Al may be the most famous Capone, but he was far from the deadliest.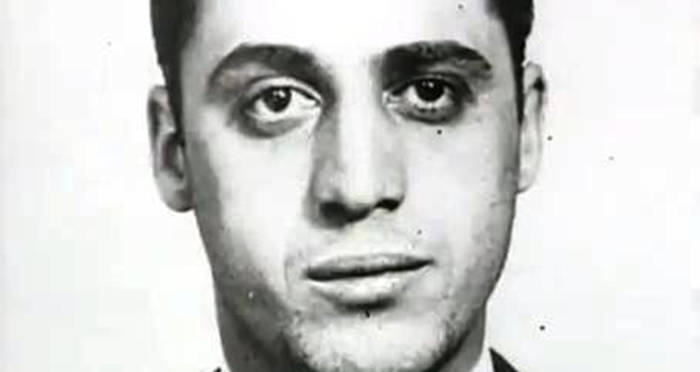 Frank Capone was born in 1895, the middle child of three boys born to Theresa Capone who launched the most infamous Chicago-area gang in the 1920s during the Prohibition era. Not much is known about Frank's life, but his death bloody death in April 1924 is well-documented.
Two Brothers With Different Ways Of Getting What They Want
Al's motto was, "Always try to deal before you have to kill," Frank had no such predisposition. Frank would say, "You never get no talk back from no corpse."
As such, mafia historians believe Frank Capone ordered the deaths of at least 500 people in his short career. Capone's credo for carnage would come back to haunt him at the end of his life, though also potentially save his little brother's life in the process.
The Bloody Elections In Cicero
Democrats were mounting a serious charge against Joseph Z. Klenha, the Republican mayor and a puppet of the Capone-Torrio families.
It was all hands on deck to ensure Capone's interests prevailed in Cicero. The family had been kicked out of Chicago, so it moved its operations to the nearby suburb where it ran speakeasies, taverns, and whorehouses during Prohibition. Klenha supported the open debauchery in defiance of anti-alcohol laws.
On the night before the election, Frank Capone led a team of his gang to the office of Democrat William Pflaum who was running for town clerk. Capone's gang roughed him up and destroyed his office.
The police weren't particularly interested in stopping it, as some officers were likely on Capone's payroll.
The following day, the actual election saw even more turmoil. Frank Capone didn't want to leave his fortunes to chance. He sent his gang into Cicero to make sure citizens voted for Klenha instead of the opposition candidate.
Anyone who said they were voting for Democrats had their ballot confiscated by one of Capone's gang. The mobster then marked the ballot for a Republican candidate, returned it to the voter, and then escorted the voter to the ballot box.
Election officials weren't capable of stopping the Capone gang because they had no weapons or firepower to combat several armed men at polling places. Any officials who spoke up against the gang members were kidnapped until the end of the election while three people were shot to death and another one had his throat slashed.
Capone's gangs shot one Democratic campaign worker in both legs, took him to a Chicago-area hotel, and eight Democrats joined him to watch over their injured comrade.
By late afternoon, citizens of Cicero banded together to save their town. County judge Edmund K. Jarecki deputized 70 Chicago police officers who rushed to the scene. Having dealt with Capone before, Chicago police knew how to effectively confront his gang. Some of them arrived in limousines and unmarked cars to disguise their presence until the last possible moment.
As cars pulled up, Frank Capone wasn't sure if it was a rival gang arriving. He took no chances.
As soon as the car doors opened, Frank opened fire. His shots missed two officers arriving on the scene. Before Capone could fire again, he was fatally shot at point-blank range.
Al Capone escaped the carnage and would run the family's empire from this point on. If Frank had waited for the officers to get out of the cars before shooting at them, chances are they would have shot his younger brother as well.
Despite the bloodshed, the Republicans still won the election.
Frank Capone's funeral was a massive affair. The gambling joints and whorehouses in Cicero closed for two hours to pay tribute to the elder Capone. Al purchased a silver-festooned coffin for his elder brother and the coffin was surrounded by $20,000 worth of flowers. So many people sent flowers for condolences, the Capone family needed 15 cars to carry them to the cemetery.
Even more bizarrely, the police officer who fired the fatal shot made an appearance at the funeral and expressed his sympathy.
The Capone family was so entrenched in Chicago in 1924 that Frank's funeral was lavish enough for an elder statesman. Somehow, Capone's trail of death throughout his career didn't diminish his legendary status.
---
Next, check out Frank James, brother of outlaw Jesse. Then, check out these photos of what life was like in the 1980s mafia.