Hair metal legends Nikki Sixx and Tommy Lee of Mötley Crüe would smash bottles over each other's heads and swallow light bulbs just for fun — when they weren't setting hotel beds on fire.
Hair metal, or glam metal, was an integral part of the 1980s soundtrack. Mötley Crüe, Poison, Whitesnake — these bands dominated the airwaves just as MTV transformed the music landscape.
The latex, the makeup, the hair…and those lyrics. Stories of debauchery, lust, and non-stop partying made hair metal what it was. And what it was, was insanely popular.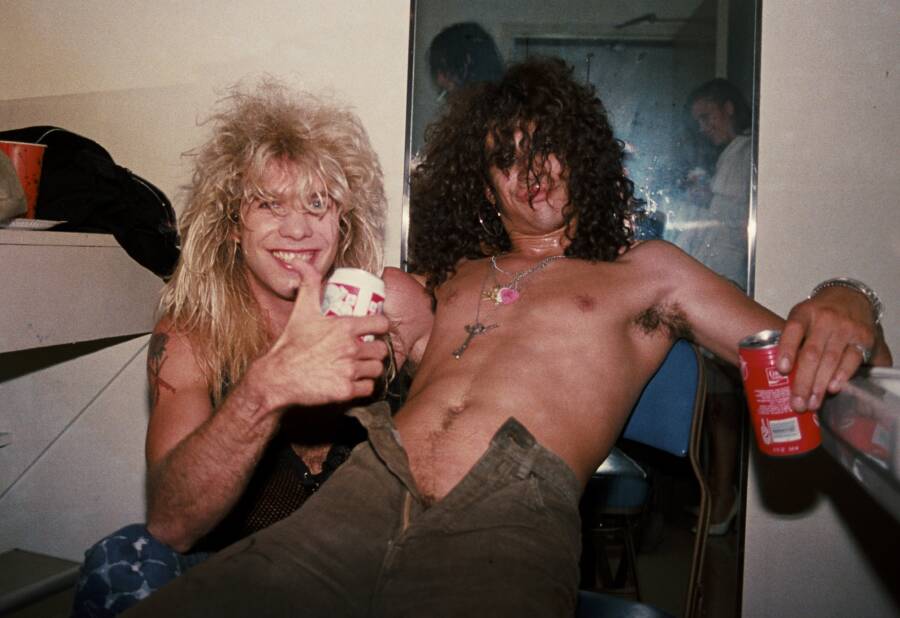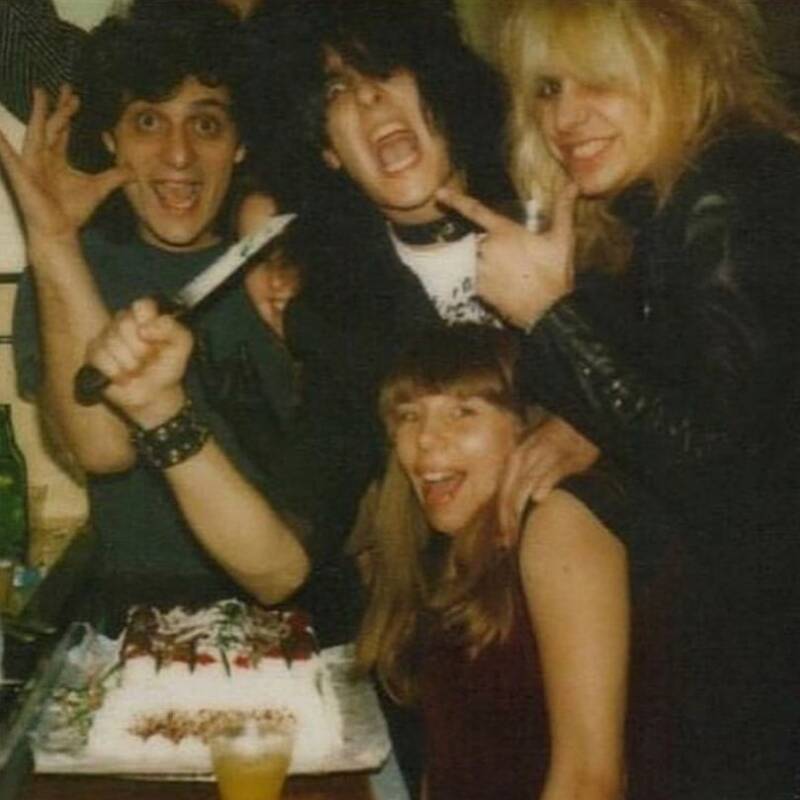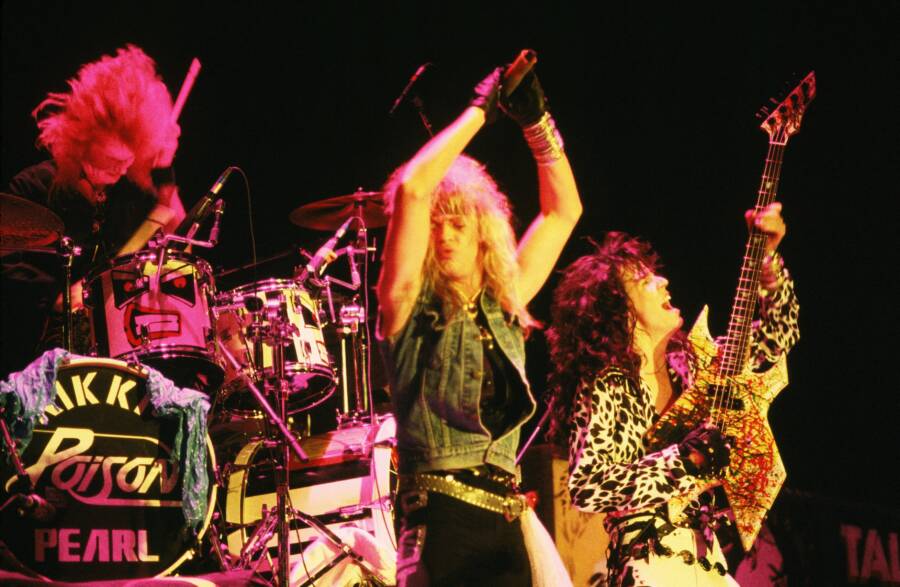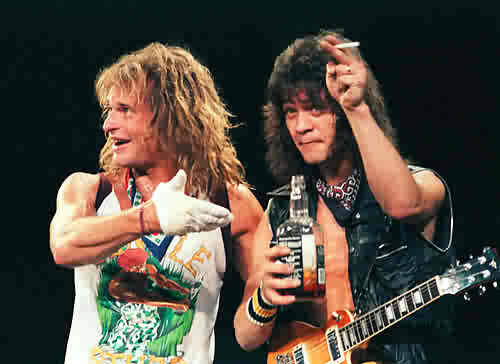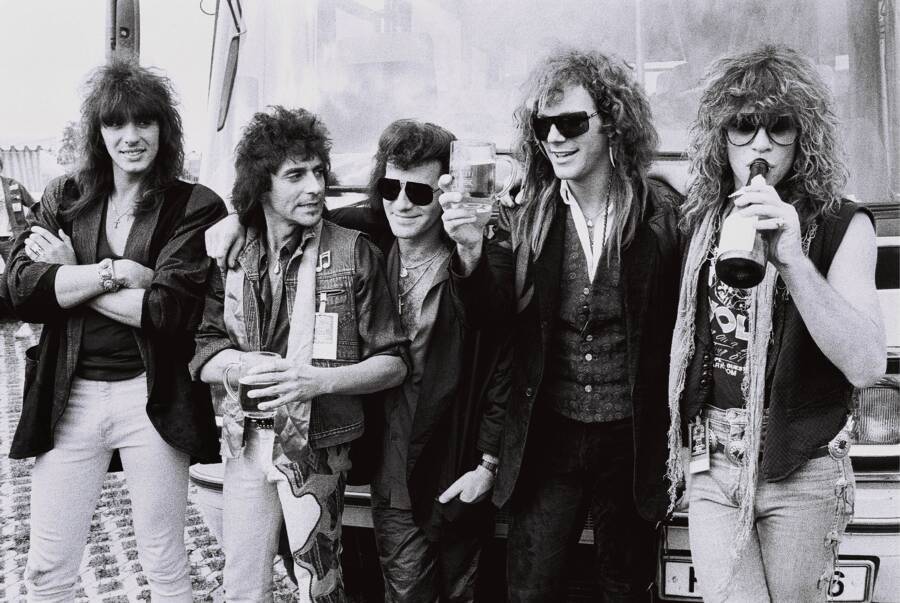 Marc S Canter/Michael Ochs Archives/Getty Images
Rob Verhorst/Redferns/Getty Images
Marc S Canter/Michael Ochs Archives/Getty Images.
Richard E. Aaron/Redferns/Getty Images
Richard E. Aaron/Redferns/Getty Images
LGI Stock/Corbis/VCG via Getty Images
Fin Costello/Redferns/Getty Images
Michael Putland/Getty Images
Marc S Canter/Michael Ochs Archives/Getty Images
Marc S Canter/Michael Ochs Archives/Getty Images
(Photo by Verhorst/Redferns/Getty Images
Fryderyk Gabowicz/picture alliance via Getty Images
Robin Platzer/IMAGES/Getty Images
Michael Ochs Archives/Getty Images
Ron Galella, Ltd./Ron Galella Collection via Getty Images
Michael Ochs Archives/Getty Images
Lester Cohen/Getty Images
Ron Galella/Ron Galella Collection via Getty Images
Michael Ochs Archives/Getty Images
David McGough/DMI/The LIFE Picture Collection/Getty Images
The LIFE Picture Collection via Getty Images
Richard E. Aaron/Redferns/Getty Images
Ron Wolfson/Michael Ochs Archives/Getty Images
Marc S Canter/Michael Ochs Archives/Getty Images.
Paul Natkin/WireImage/Getty Images
Tom Keifer Official / Facebook
Waring Abbott/Getty Images
Vinnie Zuffante/Getty Images
Lynn Goldsmith/Corbis/VCG via Getty Images
Koh Hasebe/Shinko Music/Getty Images
Fin Costello/Redferns/Getty Images
Fryderyk Gabowicz/picture alliance via Getty Images
Pete Still/Redferns/Getty Images
Jeff Kravitz/FilmMagic/Getty Images
Drums600/Wikimedia Commons
Ebet Roberts/Redferns/Getty Images
It started on Los Angeles' Sunset Strip, around 1981 with Mötley Crüe leading the charge. Clubs like the Starwood, Whisky a Go Go, the Rainbow Bar & Grill, and The Roxy served as incubators. Every lamppost in downtown L.A. was plastered in tattered band flyers for club shows happening every night of the week.
Up until then, bands like Black Sabbath, Deep Purple, and AC/DC filled the airwaves of metal radio. But it wasn't long before a new take on metal spread across America, infiltrating the music scene.
Hair metal was about excessive everything, including occasional dare-based misbehavior, to which Tommy Lee and Ozzy Osbourne can attest.
Musically, glam metal's shtick was to take traditional heavy metal and add a dash punk and a dash pop. Most song arrangements centered around lead guitar riffs and shredding solos — but having a large-coiffed, bare-chested frontman with great pipes never hurt, either.
To imply that hair metal was strictly about the music, however, is more wrong than what Ozzy did to that poor bat.
The competition was as tight as everyone's pants. "Within one-to-three square miles on a Friday, Saturday night, there were probably 50 to 75 bands playing," recalled Stevie Rachelle, frontman for Tuff. "Whatever you saw on Headbangers Ball [a music show on MTV] or in Metal Edge [a glam metal magazine], there were hundreds of those bands in Hollywood."
The genre enjoyed nearly 10 years of prominence, but near the end of the '80s, hair metal hit its saturation point. After Guns N' Roses released Appetite For Destruction in 1987, the number of clone bands hit an all-time high. The popular bands retained their fan bases, but there was no more room for newbies. The times were about to be a-changin'.
The Decadence Of Hair Metal
Let's be careful not to confuse these glam metal bands of the '80s with their predecessors of the 1970s — glam rock. Though it should be noted that without Queen, David Bowie, or the like — '80s glam metal probably wouldn't exist.
Decadence is definitely a fitting adjective to describe the antics of hair metal band members. In the '80s, drugs got harder, the hair got bigger, and morals went completely out the window. Mötley Crüe is especially known for its capers — perhaps thanks to a best-selling book and a Netflix biopic.
"We went to this Russian place until 4am," Mötley Crüe bassist Nikki Sixx says. "All of a sudden eight waiters come out with silver platters, take the lids off and there's lines of cocaine with silver straws for us for dessert."
On Dec. 23, 1987, Sixx was declared dead for two full minutes after a heroin overdose. Paramedics revived him and took him to the hospital, but he escaped to run home and immediately shoot up heroin again. Now, he says it's a "miracle" that he and the rest of the band are still alive.
https://www.youtube.com/watch?v=JnJXp3530hk
Appetite For Destruction
Guns N' Roses was definitely a major player in the hair metal scene. Frontman Axl Rose was working at a Tower Video on the Sunset Strip when he made his club debut on March 26, 1985.
The GNR original lineup included original Tracii Guns on guitar — hence the name Guns N' Roses — but Guns says "things had become really intense in the band and I wasn't having fun anymore." He went back to his original band, L.A. Guns.
On June 6, 1986, the Guns N' Roses lineup we all know and love — including lead guitarist Slash – debuted at the Troubadour. The rest, as they say, is history.
In October 1989, the band was filming a video for the track "It's So Easy" at the club The Cathouse. During the shoot, Axl's then-girlfriend Erin Everly was costumed in bondage gear. David Bowie showed up drunk and started hitting on Everly, making Rose see red.
"That was when David Bowie was in the band Tin Machine," recalled Riki Rachtman, co-owner of the club and the host of Headbangers Ball. "So Axl was running [down the street], yelling, 'I'm gonna kill you, Tin Man!'"
The band's first manager, Vicky Hamilton, described her six months living with the band as like "having a heart attack every day" with an endless stream of parties, girls, drinking, drugs, and mayhem.
The Various Flavors Of '80s Hair Metal
Of course not every metal band was cut from the same cloth in the '80s. Most members of Van Halen, for example, never fully embraced the glam look — though lead singer David Lee Roth made up for what the rest of them lacked with his flair-packed wardrobe.
That doesn't mean Van Halen was without debauchery. The band's original manager in the 70s, Marshall Berle, apparently taped the band having sex with groupies. According to tour manager Noel E. Monk, Berle taped "several hours" of indiscretions, not surprisingly with Roth in "75 percent of the X-rated films."
Other bands fancied themselves to be on the harder edge of metal. Metallica, Megadeth, and Iron Maiden all had the hair and started gaining popularity at the same time. Perhaps they were less glam, but they often carry the label of hair metal when their early music is referenced.
Def Leppard is another band sometimes classified as '80s glam metal, even though they were already rocking Britain in the 70s (like Van Halen was in the U.S.). Nonetheless, even after their drummer Rick Allen lost an arm in an accident, they released the album Hysteria in 1987.
Rolling Stone called it the greatest hair metal album of all time, but guitarist Phil Collen says, "When Hysteria came out a lot of people went, 'This isn't rock. It's wussy.' But it had the absolute effect it was supposed to have had. Because the point was to not just play to the rock audience but rather to play to everybody."
The 90s Approacheth
Like all good things, '80s hair metal had to come to an end.
Many of the hard-hitting groups lost members, and others took their music in a different direction. Mostly, though, it was simply time to move on.
The kids that grew up inundated with glam and hair bands were becoming teens and were searching for something that spoke to a new generation. As it turns out, this something was almost the polar opposite of glam: grunge.
---
After checking out 55 wild photos of hair metal bands and their fans, peruse these 33 photos every '80s metalhead will enjoy. Then check out these 25 classic rock songs that are way filthier than most people realize.