After arresting a 20-year-old for underage drinking, handcuffing him and watching him drown, officer pleads guilty to a "boating violation."
Despite having been a star football player, Brandon Ellingson couldn't tread water with his hands cuffed behind his back for long. After going under three times, the 20-year-old ran out of energy and sank to the bottom of Missouri's Lake of the Ozarks in May of 2014.
The state trooper who let the young man drown, Anthony Piercy, pled guilty to a misdemeanor "boating violation" this week.
A college student, Ellingson had been on a lake outing with some friends to celebrate the beginning of summer. Piercy stopped their boat, accused Ellingson of underage drinking, and put him in the back of his Water Patrol vehicle.
After performing a sobriety test, the cop put the young man in handcuffs and then attempted to put him in a life vest.
"He tried to pull (it) over his shoulders…and was having a very hard time doing so," Myles Goertz, Ellingson's friend who had been present, told investigators according to the Kansas City Star. "… It clearly was not the proper way to wear a life jacket. It was not how the life jacket was designed to be worn."
Nevertheless, the cop persisted in stuffing his suspect into the vest — leaving Ellingson with his handcuffed hands strapped under the floatation device and the buckle touching his chin.
Ellingson winked at his friends as the boat sped away.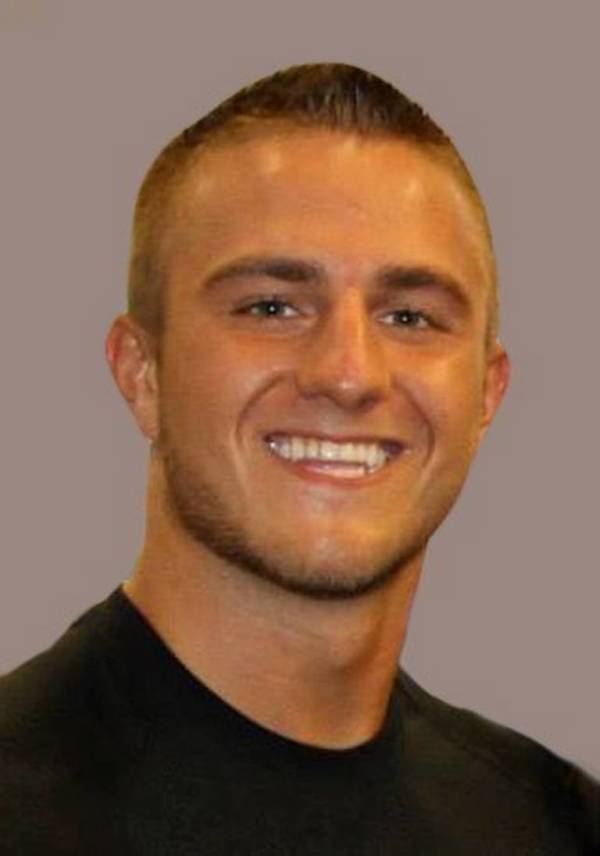 Minutes later, the honor student, high school football star and prom king, was dead.
Ellingson apparently either stepped into the water or fell in as the boat hit a wave.
Either way, the misapplied life vest fell off as soon as Ellingson went in and he struggled to stay afloat.
As the college sophomore treaded water, Piercy didn't jump in.
A bachelorette party passed on a boat, saw Ellingson struggling, and threw him a life ring — not knowing that he was cuffed. They then screamed at Piercy to do something so the officer (who obviously did know about the handcuffs) extended a pole to the drowning victim.
After Ellingson went under the water three times, Piercy jumped in and grabbed him. When he pulled Ellingson to the surface, the young man wasn't moving. The trooper lost his grip and let the boy sink to the bottom of the lake.
Piercy waited an hour after Ellingson went under to contact his supervisor.
The body was found the next day.
"I just can't imagine Tony didn't go by exact procedures," Jesse Calvin, former police chief, said of the 43-year-old trooper. "That's just his nature."
Piercy now faces a maximum of six months in prison and a $500 fine. Ellingson's family received a $9 million settlement with the state of Missouri in 2016 and doesn't plan to pursue further charges against Piercy.
"He's an evil person," Ellingson's father, Craig, told The Daily Beast of Piercy. "I'm a Christian. Ultimately, my belief is he'll be judged by God."
---
Next, read about the cop who's suing the city after losing his job for not shooting a suicidal black man. Then, learn about the first US cop arrested by the F.B.I for aiding ISIS.