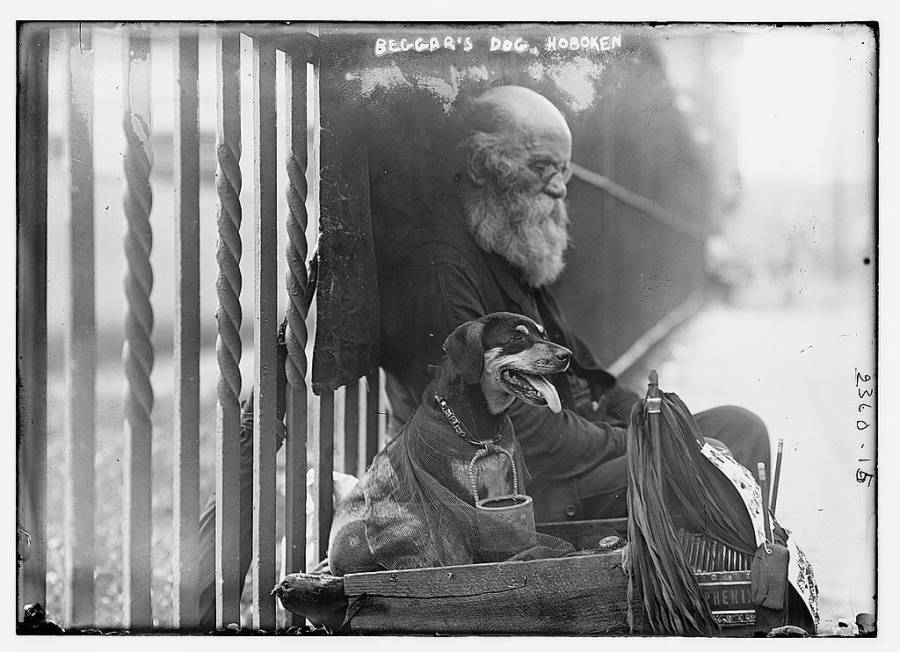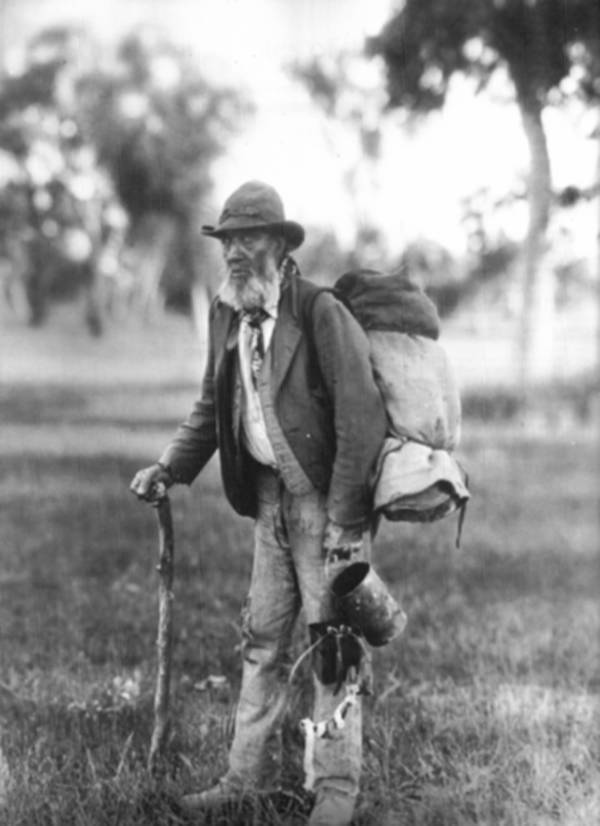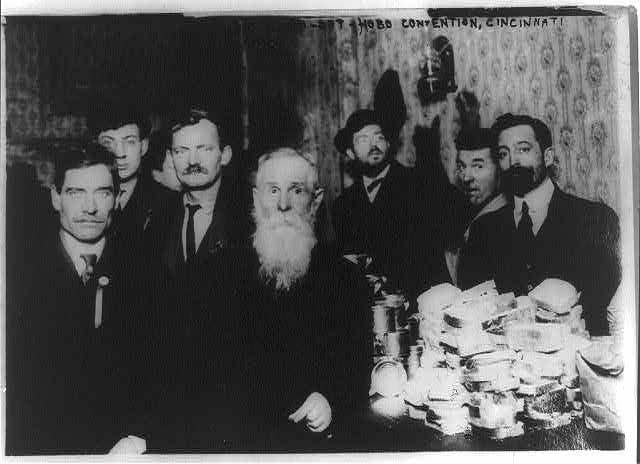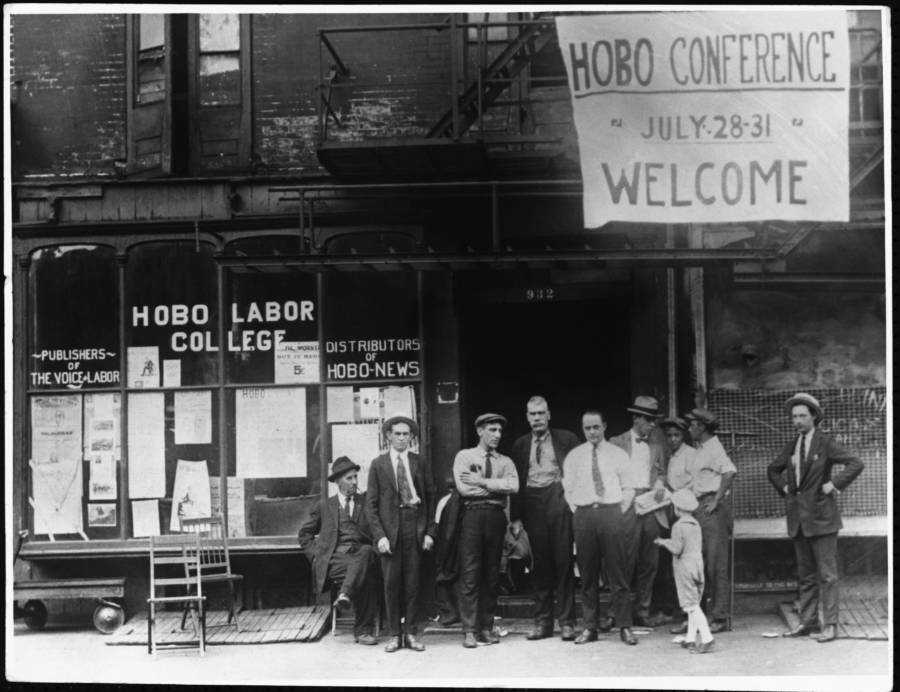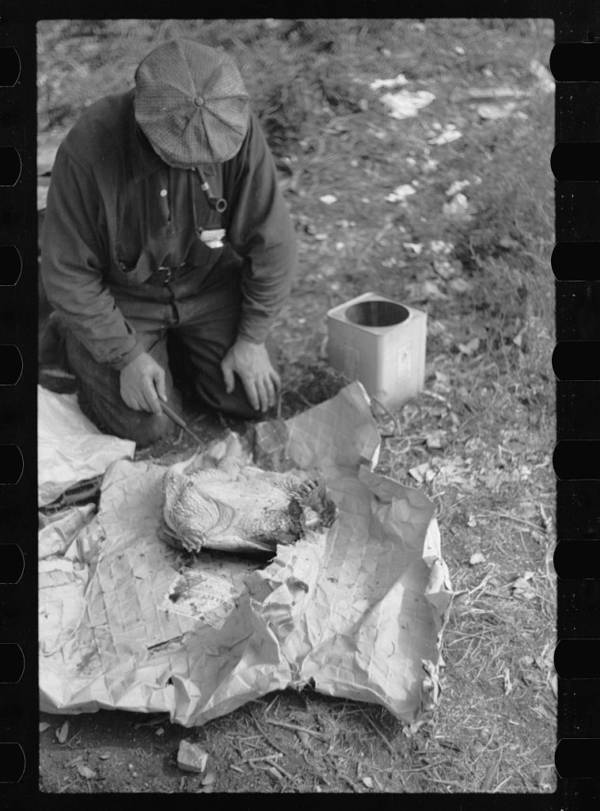 Library of Congress/Flickr
Hulton-Deutsch Collection/CORBIS/Corbis via Getty Images
Dorothea Lange/Wikimedia Commons
Flickr and The New York Times via Library of Cpngress
Dorothea Lange/Library Of Congress/Getty Images
Bettmann/CORBIS/Bettmann Archive/Getty Images
Time Life Pictures/Pix Inc./The LIFE Picture Collection/Getty Images
Past Pix/SSPL/Getty Images
Alan Fisher/Library of Congress
Alan Fisher/Library of Congress
Carl Mydans/The LIFE Picture Collection/Getty Images
Nat Farbman/The LIFE Images Collection/Getty Images
Nat Farbman/The LIFE Images Collection/Getty Images
Often depicted sleeping in a train car or carrying a tiny bindle over their shoulder as they meander across the countryside, the American hobo often gets unfairly branded as lazy or unsavory, but a closer look reveals hard-working men and women just looking for a fair day's work.
Not to be confused with "bum" or "tramp," "hobo" is a term that came about around the conclusion of the American Civil War, and was used to describe the countless, now homeless, veterans traveling from coast to coast in search of work. Seeking new sources of income and a possible place to settle, hobos were nothing more than migrant workers in search of their next honest dollar.
Most hobos took to the railroads as an easy and efficient method of traversing the American countryside, hopping onto freight trains until reaching their ever-changing destinations and sometimes even finding paid work on the very rails they relied on for transportation and housing.
Although life on a moving train may sound like an adventure to some, the life of the hobo was anything but, as they faced harsh elements, angry rail workers, police, and everyday citizens determined to make life harder for an already stigmatized and underserved group of people.
With the onset of the Great Depression, entire families would embark on this rugged lifestyle, packing what belongings they still owned into, usually, a covered wagon, and hitting the road, children in tow.
At this time, an entire language, known as "the hobo code" was created to help these migrant workers communicate with one another, aiding their fellow travellers in finding a safe space to rest for the night, or a home that might offer a warm meal, while simultaneously warning others of a mean dog or an even meaner judge that lives on the property they're about to trespass upon, saving them from a possible night in jail.
Today, nearly a century after the start of the Great Depression, hobo culture lives on — although the difficulty of finding work is no longer what it once was. Instead, contemporary hobo culture, from the 1950s to the present, is more accurately classified as a counterculture movement, attractive to those rejecting conventional norms in favor of a more untethered life.
Above, see historic images of hobo life in decades past.
---
For a closer look at how hobos communicated, check out the hobo code created by the migrant workers of the late 19th century. Then, see these heartbreaking photos taken at the height of the dust bowl.