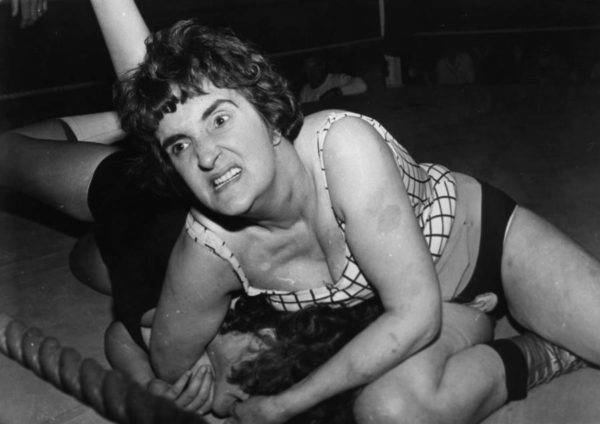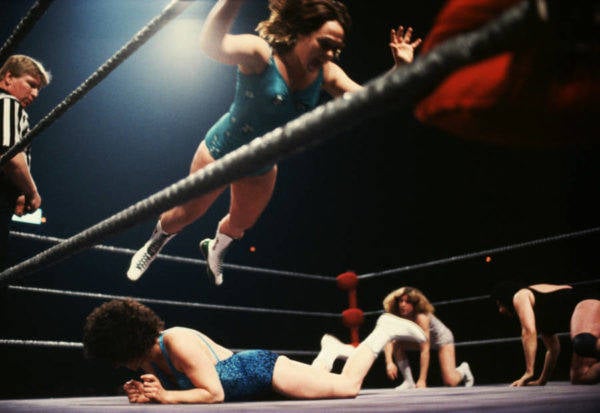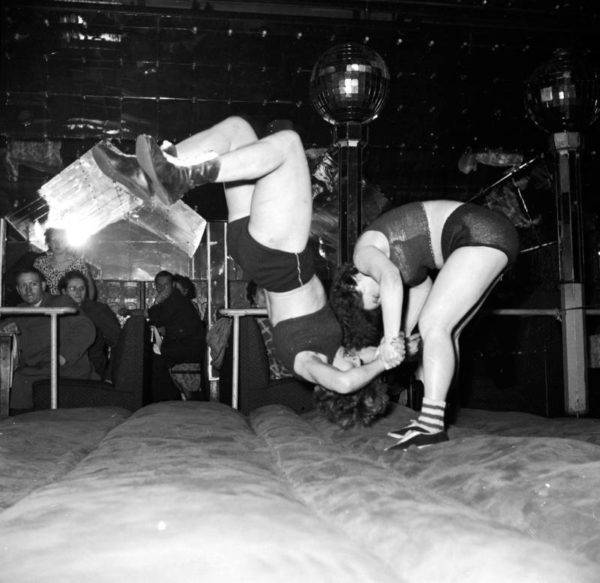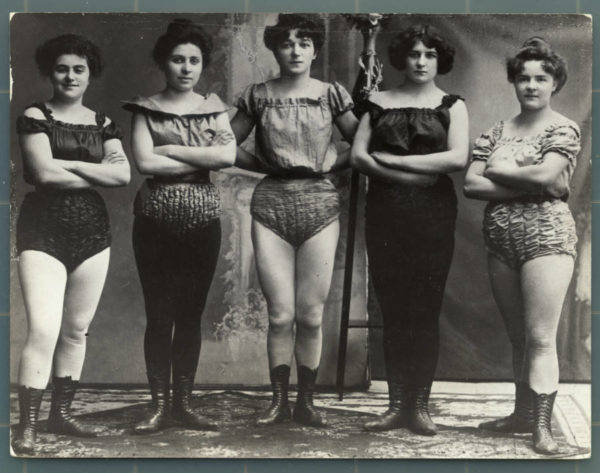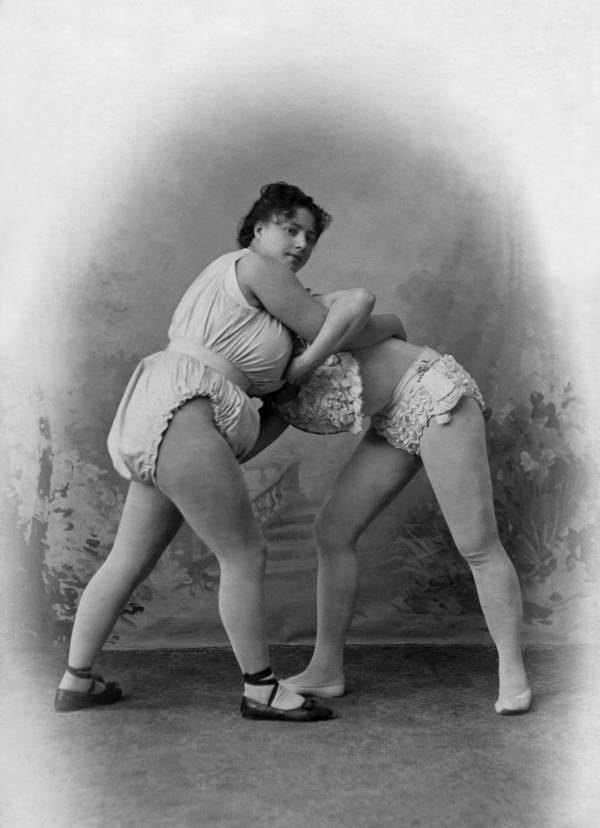 Wally McNamee/CORBIS/Corbis via Getty Images
Evans/Three Lions/Getty Images
Anton Tuscher/ullstein bild via Getty Images
Wally McNamee/CORBIS/Corbis via Getty Images
Planet News Archive/SSPL/Getty Images
Focus on Sport/Getty Images
Evans/Three Lions/Getty Images
Focus on Sport/Getty Images
Anton Tuscher/ullstein bild via Getty Images
Alfred Strobel/BIPs/Getty Images
Anton Tuscher/ullstein bild via Getty Images
Anton Tuscher/ullstein bild via Getty Images
George Rinhart/Corbis via Getty Images
Austrian Archives (S)/Imagno/Getty Images
John Drysdale/Keystone Features/Getty Images
Universal/Corbis/VCG via Getty Images
Planet News Archive/SSPL/Getty Images
With the Netflix original series GLOW having recently brought the art of women's wrestling back to the mainstream masses, the sport is now seeing a resurgence. And while many people consider the 1970s and '80s (during which GLOW is set) to have been when women's wrestling was born, it's actually been around much longer than that.
While wrestling as a spectator sport dates back 15,000 years, wrestling as a profession for entertainment came somewhat recently. Much the same as the early days of male professional wrestling, women's wrestling first appeared in the Victorian Era as a sideshow attraction for touring carnivals. Then, when the circus circuit hit North America, the wrestling sideshows came along with it.
Although typically disregarded as an activity for circus freaks, women's wrestling used its performers' strength and sex appeal to keep audiences captivated. And so this unique form of performance art slowly began to gain traction at the turn of the 20th century, as shows were staged in various burlesque houses, bars, and taverns, with wrestlers egging on spectators by taking on male challengers from the crowd.
Clad in underwear, swimsuits, and tight athletic gear, the outrageous and over-the-top performers worked to keep their viewers excited and engaged, depicting a kind of woman who wasn't commonly represented at the time — one who was loud, unapologetic, and strong.
The wrestling business as a whole began to find its footing in the following years, staging title-fight competitions for both its male and female performers, predetermining the outcome of the event to ensure maximum entertainment value.
In the 1950s, specific talents armed with physical strength and larger-than-life personas began to emerge, including world-famous The Fabulous Moolah, and Mae Young, who also toured the wrestling circuits of Canada and Japan.
Ultimately, the 1980s are most widely thought to represent the golden age of women's wrestling and the point at which the art form really took off on a commercial level. It was at this time that more and more women's wrestling organizations began to pop up, helping the sport rise in popularity all over the world.
Taking things even further, the 1986 syndicated TV series, GLOW, or Gorgeous Ladies of Wrestling, made big strides in taking women's wrestling from the back rooms and sideshows it was once associated with, to the television sets of American living rooms, and introduced viewers to the flamboyant alter egos and athletic moves for which professional wrestling is best known to this day.
---
After this look at women's wrestling, check out the eight most badass women of World War 2 and the toughest women of the American Civil War. Then, see some photos of Andre the Giant that you won't even believe are real.