Here's a doozy of an excuse.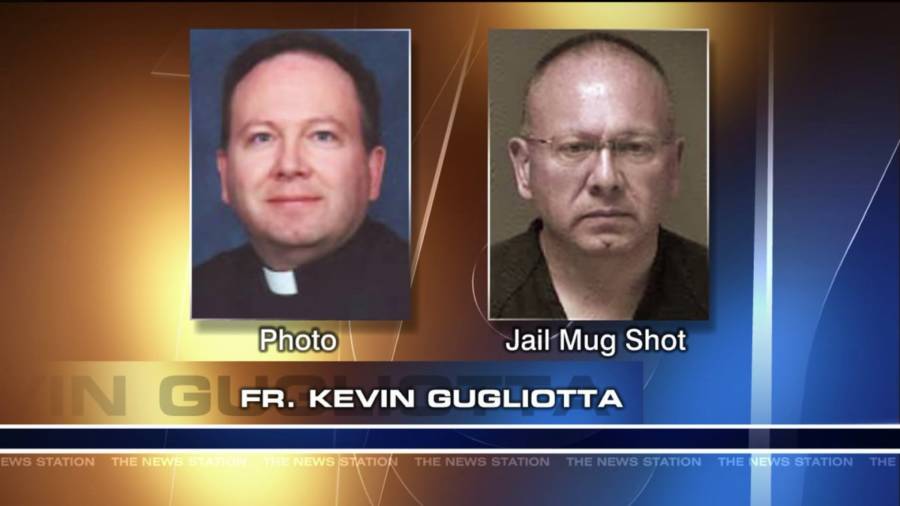 If his statistics on an online poker database are any indication, New Jersey priest Kevin Gugliotta is a pretty good poker player. According The Hendon Mob website, Gugliotta has racked up $202,365 in live earnings over the years. That's good for 4,530th on the U.S. all time money list. Considering the sheer number of poker-crazed people across the country, that's pretty solid.
Lately though, Gugliotta had apparently run into a cold streak. To hear him tell it, he was angry — specifically at God.
So Father Gugliotta did what any sensible and righteous person getting busted up at the tables would do: he downloaded a bunch of child porn onto his computer. At least, that's what he says. According to WNEP 16, Gugliotta told probation officers he committed the crime to get back at God, who he felt was causing him to lose poker tournaments.
"That was his reason," said Gugliotta's lawyer Jim Swetz. "He's not happy that's how he felt, as the judge indicated."
Gugliotta, who resided in both New Jersey and Pennsylvania at the time of his arrest, was sentenced to 11 and a half to 23 and a half months in a prison and must register as a sex offender for the next 25 years. He has already spent 10 months in jail since his arrest, which means he could be released by October. Although he is a priest in New Jersey, Gugliotta committed the crimes in Pennsylvania, which is where he was being tried and jailed.
Several of Gugliotta's priestly colleagues came to the sentencing to support him, including Father Gabriel Costa. "That was a surprising thing in the court, for sure," said Costa. "People do things under stress they normally wouldn't do." Costa also said that Gugliotta has used his time in jail since his arrest as a kind of "retreat" during which time he's fasted and "prayed a lot."
The investigation into Gugliotta started in August 2016 when police in Monroe County, Penn. got a tip that "someone uploaded an image of child pornography to a chat room on the internet" from Gugliotta's IP address. From there, the police were able to track down Gugliotta in New Jersey, which extradited him to Pennsylvania.
It's unclear why Gugliotta thinks God was targeting him for punishment, and why that punishment was taking the form Gugliotta's poker cold streak. Whether God knew the priest would react the way he did was unclear.