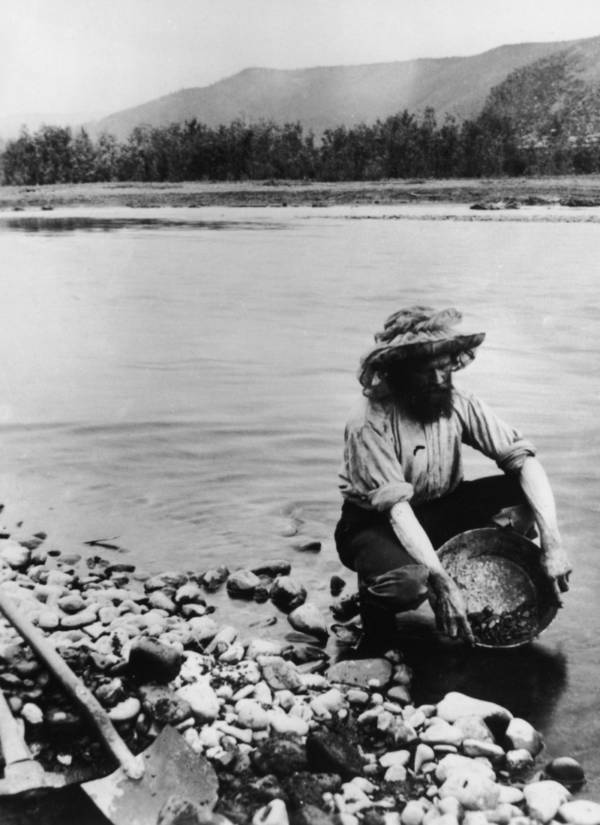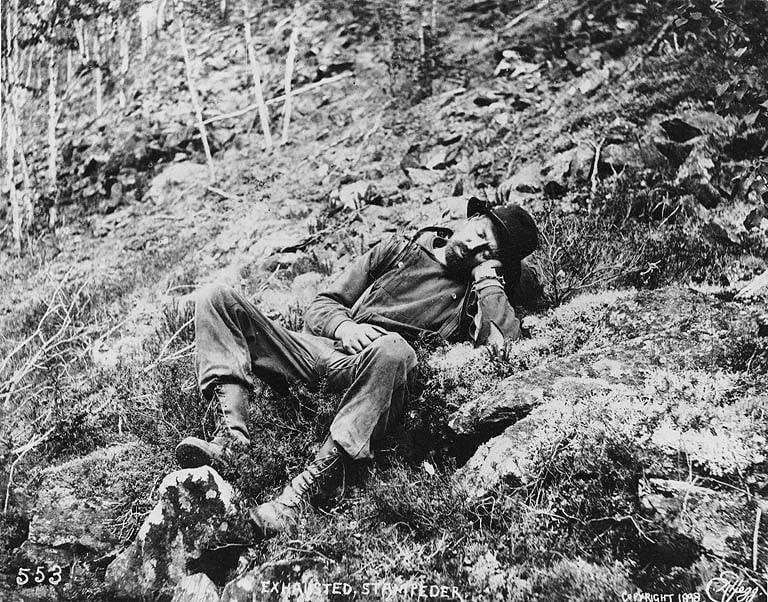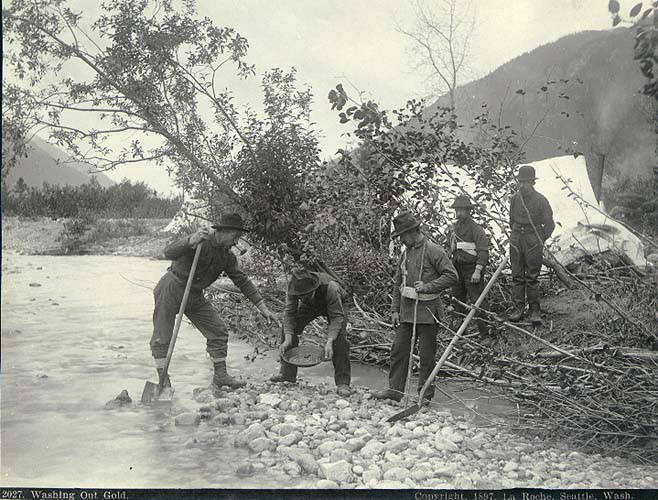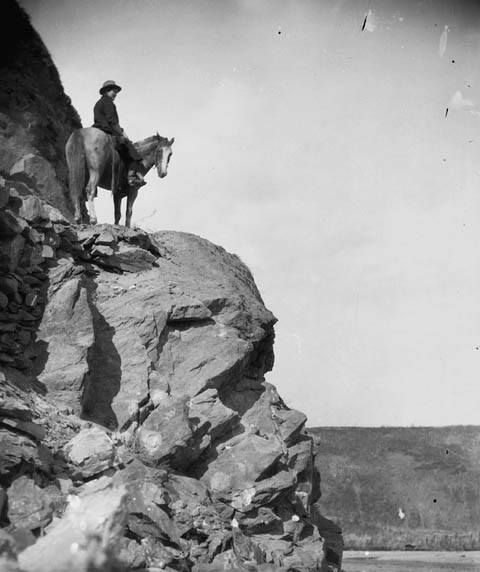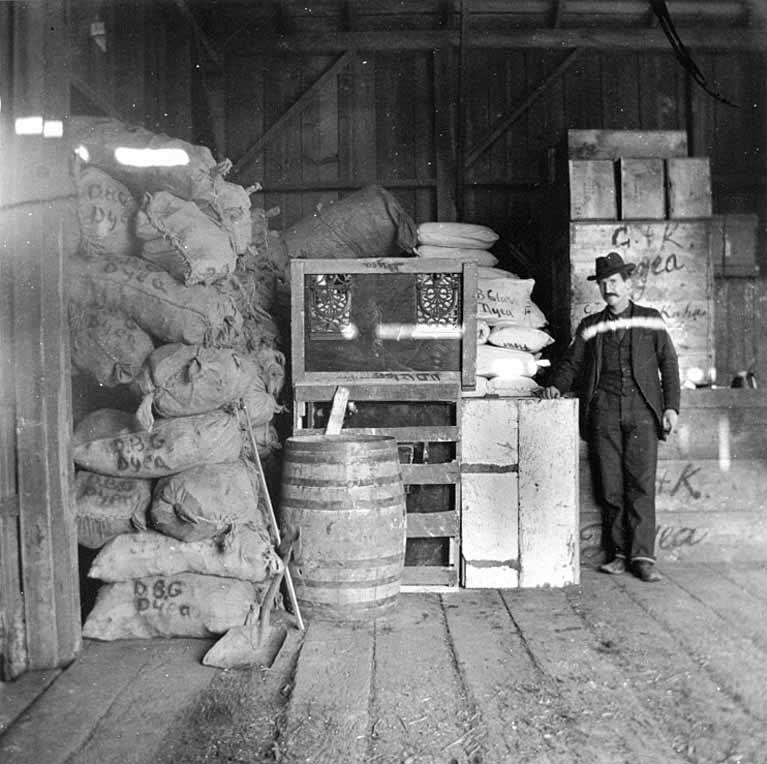 Library and Archives Canada
Library and Archives Canada
Library and Archives Canada
Library and Archives Canada
Library and Archives Canada
Library and Archives Canada
Library and Archives Canada
Library and Archives Canada
Library and Archives Canada
In the late 19th century, there was a fortune in gold hiding in the Klondike Valley, just waiting for anyone brave enough to go north and grab it. And so began the Klondike Gold Rush, when nearly 100,000 men left their homes to travel up to a frozen land in search of their fortune.
The Klondike Gold Rush began in 1896 when an American prospector, as well as several Native Americans, found gold in Bonanza Creek, located in Canada's Yukon Territory. The American and his family set up mines there and, nearly overnight, became wealthy beyond their wildest dreams.
However, word soon got out and everyone wanted a piece of the action. Thousands of men signed up for mining licenses, left their families, and risked everything for gold.
Northern towns rapidly expanded due to the massive influx of gold-hungry prospectors. Dawson City, in particular, went from a population of 500 to 30,000 in just two years. It grew fast and often clumsily as it filled up with men who had no better way to spend their free time than drink as well as the prostitutes that followed them there. The city was ravaged by disease and disasters, and, in a span of two years, burned down more than once.
The prospectors of Dawson City and the surrounding area had to struggle to dig their way through the permafrost in order to find any little glimmers of gold that might still be unclaimed. Some would come with glittering prizes that they'd either turn into money or trade for supplies at the general store.
A handful came home rich. More than 400 tons of gold was discovered in the Yukon's mountains and valleys — but most of it came from that first find in Bonanza Creek, in land claimed before the Klondike Gold Rush had even truly begun.
Most prospectors gathered nothing more than a few pennies. By 1899, the excitement had died out. People moved on, most with nothing to show for their time in the Klondike Gold Rush, left only to chase after the next rumor of a real-life El Dorado. They packed their things and left, leaving the old Klondike towns all but empty behind them.
---
Next, check out these images of the age of Antarctic exploration and of northern Canada's Inuit people.