The granddaughter of Ernest Hemingway, Margaux Hemingway struggled with her fame after she became an overnight celebrity and the world's first million-dollar supermodel in the 1970s.
On July 2, 1996, news broke that supermodel Margaux Hemingway died of an intentional overdose at 42 years old. In the last years of her life, her decades-long career had been marred by a public struggle with addiction. But after her death, it was her beauty and talent that people remembered most.
The granddaughter of Ernest Hemingway, the six-foot-tall Margaux Hemingway burst onto the fashion scene in 1975 when she was just 21 years old. In a few short years, she would negotiate the world's first million-dollar modeling contract, star in her first feature films, and become a staple celebrity at Studio 54.
But fame weighed on her. Since she was a teenager, she'd struggled with depression, eating disorders, and alcohol abuse. As her notoriety increased, so did her struggles with mental health.
And tragically, when she took her own life in her small Santa Monica studio apartment, she became the fifth member of the Hemingway family to do so — including her famous grandfather, who died by suicide exactly 35 years to the day before the public learned of Margaux Hemingway's death.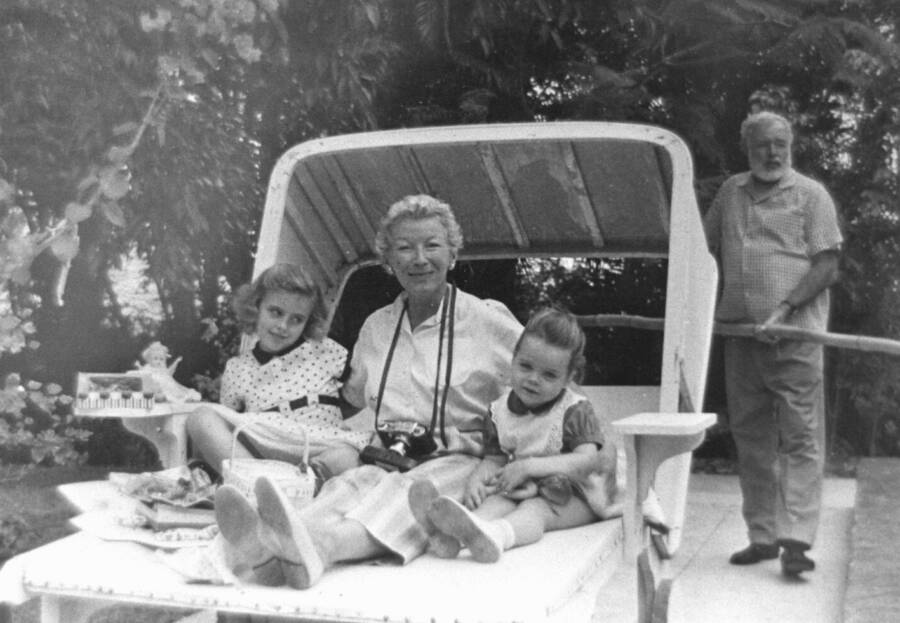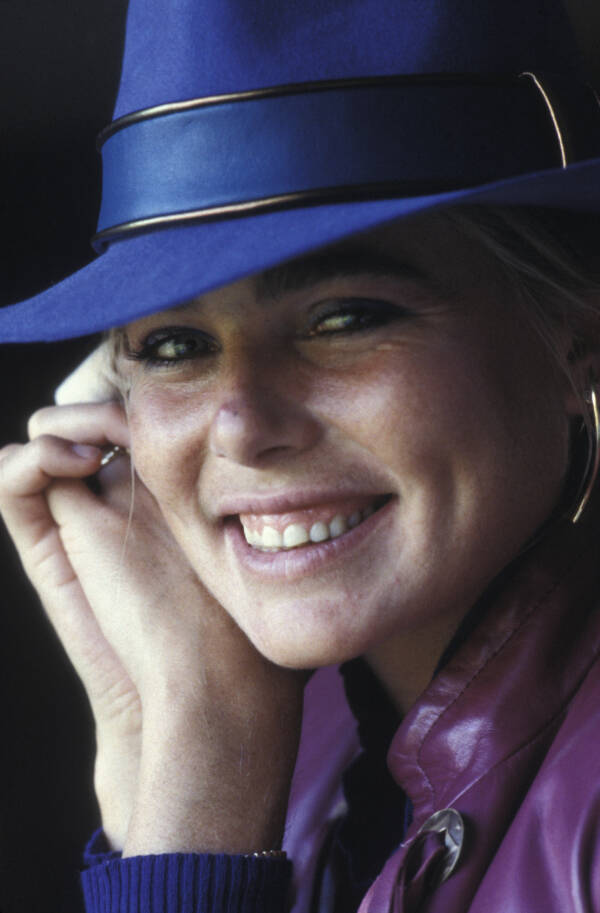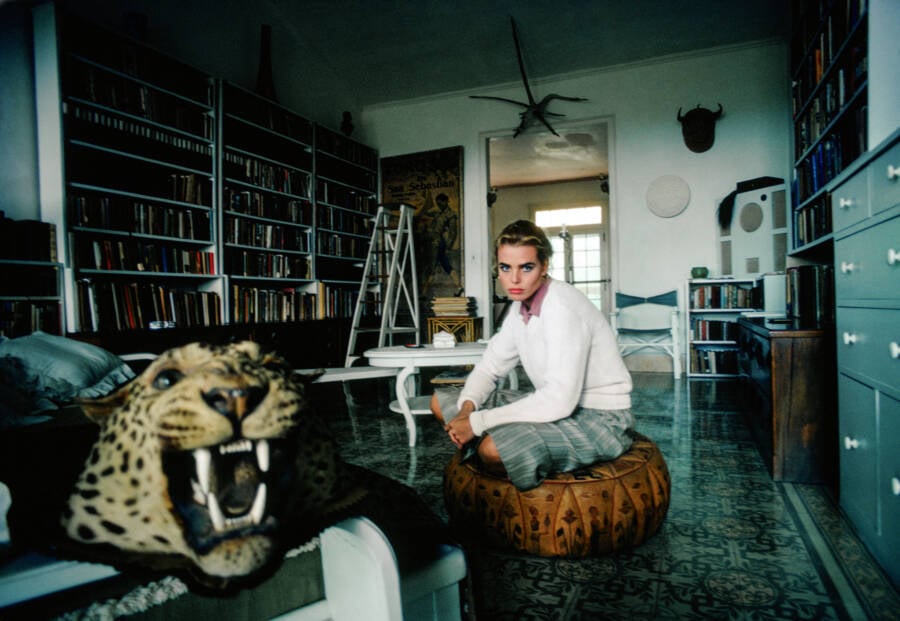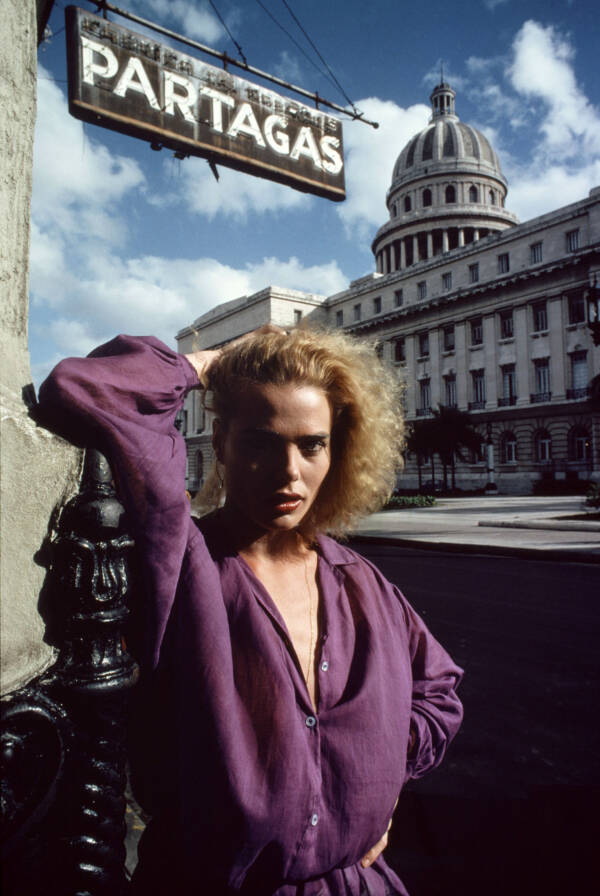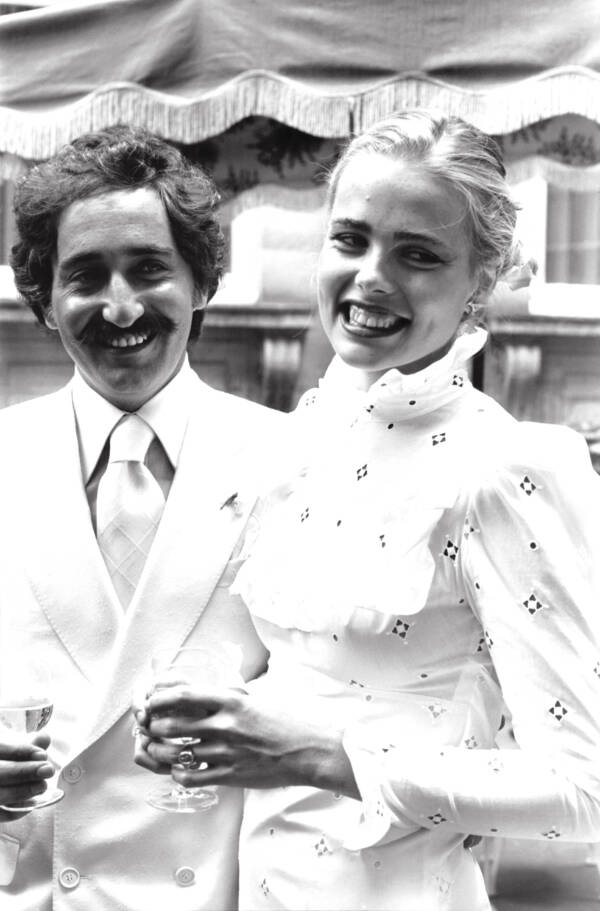 Tony Korody/Sygma/Sygma via Getty Images
Alain MINGAM/Gamma-Rapho via Getty Images
David Hume Kennerly/Getty Images
David Hume Kennerly/ Getty Images
STILLS/Gamma-Rapho via Getty Images
David Hume Kennerly/Getty Images
Robin Platzer/Getty Images
Images Press/IMAGES/Getty Images
Images Press/IMAGES/Getty Images
Ron Galella/Ron Galella Collection via Getty Images
Rose Hartman/Getty Images
David Hume Kennerly/Getty Images
Alain Dejean/Sygma via Getty Images
David Hume Kennerly/Getty Images
Jones/Evening Standard/Hulton Archive/Getty Images
Ron Galella/Ron Galella Collection via Getty Images
Images Press/IMAGES/Getty Images
Michael Norcia/Sygma via Getty Images
Ron Galella/Ron Galella Collection via Getty Images
Scott Whitehair/Fairfax Media via Getty Images
Ron Galella/Ron Galella Collection via Getty Images
Robin Platzer/IMAGES/Getty Images
Ron Galella/Ron Galella Collection via Getty Images
Margaux Hemingway Found Early Success in Modeling
Born Margot Louise Hemingway on February 16, 1954, in Portland, Oregon, the future supermodel was the middle child of Byra Louise and Jack Hemingway, the grandson of beloved writer Ernest Hemingway.
When Hemingway was young, her family moved from Oregon to Cuba. After some time, they moved to several new places, including San Francisco and Idaho, seemingly to live in every place her famous grandfather once did.
But she had difficult teen years and lived with several medical disorders, including depression, bulimia, and epilepsy. She often self-medicated with alcohol.
Upon learning her parents named her after the Chateau Margaux wine from France, Margot changed the spelling of her first name to match. The newly-christened "Margaux Hemingway" set out to make a career for herself in modeling at the urging of her husband, the New York film producer Errol Wetson, according to The New York Times.
Hemingway stood at six feet tall and was very slender, making her the ideal figure for the early 1970s runway. In the early years of her career, she had a $1 million contract for Fabergé's Babe perfume — the first-ever contract of that stature to be signed by a model.
Soon, she was on the cover of all the top magazines, including Cosmopolitan, Elle, and Harper's Bazaar. On June 16, 1975, Time magazine called her "New York's Supermodel." Three months later, Vogue put her on the cover for the first time.
Almost overnight, Margaux Hemingway became an international celebrity. And one with "the face of a generation, as recognizable and memorable as Lisa Fonssagrives and Jean Shrimpton," the fashion illustrator Joe Eula told The New York Times.
Life As 'New York's Supermodel'
Despite her immediate success, Margaux Hemingway struggled with her fame. According to Vogue, she once compared celebrity to "being in the eye of a hurricane." And for the woman who'd grown up largely in rural Idaho, the New York scene was utterly overwhelming.
"Suddenly, I was an international cover girl. Everybody was lapping up my Hemingwayness," she said. "It sounds glamorous, and it was. I was having a lot of fun. But I was also very naive when I came on the scene. I genuinely thought that people liked me for myself — for my humor and good qualities. I never expected to meet so many professional leeches."
Yet she also loved the parties and people who orbited around the art world in the 1970s and 1980s. Soon, she was a fixture of Andy Warhol's Studio 54, where she partied with the likes of Bianca Jagger, Grace Jones, Halston, and Liza Minnelli.
Then, with success as a model under her belt, Margaux Hemingway turned to Hollywood. Her first film was Lipstick, and she starred with her sister Mariel Hemingway and Anne Bancroft. The film, about a fashion model who takes revenge on her rapist, was labeled an exploitation piece and had marginal success before becoming a cult classic.
But the lack of a blockbuster did not deter Hemingway, and she followed up with Killer Fish, They Call Me Bruce?, and Over The Brooklyn Bridge. The movies, all different genres, proved that Hemingway was as versatile as an actor as she was at a fashion shoot.
Then, in 1984, Hemingway suffered numerous injuries in a skiing accident. Her recovery led to a significant weight gain, and the downtime only worsened her existing depression. Wanting to get better and return to her life and career, she spent some time at the Betty Ford Center to work through her depression, according to Entertainment Weekly.
Determined to return to the silver screen, Margaux Hemingway appeared in a number of B-movies and direct-to-video features in the mid-1980s and early 1990s. Unfortunately, the movie roles did not continue to roll in, and she eventually stopped acting.
Hemingway returned to modeling to rejuvenate her career and announce an official return. Hugh Hefner gave her the cover of Playboy in 1990, and Hemingway asked her long-time friend Zachary Selig to do the creative design in Belize.
With a failed string of movies, Hemingway resorted to making appearances and signing copies of her Playboy photos to make ends meet. She also served as the face of her cousin's psychic hotline.
Margaux Hemingway's Private Struggles Took Their Toll Over Time
Grappling with her childhood trauma and finding a career of her own, Hemingway struggled in her personal life. At 21, she married her first husband, Errol Wetson, after meeting him when she was just 19, and she moved to New York to live with him.
Though the marriage ended, it was in New York where she met Zachary Selig, who introduced her to his inner circle in the fashion world. He introduced Hemingway to Marian McEvoy, the fashion editor at Women's Wear Daily who launched her career.
In 1979, Margaux Hemingway married the French filmmaker Bernard Faucher and lived with him in Paris for a year. But they, too, divorced after six years of marriage.
Hemingway did not have any contact with her mother until a brief reconciliation when she died in 1988. She was in competition with her sister for numerous acting roles, and her relationship with her father publicly deteriorated.
In an early 1990s interview, Hemingway alleged that her father had sexually abused her as a child. Jack Hemingway and his wife denied the allegations and cut contact with her for several years. In 2013, her sister Mariel Hemingway confirmed the allegations, according to CNN.
On July 1, 1996, Hemingway's friend found her body in her apartment in California, and evidence showed she had died several days before. A lethal dose of phenobarbital was ruled as the leading factor in her suicide.
The Hemingway family struggled with the idea that Margaux Hemingway took her own life, and it is still unknown exactly what her life was like in the days leading up to her death. Though several reports gave misinformation about her last days, the only real confirmation the family received was a toxicology report.
According to The Los Angeles Times, the report showed that she'd ingested so many pills that her body didn't even have time to digest them all before she died.
Though her life was cut short, Margaux Hemingway has become something of a cult classic herself. Her modeling photos are still regarded as some of the best, and her films have a dedicated fan base throughout the world.
Determined to make a name for herself and come out of her famous grandfather's shadow, Margaux Hemingway was able to make a life all her own, captured on film for the world to continue to see.
---
If you or someone you know is contemplating suicide, call the National Suicide Prevention Lifeline at 1-800-273-8255, or use their 24/7 Lifeline Crisis Chat.
---
After reading about Margaux Hemingway, learn about The Little-Known Story Of Mileva Marić, Albert Einstein's First Wife And Tragically Overlooked Partner. Then, read about How Gwen Shamblin Went From Diet Guru To An Evangelical 'Cult' Leader.