Standing on a tiny island in Lough Key in Ireland, McDermott's Castle has a rich and eerie history that dates back to the 12th century.
While McDermott's Castle is a picturesque sight to behold, the Medieval structure has a rich history in its walls that calls out for visitors to study it.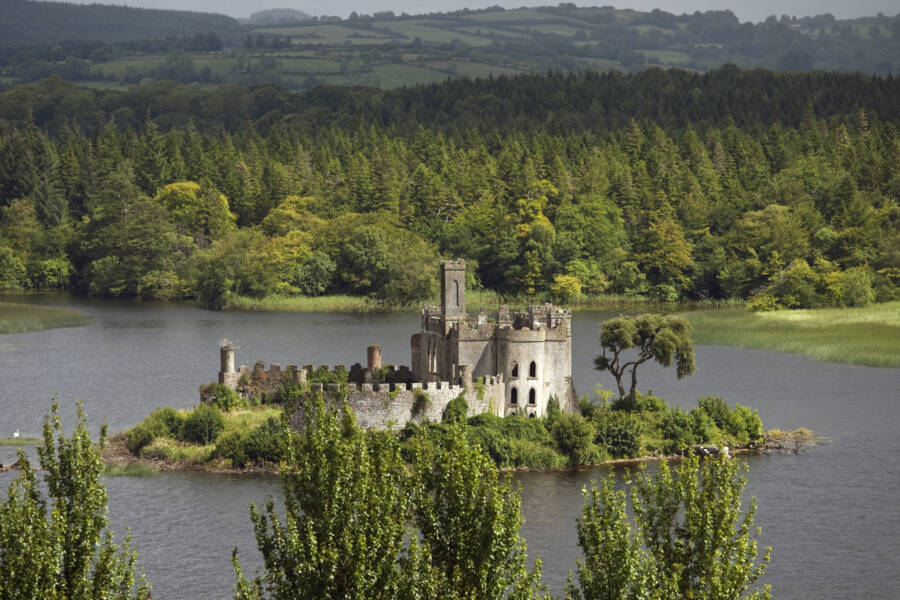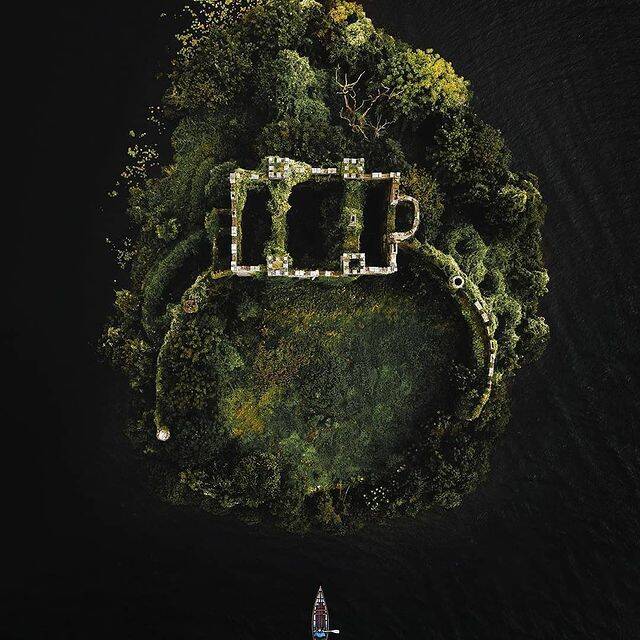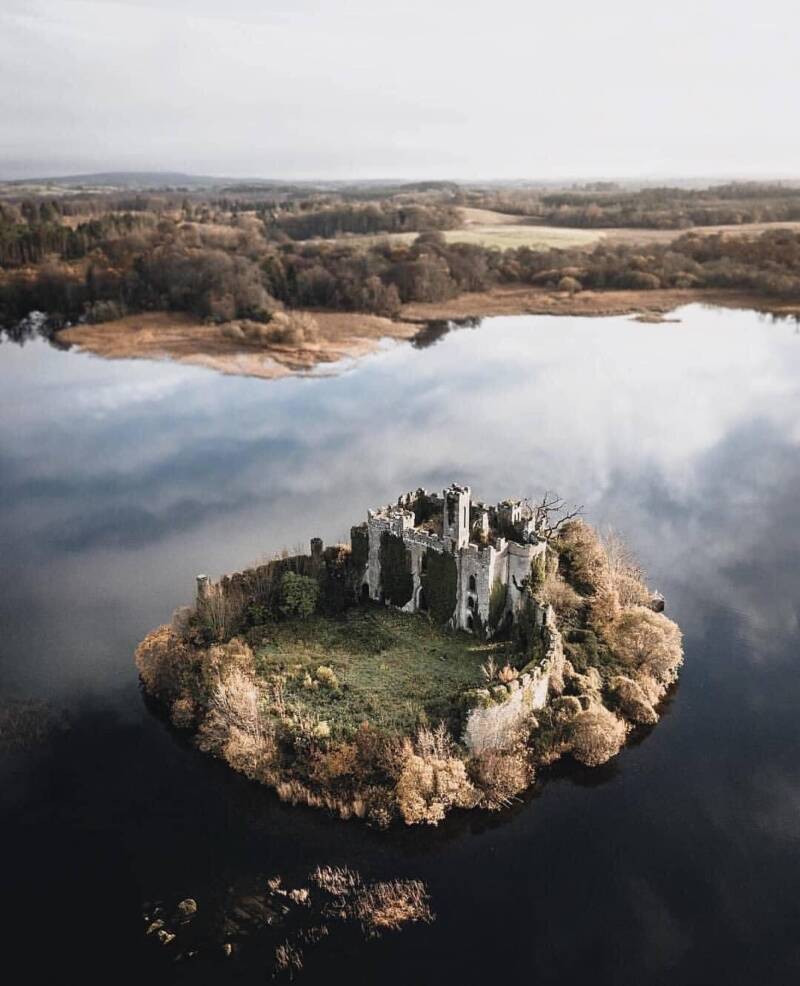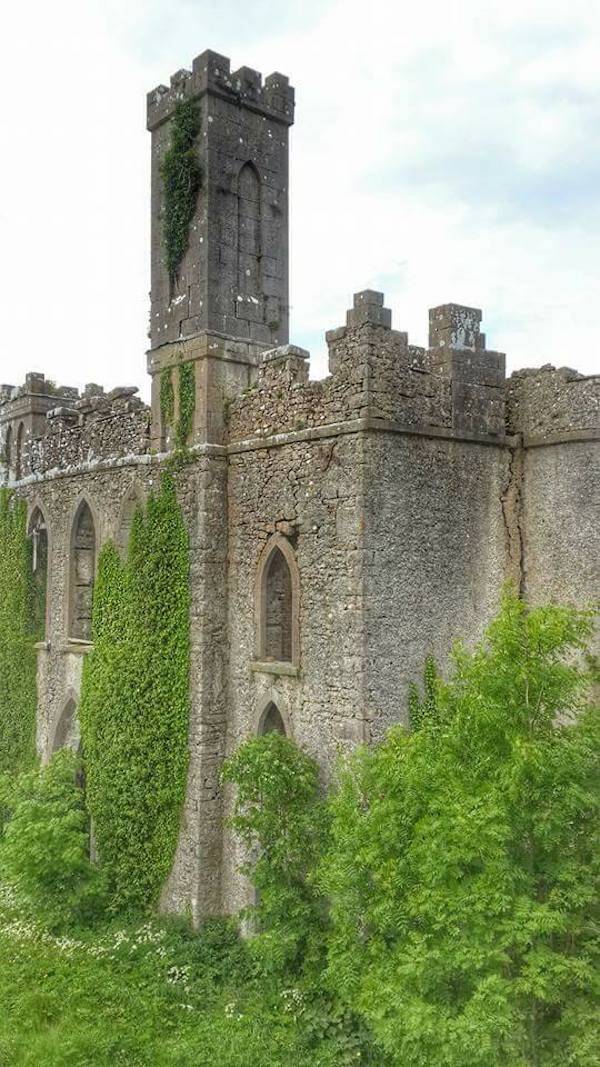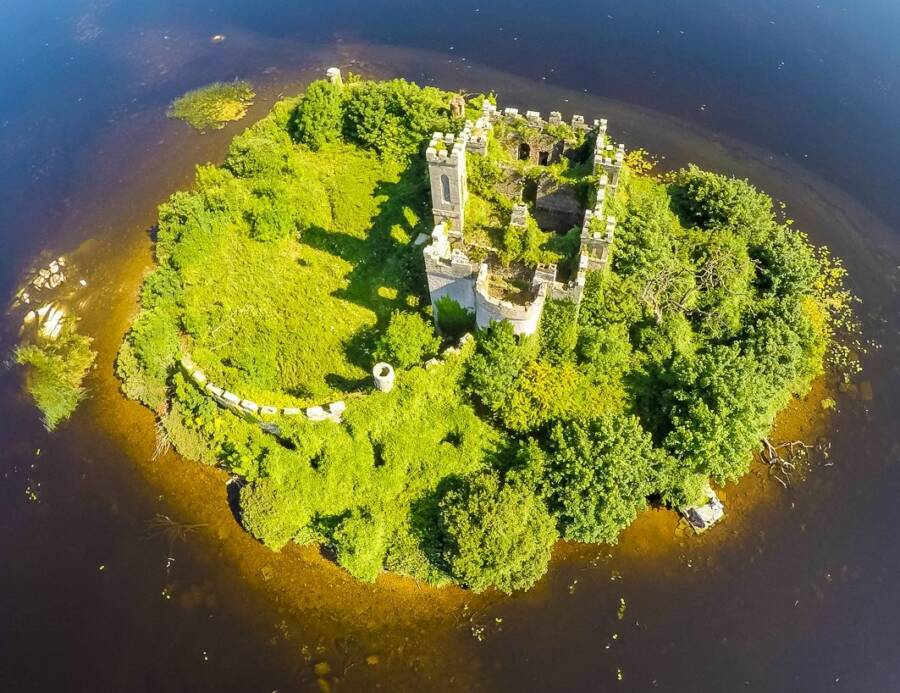 Instagram/ancient.scientist
Facebook/Mount Talbot - A Journey Through the Ages
Facebook/Lough Key. Boyle
Instagram/freeway_traveling
Instagram/freeway_traveling
Facebook/Lough Key. Boyle
Facebook/Go To Ireland Oz
Facebook/Gareth Wray Photography
Facebook/Ragnum Barbaricum
And its 12th-century foundations aren't the only features spurring curiosity — the surrounding lake of Lough Key inspired Irish legends that are just as entrancing.
The History Of McDermott's Castle
McDermott's Castle is situated on Lough Key lake in County Roscommon in north-central Ireland. It was built in the 12th century on what has since been known as Castle Island. Though the isle holds several structures which date to various historical periods, the story of McDermott's Castle began with the titular clan itself.
Sources are scarce with insight into the region's Medieval period, with the Annals of Loch Cé most relevant. This Irish historical record chronicled the events of the Connaught (or "Connacht" in Irish) province, a Medieval Irish kingdom that contained Moylurg (or "Magh Luirg") — or modern-day County Roscommon.
The Mac Diarmada family, later anglicized as McDermott, ruled Moylurg from the 10th to 16th centuries. Their eponymous castle was erected in the 12th century, but the Annals of Loch Cé (or "Lough Key") noted that disaster struck in 1184 as a lightning bolt engulfed the castle in fire.
Escalating tensions between the powers of Connaught and Moylurg led to war in 1235 A.D. The 1st Baron of Connaught, Richard Mór de Burgh, laid siege to Cormac McDermott's castle. Despite de Burgh's victory in battle with raft-mounted catapults and fireships, McDermott's family retained the castle until the 16th century.
The Historical Lough Key Site Today
Legend has it that a chief of the McDermotts during their reign was so opposed to his daughter's romance with a local boy of a lower class that he forbade her from leaving the island. When the boy tried swimming to her, he drowned — and the girl died of grief. Ultimately, folklore gave way to more considerable history.
It was in the 17th century, during the reign of Oliver Cromwell, that the King family was given the island. They intended to use it for social gatherings, but let it fall into disrepair. Author William Butler Yeats tried to purchase the castle from them in 1899 to turn it into a heritage site, but was turned away.
It was last actually used as a summer home until a fire during World War II relegated the castle to an abandoned husk. While the siege warfare and Lough Key tragedies remain shrouded in myth, these latest developments are undoubtedly factual — as was the auction of 2018.
Though BidX1 listed the property for around $110,000, it has been retained as a national historic site of Ireland — with local boat tours and on-site visits available for historians and folklore buffs alike.
---
After viewing these images of McDermott's Castle, check out these nine abandoned castles still glorious despite their decay. Then, learn about Loftus Hall — the most haunted mansion in Ireland.