From his wrestling career to the reason he grew his beard, these Abraham Lincoln facts are as fascinating as they are bizarre.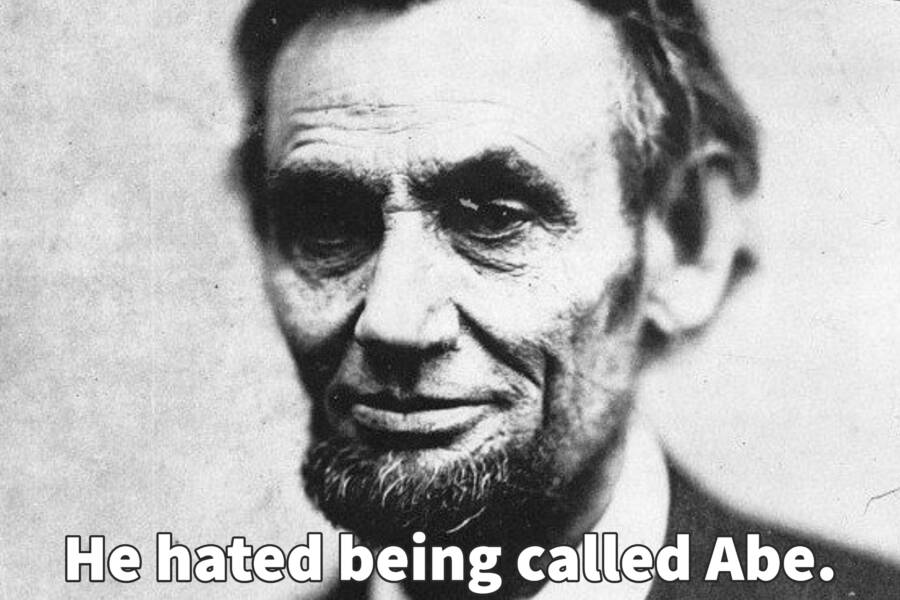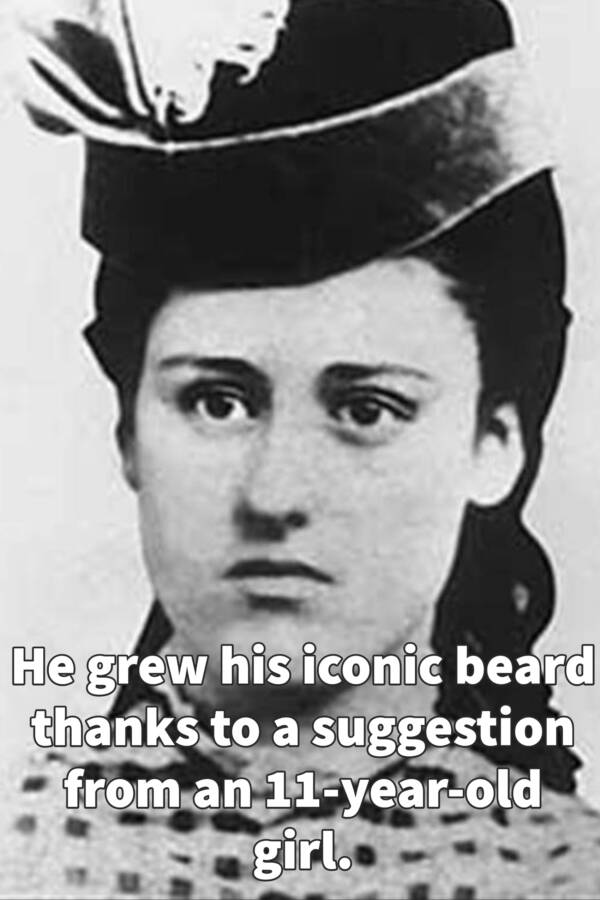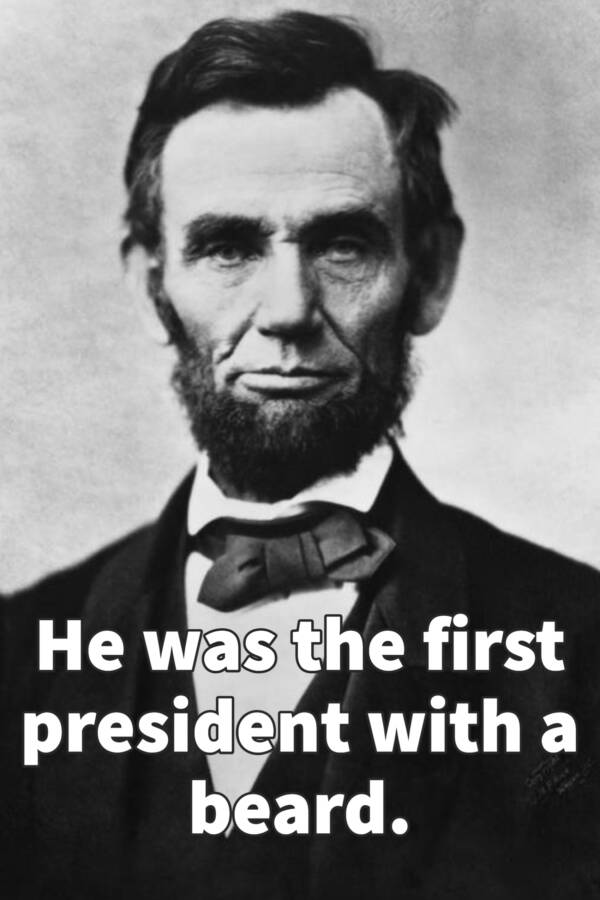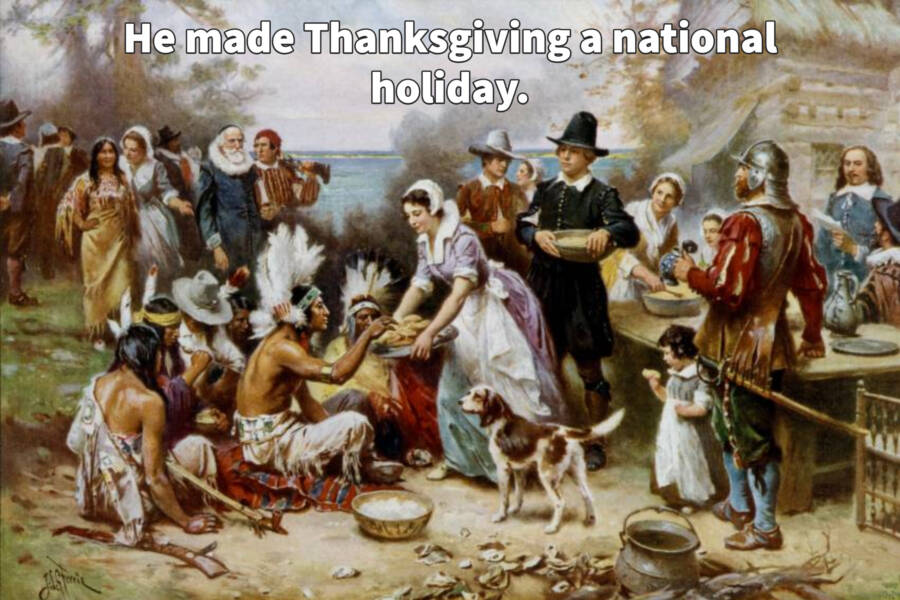 Internet Archive Book Images/Flickr
Be it the Gettysburg Address or his tragic assassination at Ford's Theatre, the key events of Abraham Lincoln's life have secured their place in the history books. But these facts about Abraham Lincoln will demonstrate that there is more to the man than what we all learned in high school.
From his hall-of-fame wrestling career to the reason he grew his beard, these lesser-known Abraham Lincoln facts are as fascinating as they are bizarre.
A Man With Interests Beyond Politics
One of many interesting facts about Abraham Lincoln comes from his birth. Lincoln was born on Feb. 12, 1809, in Kentucky — which makes him the first president born outside the original Thirteen Colonies.
As a young man, he pursued distinctly unpresidential activities. Lincoln liked to wrestle. In fact, over a twelve-year period of wrestling, Lincoln lost only one match — out of 300.
He also had a sense of humor not immediately associated with the glum countenance of the president overseeing the Civil War. Lincoln liked playing practical jokes on his stepmother as a young man and carried his playfulness into the presidency.
As president, he was able to keep his sense of humor even in the darkest days of the war. His friend Justice David Davis noted that Lincoln's funny stories "were done to whistle off sadness" that came with being commander-in-chief.
Lincoln's humor could be cutting, however. In 1840, he even reduced a political rival to tears. But the future president was not mean-spirited. Afterward, he "felt that he had gone too far [and] made ample apology."
Facts About Abraham Lincoln And Animals
Another fun fact about Abraham Lincoln is that he loved animals. He's the first president to take a presidential portrait of his dog, Fido. And Lincoln loved having two cats at the White House, Tabby and Dixie.
An official in the Treasury Department, Mansell B. Field, even mentioned Lincoln's love of cats in his memoirs. "[Lincoln] was fond of dumb animals, especially cats," Field wrote. "I have seen him fondle one for an hour."
Lincoln's friend Caleb Carman likewise recalled that Lincoln would pluck one of the cats from the ground and "talk to it for half an hour at a time."
When Tabby jumped up on the table during a formal dinner, Mary Lincoln was horrified when the president fed the cat off his fork. But Abraham Lincoln didn't care. "If the gold fork was good enough for former President James Buchanan, I think it is good enough for Tabby," he said.
At the White House, the Lincolns had many pets including rabbits, turkeys, horses, and two goats named Nanny and Nanko. Lincoln had a hard time saying no to his children when they wanted to add a new animal to the family.
The Strange Coincidences Surrounding His Assassination
Abraham Lincoln was assassinated on April 14, 1865, at Ford's Theatre — and there are multiple odd coincidences surrounding his death.
First of all, Lincoln loved the theatre. He thoroughly enjoyed a performance of The Marble Heart by his future assassin, an actor named John Wilkes Booth.
During the play, Booth directed several of his more villainous lines toward the presidential box, leading one of Lincoln's companions to note that that actor seemed to be speaking right at him.
Lincoln replied: "He does talk very sharp at me, doesn't he?"
Following the performance, Lincoln even invited Booth to the White House. But Booth declined. An infamous racist, Booth later stated that he "would rather have the applause of a Negro to that of the president!"
Strangely, Booth's brother would save the Lincoln family from another tragedy. Edwin Booth once rescued Lincoln's son, Robert Todd Lincoln, when the young man fell on the tracks.
Other coincidences can be found among the guests in Lincoln's theater box on April 14. Lincoln had originally invited Ulysses S. Grant, the top Union Army general.
But Grant's wife, Julia, disliked Mary Lincoln. When Julia first met Mary, Mary flew into a jealous rage and accused Grant of coveting the presidency.
Julia asked her husband to cancel, and, fatefully, Grant agreed.
The general offered his regrets, noting that he "now had a command from Mrs. Grant." Lincoln understood, saying, "Of course ... Mrs. Grant's instincts should be considered before my request."
But the public believed that Grant would join Lincoln — and so did Booth.
Instead, Mary Lincoln invited a young couple named Henry Rathbone and Clara Harris — both of whom would be scarred by what they witnessed that night.
What could have happened if Grant had attended the play? That's one Abraham Lincoln fact we'll never know.
---
After checking out these interesting Abraham Lincoln facts, investigate whether or not Lincoln was actually America's first gay president. Then, see how much the Civil War aged Lincoln in this fascinating before-and-after photo comparison.