Born Cassius Marcellus Clay, Jr. on Jan. 17, 1942, Muhammad Ali became a heavyweight boxing champion who changed history forever — both inside and outside of the ring.
Muhammad Ali was one of the most iconic American figures of the 20th century. He wasn't just a groundbreaking athlete whose boxing prowess mesmerized the country — he was also an outspoken activist who denounced the wrongs he saw in the world.
While many are familiar with the man through iconic photos, his legendary showmanship, and the biographical feature film about him, Ali's life is an endless treasure trove of historical significance.
The heavyweight champ famously changed his birth name, Cassius Clay, to Muhammad Ali after being educated on the Islamic faith. He publicly questioned why Americans, particularly those whose civil rights were being trampled on at home, should go kill people in another country.
Ali put his entire career at risk, threatening to tarnish his legacy forever. What met him instead was unbelievable public support, a victory in court, and a decades-long continuation of his activist efforts. Even throughout his battle with Parkinson's disease, Ali fought for those less fortunate.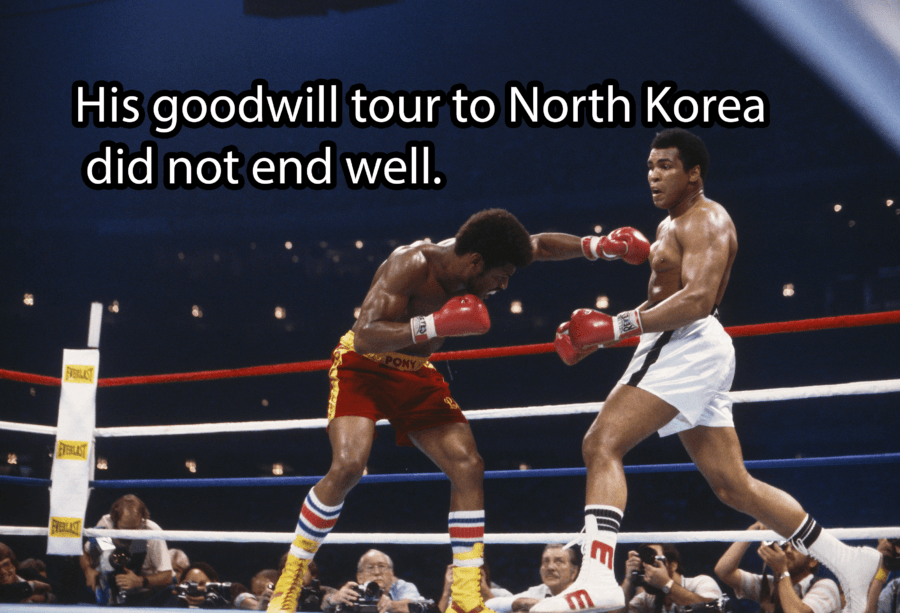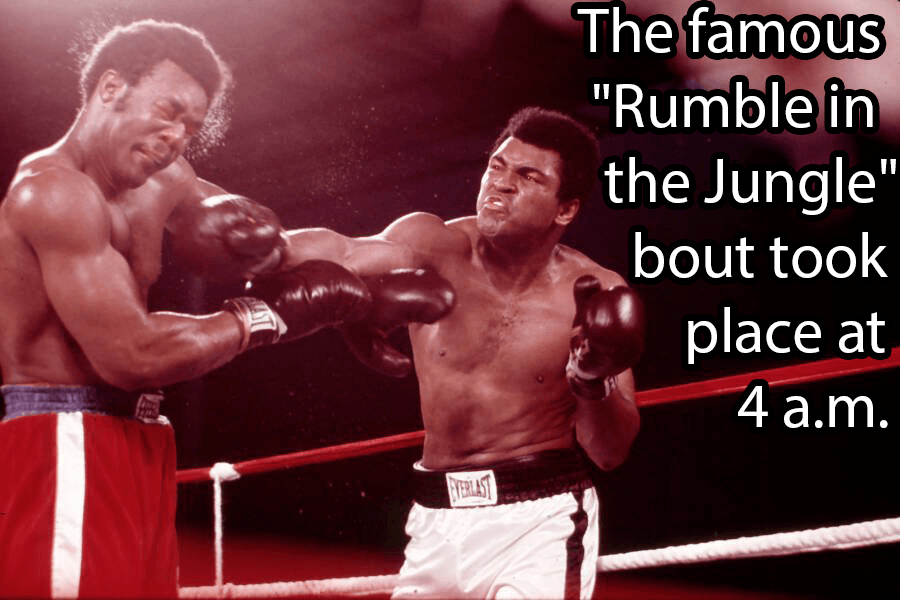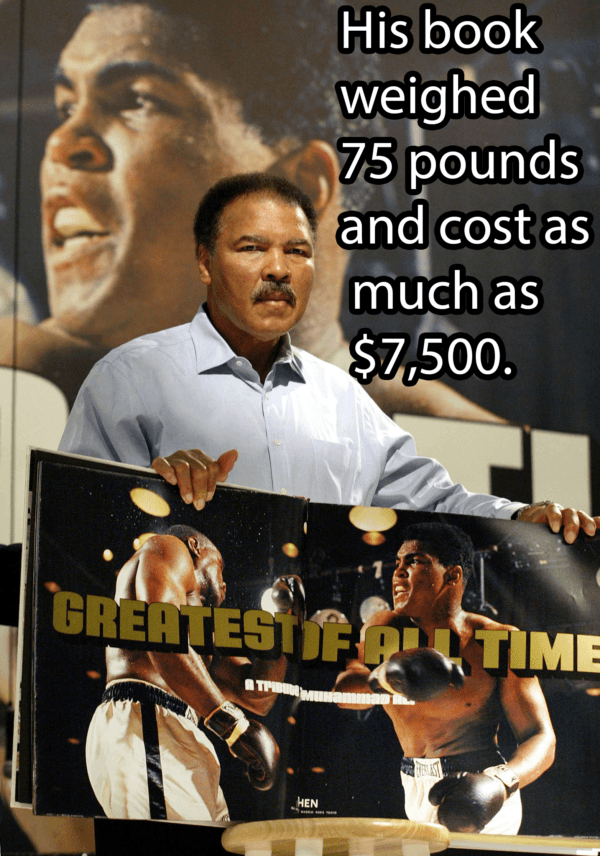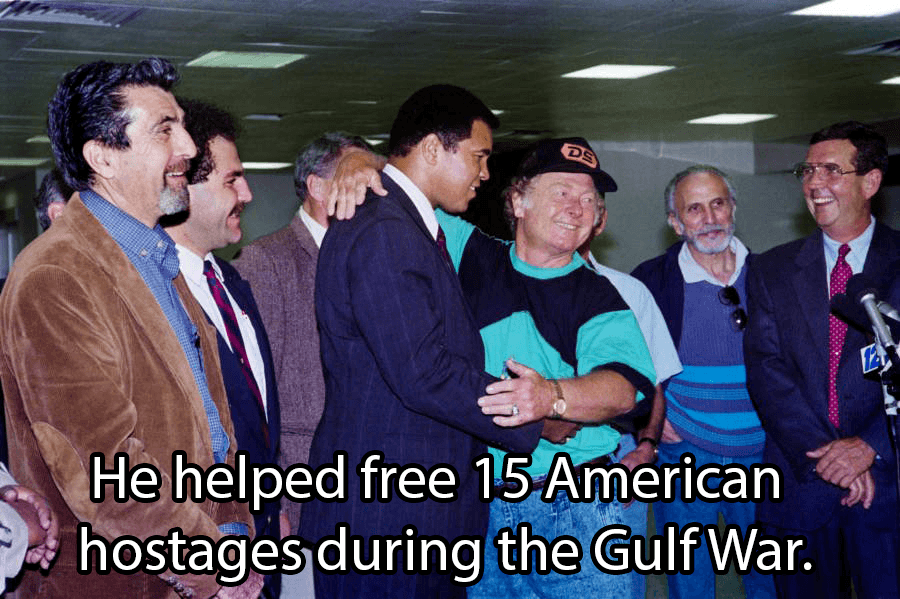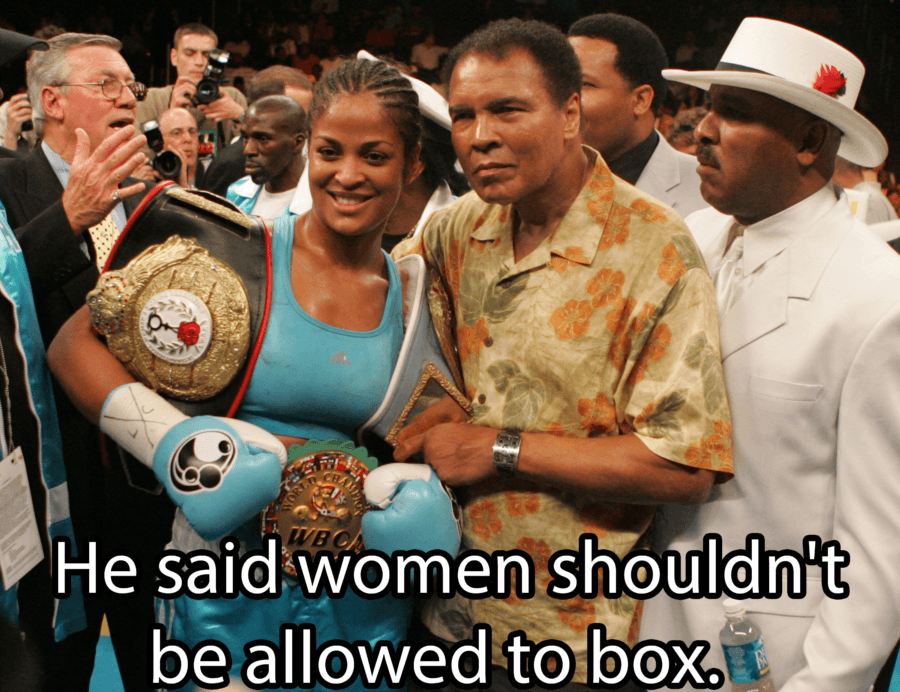 Focus on Sport/Getty Images
Ken Regan/Walt Disney Television/Getty Images
THOMAS LOHNES/DDP/AFP/Getty Images
MARIA BASTONE/AFP/Getty Images
Arnaldo Magnani/Getty Images
Image: MANDEL NGAN/AFP/Getty Images
George Silk/The LIFE Picture Collection/Getty Images
Stanley Weston/Getty Images
Frank Hurley/NY Daily News Archive/Getty Images
George Silk/The LIFE Picture Collection/Getty Images
YouTube/Sons of Malcolm TV
Library of Congress/New York World-Telegram & Sun
Daily Express/Hulton Archive/Getty Images
George Silk/The LIFE Picture Collection/Getty Images
Julien Behal/PA Images/Getty Images
Focus on Sport/Getty Images
He was emblematic of fighting for what you believe in. He transcended race and religion, defied governmental decrees on moral stances, and never let anybody compromise his beliefs. According to NBC News, his presence burst onto the scene in the early 1960s — when it truly mattered.
Heavyweight Champion Of The World
Born Cassius Marcellus Clay, Jr. on Jan. 17, 1942 in Louisville, Kentucky, Ali started boxing at 12 years old. He reported his bike stolen, after which a policeman named Joe Martin suggested he learn how to fight.
After breezing through the amateur ranks, Ali rather quickly made a name for himself before participating in the 1960 Olympics in Rome.
The 18-year-old won the gold medal as a light heavyweight, and returned to Louisville to turn professional. This is when his infamous smack-talk began, earning him the nickname "the Louisville Lip." A move to Miami prepared him to tackle the heavyweight title.
It also sparked his virulent anger against racial injustice.
Ali said that he was denied service at a soda fountain counter, and he later threw his Olympic gold medal into a river out of rage.
While his career blossomed — he took the heavyweight champion title from Sonny Liston in 1964, became a celebrity, and the self-proclaimed "greatest" — his need to advocate against oppression did, too.
Ali The Activist: America's Anti-Vietnam Icon
The Nation of Islam showed Ali a new path. The American Muslim sect advocated for racial separation and against the pacifism of most civil rights activism.
Ali converted in 1963. Inspired by his newfound friend Malcolm X, he changed his "slave name" of Cassius Clay into the renowned Muhammad Ali we've known ever since.
He was 22 years old when he made this decision, which received mixed reactions from the public at the time.
After defending his title six times, Ali was drafted to serve in the U.S. Army in 1967. He famously refused, saying that the war did not align with his faith.
"My conscience won't let me go shoot my brother, or some darker people, some poor, hungry people in the mud, for big powerful America, and shoot them for what?" Ali bravely asked. "They never called me nigger. They never lynched me. They didn't put no dogs on me."
The consequences were dire: Ali was stripped of his boxing title, convicted of draft evasion, and sentenced to five years in prison. Released on appeal but unable to fight, he instead turned to public speaking, debates, and voicing his disgust at the American war effort.
His appeal took four years to reach the U.S. Supreme Court — a lifetime in the boxing world.
The U.S. Supreme Court finally reversed his conviction in 1971, allowing the fighter to get back to work.
Though his return to the ring saw legendary matches like "The Rumble in the Jungle" and "The Thrilla in Manila," it was his eventual retirement and Parkinson's diagnosis that truly marked his third act.
The Later Years: Parkinson's And Humanitarianism
Ali retired in 1981, after losing against Trevor Berbick. He was diagnosed with Parkinson's the following year.
"I'm in no pain," he said. "A slight slurring of my speech, a little tremor. Nothing critical. If I was in perfect health — if I had won my last two fights — if I had no problem, people would be afraid of me. Now they feel sorry for me. They thought I was Superman. Now they can go, 'He's human, like us. He has problems.'"
Nonetheless, Ali traveled to Lebanon in 1985 on a humanitarian mission, and helped negotiate the release of American hostages in Iraq in 1990. He lit the Olympic flame in Atlanta in 1996, despite his trembling arms.
Ali regularly met with presidents, heads of state, and even the Pope. He was later awarded the Presidential Medal of Freedom in 2005.
At one point, he told People magazine that he regretted not spending more time with his children, but that he did not regret boxing.
"If I wasn't a boxer, I wouldn't be famous," he said. "If I wasn't famous, I wouldn't be able to do what I'm doing now."
Ultimately, Ali left behind nine children and his wife, Yolanda "Lonnie" Williams. He also left behind very clear credos that can never crumble: do the right thing, speak your mind, and fight for what you believe in.
---
After taking a look at Muhammad Ali's remarkable life, relive the civil rights movement in 55 powerful photos. Next, check out 44 declassified Vietnam War photos taken by U.S. Army photographers.