From fighting a Vietnam War draft notice to his legendary showmanship outside of the ring, witness "The Greatest" in these 44 stunning photographs of Muhammad Ali.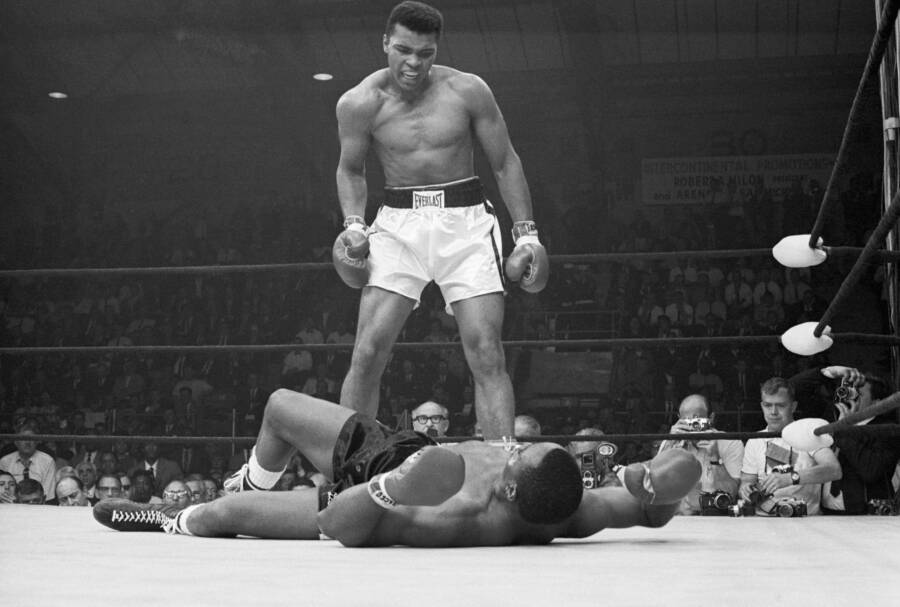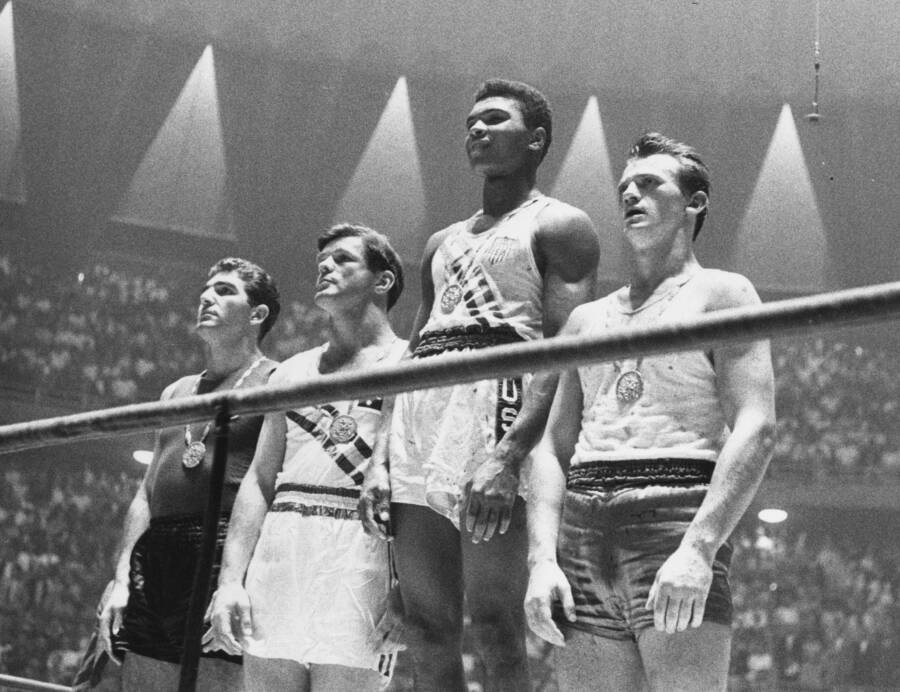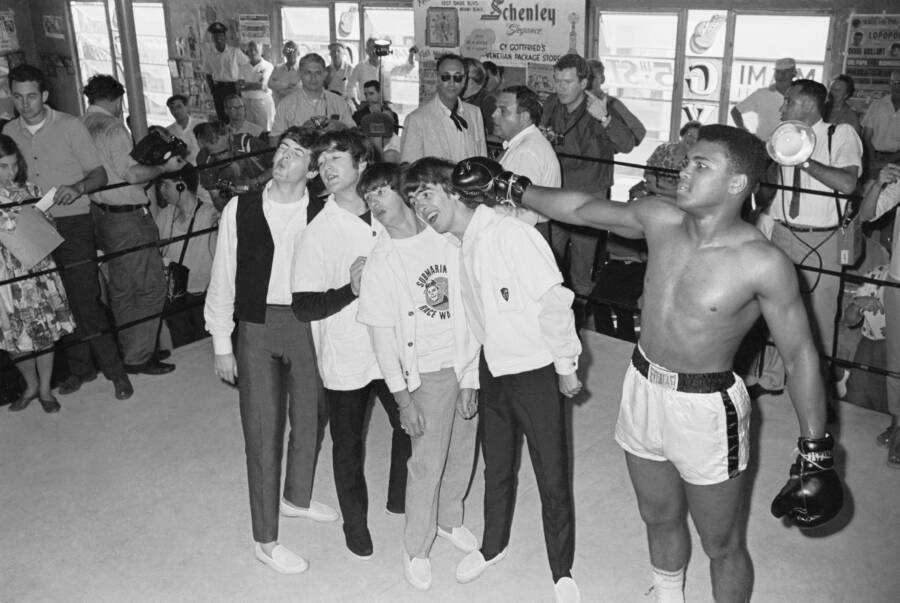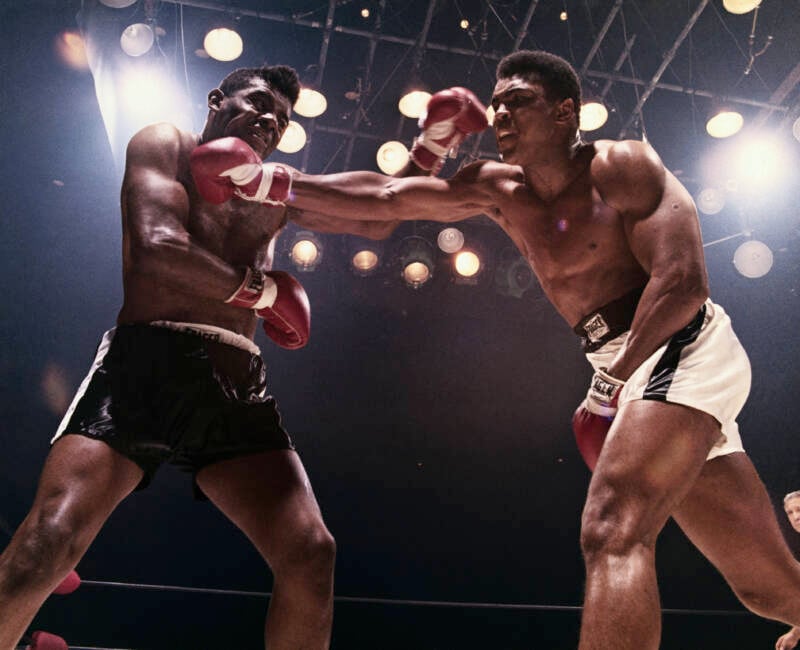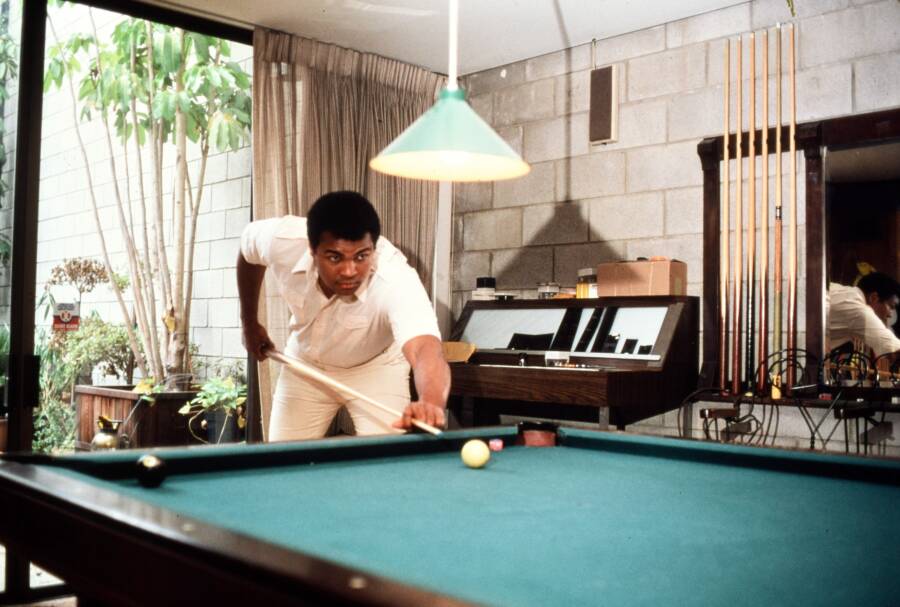 Central Press/Getty Images
Paul Harris/Online USA, Inc/Getty Images
Focus on Sport/Getty Images
Adger Cowans/Getty Images
Frank Tewkesbury/Evening Standard/Getty Images
John Shearer/The LIFE Picture Collection/Getty Images
Keystone-France/Gamma-Keystone/Getty Images
Ken Regan/Walt Disney Television/Getty Images
Hulton Archive/Getty Images
YouTube/Sons of Malcolm TV
Library of Congress/New York World-Telegram & Sun
David Fenton/Getty Images
Los Angeles Public Library
RABIH MOGHRABI/AFP/Getty Images
MARIA BASTONE/AFP/Getty Images
Library of Congress/New York World-Telegram & Sun
Library of Congress/New York World-Telegram & Sun
Los Angeles Public Library
Los Angeles Public Library
JEAN-PHILIPPE KSIAZEK/AFP/Getty Images
Library of Congress/New York World-Telegram & Sun
Library of Congress/New York World-Telegram & Sun
Library of Congress/New York World-Telegram & Sun
Los Angeles Public Library
Los Angeles Public Library
Los Angeles Public Library
Library of Congress/New York World-Telegram & Sun
MANNY CENETA/AFP/Getty Images
Muhammad Ali was a heavyweight boxing champion, but he was just as famous for his battles outside of the ring. The world first found out who the man they knew as Cassius Clay was after he won the heavyweight title from Sonny Liston in 1964.
He was, among other things, a Black Muslim, a friend to Malcolm X, and an American who wouldn't hesitate to speak his mind. The civil rights champion, who dubbed himself "The Greatest," transcended sports.
From his conversion to Islam to his refusal to serve in the Vietnam War, he was emblematic of fighting for one's beliefs. According to NBC News, his death at 74 in 2016 came after his final battle — with Parkinson's disease.
His daughter Rasheda described him as "daddy, my best friend and hero," and said he was "the greatest man that ever lived."
Some would argue that latter claim to be exaggerated, or at least, subjective. A look at the man's life through the 44 images above, however, certainly makes a powerful case for that statement.
Cassius Clay, The Heavyweight Champion
Born Cassius Marcellus Clay on Jan. 17, 1942 in Louisville, Kentucky, Ali started boxing at 12 years old. He earned several titles before he won a gold medal as a light heavyweight in the Olympics in Rome in 1960.
He was 18 years old.
He became a professional soon after, with his confidence and showmanship earning him the nickname "the Louisville lip." It was his move to Miami that showed dismissive onlookers that he was a fighter to reckon with.
Fed up with American racism, Ali threw his Olympic gold medal into a river after being refused service at a soda fountain counter. He garnered an aversion to opportunistic agents and promoters, and found solace in the Nation of Islam.
With guidance from Malcom X, he converted in 1963. The man once known to locals and boxing enthusiasts as Cassius Clay stripped himself of his "slave name" and adopted a new one: Muhammad Ali. He was 22 years old.
The next year, he would become the heavyweight champion. His fight with Sonny Liston introduced the world to his legendary showmanship in the run-up to the bout, and his skill inside the ring.
Muhammad Ali's Activism Of The 1960s
Over the ensuing years, Muhammad Ali's life would be full of strife and controversy. He defended his title six times, but received a draft notice calling him to fight in the Vietnam War in 1967.
Ali vehemently refused, and called the government hypocrites for asking African-Americans who were still fighting for their rights at home to instead go and fight for supposed freedom overseas.
"I ain't got no quarrel with them Viet Cong," Ali famously said.
"Why should they ask me to put on a uniform and go ten thousand miles from home and drop bombs and bullets on brown people in Vietnam while so-called Negro people in Louisville are treated like dogs and denied simple human rights?"
His objection to serve would cost him everything.
Ali was stripped of his heavyweight title, was barred from fighting in the ring, and was sentenced to five years in prison. Though he managed to avoid time behind bars, it took him a few years to get back to work as a professional boxer. So he used his platform to speak out against the war in the meantime.
"My conscience won't let me go shoot my brother, or some darker people, some poor, hungry people in the mud, for big powerful America, and shoot them for what?" Ali said in an interview. "They never called me nigger. They never lynched me. They didn't put no dogs on me."
Ali had to take his case all the way to the Supreme Court in 1971 amid revelations that the FBI had been spying on him. Other historical civil rights figures such as Martin Luther King Jr. had been surveilled — and callously threatened — as well.
After the Supreme Court gave Ali his freedom and right to box back, he didn't stop fighting for the voiceless outside the ring. After fighting Joe Frazier in 1974, he once again became lead challenger for the heavyweight title.
He won that title in the world-famous "Rumble in the Jungle" against George Foreman that year, and and once again beat Frazier in the 1975 fight "Thrilla in Manila." He continued to defend his crown until 1978, when he lost against Leon Spinks.
With various conflicts in the Middle East continuing to bubble over, Ali — as an American, a Muslim, and a celebrated public figure — would garner a unique role to play. He retired for good in 1981, and focused his life on activism and anti-war messaging.
Muhammad Ali's Final Chapter
Just a few years after he retired, he was diagnosed with Parkinson's — a battle that he would fight for more than 30 years until the end of his life.
"I'm in no pain," he said. "A slight slurring of my speech, a little tremor. Nothing critical. If I was in perfect health — if I had won my last two fights — if I had no problem, people would be afraid of me. Now they feel sorry for me. They thought I was Superman."
"Now they can go, 'He's human, like us. He has problems.'"
But just because he was having health issues didn't mean that he was about to stop his work as an activist.
The 1980s and 1990s saw Ali engaged in a slew of humanitarian acts, like traveling to Lebanon in 1985 and Iraq in 1990 during the run-up to the Gulf War. The army had taken 15 Americans hostage.
Muhammad Ali – without permission from the United States government – flew there and negotiated their freedom with Saddam Hussein himself. It worked, and Ali brought the Americans back home safely.
After lighting the Olympic flame in Atlanta in 1996, he became more feeble and embattled by his disease. This, tragically, was one fight he ultimately couldn't win or overcome.
Muhammad Ali died on June 3, 2016 – but not before helping change the face of America forever, throughout his entire life.
Ali showed the world what he meant when he said: "I am America. I am the part you won't recognize. But get used to me. Black, confident, cocky; my name, not yours; my religion, not yours; my goals, my own. Get used to me."
---
Next, take a look at the most unforgettable Muhammad Ali quotes. Then, check out footage of Ali's most awe-inspiring knockouts.