We live in a world of constant documentation: our meals, our travels, our friends — if you have as much a smartphone, all of that likely exists in some pictorial form. But just how do we document the relationship between the photographed, and those doing the photographing?
Nathan Bett answers that question in his 2015 series, "Learning to Disappear." In it, Bett, a Brooklyn-based photographer and artist, makes subtle digital composites of the reactions he received while doing his street photography around NYC. Through this series he questions the relationship between the photographer and photographed, as well as street photography's place in the art photography world.
Originally from Marquette, Michigan, he spent time after college doing commercial work for automakers in Detroit before moving to New York to get his MFA from Parsons School of Design. He received the National Photography Award from The Camera Club of New York in 2011.
We spoke with Bett on his formative years, as well as his philosophy on the ethics of street photography and the "stink eye" he often received while shooting "Learning to Disappear."
Bett's responses are excerpted from Scrapped Magazine's upcoming issue. All photos below were taken in New York City.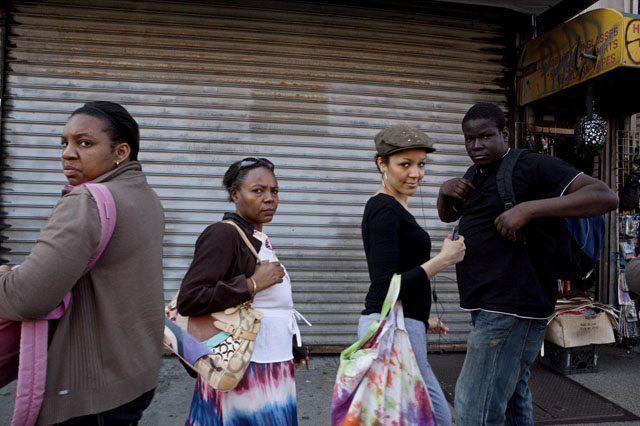 "I started off by just taking a lot of classes that I thought sounded interesting," Bett said. "I was in a black and white photography class and enjoyed it. My professor and I connected, and he seemed to think I was a good photographer.

It just kind of made sense to me to stick with it. It's just something that I fell into. I don't think I owned a camera until I was probably 21 years old, a Nikon FM 10 fully manual."
---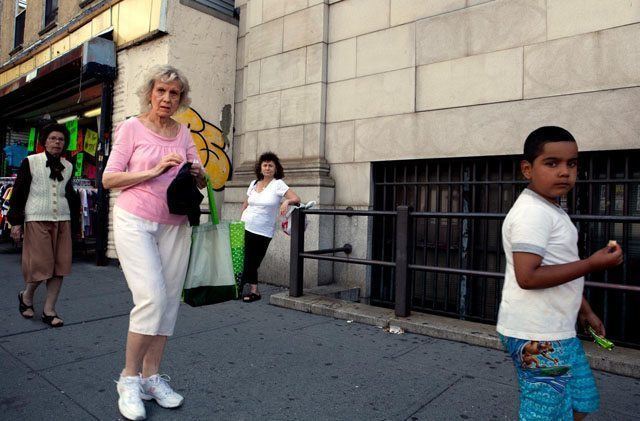 "Detroit actually used to be one of the biggest photo markets in the country. During the 1970s and 1980s, Detroit used more 8x10 film than anywhere else in the world. Because the auto industry is there, and the auto industry spends more money on advertising than all other American industries combined. I worked for a studio, pretty much the last of the big Detroit studios. Our biggest clients were Ford, Chrysler, General Motors, Harley Davidson."
---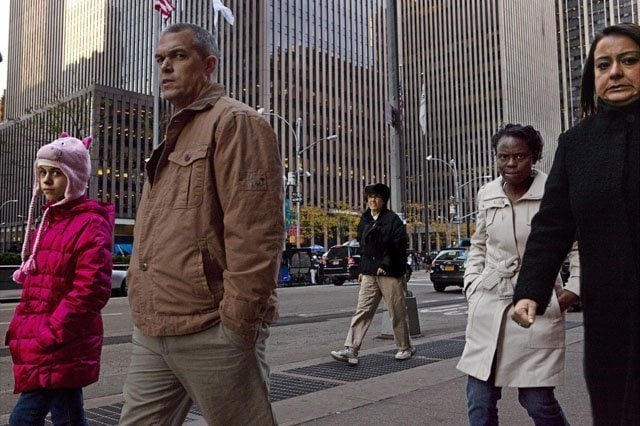 "I was working in a million-dollar playground in Detroit. The studio had a couple of hundred thousand square feet of studio space and every piece of equipment. When I wasn't working, I could come in and build a set and use their lights and $60,000 digital camera backs.

But when I got to [Parsons The New School For Design], I didn't have that million-dollar playground anymore. So, I thought, what are the resources that I have at hand? I have the city of New York. I guess I'll use that because that's what I have. So, I had to adopt a new working strategy. I think, in the end, this propelled my work forward."
---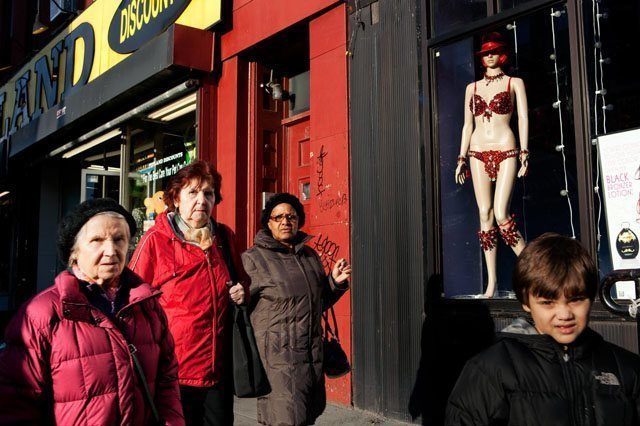 "[My work now] is less contrived. Now, even when I'm manipulating my images, I'm responding to the real world. Aesthetically, my work shares a lot with street photography, but it's not traditional street photography. For example, when I first started making my composite images I had a different idea in mind, but then I started noticing all these people in my images giving me the stink eye.

At the time I was really timid about shooting people on the street even though that's what I was interested in. So, on a whim, I cut all these people out and put them together in one image so that the viewer is surrounded by them. And it just hit me like, 'That's what it feels like! This is the anxiety that I'm feeling. It feels like this!' I discovered something about the way that I felt that I didn't understand until I had visualized it. That, to me, is what art making is about, self-discovery and emotional expression."
---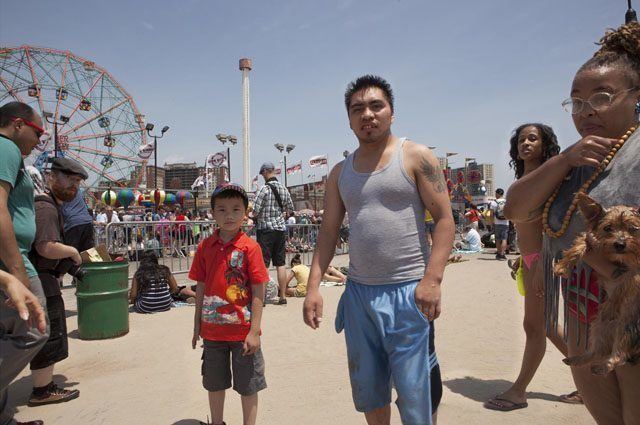 "And that's why it's hard for me to make that work today because I don't give a shit anymore. I'll walk right up to somebody on the street and stick my camera in their face. I don't care if they give me a dirty look."
---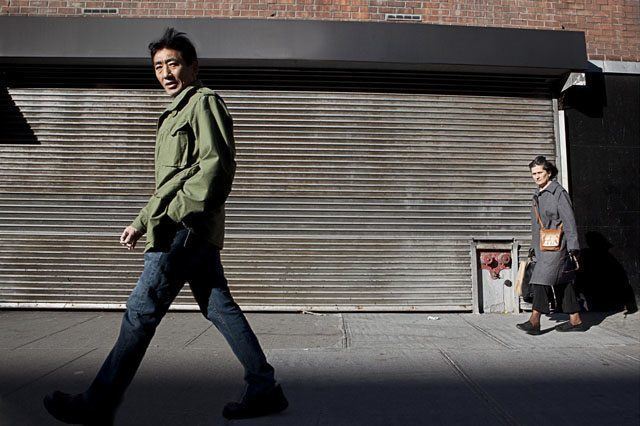 "I don't think I ever felt like I was doing something wrong. I had anxiety about it because people were openly hostile to me."
---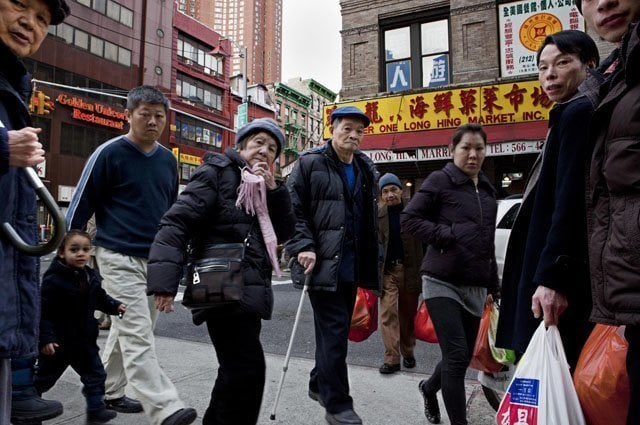 "In fact, if I don't encounter a certain amount of [hostility], I feel I'm not trying hard enough. Pushing the boundary of acceptable social interaction, I guess. Getting the shot I want regardless of how the subject may feel about it. Capturing the world as I see it, sometimes at the expense of someone else's comfort. It's hard to articulate in words."
---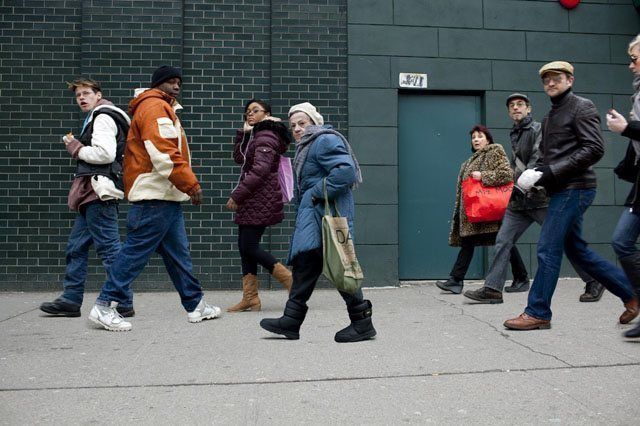 "Paul Graham expressed this in an essay called 'Unreasonable Apple.' His point was basically that the art establishment doesn't know how to talk about street photography. It's really easy to look at Cindy Sherman, Jeff Wall or Thomas Demand, these people that we think of as artists using photography, and say, 'This is what the artist did: She put on a costume,' 'He recreated a moment,' or 'He built a model.'

It's a lot harder for the art world to talk about [street photographers] like Stephen Shore or Gary Winogrand. Did they just stand on a corner and push a button? I mean, you and I know that that's not true, but the art world at large doesn't know how to talk about it. I think it's a genuine form of art."
---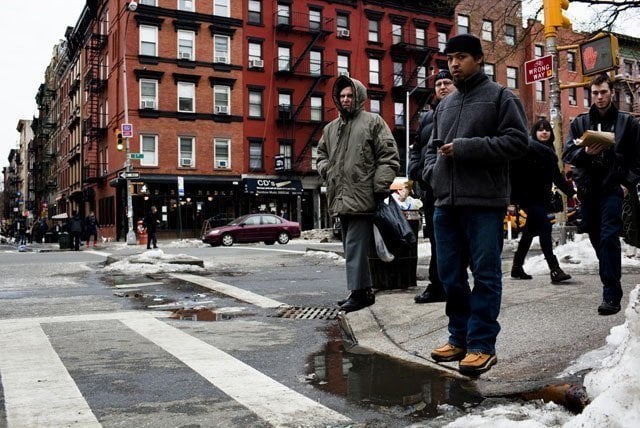 "I want to get at what life is about. At least, as I see it. People treat that phrase 'the meaning of life' really strangely I think. I think they give it too much reverence. I find meaning in life every day.

What is a photograph of a woman standing in front of a hot dog cart and blocking her eyes from the blinding sunset? It doesn't mean anything, exactly. It's just a beautiful moment that is gone as soon as it happens. And that's what life is. That's all it is."
---