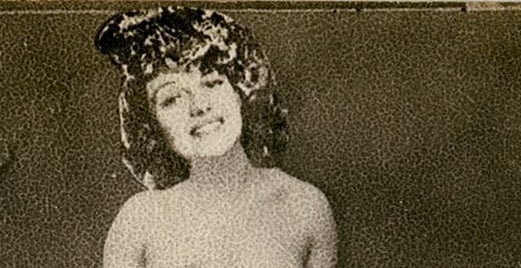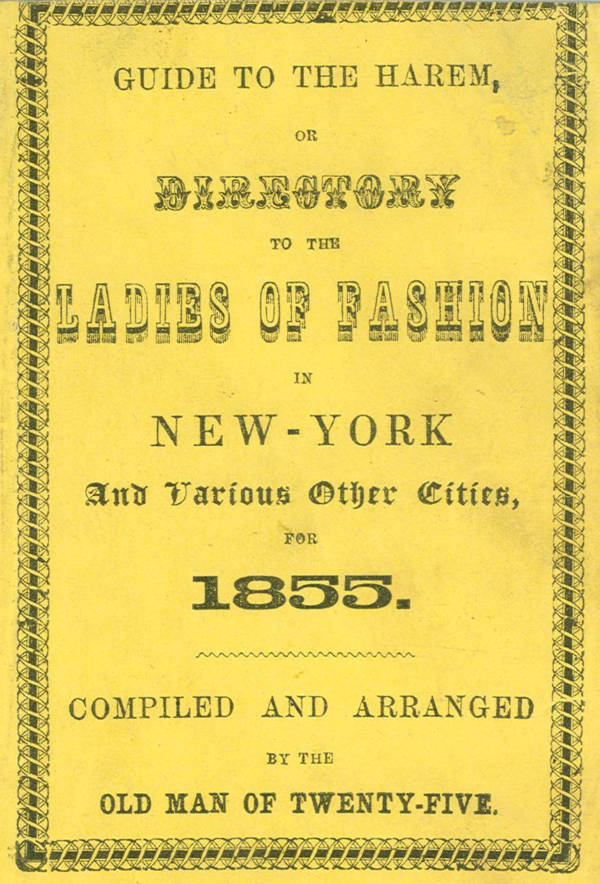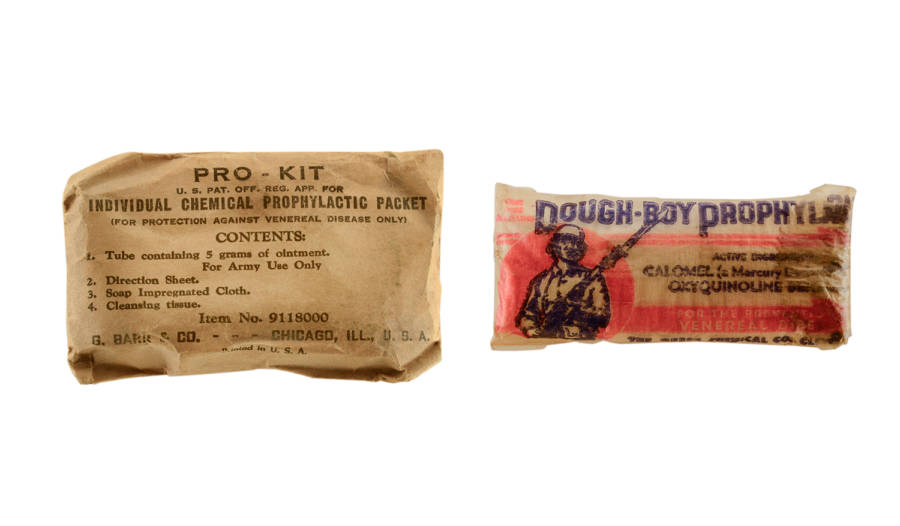 Science Museum London/Wikimedia Commons
My grandma likes to tell me that things were different -- better -- back in her day.
There were no Kardashians, nice pretty girls didn't cover themselves in tattoos, and people certainly weren't as sex-crazed as these horny, internet-porn-fueled millennials.
But after a trip to New York's Museum of Sex I learned that grandma couldn't be more wrong. At least on that last point.
People have been getting weird sexually since the beginning of time. And they've been finding ways to record and share those erotic adventures for just as long.
Featuring provocative frescoes, an aroused Donald Duck, creatively-used broomsticks, and an array of artfully rendered genitalia, the museum's new exhibit, "Hardcore: A Century and a Half of Obscene Imagery," is so revealing that even young visitors (who have had access to the darkest depths of the internet for most of their lives) could be heard saying "woah."
---
This look through porn history -- in all of its blush-inducing glory -- isn't only interesting, the exhibit's curator Lisa Sigel argues, it's important.
"People's reactions to pornography -- it's very visceral, it's very immediate and it's either for or against," Sigel, a professor at Depaul University, said. "They immediately think it is changing in substantive ways -- either for better or for worse -- but they have no past to base that on."
And it's that kind of emotion-based judgement, Sigel would argue, that makes our society vulnerable to unnecessary and potentially dangerous panic.
"It leaves us open to censorship and vilifying people for sexuality," Sigel said. "All the concern about sexting and teenagers' consciousness being formed by porn -- that makes the populace really malleable and it makes them think we really need to intervene."
In fact, these attempts to intervene can currently be seen in legislation across the country.
A new bill in Tennessee classifies porn as "a public health crisis" and legislation in Utah would allow parents to sue porn manufacturers if their child is exposed to explicit videos.
The most extreme anti-porn efforts, though, are being made in South Carolina, where Rep. Bill Chumley has proposed a bill prohibiting the sale of internet-capable devices unless they are equipped with an "active and operating" "filter system" to regulate porn consumption.
Would these Congressmen feel so threatened by the industry if they saw naughty frescoes, vases, and lamps from ancient Pompeii? Or the explicit engravings sold in high-end luxury stores in the early 1700s?
Would they blame the internet for this "crisis" after looking at brothel guides from the 1830s directing affluent gentlemen in the right direction for "beautiful harems?" What if they read an antique book from Paris titled "Balls for my Babe?"
Can something be a "crisis" if it's been happening forever?
---
The fact is that humans have always used whatever medium they had available to them to create pornography.
Phallic drawings have been uncovered from up to 28,000 years ago, and even the ancient Greeks had a word for dildo: olisbos. Almost as soon as people invented cameras (in the 1800s), they used them to document sex -- and not just the casual, romantic comedy kind.
Victorians, though classically mischaracterized as prudes, were masters of pornographic photos depicting "close-ups, orgies, interracial sexuality, clerical obscenity and every permutation in between."
Same goes for stereoscopes in the 1850s, cartoon flip-books featuring beloved Disney characters, and 1930s selfies where people could trigger a tripod-perched camera by pulling a thick white cord.
Sex toys likewise make regular appearances throughout history -- whether made from wood, bones, tortoise shells, candles, brooms, leather, ceramics, or glass bottles.
---
The backlash against porn isn't new, either.
In 1873, postal inspector Anthony Comstock created the New York Society for the Suppression of Vice and convinced the U.S. Congress to pass the Comstock Law - banning the delivery of "obscene, lewd, or lascivious" material.
Though Comstock boasted that he himself personally destroyed 160 tons of porn, the industry continued to thrive despite his regulations.
Just recently, nearly 120 erotic novels and a collection of early 19th century photography were discovered in a Brooklyn brownstone -- where someone had likely hid them from Comstock's morality police.
Explicit films, or "stags," were also outlawed at one point, after originally surfacing around 1907. Those ten to twelve-minute movies were often shown in secret clubs and fraternities -- sometimes even by the police who had confiscated them.
---
It's true that some of the featured items at the Museum of Sex's exhibit seem extreme (like the sex guide from 1874 that instructs men on how to best flash women in the streets).
Looking at the particularly shocking images, visitors might wonder why it's important to learn about the "hardcore" stuff at all, rather than focusing on history's more mainstream forms of sexual expression.
"If it's so fringe, then Comstock wouldn't need to burn pornography by the tonnage," Sigel argued. "And even if it is fringe in some ways -- which I'm not sure it is -- it still affects our broader culture in ways we need to recognize."
---
The importance of historical knowledge isn't exclusive to the genre of porn.
Look at any contentious topic today -- immigration, abortions, race relations, etc. -- and you'll likely be surprised that things have always been a bit different than our grandparents care to know or remember.
"Regardless of what you're talking about, you have to put in the time to understand rather than just legislate," Sigel said. "We should understand where we came from if we want to understand where we are."
---
Intrigued by this look at porn history? Next, go behind-the-scenes with a porn industry sound artist. Then, discover weird sex facts that you definitely didn't learn in health class.