Celebrate the life and legacy of the international civil rights activist with these thought-provoking Nelson Mandela quotes.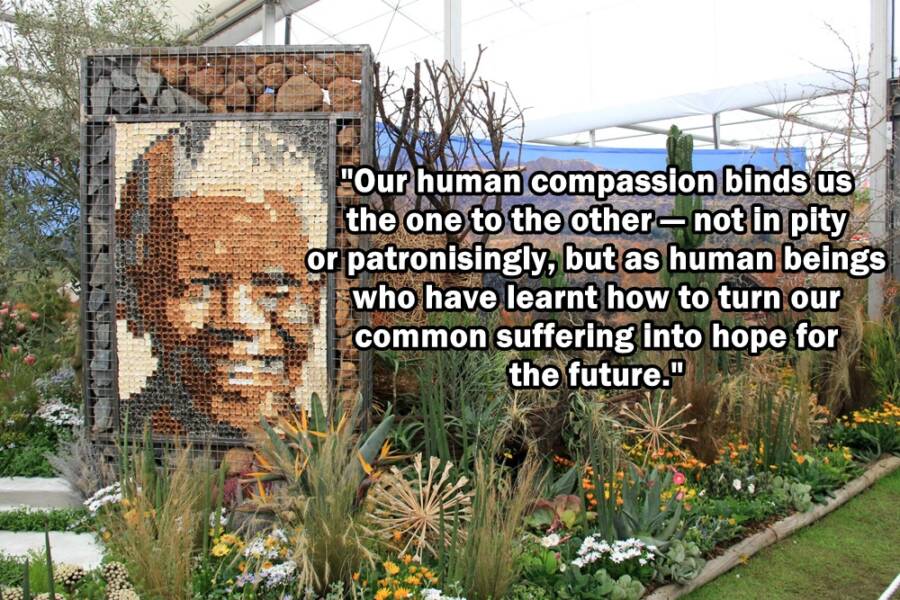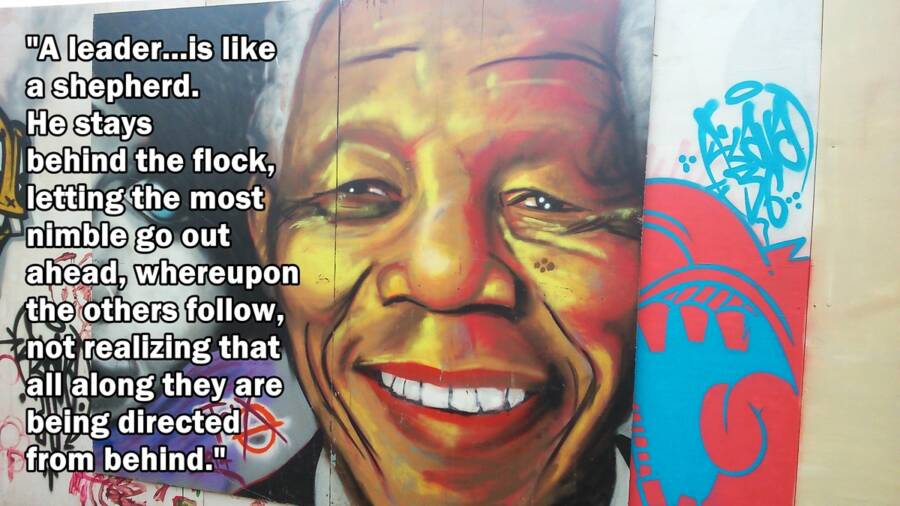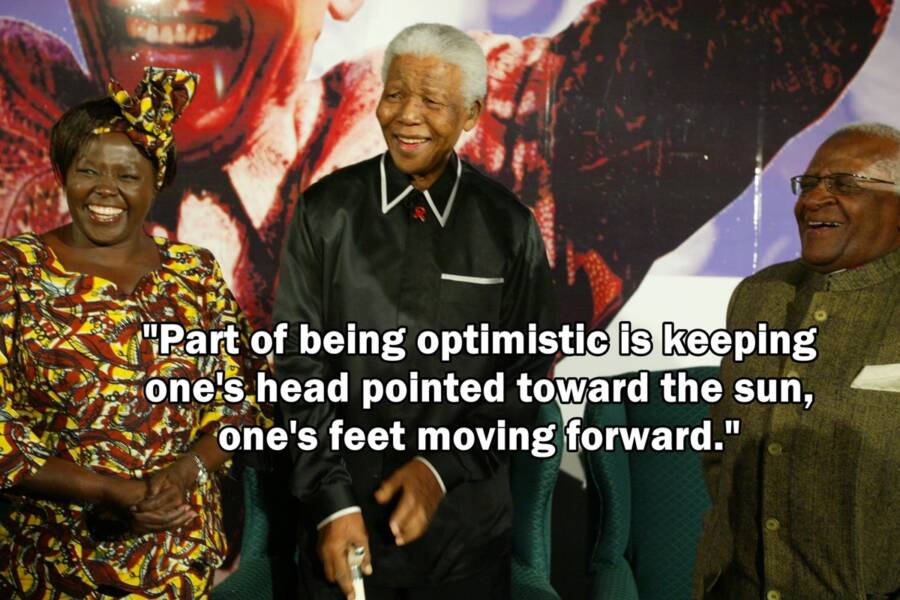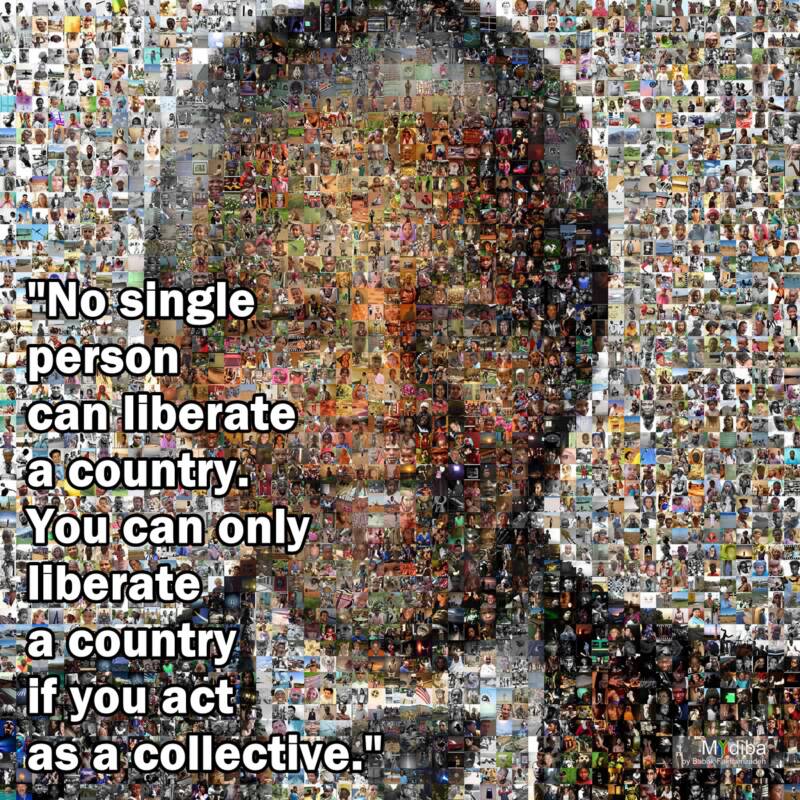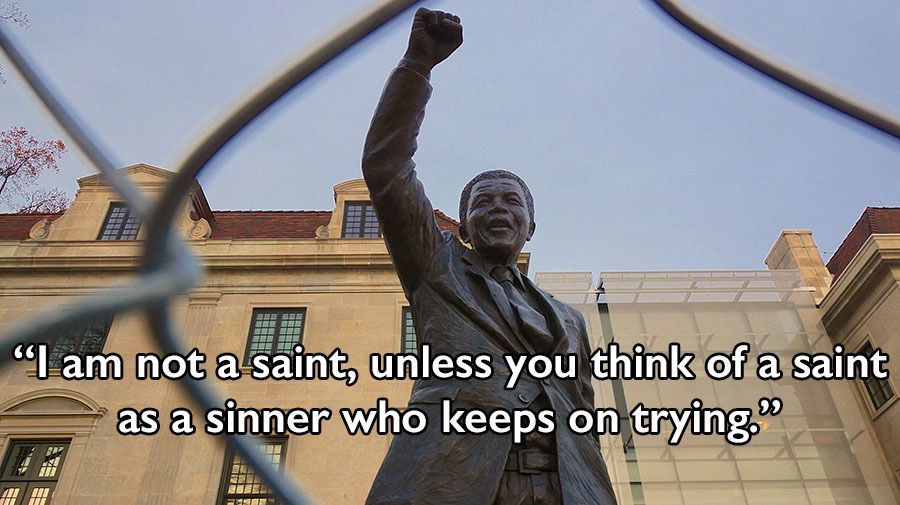 Nelson Mandela Foundation
Nelson Mandela Foundation
Allan Tannenbaum/The LIFE Images Collection via Getty Images/Getty Images
Lionel Shapiro/Nelson Mandela Foundation
Nelson Mandela Foundation
Matthew Willman/Nelson Mandela Foundation
Matthew Willman/Nelson Mandela Foundation
South African Tourism/Flickr
Matthew Willman/Nelson Mandela Foundation
Louise Gubb/Nelson Mandela Foundation
Louise Gubb/Nelson Mandela Foundation
Eric Miller/Nelson Mandela Foundation
South African Tourism/Flickr
Nelson Mandela Foundation
Nelson Mandela's lifetime of advocating for equality for South Africa's Black citizens against an apartheid regime, which led to his imprisonment for 27 years, cemented him as one of the most important civil rights leaders of the 21st century.
Three years after his release in 1990, he was awarded the prestigious Nobel Peace Prize. The next year, he was elected as the president of South Africa — the country's first Black head of state and the first elected in a truly democratic election.
Mandela preached the gospel of human rights, mesmerizing the world with his captivating oratory skills each time he spoke. We've compiled some of the most compelling Nelson Mandela quotes into the gallery above, many of which still ring true today.
Nelson Mandela's Fight Against Apartheid
Born and raised in Qunu, South Africa, Nelson Mandela was born as Rolihlahla Mandela, the son to the principal counselor to the Acting King of the Thembu people. He was later given the name "Nelson" by his primary teacher following the colonial custom of giving students Christian names.
Later, Mandela went on to study law and became one of the first Black lawyers in South Africa.
His legal prowess came in handy when he got involved with the Black liberation movement in South Africa. At the time, Black South Africans were legally segregated and oppressed based on their race through the country's apartheid system.
Nelson Mandela was elected as the leader of the youth wing of the African National Congress (ANC) liberation movement in the early 1950s. Mandela sought to dismantle the apartheid system through peaceful means of protest but that changed after the white-ruled government prohibited the ANC and enacted state-sanctioned violence against nonviolent protesters.
Inspired by armed resistances in Algeria and Cuba, Mandela led a guerrilla resistance against the government. For this, he was arrested and sentenced to life imprisonment in 1962. He spent 27 years behind bars along with other liberation leaders from the ANC at the infamous prison island of Robben Island.
Mandela's imprisonment became a symbol of racial injustice, sparking criticism and condemnation from nations worldwide. He was finally released from prison on Feb. 11, 1990, with the support of South African President Frederik Willem de Klerk.
Mandela Led South Africa Into A New Era
In 1993, three years after his release from prison, Nelson Mandela was awarded the Nobel Peace Prize for his lifelong commitment to bringing down South Africa's racist apartheid system.
As a show of good faith, Mandela shared his prize with Willem de Klerk who he worked with to implement a peaceful transition to majority rule in government for Black South Africans.
The next year Nelson Mandela was elected as South Africa's president. It was a historic occasion, as he was the country's first Black head of state in its 40-year history as an independent nation. He was also the first president that the country elected in a truly democratic election.
During his 1994 inauguration speech, Nelson Mandela masterfully acknowledged the suffering and violence brought on by the country's horrific apartheid system while also putting forth the significance of hope for a new era:
"We have triumphed in the effort to implant hope in the breasts of the millions of our people. We enter into a covenant that we shall build the society in which all South Africans, both Black and white, will be able to walk tall, without any fear in their hearts, assured of their inalienable right to human dignity — a rainbow nation at peace with itself and the world."
It remains one of his most famous speeches during his lifetime, and the source of some of the most moving Nelson Mandela quotes. He continued to advocate for peace, equality, and prosperity for his people long after his presidency until he passed away in December 2013. His death was mourned by people across the globe.
A Moving Speaker Of Equality
As an international leader of human rights who spoke on injustices in places all around the world, Nelson Mandela became famous for his moving speeches. He spoke not only on issues of racial discrimination, but also on freedom, human rights, and poverty.
"Through his fierce dignity and unbending will to sacrifice his own freedom for the freedom of others, Madiba transformed South Africa and moved all of us. His journey from a prisoner to a president embodied the promise that human beings and countries can change for the better," said former U.S. President Barack Obama following Mandela's death.
But one of his most powerful orations, which contains some of the most powerful Nelson Mandela quotes, was ironically never delivered by Mandela himself. At the time of the ANC Conference on Sept. 21, 1953, Mandela, as president of the ANC, had been served a ban order which prevented him from public speaking. His speech was read on his behalf.
Though Mandela was unable to deliver the speech in person, the words he wrote on the paper were powerful, embodying not only the urgency of his mission to fight oppressing forces but also the righteousness of such a pursuit for equality:
"You can see that 'there is no easy walk to freedom anywhere, and many of us will have to pass through the valley of the shadow of death again and again before we reach the mountain tops of our desires.' Dangers and difficulties have not deterred us in the past, they will not frighten us now. But we must be prepared for them like men who mean business, who do not waste energy in vain talk and idle action. The way of preparation for action lies in our rooting out all impurity and indiscipline from our organization and making it the bright arid shining instrument that will cleave its way to Africa's freedom."
His words and writings, which he shared while advocating for the liberation of Black South Africans and beyond, continue to ring true in the hearts of generations to come.
If you enjoyed these Nelson Mandela quotes, check out these inspirational quotes and other interesting quotes that will change how you view the world.