Photographer Larry Racioppo is a people person.
"I interact with people, I photograph them head on. As much as I can, I bring them back photos when I know I'm going to see them again," he told ATI over the phone.
Racioppo began photographing Halloween revelers around his native New York in 1974. He started in Park Slope, just a few blocks from where he grew up.
"I would walk out of my house around 3, when kids would come home from school and photograph with just a small hand held camera, no flash."
For the next four years, he photographed South Brooklyn on Halloween. He realized he had amassed a compelling portrait of the neighborhood so he pitched the photos to a small gallery. The gallery took on the show, and eventually Scribner got in touch about making a book out of his photos. Eventually, the New York Public Library digitized the photos as a record of the neighborhood. He's been photographing Halloween every year since.
Racioppo found inspiration for the project in memories of how much he enjoyed trick or treating during his own childhood. "Kids used to go out and throw eggs and fight with shaving cream," he said. "It's a great holiday."
Though he's never had trouble finding subjects, he found that children were easier to work with when he was first finding his way as a photographer.
"Children are more open. When I first started photography I didn't know how to approach people yet, so it was always easier to deal with kids. Kids are more curious, more fun. They would see me on the block with my camera and they would call me the picture man," he explained. "Most people are flattered that you're paying any attention to them at all what-so-ever. There's always someone who says no, but there's so much to photograph you can't get hung up on one person."
Racioppo recalls Brooklyn in the seventies as a much more free-spirited neighborhood. Often, he wouldn't even encounter any parents accompanying their children trick-or-treating.
"Things were different in the seventies. People are more uptight now. Back then in Brooklyn as a kid you just ran around. I used to take the subway from Brooklyn to Yankees Stadium when I was ten-years-old. Now you would not let a ten-year-old kid take the subway alone," he said.
These days, Racioppo photographs Halloween celebrations at bars and parties around Rockaway, Queens, where he lives now.
"New York is so fertile and I think Brooklyn in particular is really amazing. There's so many interesting people and funky places," he said. "New York is about change. Nothing stays the same.
If you're not okay with change, New York is not the place for you."
Most of his work, which includes a series of abandoned movie theaters and kids playing basketball in Bushwick, spotlights the working class people of the city. Racioppo's photos of kids in their costumes, caught up in the Halloween spirit, is his love letter to that New York. Here is a collection of those photos from the seventies: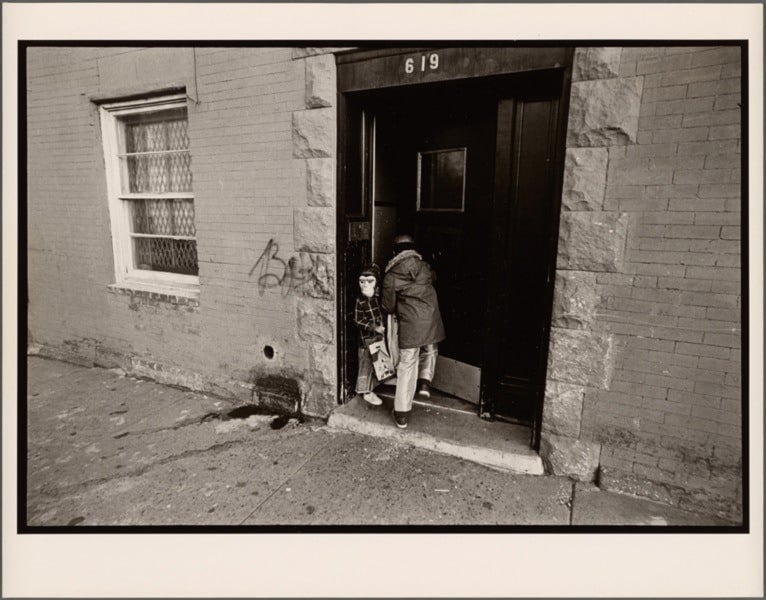 ---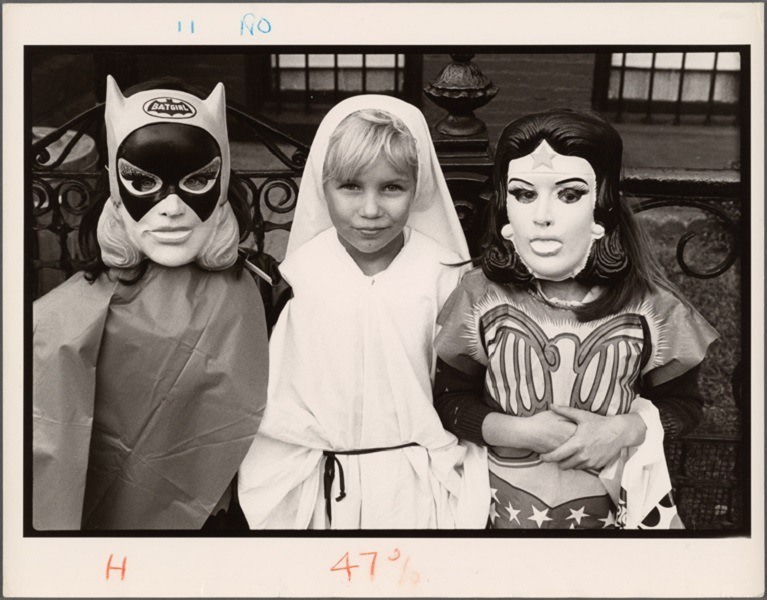 ---
---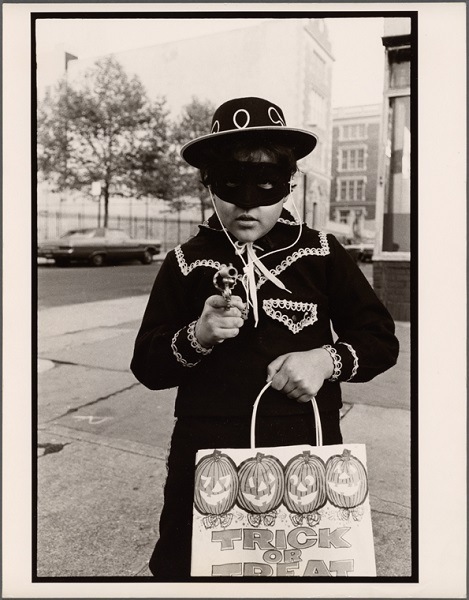 ---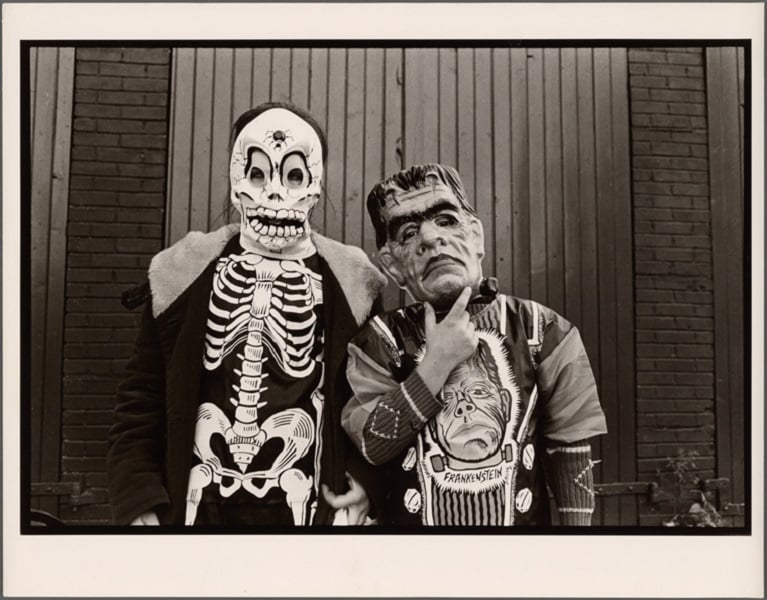 ---
---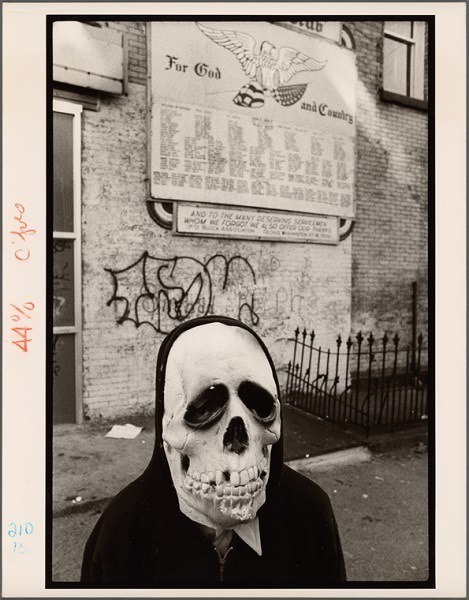 ---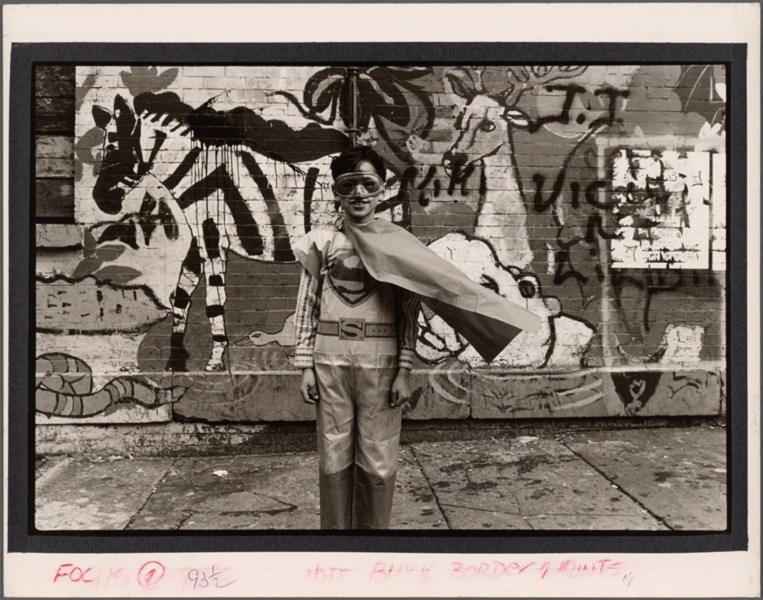 ---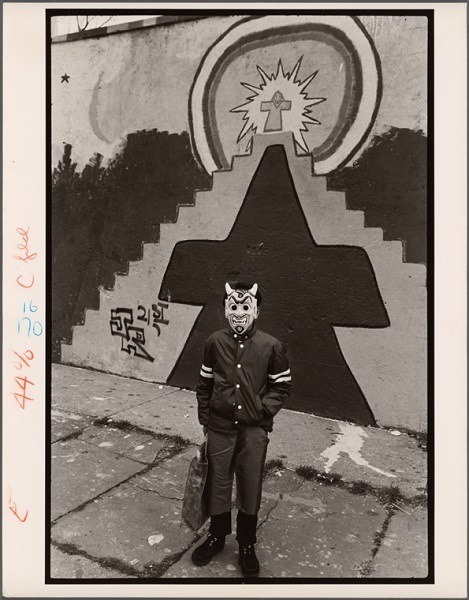 ---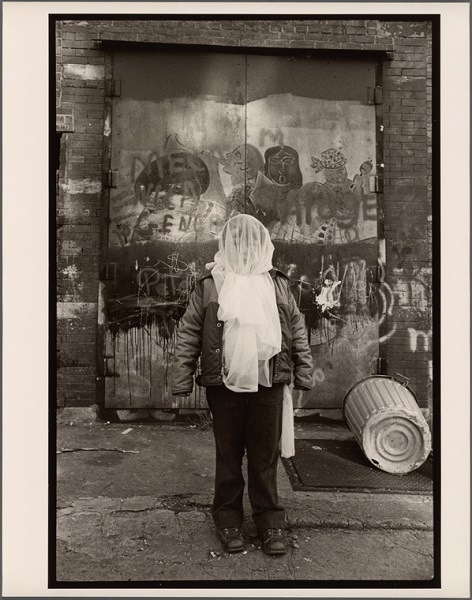 ---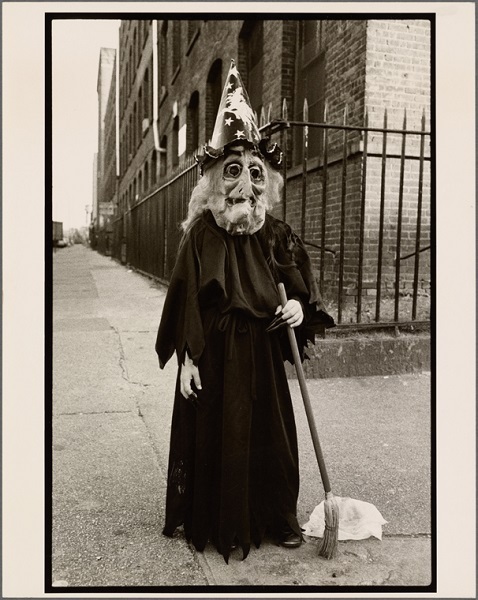 ---
---
Next, have a look at some terrifying photos of the New York subway in the 1980s.a>. Then, check more photos of 1970s' New York.