Most people skip over the Philippines when they think about stunning Asian landscapes. The Philippine Rice Terraces remind us why that thinking is wrong.
For at least two millennia, the Ifugao people have sculpted the sides of mountains into usable farmland. Located in the heart of the Cordillera mountain range in the northern Philippines, these rice terraces rise like wide, monumental staircases. The United Nations Educational, Scientific and Cultural Organization (UNESCO) added these feats of ancient engineering to its list of World Heritage Sites in 1995. According to UNESCO, the Philippine rice terraces "create a landscape of great beauty that expresses the harmony between humankind and the environment."
The terraces, however, also epitomize the story of how modern tensions are putting a strain on that "harmony" worldwide. Yes, natural disasters and the perennial typhoons that lash the Philippines threaten the preservation of the Cordillera rice terraces. But the biggest pressure they face is a shift in human society.
As the UNESCO advisory body has written, "the terraced landscape is highly vulnerable because the social equilibrium that existed in the rice terraces for the past two millennia has become profoundly threatened by technological and evolutionary changes."
Young Ifugao are migrating to the cities where they can find higher-paying, less backbreaking work. At the same, the once-remote region is becoming more interconnected through large investments in infrastructure. In the next two years, the Philippine government plans to spend around $25 million in road construction and improvement in the Cordillera region.
One goal for the road project is to attract more tourists to the area and thereby bring more money to the regional economy. In 2013, according to Philippine government statistics, 1.1 million people visited the rice terraces.
In the future, the government hopes to attract 10 million tourists annually. It is unclear whether this aspiration is misguided since the arrival of foreign tourists can dramatically change the nature of a place. But Philippine officials are hoping tourism will also provide livelihoods to those Ifugao who otherwise might leave the boondocks for the cities.
Filipinos call the Cordillera rice terraces the Eighth Wonder of the World. UNESCO calls them "the priceless contribution of Philippine ancestors to humanity." As shown in the expansive gallery below, this region of the Philippines has some of the most beautiful vistas on earth. This piece of humanity's common heritage deserves to be preserved for generations to come.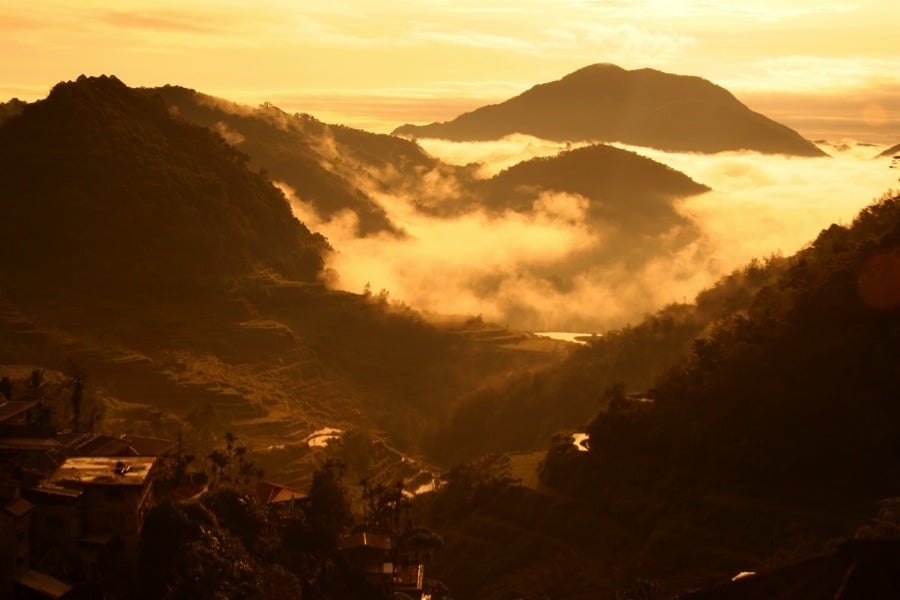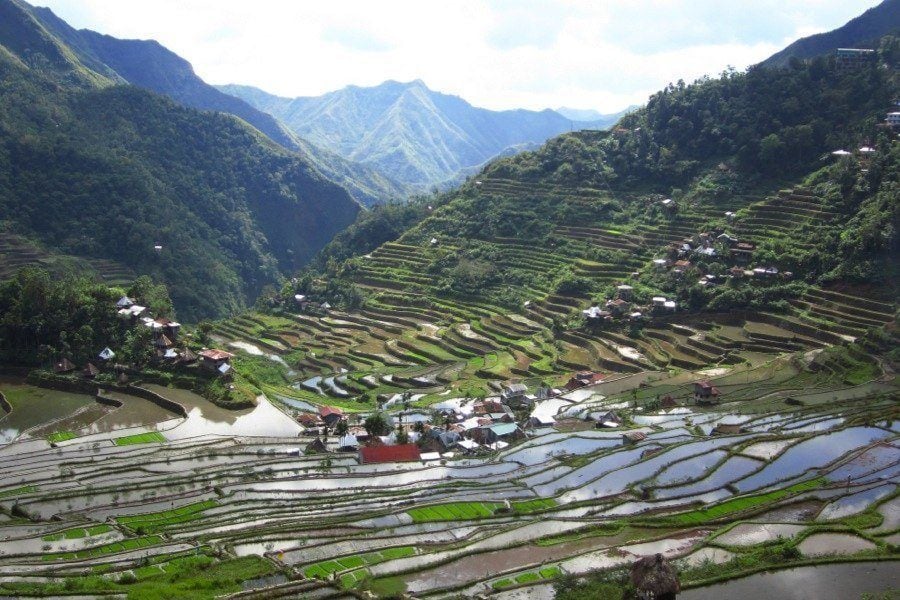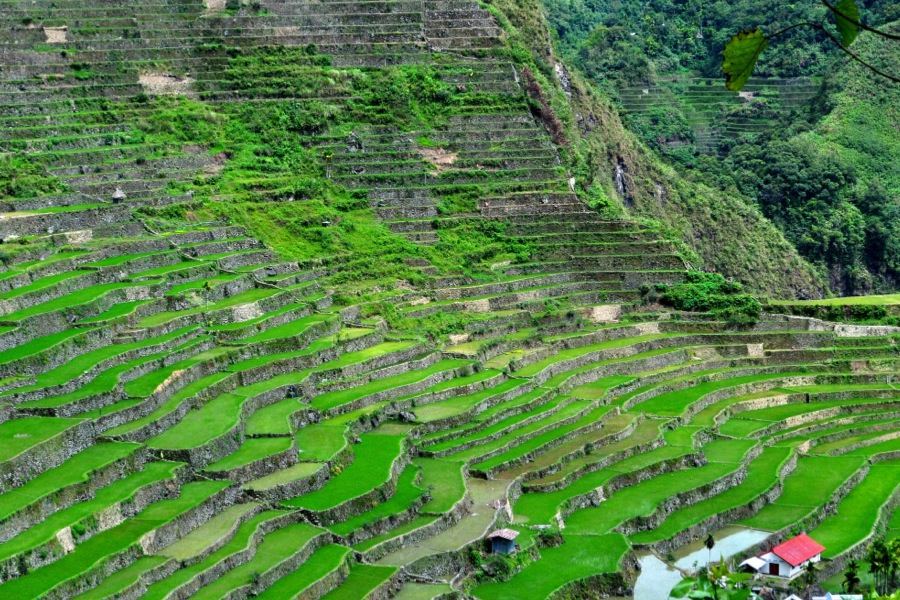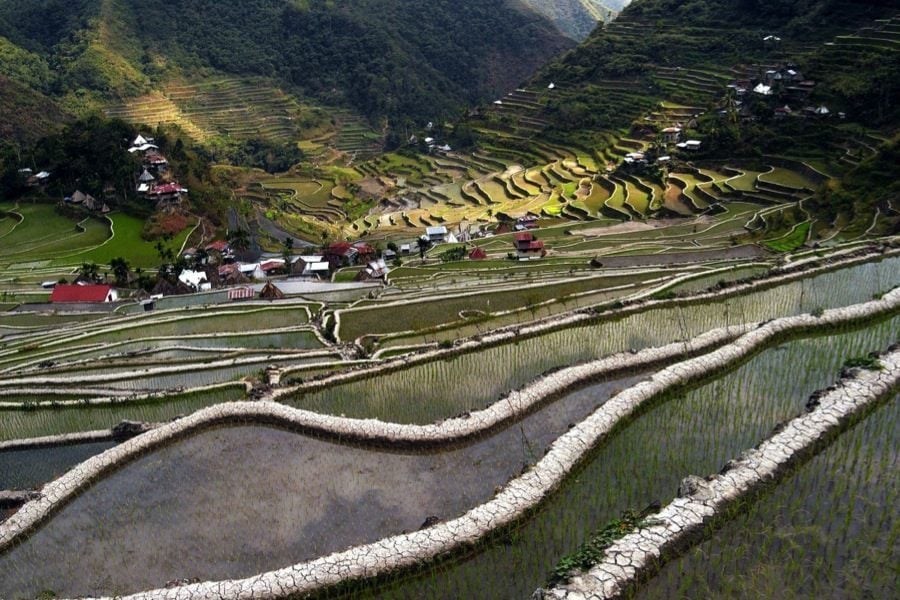 The photos in this gallery are from Flickr users Jon Rawlinson, Ken Marshall, Madeleine Holland, Momo, Jon Díez Supat, Dylan Walters, Stefan Munder, Beyond Neon, amanderson2, Justine Vidamo, Slava Myronov, and Shubert Ciencia. The images are used here under a Creative Commons 2.0 generic license and have been cropped for size.