With photochrom, black-and-white photos of the late 1800s and early 1900s were finally brought to life in full color.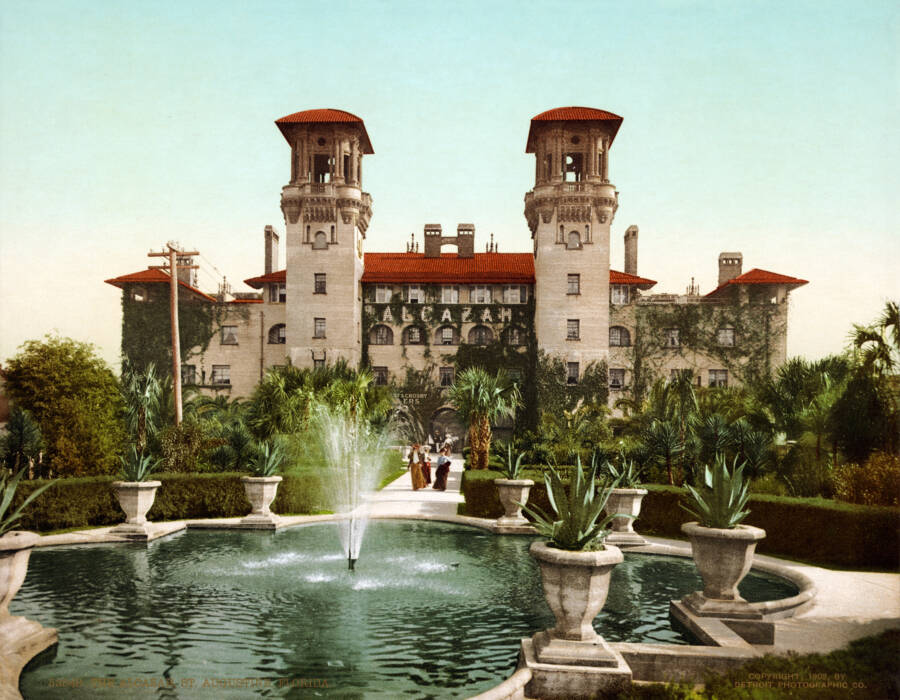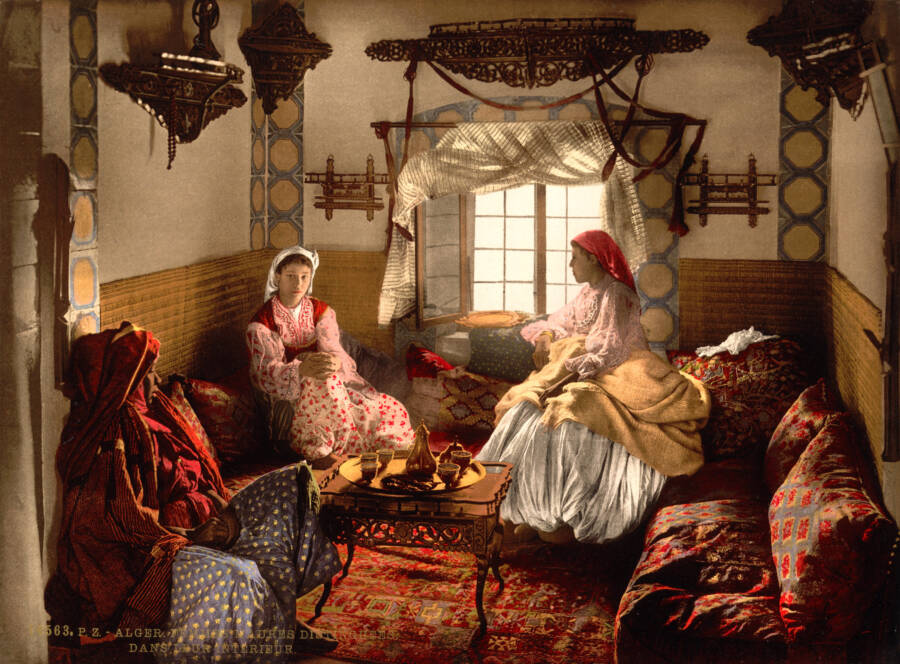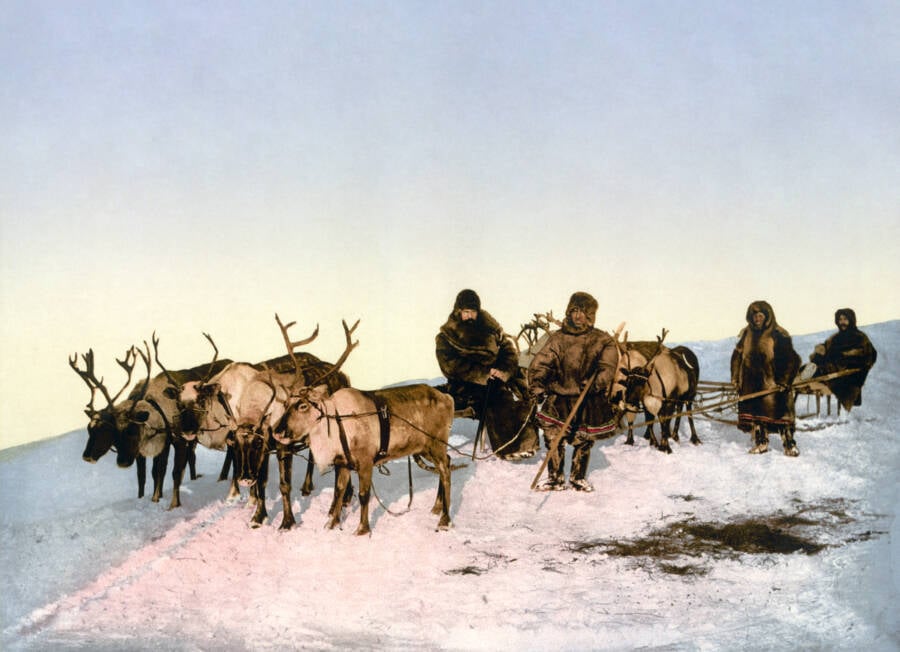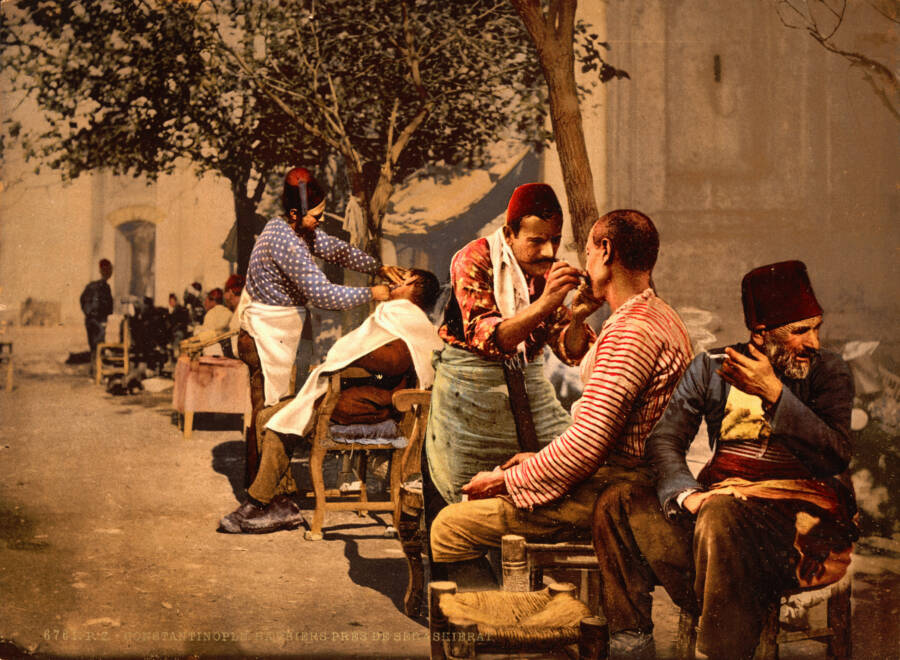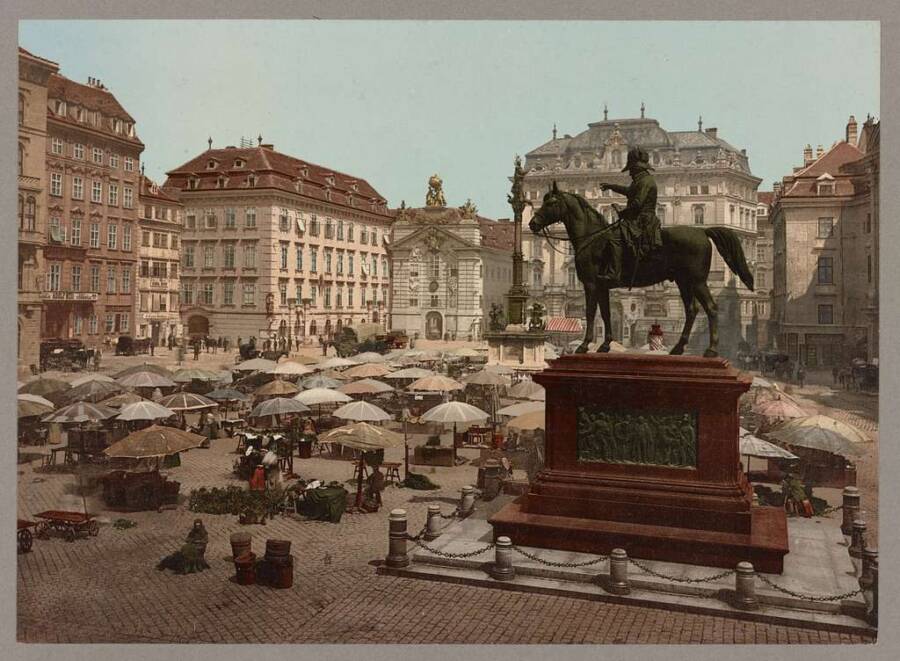 Library of Congress/flickr
Photo12/Universal Images Group via Getty Images
Universal History Archive/Universal Images Group via Getty Images
Library of Congress/Flickr
Universal History Archive/Universal Images Group via Getty Images
Photo12/Universal Images Group via Getty Images
Universal History Archive/Universal Images Group via Getty Images
Photo 12/ Universal Images Group via Getty Images
Library of Congress/Flickr
Library of Congress/Flickr
Photo12/Universal Images Group via Getty Images
Galerie Bilderwelt/Getty Images
Library of Congress/Flickr
Photo colorization is a popular trend these days, but photochrom images are the real historic deal.
Defined as ink-based images produced through "the direct photographic transfer of an original negative onto litho and chromographic printing plates," photochrom prints became quite popular in the late 1800s and early 1900s.
Although the process used to transform these prints involved a lot of tedious steps — such as adding a layer of color by hand — it was well worth the effort at the time. And these vintage snapshots are just as striking today.
Photochrom images' ultra-saturated colors evoke a fairy tale aesthetic, like something out of a dream. Before true color photography became mainstream, this is what brought scenes to life — including some of the first views of the world in color.
Development Of The Photochrom Process
These images may look like color photographs to the untrained eye. And while it took some time for these first photo colorizers to perfect their craft, photochroms were pretty convincing at the time. If they hadn't been, the process likely would have died out even more quickly than it did.
Hans Jakob Schmid, an employee of the Swiss firm Orell Füssli, invented the photochrom process (also known as the Aäc process) in the 1880s. The process was later licensed to the Photochrom Company of London and the Detroit Photographic Company (later the Detroit Publishing Company) in the United States.
To create photochroms, developers coated lithographic limestone tablets with light-sensitive substances. Then they pressed a reversed negative against it and exposed it to sunlight.
The chemical hardened on different areas of the coating according to the amount of light to which each area had been exposed. This left the image imprinted on the lithographic stone. Each color tint in the final photo required a separate stone. Developers used a minimum of six stones, but more often as many as 15 — to bring out a wide range of hues.
Details were sometimes filled in by hand. When viewed under a magnifying glass, you can see the small dots that comprise the larger blocks of pigment.
The Popularity Of Photochrom Images
Photochrom pictures may not have become as popular or as widespread as they did if not for two important factors. First was the public's genuine thirst to see the colorful world reflected in photographs, without being reduced to black, white, and gray. Secondly, the process's founding coincided with the 1898 passage of the Private Mailing Card Act.
The Act allowed for privately produced postcards to go through the mail system for just one cent. The demand for color photography at a time when it was still very rare, coupled with this new format of mail had people enthralled.
However, not all photochroms were postcards. Vendors sold them as tourist memorabilia, and many armchair travelers, teachers, and others chose to preserve their photochroms in albums rather than send them away as correspondence.
The photochrom process was completely different from the first commercially successful venture into true color photography, the autochromes.
The Detroit Publishing Company had rights to print photochrom postcards in the United States, and with those rights they turned more than 7 million black-and-white photographs into colored prints. A common characteristic of photochrom prints is a caption printed in gold along one edge.
Cityscapes and landscapes were some of the most popular subjects, as were images of people in native dress.
It's important to keep in mind that original negative could have been taken many years prior to the image being colored as a photochrom (the first-ever photograph was taken by a Frenchman in the 1820s).
From here, collectors purchased and kept images made with the photochrom process either in albums or put them on display.
How Color Photography Emerged
Prior to the 1890s, practical color photography was a pipe dream. It was the domain of a select few who were capable of preparing their own equipment and devoting huge chunks of time to the pursuit.
Even then, each of these few experimenters played off of each other's theories. They took ideas that worked and tweaked them to work better. Processes were broken down and rebuilt over and over again.
There is no one inventor of color photography. It is the cumulative efforts of individuals that eventually led to this technology as we know it.
That said, some processes and inventors stand out.
Scottish physicist James Clerk Maxwell was the pioneer of the three-color method in the 1850s. Using a foundation of red, green, and blue filters, the method explored whether three separate exposures of an image could create a color photograph. After all the exposures were developed, one could project the negatives through lanterns with the same colored filters.
So Thomas Sutton actually made the first color photograph using this foundation in 1861. He displayed it at the Royal Institute in London. Although the image itself was relatively simple — just a bow made from a tartan ribbon — it has been widely credited as the foundation for all color processes we know and use today.
Sutton went on to invent the first single-lens reflex camera, as well as a panoramic camera that used a wide-angle lens. Meanwhile, Maxwell's other theories on electromagnetism, thermodynamics, and color theory are still widely regarded in the history of science.
As for the photochrom, it's clear that this invention was yet another crucial step toward mainstream color photography. Without this innovative process, it's almost certain photo colorization as we know it today would not exist.
---
Next, check out these amazing old photos of New York before all the skyscrapers. Then look into the eyes of the first generation ever photographed, with these captivating portraits from the 1840s and 50s.