For 35 years, Don Cornelius and Soul Train brought Black music, dancing, fashion, and culture into living rooms across the country with the longest-running syndicated show in American television history.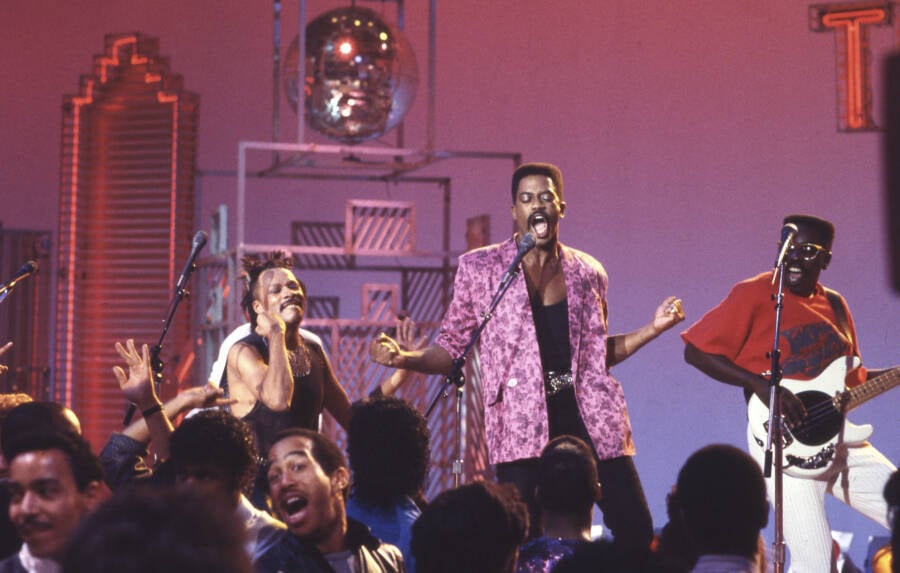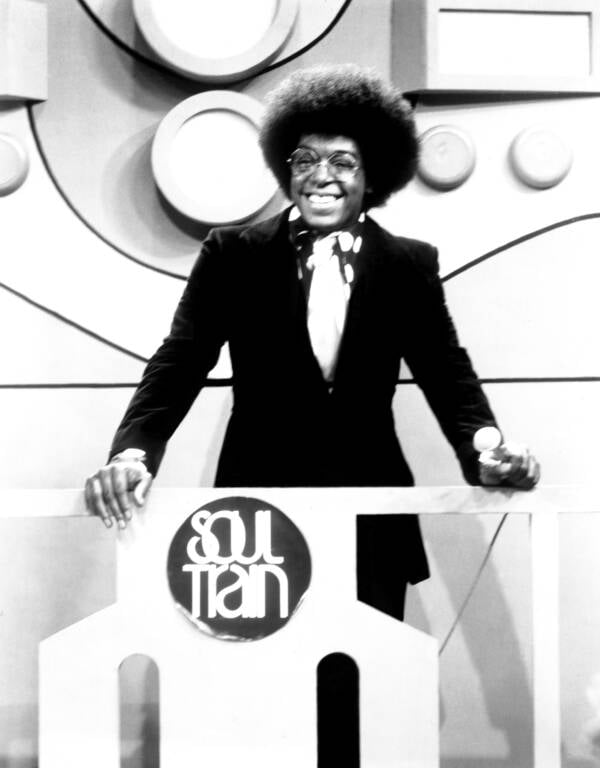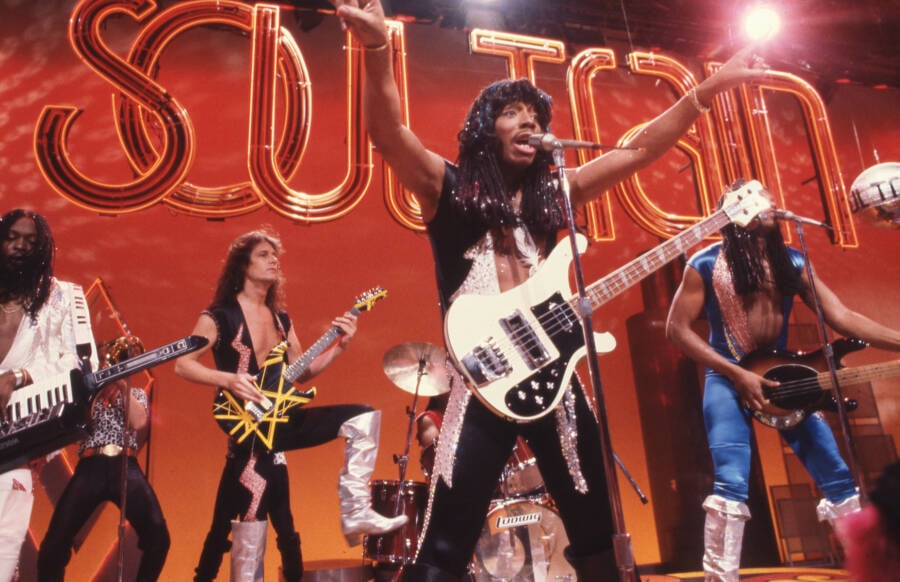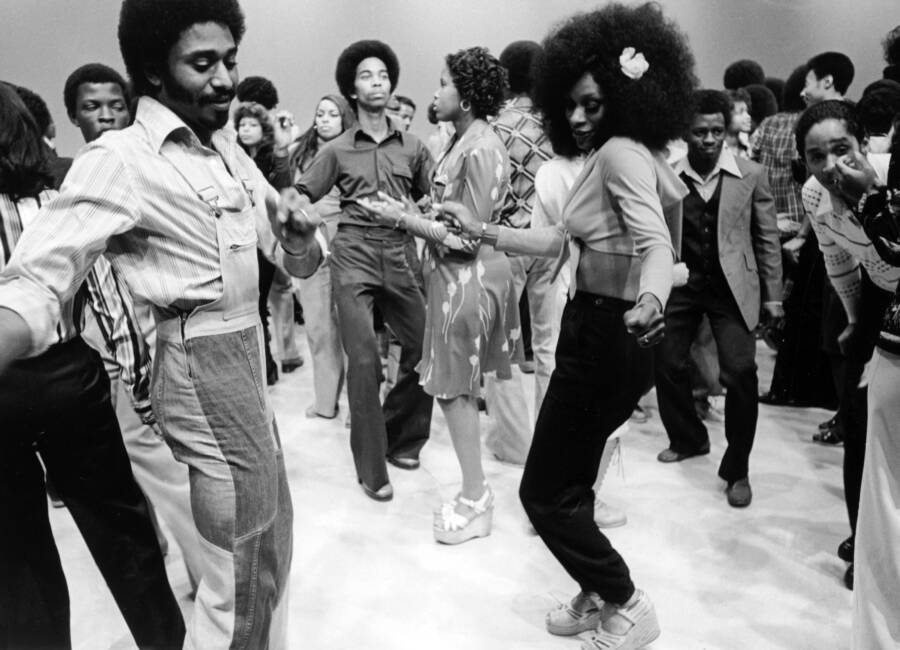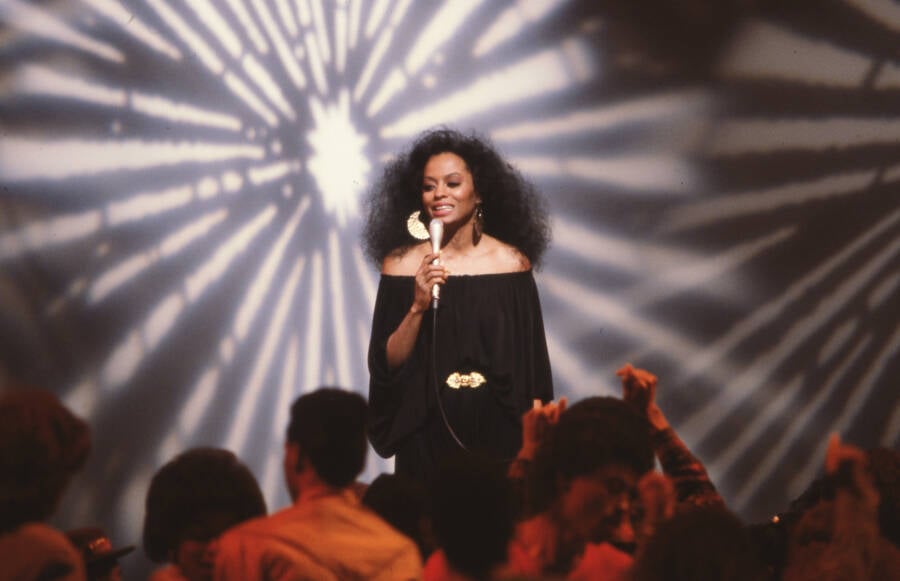 Michael Ochs Archives/Getty Images
Michael Ochs Archives/Getty Images
Michael Ochs Archives/Getty Images
Michael Ochs Archives/Getty Images
Michael Ochs Archives/Getty Images
Michael Ochs Archives/Getty Images
Michael Ochs Archives/Getty Images
Soul Train was initially created as a local showcase for the musical talents and dancers of Chicago. When it expanded into broadcast syndication in 1971, however, it beamed into homes across the United States — at a time when only one other commercial show made by Black people for Black people was airing on TV.
The pioneering program would become the longest-running nationally syndicated program in American TV history. Soul Train gave then-unknown musical acts and dancers a national platform they never had before, as fresh talents and fashion trends started reflecting the experiences of Black Americans at an unprecedented scale.
Soul Train discovered talents like Rosie Perez and Jeffrey Daniel who would star in Oscar-nominated films and teach Michael Jackson how to moonwalk. It allowed Black America to see itself onscreen in celebration of its culture — and provide a sense of ownership and authorship in how they were depicted.
The History Of Soul Train
Born on Sept. 27, 1936, in Chicago, Illinois, Don Cornelius served in the U.S. Marine Corps before taking a broadcasting course and becoming a radio station DJ. He transitioned to television in 1967 by appearing on WCIU-TV's A Black's View of the News — before channeling all of his energy into curating local Black talent.
Cornelius began by hosting "The Soul Train" at Chicago high schools. It saw people of all creeds and colors sing and dance together. A news anchor himself, Cornelius was frustrated at over-reported Black crime and underreported police brutality — and hoped to change how Black Americans were represented onscreen.
WCIU-TV was wise enough to note the traveling caravan's increasing popularity and decided to put it on TV. There was certainly a market for it, as the only other show on TV made by Black creators for Black viewers was Soul! Airing in black and white, Soul Train premiered on Aug. 17, 1970, as a weekday variety program.
The show's premise was nothing new. Cornelius himself pitched Soul Train as the "American Bandstand of color." The fact that Black citizens were being represented onscreen as something other than comic relief, pimps, or criminals getting arrested on the news, however, was revolutionary.
"Watching my babysitter get the opportunity to go on Soul Train was like a dream come true for her because Soul Train was the biggest thing then for the Black community," recalled rapper Common. "It gave ordinary, everyday people an opportunity to express themselves. It showed us that we, too, have a place on TV."
Cornelius had become one of the first Black Americans to create, own, and produce his own TV show. Lines of aspiring youths eager for a chance circled the network building. Soul Train turned into a national show filmed in Los Angeles by 1971 — and premiered on Oct. 2.
Soul Train Dancers And Soul Train Fashion
Soul Train became unmissable appointment viewing and a weekly party for millions every Saturday. Each episode featured the talented "Soul Train Dancers" peppering the dance floor — and deciphering the identity of that week's musical guest from the jumbled up letters on the "Soul Train Scramble Board."
"All of the sudden on TV, I saw young Black kids around my age, doing what I loved to do best — dancing and looking good while doing it," said Soul Train Dancer Jeffrey Daniel. "Up until then when we were seen on TV we were either being chased by police, or selling drugs, or engaged in some floozy type of comedy.
"From that moment on, it was my lifetime ambition to be on that program."
Daniel was cast as a fan-favorite dancer and became a regular on the "Soul Train Line" which saw dancers stand opposite another in two lines and each get a moment to shine by dancing in the middle. While the taxing schedule required dancers to film a month's worth of episodes in two days, Daniel came prepared:
"When I'm looking back at the tapings, what really stands out to me are the colors. I miss those knit pants and the tweed shirts and those crazy patterns printed on them. I miss the striped socks and platform shoes. The clothes were so comfortable, colorful, and expressive. The fashion really shows the era."
Superstars soon clamored to be on the show. Aretha Franklin appeared at the height of her career. Stevie Wonder risked improvising a new song on stage while The Jackson 5 were practically regulars. From Al Green performing with a broken arm to David Bowie and Elton John, Soul Train took the nation by storm.
The show practically served as an audition tape for fellow Soul Train Dancer Rosie Perez, who would later be cast in Spike Lee's Do The Right Thing and become a household name. Daniel himself, meanwhile, pioneered the backslide dance move — which Soul Train fan Michael Jackson turned into the moonwalk after having Daniel teach him.
"Soul Train was so personal to me — it started my whole career," said Daniel. "But more importantly, it was something that reflected young Black America."
---
After looking at 29 Soul Train photos, take a look at 44 classic photos of '90s hip-hop culture. Next, read about America's seven Black billionaires.