From 1985 until the mid-2000s, Blockbuster was the place to be on a Friday night — but the age of mail-order DVDs and streaming services quickly forced the company to declare bankruptcy and close almost all of its stores by 2014.
Throughout the 1990s and early 2000s, there were three options for watching a movie: catch it in theaters, buy it on VHS, or rent it. There were no streaming services, so if you wanted to see a specific movie, you had to go to a physical store, hope they had a copy, and then return it on time to avoid late fees.
There were a variety of video rental stores, but one in particular became an icon of the era: Blockbuster.
For many, Blockbuster wasn't just a video rental store — it was an important part of their youth. It was the place to be on a Friday night, whether they were looking for a certain movie or browsing for a video game to play on a budget.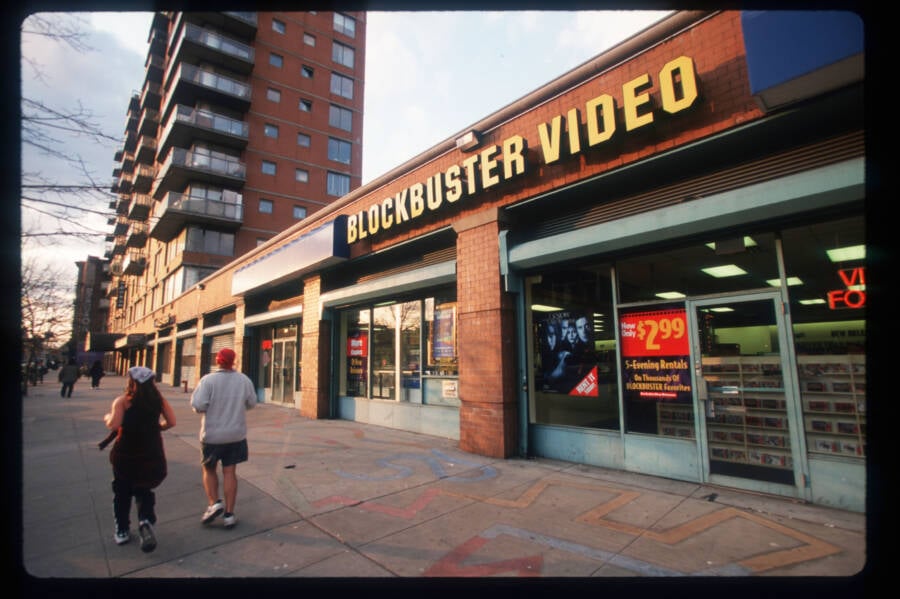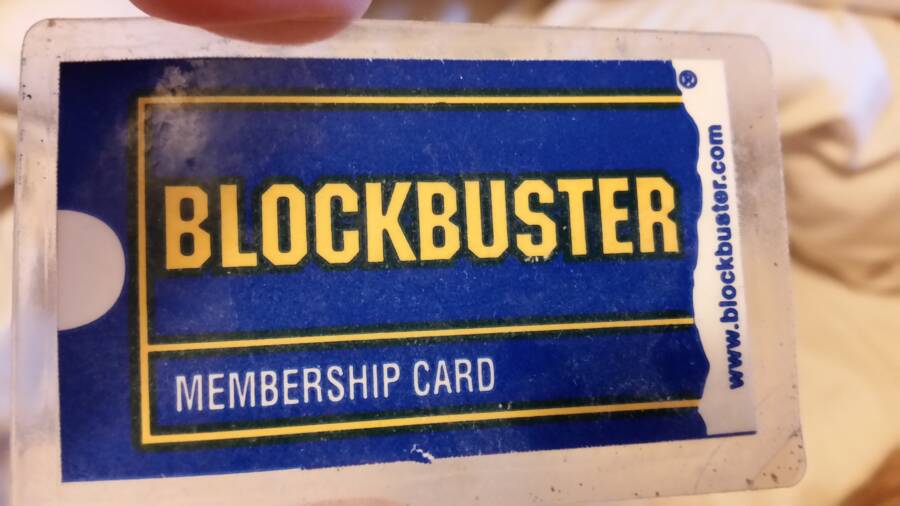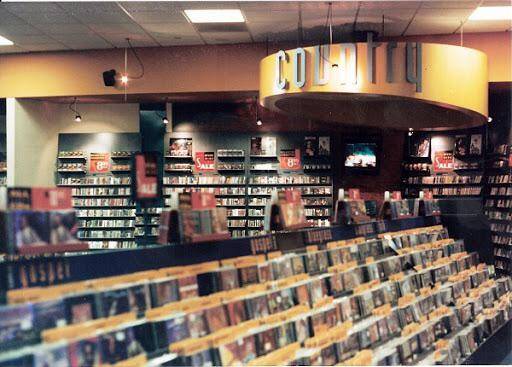 Jonathan Elderfield/Liaison via Getty Images
For two decades, Blockbuster reigned supreme as a media giant, but when competition arose in the form of Redbox, Amazon, and Netflix, the company couldn't keep up.
Above, look through 23 vintage Blockbuster photos that will make you nostalgic for Friday nights in the '90s. And below, learn about the dramatic rise and fall of the video rental store that defined an era.
The Rise Of Blockbuster
Blockbuster wasn't the first store to offer VHS rentals, but it immediately set itself apart from the competition on one key front: the sheer number of choices.
The first Blockbuster opened in Dallas, Texas in 1985, per HISTORY. It was the brainchild of David Cook, a former computer software developer who decided to open his own video rental store utilizing a computerized check-out process to manage a library of a whopping 8,000 titles.
That doesn't sound like much compared to what's available on modern platforms, but other stores of the time could only offer a few hundred options — so Blockbuster immediately turned heads.
Cook's initial store was so successful that within a year he'd opened three more. Then, according to Quartz, Cook sold Blockbuster to three investors for $18.5 million in 1987.
The new management rapidly expanded the company, buying up other local video stores, rebranding them, and opening hundreds of additional locations. By 1988, Blockbuster had more than 400 stores across the U.S.
It seemed like there was no stopping the innovative company. Blockbuster launched its 1,000th store in the early '90s and acquired several other large retailers along the way, including the U.S. chains Major Video and Erol's Video and the British store Ritz.
In 1994, Blockbuster scored another major win when Viacom bought the company for a staggering $8.4 billion. Five years later, Viacom took Blockbuster public.
But by 1997, Blockbuster's fate was sealed — it just didn't know it yet.
Inside The Rapid Fall Of Blockbuster Video
In August 1997, Reed Hastings founded Netflix. Part of his desire to start his own video rental company was a $40 late fee that Blockbuster had charged him for returning a copy of Apollo 13 past its due date.
Late fees, it turned out, were a massive source of revenue for Blockbuster. In 2000 alone, the company made nearly $800 million in fines — roughly 16 percent of its total revenue, according to Business Insider.
Even in its early days, Netflix had two major advantages over Blockbuster: movies were delivered directly to customers' homes, and there were no late fees. Blockbuster had a chance to buy Netflix for $50 million in 2000 but decided against it. Today, Netflix is worth more than $100 billion.
Then, in 2002, Redbox entered the scene. Like Netflix, Redbox didn't charge late fees and offered a far more convenient solution to video rental, with its first fully-automated DVD kiosks appearing in 2004.
By that point, Blockbuster was reaching its peak. It boasted 9,000 locations around the world and had caught the attention of Carl Icahn, one of Wall Street's most successful investors. Icahn began to accumulate a massive stake in Blockbuster — but unfortunately, his views for the company clashed with those of then-CEO John Antioco. This feud was so great that in 2007, Antioco stepped down from his position.
This coincided with another major announcement, one that effectively struck a death blow to Blockbuster: Netflix launched its streaming platform.
Blockbuster tried to create its own streaming service, Blockbuster Online, but its profits had already been dropping for years as Redbox and Netflix saw exponential growth. Slowly but surely, Blockbuster was becoming a relic of a bygone age.
Even announcing plans to waive late fees in 2005 did nothing to soften the blow. Per the Associated Press, Blockbuster's "No Late Fees" campaign wasn't exactly what it seemed to be. Rather than allowing customers to return rentals whenever they wanted, the company instead converted the rental to a sale on its eighth day overdue — meaning customers were charged the full price of the film or game they'd rented.
All of these factors led to Blockbuster closing thousands of its stores toward the tail end of the early 2000s. In 2010, the company filed for bankruptcy protection as a result of its $1 billion in debt.
Dish Network purchased Blockbuster's assets at auction for $320 million in 2011 and started closing stores around the world. By 2019, there was only one Blockbuster remaining.
Located in Bend, Oregon, the independently-owned store has reached a surprising level of fame as "The Last Blockbuster" — and it's still open today. The location claims to have 4,000 accounts and signs up new customers daily, slowly chugging on as the last remnant of the once-mighty video rental store.
---
Looking for more nostalgia after seeing these vintage Blockbuster photos? Check out these vintage summer camp photos straight from your parents' photo albums. Or, see our collection of vintage Disneyland photos.