Once a tranquil getaway for Hollywood elite, 10050 Cielo Drive became infamous for the 1969 murders of Sharon Tate and four others.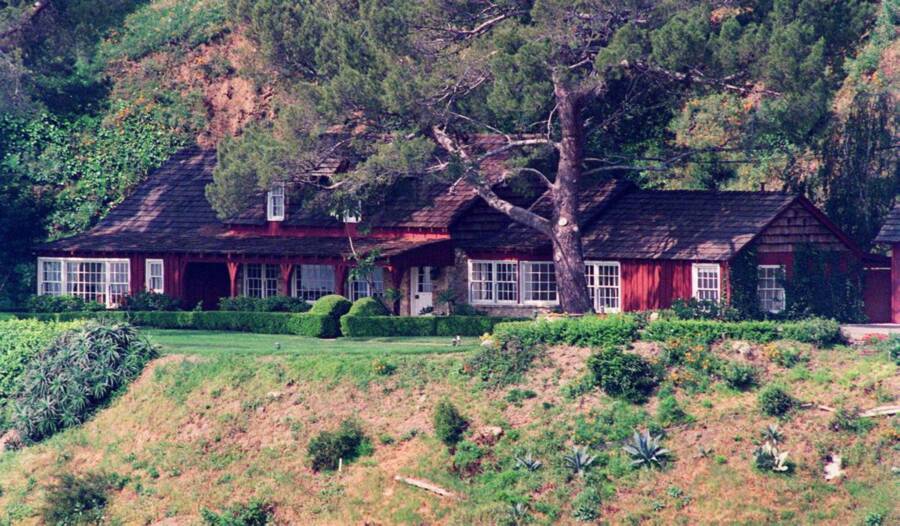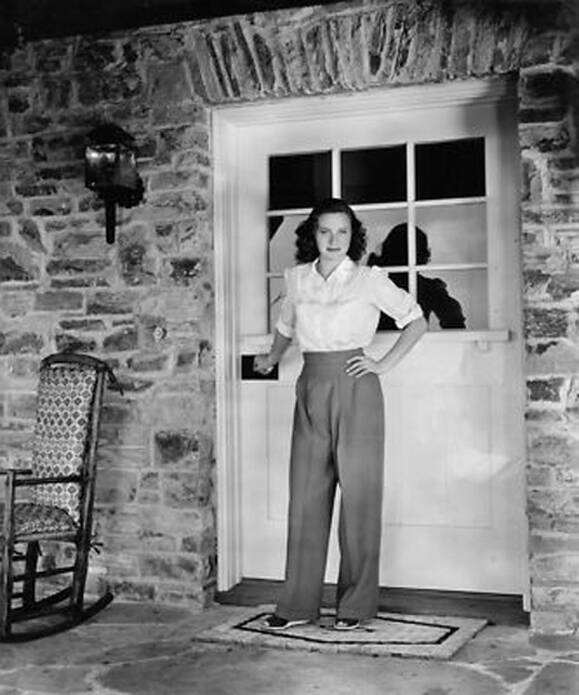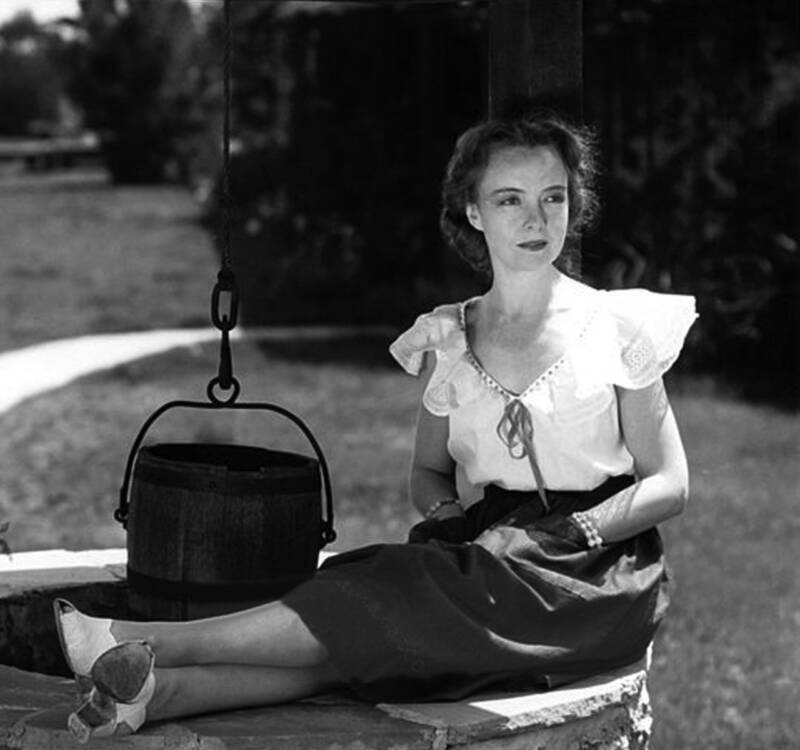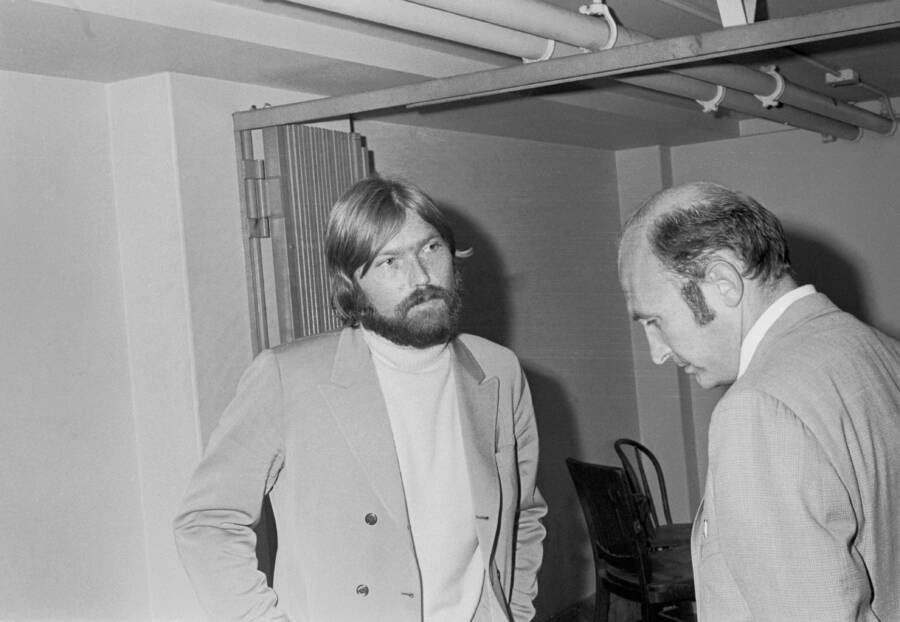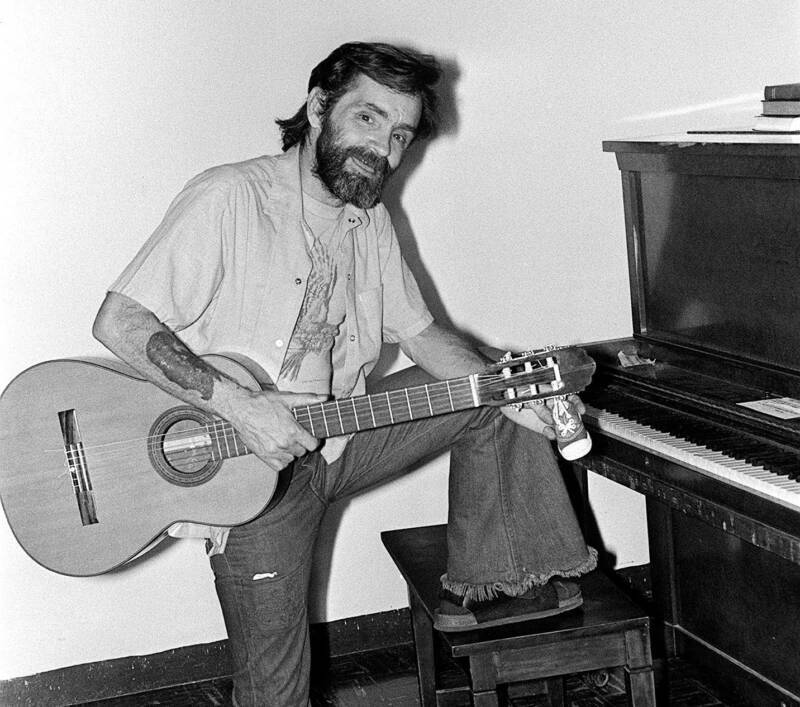 Albert Foster/Mirrorpix/Getty Images
Santi Visalli/Getty Images
Terry O'Neill/Iconic Images/Getty Images
Charles Manson Project / Tumblr
Julian Wasser/The LIFE Images Collection/Getty Images
Bettmann/Contributor/Getty Images
IllaZilla/Wikimedia Commons
The house was "surrounded by tall, thick pine trees and cherry blossoms, with rose-covered rail fences and a cool mountain pool grown over with flowers....It was a fairy-tale place, that house on the hill, a Never-Never Land far from the real world where nothing could go wrong." That was according to actress Candice Bergen, a one-time resident of 10050 Cielo Drive.
By August 9, 1969, not a shred of the fairy tale was left.
To most, simply hearing the address 10050 Cielo Drive won't mean much. But it's where the innocence of the 1960s counter-culture went to die — metaphorically speaking. It is the Los Angeles County home where the Manson family butchered Sharon Tate, along with her unborn son, and 4 others.
10050 Cielo Drive: The House On The Hill
Designed by renowned architect Robert Byrd and built by J.F. Wadkins in 1941, the idyllic cottage was set high above California's Beverly Hills Benedict Canyon.
French actress Michèle Morgan commissioned the 3,200 square foot home and 2,000 guest house, which sat on a 3.3-acre plot. Meant to evoke a European country cottage, the front yard featured a well; one publication called her bedroom "utterly French, feminine, and charming."
She lived there through 1944 or 1945, returning to France after World War II after her career failed to take off in the states.
After Morgan relocated, Los Angeles socialites Dr. Hartley Dewey and his wife Louise purchased the property. The couple rented the home to famous tenants, including the Baroness de Rothschild and film icon Lillian Gish.
The home at 10050 Cielo Drive wasn't always in the news, however. In fact, little is known of the tenants between 1946 and 1962. But when Hollywood agent and businessman Rudolph Altobelli purchased the property in 1963, it came back into the limelight.
Celebrities and A-listers came and went. Newlyweds Cary Grant and Dyan Cannon spent a portion of their honeymoon at the secluded fairy tale home.
It was the summer of 1966 that would set the home's future gruesome events in motion. Altobelli leased the property to music producer Terry Melcher, the son of Doris Day. At one point, Melcher's girlfriend, Candice Bergen, also took up residence with him — adding another celeb name to the ever-growing list. They lived there with Bergen's pet Peruvian kinkajou and Melcher's 14 cats.
But the home's story soon got very, very dark.
A Producer, A Beach Boy, His Friend, And Their "Family"
Melcher had a close working relationship with the Beach Boys — and a friendship with their drummer, Dennis Wilson. In a move less controversial in the 1960s, Wilson saw no harm in picking up hitchhikers and happened across Patricia Krenwinkel and Ella Jo Bailey. He could not have realized at the time that the women would change the trajectory of his life. The two were followers of a recently-paroled Charles Manson.
Wilson brought Patricia and Ella Jo back to his Pacific Palisades home, and at one point he briefly left — only to Manson himself standing in his doorway — staying there. The Beach Boy found Manson to be an enigmatic, semi-talented musician; so he let him and his harem stick around for a while.
After a few months, Wilson convinced his friend and producer Melcher to give Manson an audition. When Melcher passed on signing the unstable, wannabe musician, it set Manson down a road of psychotic revenge. What happened next? Melcher moved out of the home at 10050 Cielo Drive.
It's often believed that Manson didn't know Melcher had moved, and that he targeted 10050 Cielo Drive because he wanted to kill Melcher, only to discover he wasn't there anymore. But that's not true.
According to witnesses, Manson knew Melcher and Bergen had moved out. If this is the case, the home itself — and the success it stood for — were Charles Manson's true targets.
The New, Unsuspecting Residents Of 10050 Cielo Drive
In February 1969, after Melcher and Bergen moved to live with Melcher's mother in Malibu, Rudolph Altobelli rented 10050 Cielo Drive to director Roman Polanski and his wife, actress and Hollywood's new it-girl, Sharon Tate. She was already pregnant with the couple's first child.
According to Altobellli's court testimony, Manson visited the home on March 23, 1969, looking for Melcher. Altobelli was on the premises and informed him that Melcher moved out in January. Manson also allegedly saw Sharon Tate at the house — and she saw him.
What came next, we know too well. Nearly five months later, Manson ordered his followers to descend upon the home and murder everyone inside.
In the wee hours of August 9, 1969, Polanski was in London for his next film project. Inside the house were Tate, friend and ex-boyfriend Jay Sebring, Polanski's friend Wojciech Frykowski, and his girlfriend Abigail Folger — heiress to the Folgers Coffee fortune. Steven Parent was just leaving the guesthouse after visiting the home's caretaker when members of the Manson family stabbed him in his car. They killed him first before entering Sharon Tate's house.
What comes next is a flurry of madness and bloody mayhem. The events of that night are as notorious as they are brutal — but they are not the end of the story of 10050 Cielo Drive.
The Days And Years After
Roman Polanski flew to California immediately after the murders. He appeared in Life magazine photos at the home, evidence of the killings still painfully evident. He even asked the photographer to take some Polaroids and give them to a psychic to figure out who the killers were.
This angered many, but mostly the home's owner, Rudolph Altobelli. He sued Polanski and Life, on the grounds that the photos ruined the property's resale value.
Altobelli also started litigation against Tate's parents when they refused to pay huge repair bills on his damaged investment. When that didn't work, he sued Tate's estate for almost a half-million dollars; he was awarded $4,350. Altobelli decided to just live in the home himself, which he did until 1988 when he sold it $1.6 million.
Since then, a couple of real estate investors have juggled the property, but the final chapter comes with the original home's last resident: Trent Reznor of the band Nine Inch Nails. Reznor rented the home in 1993 and used the main living area as a makeshift recording studio — though he claims he didn't know about the home's horrifying history until after he signed the lease.
Upon the realization, Reznor named the constructed studio "Pig." It was here his album The Downward Spiral was recorded. The musician moved out shortly thereafter, and the home at 10050 Cielo Drive was demolished. But not before Reznor rescued the front door to put on the New Orleans building that housed his record label.
Small pieces of the home — like bricks from the fireplace — sometimes show up on eBay. They are all that's left of the heinous events, and the property that caught too many celebrities in its web to even mention.
10500 Cielo Drive Today
Now, there is a new villa on the property. But the numbers 10050 carried too much weight. The address was changed to 10066 Cielo Drive — and sold to Jeff Franklin, the creator of Full House, who turned it into a 20,000-square-foot behemoth complete with a 15-car underground garage, six bars, five aquariums, two swimming pools, and a museum dedicated to Elvis Presley.
Franklin told Architectural Digest, "You can thank John Stamos, Bob Saget and the Olsen twins for this house."
---
After learning about 10050 Cielo Drive, Sharon Tate's house that became the scene of the Tate murders, read about what became of Charles Manson's biological children, then find out more about what happened that crazy summer when Charles Manson crashed with a Beach Boy.