The Manson Family was about 100 strong in 1969 when a group of them went on a killing spree — but what's happened to them since?
Forty-eight years after orchestrating a series of brutal murders, notorious cult leader Charles Manson died, but the trail of blood he left in his wake remains a stain on American history.
Manson, who spent 48 years in prison for ordering members of his cult, the Manson Family, to commit two bloody and brutal murders, was able to live to the ripe old age of 83.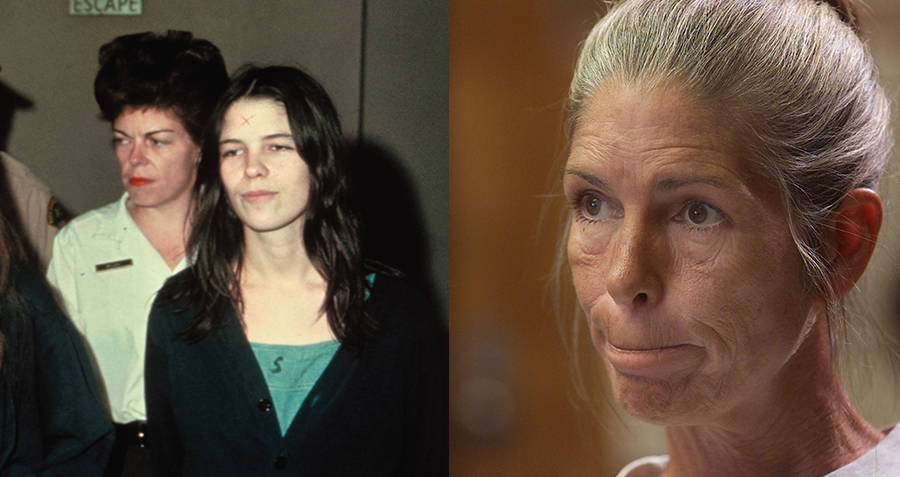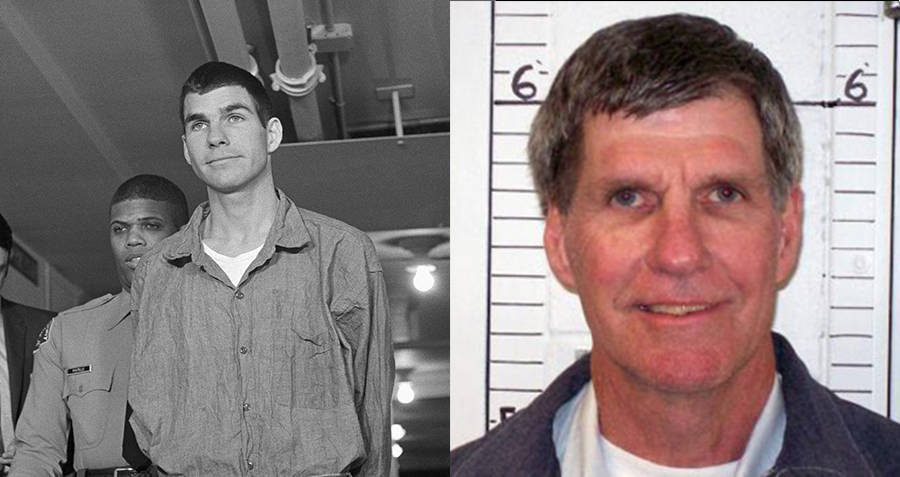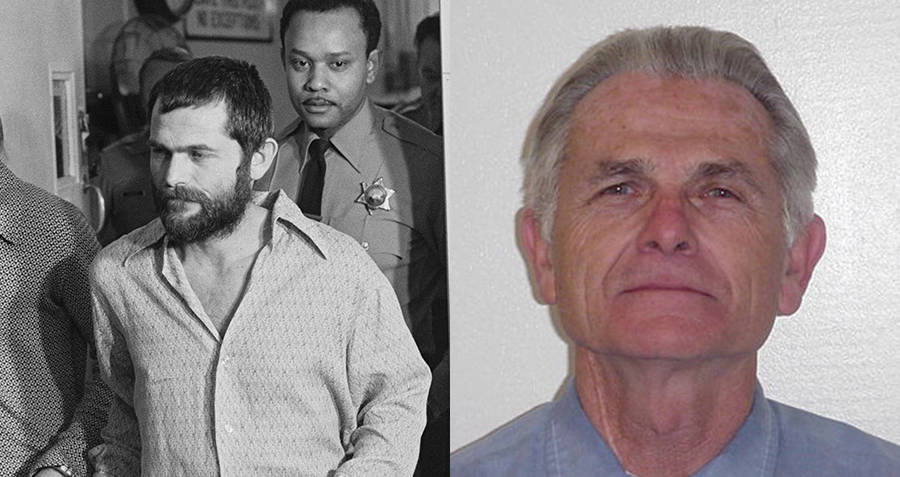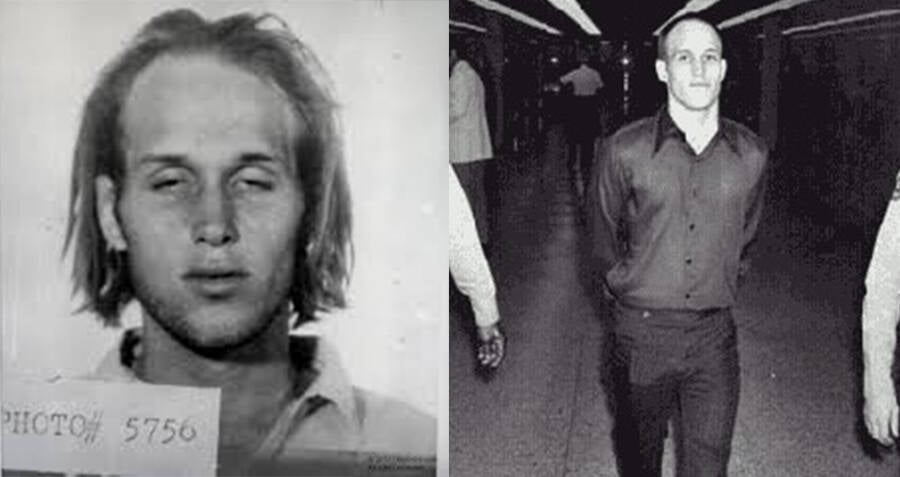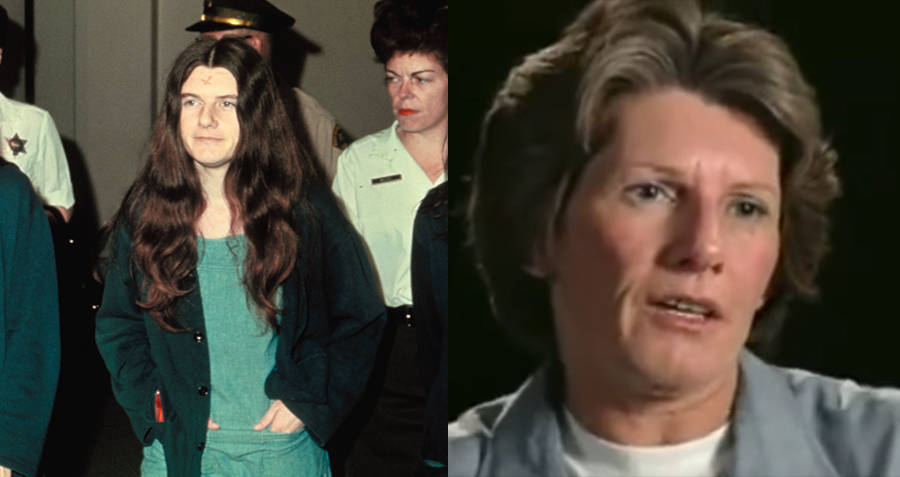 Charles "Tex" Watson
Getty Images/Wikimedia Commons
Bruce Davis
left: Getty Images right: CNN
wikimedia commons/murderpedia
Bobby Beausoleil
Youtube/Wikimedia Commons
Susan "Sadie" Atkins
Getty Images/Wikimedia Commons
On August 8, 1969, members of the Manson Family broke into the home of actress Sharon Tate, the pregnant wife of Roman Polanski, and stabbed her repeatedly. They also murdered four others, including coffee fortune heiress Abigail Folger, hairstylist Jay Sebring, writer Wojciech Frykowski, and a teenaged friend of the home's caretaker, Steven Parent.
The next day, members of the Manson Family murdered a local grocery store owner, Leno LaBianca, and his wife. The murders were widely publicized, and caused mass panic among the public.
Manson and several of his cult members were sentenced to death. However, the sentences were later commuted to life in prison when California abolished the death penalty.
Though Manson himself is gone, most of the Manson Family remains. But how did Charles Manson manage to form this cult in the first place?
The Early Years Of The Manson Family
Shortly after moving his burgeoning family with first wife, Rosalie Jean Willis, to California, Charles Manson was arrested for petty crimes. His young wife subsequently gave birth to their firstborn, Charles Manson Jr., while he was imprisoned. Then Willis and their baby left Manson for another man.
Manson went in and out of prison for years and became obsessed with music, and specifically the Beatles, while in jail. He learned to play guitar under the instruction of bank robber Alvin Karpis. In one year alone, he wrote nearly 90 songs. He would later pore over the lyrics of the Beatles' "Helter Skelter" when it was released in 1968 and from which he would derive his crude and brutal philosophies.
After a stint in prison again in 1967, Charles Manson met 23-year-old Mary Brunner, with whom he would have another child named Valentine Michael Manson. The two lived together in an apartment in San Francisco, Manson mostly begging and stealing to get by, and Manson convinced various other women taken with the 1960s Summer of Love ethic of sharing and peace to move in with them. This was the beginning of the Manson Family.
In fact, the early beginnings of the Manson Family were mostly female. Manson allegedly had some 18 women living with him and Brunner in their Haight-Ashbury apartment by the time he weaseled into the life of Beach Boys drummer, Dennis Wilson.
While driving home, Wilson picked up two hitchhikers, none other than early Manson Family followers Patricia Krenwinkel and another woman. He wound up having to pick up those same two women a second time and they spoke of a man, a musical and mysterious guru named Charlie, with whom they were living. Wilson dropped the women at his house and when he returned, was met by Charles Manson in his own home.
It only took one night for the charismatic and hypnotic Manson to convince Dennis Wilson that his talent was for real.
The Cult Grows
Consequently, for a few months, Manson lived quietly with his group of women, making music in Dennis Wilson's home, and preaching his gospel. They dropped acid, the women acted as a servant to Wilson and Manson, and though Manson spoke against materialism, the group led an expensive lifestyle — especially when the lot of them developed gonorrhea and required a $21,000 medical bill to remedy the situation.
As his followers marveled at him under the haze of LSD and the wealth of Dennis Wilson, Manson spoke of himself as a Christ-like figure and called himself "Charles Willis Manson," which when spoken slowly, sounded like: "Charles's Will Is Man's Son."
Through Wilson, Manson met other music bigwigs like producer Terry Melcher who rented the now-infamous 10050 Cielo Drive before Sharon Tate and husband Roman Polanski moved in.
Eventually, however, tensions formed between Wilson and Manson. Though the drummer tried to incorporate the cult leader's music into his band, Manson wasn't cooperative, and eventually pulled a knife on a producer. Wilson decided he'd had enough of the Manson Family and asked them to leave.
In 1968, the Manson Family settled at Spahn Ranch, a former movie set owned by milk entrepreneur, George Spahn. In exchange for manual labor and sexual satisfaction by "Manson's girls," George Spahn allowed the "Family" to stay on the ranch. The nearly blind, 80-year-old ranch owner allegedly preferred Lynette "Squeaky" Fromme, who chirped each time he pinched her.
Around this time, Charles "Tex" Watson joined up with the Family who, under Manson's spell, would become the cult leader's right-hand man and murder seven in his name.
In desert isolation on a sprawling farm, Manson was able to further hypnotize his followers.
Charles Manson's Family was expanding rapidly. In addition to Spahn Ranch, Manson established his followers at two other ranches in Death Valley. When Martin Luther King Jr. was assassinated in April of 1968, Manson cited an impending race war as the impetus. He claimed that the Beatles, too, foresaw this coming clash and that their White Album was actually speaking to the Family in order to motivate and to lead them.
The Family began to prepare for the end of the world under Manson's direction. But when the race war didn't begin on its own in 1969, Manson decided it was up to his Family to get it going.
The Manson Family Murders
Manson sent Family members Bobby Beausoleil, Mary Brunner, and Susan Atkins to the home of music teacher Gary Hinman, who had at some point befriended members of the Family. When he didn't cooperate with the Family as they saw fit, he was stabbed to death and "Political Piggy" was written in his blood across his walls.
Manson had the Family frame the Black Panthers for this murder by scribbling a paw in Hinman's blood on his wall as well.
Two days after Hinman was found, Manson told his Family that "Now is the time for Helter Skelter."
On the night of August 8, 1969, Family members Atkins, Watson, Linda Kasabian, and Krenwinkel broke into Terry Melcher's former home, now rented by Hollywood starlet Sharon Tate and her husband Roman Polanski. Whether Manson meant to have Tate murdered over Melcher remains debatable, regardless, what transpired in 10050 Cielo Drive that night shook the nation.
Tate, eight months pregnant with Polanski's child, was stabbed 16 times by Atkins. A rope was slung around her neck and she was hung from the rafters. The other end of the rope was tied around her friend Jay Sebring's neck. He had also been stabbed as well as shot to death. Atkins wrote "PIG" in Tate's blood on the house's front door.
Heiress Abigail Folger was stabbed 28 times. Her boyfriend and friend of Roman Polanski's, Wojciech Frykowski, was shot twice, bludgeoned 13 times, and stabbed 51 times.
In the driveway, 18-year-old Steven Parent, a friend of the home's caretaker, had been cut and shot to death.
Manson wasn't — surprisingly — pleased with the chaos and destruction wreaked on 10050 Cielo Drive, so he brought six Family members including Leslie Van Houten to the home of supermarket owner Leno LaBianca and his wife, Rosemary, the following night "to show them how to do it."
Leno LaBianca was stabbed with a bayonet, the first stroke to his throat. The word "WAR" was carved into his chest. Rosemary was also stabbed — 41 additional times after she had already died.
Meanwhile, Kasabian and Atkins were ordered to commit another murder across town. Kasabian deliberately screwed it up so that they didn't have to murder anyone.
When police investigated the Tate and LaBianca murders in the coming days, they found eerie similarities between the two cases. They were soon told about the Hinman murder which brought them to Bobby Beausoleil and eventually, the whole of the Manson Family. But first, a fortuitous arrest for car theft would bring them the head of it all.
The Manson Family Trials And Convictions
Charles Manson was found and arrested hiding under a sink on one of his farms for car theft. At the time, the arresting officers had no idea that just nights before he had ordered the brutal murders of Hollywood elites and innocent California citizens.
It wasn't until Susan Atkins, who was apprehended for the Hinman murder, told cellmates in her prison that she had also stabbed Sharon Tate that the Manson Family would face justice.
In December 1969, Kasabian, Watson, and Krenwinkel were taken into custody, though Kasabian had willingly turned herself in and offered up all the information on the Family's crimes that she had. She was granted immunity for this.
She acted as the prosecution's main witness. Manson, Atkins, and Krenwinkel were charged with seven counts of murder and one of conspiracy. Leslie Van Houten was charged with two counts of murder and one of conspiracy.
Though he was initially granted permission to act as his own attorney, Manson had this privilege removed even before the trials began because of his chaotic behavior. On the first day of court, he showed up with an X carved into his forehead because he felt he needed to "x['d] himself out of the establishment's world."
Most of the Family members did this too. In fact, the Family managed to disrupt the trials, continually appearing outside the court holding rallies and protests. They threatened potential witnesses out of testifying, some witnesses were drugged or burned.
At one point in the trial, Manson lunged for the judge while his Family members chanted in Latin from the pews.
Eventually, justice was served. On April 19, 1971, Krenwinkel, Atkins, Van Houten, and Manson were sentenced to death.
Where Is The Manson Family Now?
California abolished the death penalty in 1972, so the members of the Manson Family on death row received life sentences instead.
As of 2017, the Family Manson patriarch died at 83. Van Houten, who was 19 when she was sentenced to life in prison, has been denied parole 19 times. She's 69 now and was denied parole a 20th time this past month.
Patricia Krenwinkel remains imprisoned and is currently the longest-serving female inmate in the state of California. Susan Atkins died of brain cancer in 2009 while behind bars. Tex Watson, in an odd twist of fate, runs a born-again Christian outreach site called "Abounding Love" containing e-books and essays about faith, forgiveness, and the crimes he committed as a member of the Manson Family. He is also still behind bars.
---
Now that you've read up on the Manson Family and their gruesome crimes, read about Charles Manson's actual biological family members, including his mother Kathleen Maddox. Then, peruse these oddly thought-provoking quotes from the cult leader himself. Finally, investigate the question of who did Charles Manson kill.