Built on Heart Island in New York during the early 20th century, Boldt Castle was meant to be the ultimate expression of love. But it all ended in heartbreak.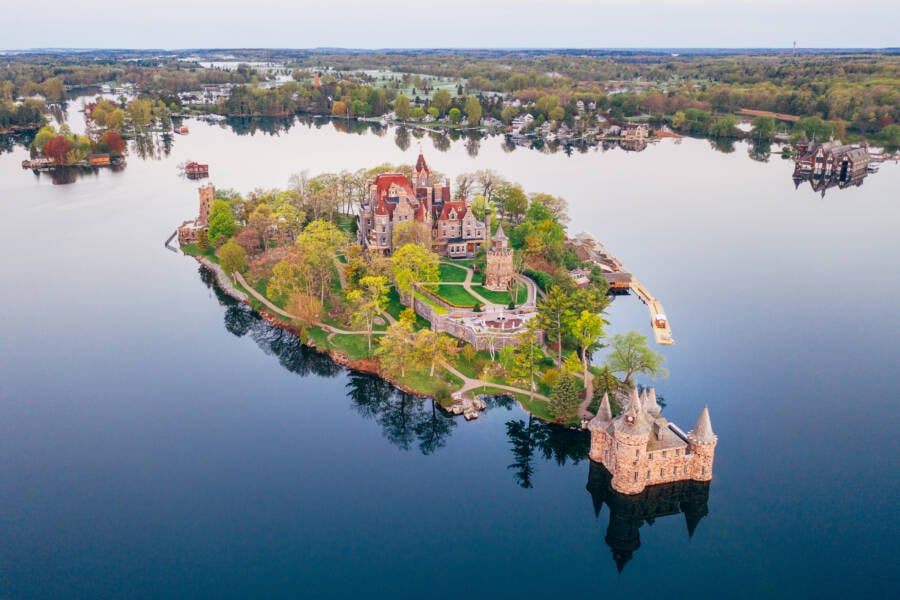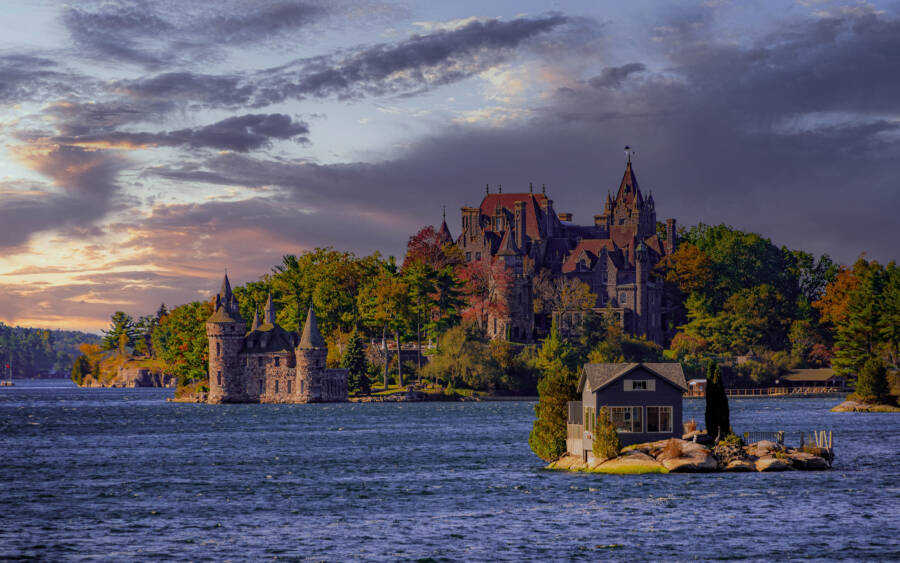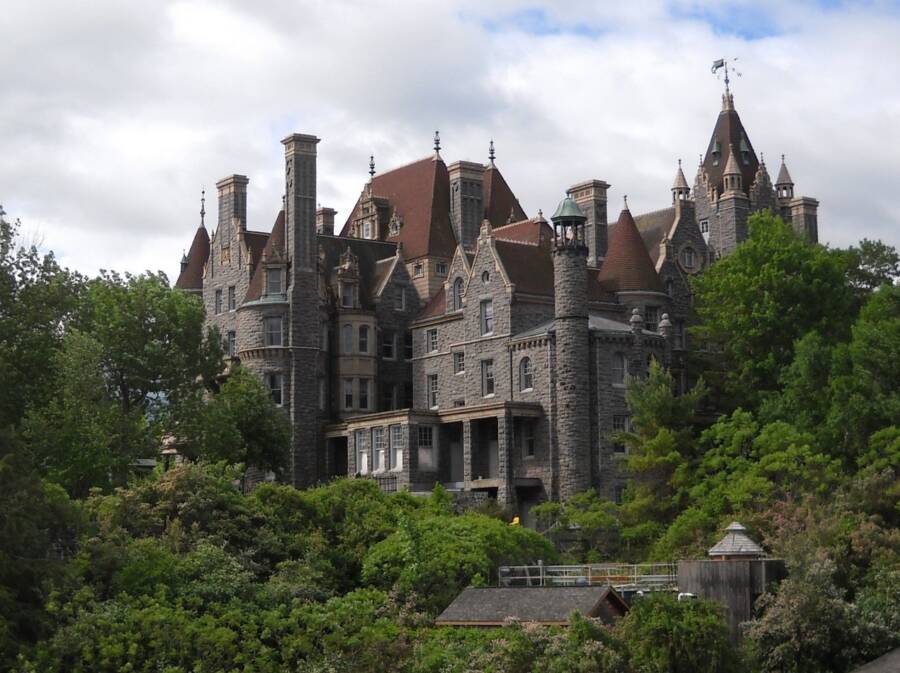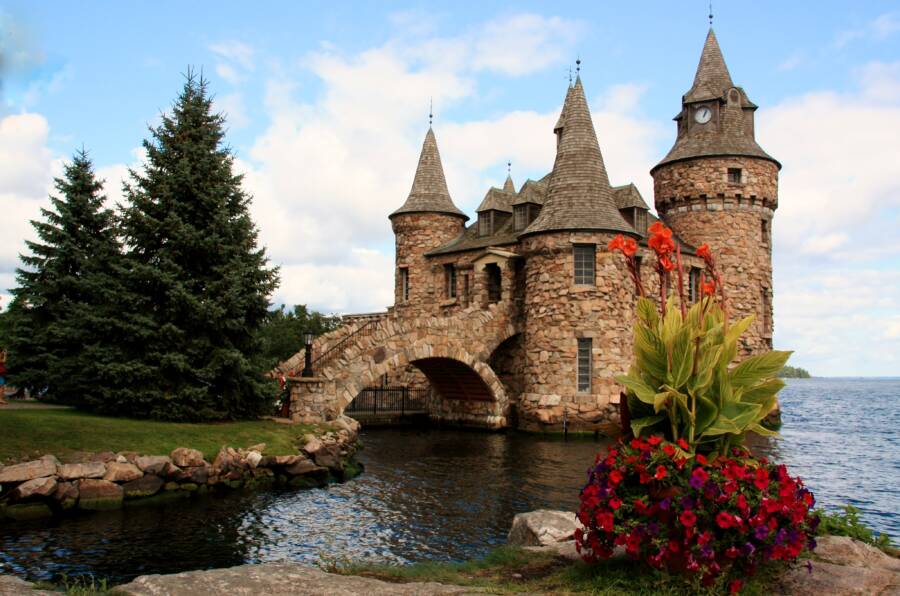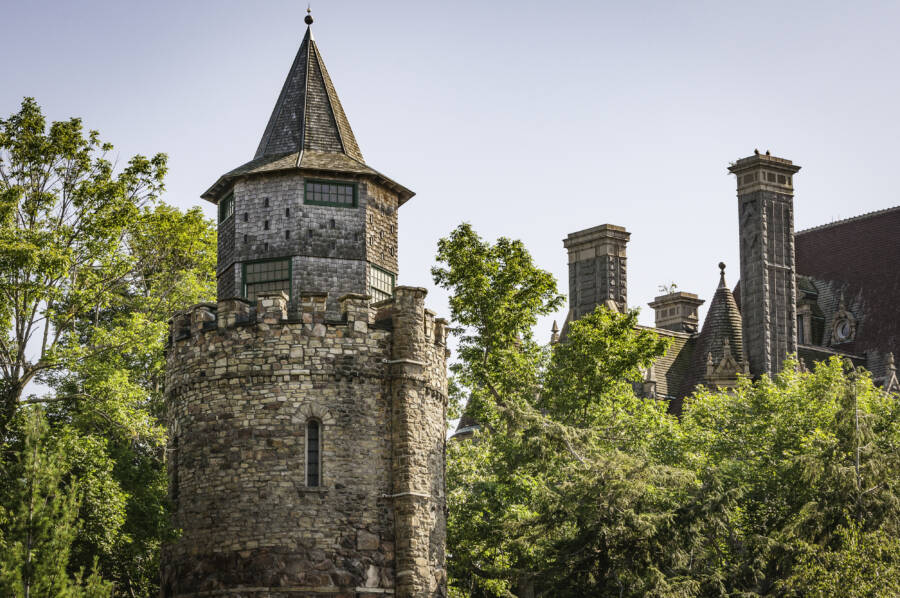 On a five-acre private island in New York, there lies a stunning abandoned palace known as Boldt Castle. Boasting 120 rooms and a glorious facade, it looks like something straight out of a fairytale. But no one has ever lived in it, even though it's been standing for over a century. And as it turns out, there's a heartbreaking reason for that.
Back in 1900, an American hotelier named George Boldt was determined to build a dreamy castle for his beloved wife Louise. So he ordered the construction to take place on Heart Island in the Saint Lawrence River near Alexandria Bay. George originally planned to give the castle to Louise as the ultimate Valentine's Day present once it was completed.
Throughout their marriage, Louise Boldt was a constant companion to George. She also helped him with his hotel business, adding a feminine touch to rooms, like candles and fresh-cut flowers. Louise was also a doting mother to the couple's children, George Jr. and Clover. She would have likely been over the moon if she saw the castle.
But in 1904, George suddenly ordered his workers to drop their tools — because Louise had unexpectedly died at age 31. Heartbroken, George could not bear to return to Heart Island to complete the palace.
The castle was then left to rot for about seven decades. And while it was eventually renovated for visitors, no one has ever called this place home.
The Origins Of Boldt Castle
Born in Prussia in 1851, George Boldt was raised on an island surrounded by castles — which would later inspire him to build one of his own. At the tender age of 13, he immigrated to New York with the hopes of finding success in the New World. And while he started out as a humble dishwasher, he would go on to earn millions in his later years.
Moving up in the ranks of the hospitality industry, he became a prominent businessman on the East Coast. Eventually, he would own and operate some of the most luxurious hotels in the area, such as the Bellevue-Stratford in Philadelphia and the Waldorf-Astoria in New York City.
With plenty of money saved up, George Boldt would spare no expense when it came to the love of his life, Louise. When he first envisioned her castle, he wanted it to look like the ones he'd seen along the Rhine in Europe.
Boldt Castle would sit on a small island in the Saint Lawrence River near Alexandria Bay in New York. While this isle was initially named Hart Island, Boldt would rename it to Heart Island. And to really emphasize the theme of love, he had the island itself blasted into the shape of a heart.
After a few years of construction, six buildings began to take form on the island. Other than the main Boldt Castle building, there was also the Alster Tower, the Dove-Cote, the Power House, an entry arch, and a gazebo.
But Louise's unexpected demise put a stop to the construction. (Her cause of death remains a mystery, but one theory is that she may have overdosed on diet pills.) And after she was gone, Boldt Castle was left abandoned.
While the castle was almost complete, it was still exposed to the harsh elements of upstate New York — as well as the occasional vandal. And it didn't take long before the palace fell into disrepair.
In the early 1920s, Edward Noble, the president of the Life Savers candy company, decided to step in. He purchased the castle and opened it for tours. However, Noble apparently allowed it to deteriorate. By the 1970s, the building was in such bad shape that it was nearly condemned.
But in 1977, the palace luckily ended up in the hands of the Thousand Islands Bridge Authority. The public benefit corporation worked diligently to restore and preserve Boldt Castle. They wanted to ensure that this brilliant work of architecture — and love — would never die.
Going Inside Boldt Castle
Perhaps the star of the castle's interior is the grand entrance and staircase. This space features Italian Carrara marble floors, a gorgeous stained-glass skylight, oak millwork, and several pieces of art.
The reception room was meant to be a place for the Boldt family to receive guests and offer them refreshments. Further inside, the ballroom exudes elegance with dramatic ceiling lights circling the curved ceiling, which was specially designed for live music.
While the castle was primarily designed for Louise, George did plan a couple of places for himself in the building — a billiard room and his own suite with simple accommodations. He also made sure to include a library.
The library was likely created with grandchildren in mind, as the Boldts' own children were getting older. The room features carvings of fairytale characters engraved into the woodwork.
As a whole, Boldt Castle was also designed so that any servants would be hidden from view. Service tunnels snaking underneath the main house made travel from one end of the palace to the other quick and quiet.
In the end, the Boldt family never got to use any of these features.
Other Structures On Heart Island
Other buildings on the island had their own special purposes.
The Power House was supposed to house two steam engine generators to send power to the castle. Now, it's better known as one of the island's most photographed areas, thanks to its resemblance to a true Medieval tower.
Alster Tower, also called the Playhouse, still lives up to its nickname as it features a private home theater, a bowling alley, and its own kitchen. Outside, the gazebo stands nearby as a place for guests to relax.
As for the Dove-Cote, that was the first structure built on Heart Island — and it was actually constructed prior to George Boldt's purchase of the land. He intended to make use of it as a home for his exotic birds.
Finally, the entry arch was meant to be a place where the family could receive guests as they arrived by boat.
The Legacy Of George Boldt's Love
Thanks to recent renovations at Boldt Castle, the memory of George and Louise's love will endure and continue to make an impact on visitors.
George Boldt, too, left an impression on the people he met during his lifetime. When he died, New York City flew its flags at half-mast.
While Boldt had a fortune, he was determined to share it with those who were less fortunate. He frequently donated to charities at local hospitals and the Red Cross. Boldt also donated to Cornell University and anonymously put 75 youths through college with his wealth.
His descendants remember him fondly. George Boldt's granddaughter, Clover Boldt Baird, once described him as a "tremendous dreamer [and] a great teacher" who loved people and flowers.
George Boldt may have lost the love of his life. But Boldt Castle lives on as a powerful symbol of his big dreams — and his commitment to romance.
---
After reading about Boldt Castle, go inside Neuschwanstein Castle, another fairytale palace with a secret. Then, read about Florida's fascinating and beautifully mysterious Coral Castle.