This delightful series of drunk photos show what happens to each subject after one drink, then two, then three. You might be surprised.
The conceit for Brazilian photographer Marcos Alberti's new series is remarkably simple: "3 Glasses Later."
Alberti invited dozens of people to his studio, just after the workday ended, and photographed them four times: once when they arrived, and then once after one, two, and three glasses of wine over the course of about two hours.
Such a conceit wouldn't really work if the photos weren't so well executed — but they were, which is why the results are almost certainly the most charming drunk photos ever taken: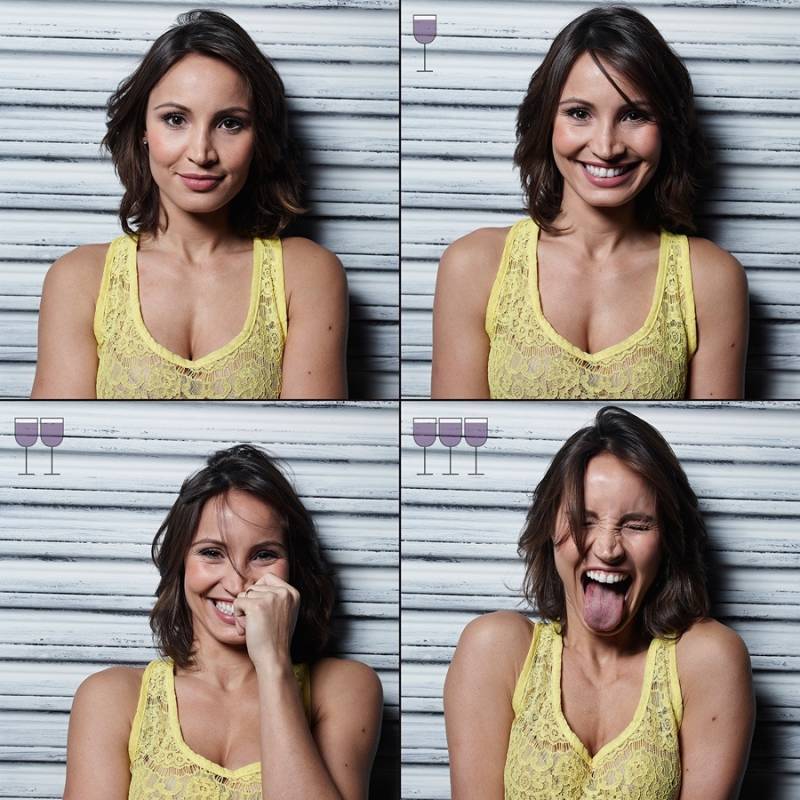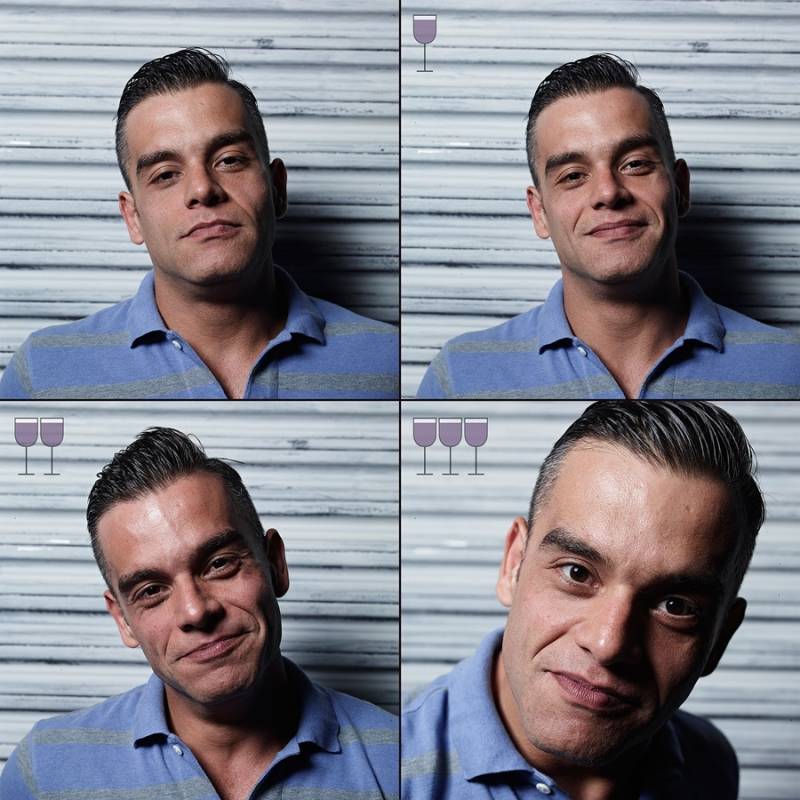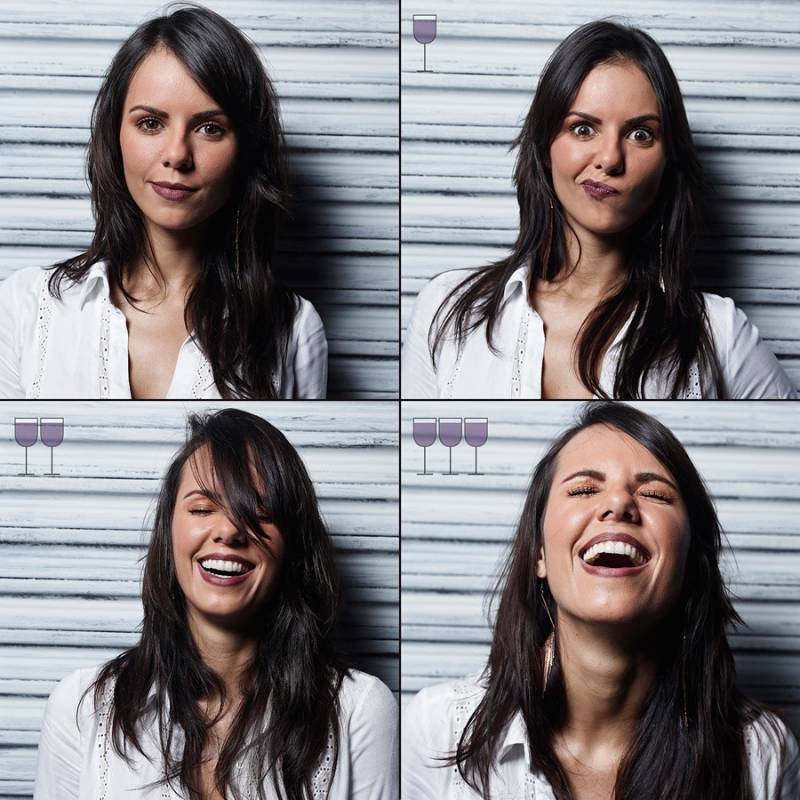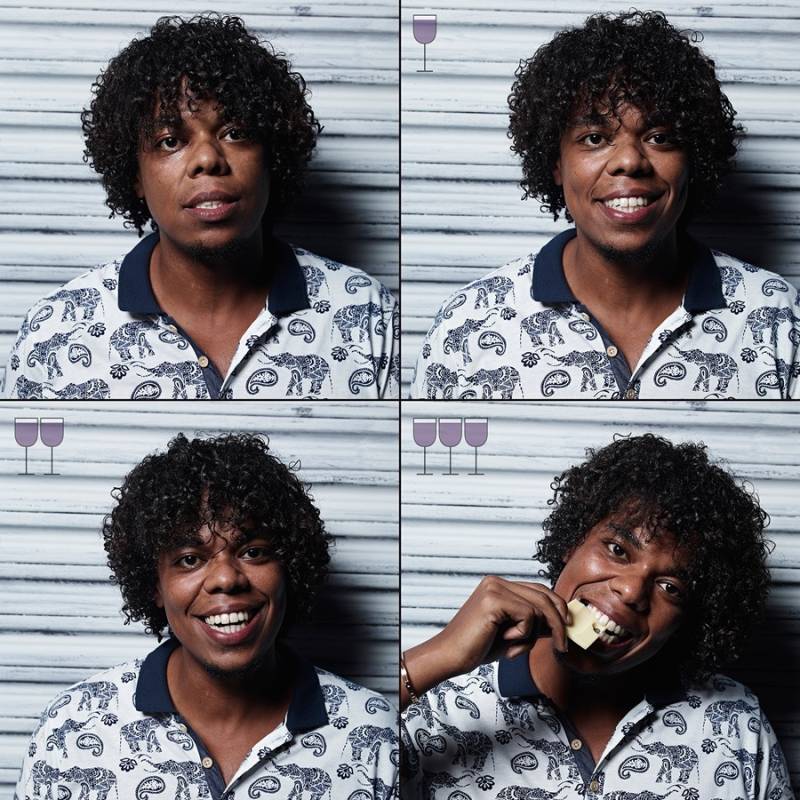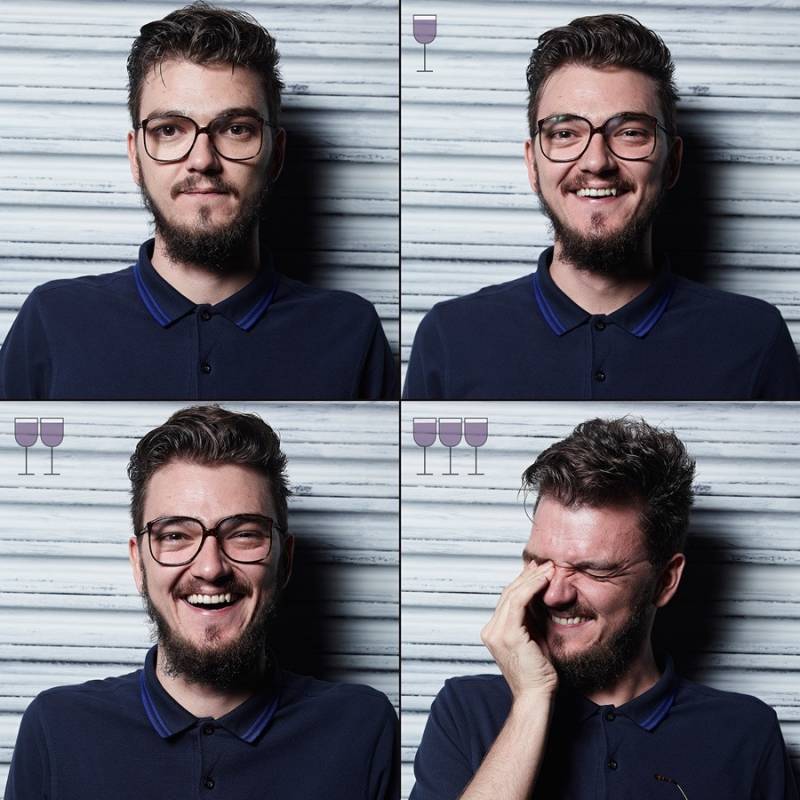 The idea was simple. In Alberti's own words:
"There is a saying about wine that I really like and it's something like this 'The first glass of wine is all about the food, the second glass is about love and the third glass is about mayhem.' I really wanted to see it for myself if that affirmation was in fact true."
Elaborating on the genesis of the idea, Alberti told ATI, "I saw a lot of pics of addicted people before and after drugs; that's the dark side. But I wanted to show that in a good environment -- with friends, with moderation -- alcohol brings people together. It's a good thing."
The results seem to bear that out. As Alberti tells it, none of his subjects tried anything too crazy (although he unsuccessfully tried to put one model in the refrigerator and take a photo); they just had fun and "told a lot of funny and compromising stories."
And laughed. A lot. What's more, all that laughter you see above wasn't prompted by a single joke. "I didn't say a word when they were in the set. I let them do whatever they wanted and waited for the best shot. They usually started to laugh."
As for which glass made for the most delightful photos, according to Alberti? Number two.
Maybe something to bear in mind next time you just can't seem to take a good selfie.
---
All photos courtesy of Marcos Alberti.