Warning: These photos — while making you feel like the world's best housekeeper — could also put you off eating for the day.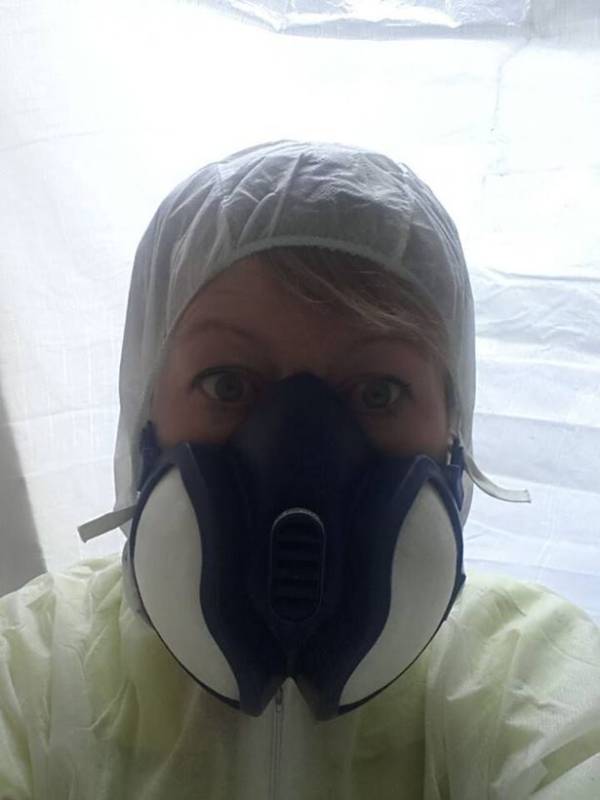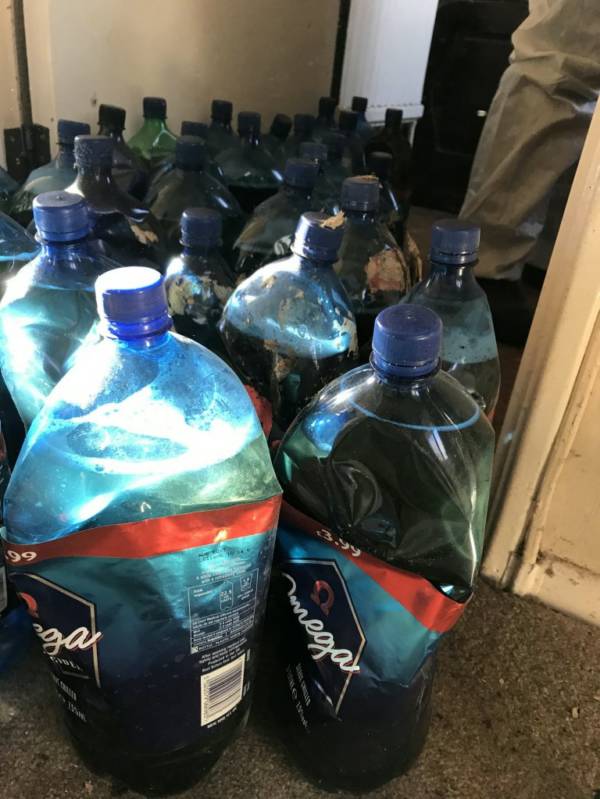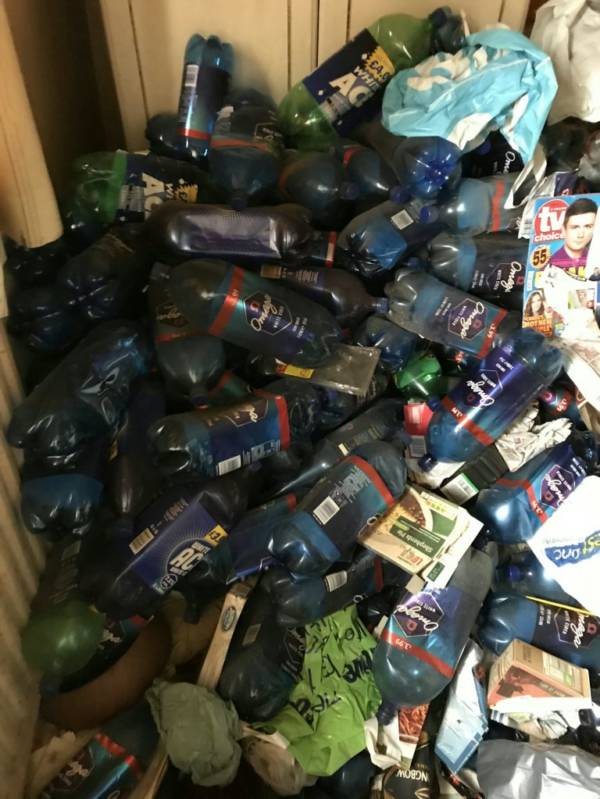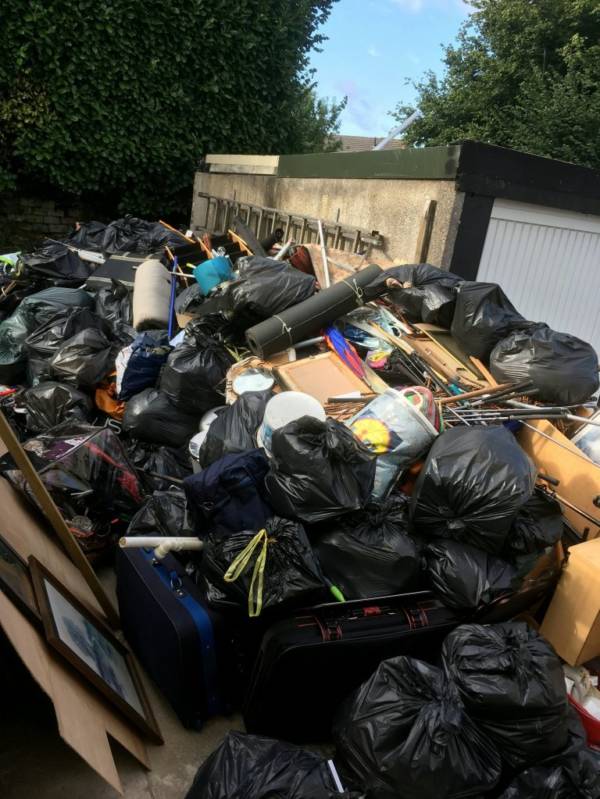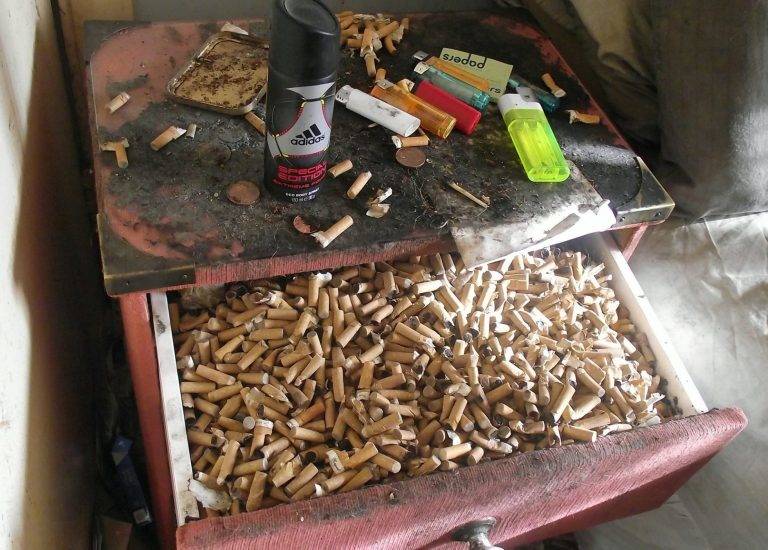 Husband and wife team Leanne and Kenny Elliott provide an important service to their community: they clean up stomach-churning messes. They own a business called Traumatic Clean Up and have tidied the likes of suicides, road traffic accidents, and more. They also own a side business that deals with extreme house cleaning — emphasis on the word extreme.
Their jobs see them clearing homes of human waste, used needles, and just plain filth no one else has the stomach to deal with. The Elliots even released a series of shocking pictures recently to showcase the extent of how dirty their dirty job is. However, confidentiality is one of the businesses' points of pride, therefore the jobs they can talk about are limited.
Leanne, the co-owner of Traumatic Clean Up, recently told Metro UK: "We had to empty a flat of rubbish and bodily fluids. There were 270 50ml bottles of urine and 400 bags of poo."
"Obviously these are bodily fluids and need to be disposed of properly," she noted. "In this case, the toilet was salvageable and we were able to empty the contents this way."
There is also an ever-present danger of being pricked by an errant needle.
"Sifting through items is the most difficult because whilst you believe that most people live in a safe environment, in our job we have to be aware of drug paraphernalia, which is sometimes not thought about when we are booked." Leann reported.
But needle sweeps are part of the job. In fact, just six months after the Elliotts started their business, a lady in Plymouth called. She had just purchased a flat in an auction and requested a cleaning and needle sweep. It would turn out to be the largest amount of needles the police had ever seen in a single property.
"We went in there got the skips, got all the rubbish, started ripping it out. We found a box of sharps, then we found another box and then another." All in all, Kenny says they found 360 boxes of needles along with eight or nine larger hospital-sized containers.
They discovered a total of 33,500 used needles inside the flat.
"It's things like where they hide the needles, sometimes people think of the whole thing, but it's just the needle. When you say needle in a haystack, that's exactly what you're talking about," Leann added.
The grim jobs of death cleanup and extreme filth are part of the couple's daily lives. While Kenny is known for his cast-iron stomach, Leanne says sometimes the job can affect her adversely. "The smell can be horrible," she lamented. "It can stay on the back of your throat for days."
"It can put you off certain things, you don't eat certain things for a little while. Your imagination can run wild. You can see something, like a bolognese sauce, and think OK I'll leave that for a couple of weeks."
The resilient couple knows the importance of their job, even though it's quite grotesque. Leann said, "it depends on how you perceive things, not everyone can do it."
"You have to have a certain mindset ... a certain team spirit. It can be very unpleasant but you have to make it as pleasant as you can. I think the way that we handle that is to say that what we do is a service to the family, so if it's somebody that has died, then we're supplying a service to the family that are left."
---
Next, read about the strange deaths of New York City's Collyer brothers, the infamous 1930s hoarders. Then, discover the horrific conditions these children were kept in... for years.