After being left virtually uninhabited, Great Blasket Island has now accepted more than 38,000 applications from around the world for the position of its next caretaker.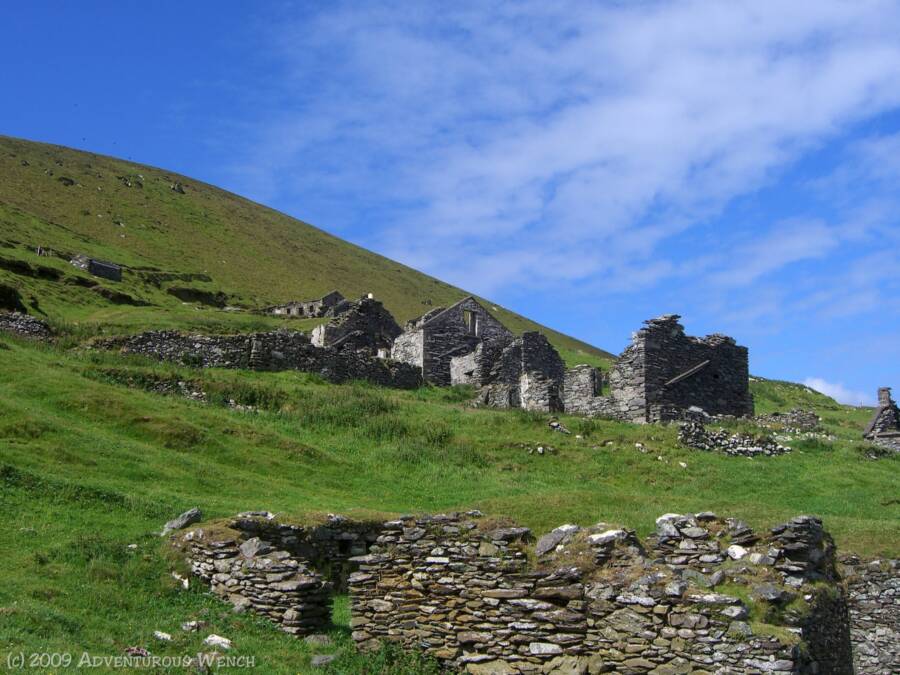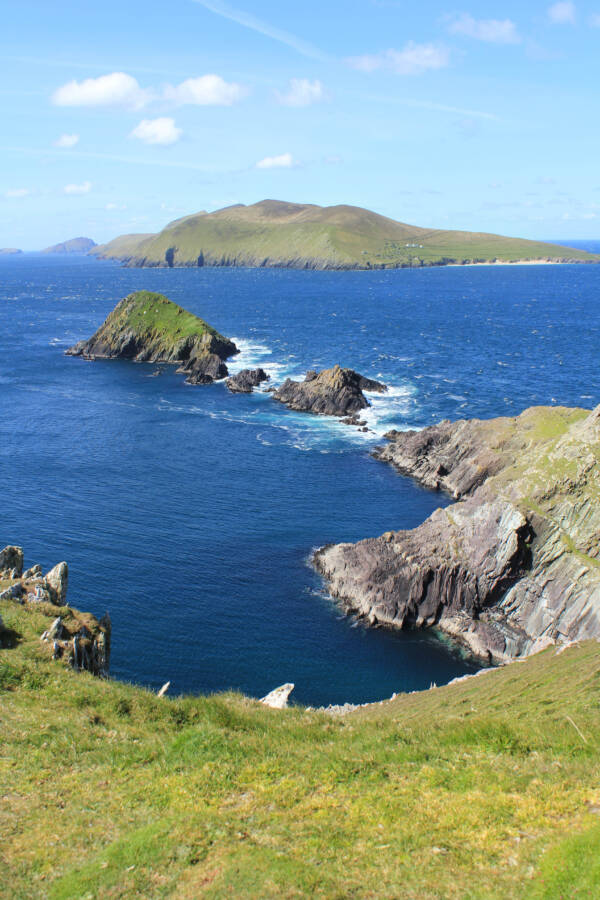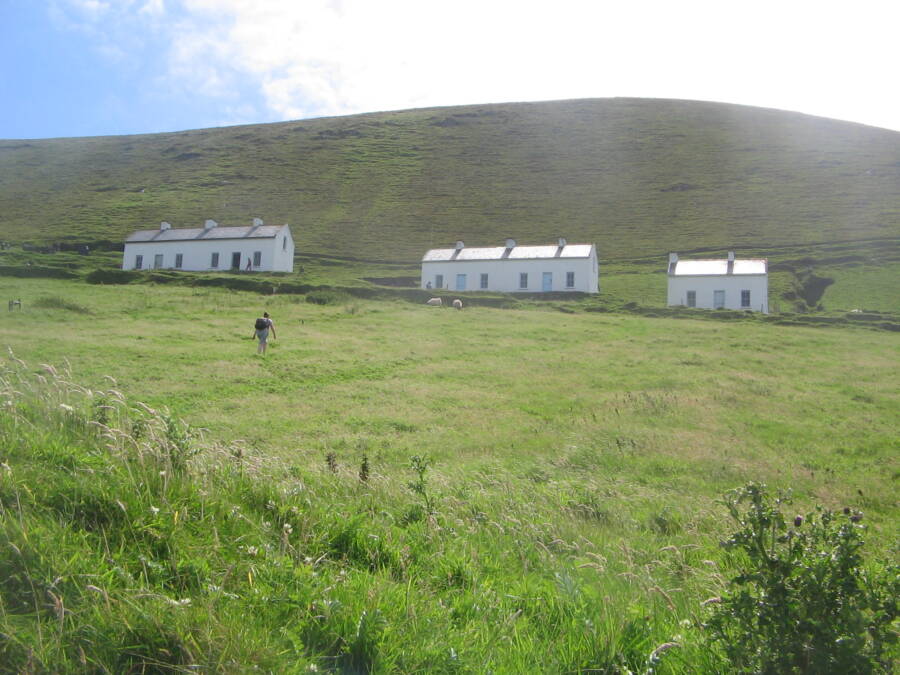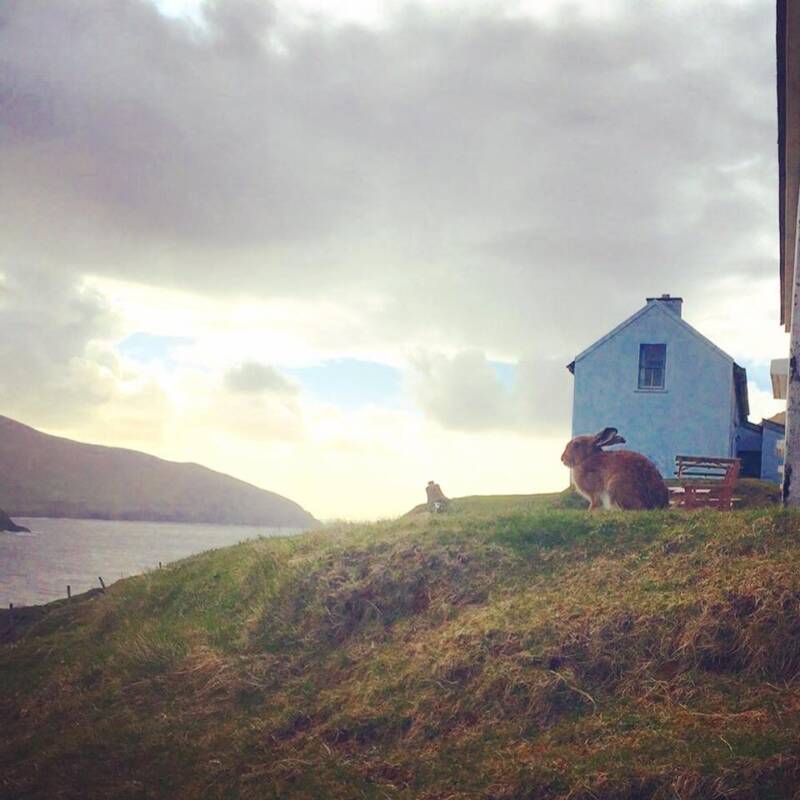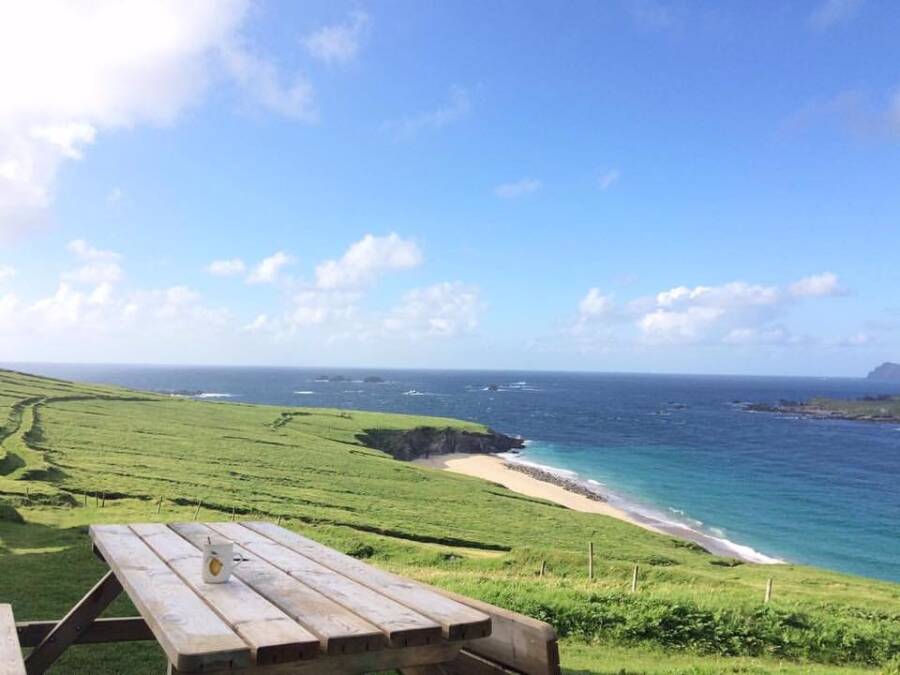 via management/Trip Advisor
via management/Trip Advisor
Bjørn Christian Tørrissen/Wikimedia Commons
via management/Trip Advisor
Cargoking/Wikimedia Commons
@catding11 (via @island_lesley)/Twitter
via management/Trip Advisor
Bsolutions/Wikimedia Commons
via management/Trip Advisor
Arctichistorian01/Wikimedia Commons
via management/Trip Advisor
Eileen Henderson/Geograph.ie
Cargoking/Wikimedia Commons
If living on a lush, unoccupied, remote island with rolling green hillsides speaks to you, then here's some good news: Ireland's Great Blasket Island is taking job applications for a caretaker.
As the sole custodian, you would be responsible for the upkeep of the island's three tourist cottages and running the cafe that caters to them. The seven-month stint has yet to mention a salary in the Twitter listing, but food and housing are included.
** Job Vacancy **
A unique position required - looking for long term management of Island Accommodation and Coffee Shop. Couple or two friends.
1st April 2020 - October 2020 accommodation and food provided.
Email Alice on [email protected] for more information pic.twitter.com/RJFfrr4QDH

— Great Blasket Island (@gbisland) January 10, 2020
What's not included, unfortunately, are electricity and running hot water. Luckily, there's a small wind turbine that generates just enough juice to charge a phone.
Competition for the position is stiff. At last count, over 38,000 applicants threw their hat into the ring. The application period for this coming season has closed, but perhaps now you'll have a leg-up on the competition for next year.
The current owners of the island are also looking for a couple or two friends to be caretakers, as it's too much for one person to handle. They also want to make sure their potential new employee has got someone to keep you company, as being the only full-time residents could get a little lonely.
Just make sure you and your companion can both free up the time needed — and fast — as the job starts on April 1, 2020 (and it's no April Fool's joke) and runs through October 2020.
The Great Blasket Island
The island spans just under two miles and is located three miles off the coast of Ireland's Dingle Penninsula in county Kerry.
It is the westernmost point of Europe and the largest of three islands in an archipelago. It has been largely unoccupied since 1953 when the government evacuated it because it could not guarantee the safety of its inhabitants. The island's isolation and unstable weather made it too difficult for emergency services to venture there.
At the most, the island was home to some 160 people. After the evacuation, most of their homes turned to ruins and today, there are no permanent residents on the island.
The island is accessible by ferry from mainland Dingle almost daily. This is how tourists arrive and depart, that is, unless a big storm hits.
Though the island is tree-less, it is luxuriously green from frequent rain. Grey seals bask on the beach near turquoise water. Paths are lined with wildflowers and birds and butterflies dot the landscape in spring and summer. It may be one of the most serene places left on Earth.
The island has had its share of ownership disputes in the last few decades. Ireland would like to turn the island into a National Park, but one family claimed to have the majority ownership of the land. As of 2009, the government did manage to seize majority ownership of the island, establishing much of it as a protected, National Park. The three guest cottages and cafe, however, remain under private ownership.
What The Former Caretakers Have To Say
The job is open because the former caretakers, Lesley Kehoe and her partner Gordon Bond, decided to head back to the mainland after one season. They scored the position after Billy O'Connor, whose family owns the island retreat, advertised on social media that he required a caretaker for the island's only business — a coffee shop — and its three guest cottages.
Kehoe reflected on her lifestyle changes while there, saying she could use only candles for evening light and take cold showers, but she still looks on her time ashore the Great Blasket Island with fondness.
"I'd never say never to doing it again," she told Irish Times, "but it probably was a once-in-a-lifetime experience."
Outside of the obvious challenges of island life, the job itself also requires a large share of hard work.
Once guests have checked out, the caretakers must race to clean and prepare the cottages for the next round of guests, usually arriving by boat at 11 am. By noon, the cafe will have several orders in queue and a steady stream of them until the last boat leaves the island.
Factor in the island's limited water supply and lack of electricity and the job's difficulties increase substantially.
But perhaps what Kehoe found most challenging about the position were the internet trolls. Some people bristled at the idea of a young couple running an environmental oasis for profit.
"People are very protective of the island life," Kehoe reported. "People...were accusing us of commercialising it, saying that we were going to attract more tourists to the island and ruin it. Criticising us for not speaking Irish."
"We went there in a great head space, and the comments did have an impact on me. Being on the island was a perfect experience, and any kind of negativity was taking away from it."
Other Remote Job Opportunites
Opportunities like this one are definitely hard to come by, but not impossible.
Remember the job listing for Greece's Syros Island cat sanctuary? That one boasted free rent and electricity.
Then there were giant swaths of Spansish countryside for sale — at bargain prices. One such listing included "100 acres of land, a total of six houses, two barns and a big cattle barn that'll hold 70 cattle," for $230K or best offer.
Even cooler still was the real estate snag of the century for Game of Thrones fans when the castle of Riverrun in Ireland went up for grabs at just under $700K. Considering real estate prices in big cities, that was quite a steal.
Take a look at the gallery above and decide if this position on Great Glasket Island is for you — then hurry and apply before too many more others do.
---
Next, gaze in awe at Ireland's iconic Cliffs of Moher — the Emerald Isle's most visited natural attraction. Then, read about this tiny Norwegian island that has a radical idea they'd like you to conider.