After the Fukushima nuclear disaster of 2011, panicked citizens evacuated the nearby towns. At first, Naoto Matsumura was one of them. But with nowhere to go, he went back home to his pets.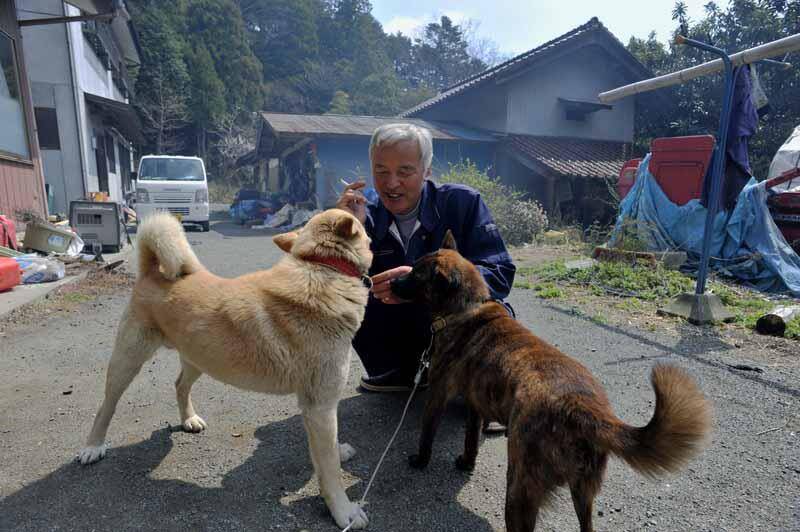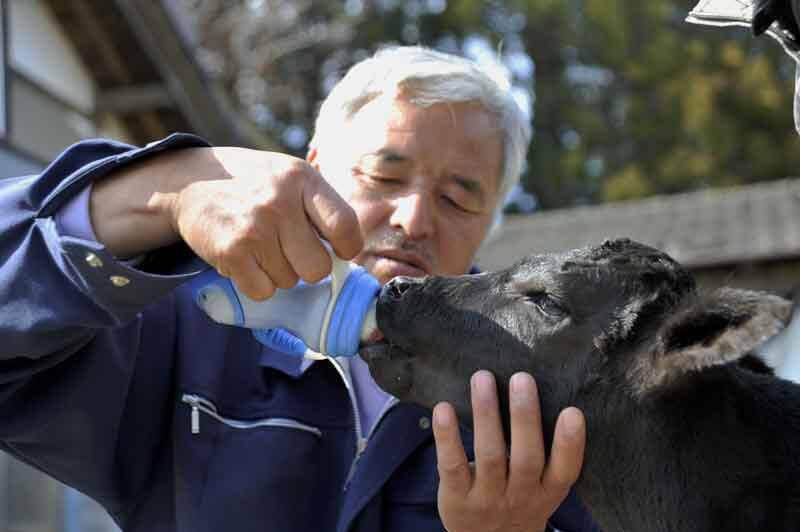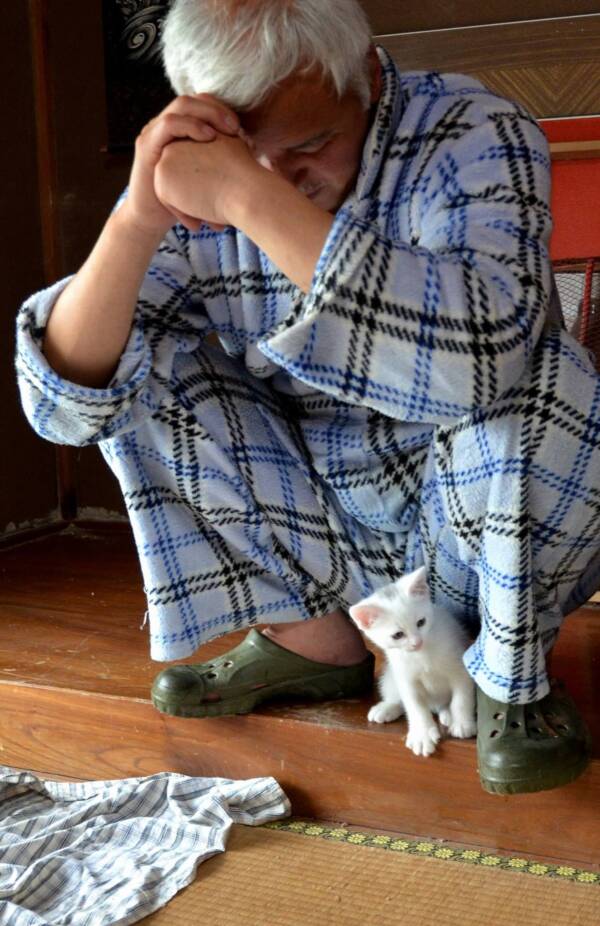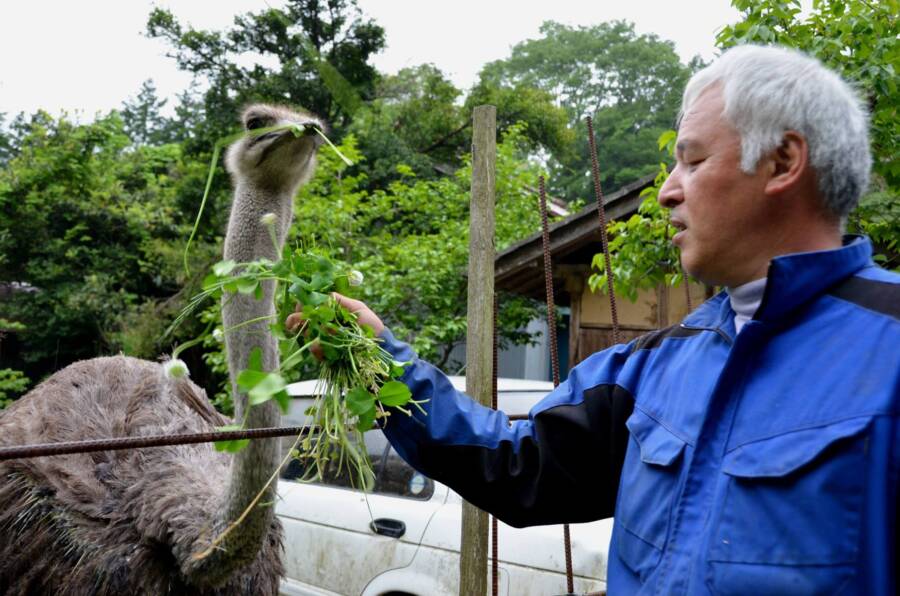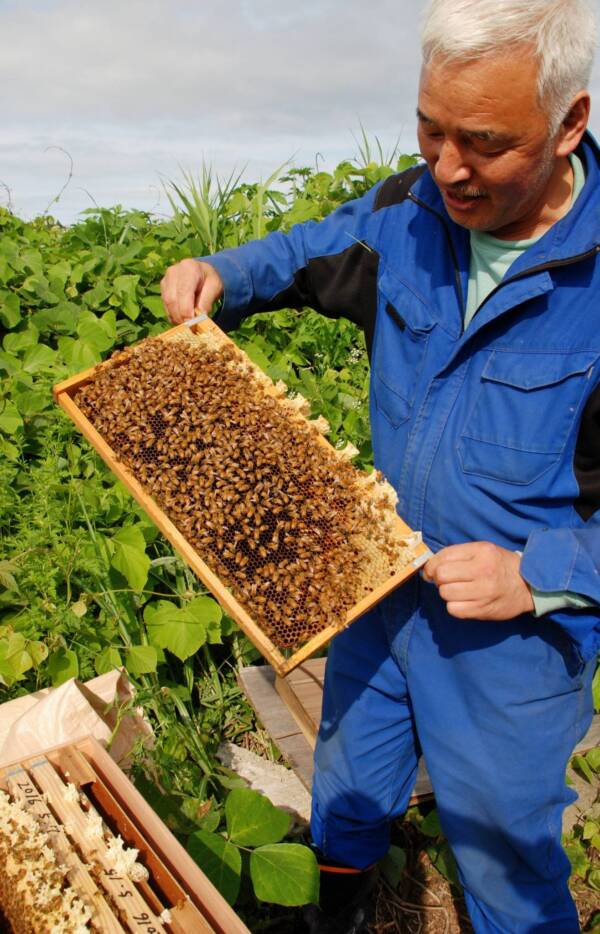 Naoto Matsumura, Guardian of Fukushima's Animals/Facebook
Naoto Matsumura, Guardian of Fukushima's Animals/Facebook
Naoto Matsumura, Guardian of Fukushima's Animals/Facebook
Naoto Matsumura, Guardian of Fukushima's Animals/Facebook
Naoto Matsumura, Guardian of Fukushima's Animals/Facebook
Naoto Matsumura, Guardian of Fukushima's Animals/Facebook
Naoto Matsumura, Guardian of Fukushima's Animals/Facebook
Naoto Matsumura, Guardian of Fukushima's Animals/Facebook
Naoto Matsumura, Guardian of Fukushima's Animals/Facebook
Located within Fukushima's Exclusion Zone, the small Japanese town of Tomioka has been almost completely abandoned since the infamous nuclear accident in 2011. The lone resident Naoto Matsumura is the last man standing in the region — among several animals.
Matsumura routinely cares for his own pet dogs, but also feeds semi-feral cats and dogs in the town. Formerly his neighbors' pets, these animals were abandoned on March 11, 2011, when Fukushima's nuclear plant exploded following a horrific earthquake and tsunami that devastated the region.
After the disaster, radiation was everywhere in Tomioka — in the water, in the soil, and in the food. Matsumura knows that he is shouldering a risk that very few would take on. However, the animals left behind don't seem to have anywhere else to go. So he stays with them.
When he first returned, he was concerned about the effects of radiation, such as a possible increased risk of cancer. But these days, he doesn't worry. He says researchers at the Japan Aerospace Exploration Agency told him that he probably wouldn't get sick for about 30 or 40 years.
"I'll most likely be dead by then anyway, so I couldn't care less," said Matsumura, who is nearly 60 years old, in a translated interview with VICE.
Aside from the stray cats and dogs, Matsumura also cares for the cattle, pigs, and even ostriches on the farms that were left ownerless. At this point, he seems to have embraced his fate as the "guardian of Fukushima's animals." But his selfless decision was admittedly not his first choice.
Life Inside The Exclusion Zone
"I didn't mean to stay at first," Matsumura admits. "I grabbed my family and escaped." But he was turned away by his relatives in other cities for fear of contamination from the radiation. Meanwhile, the evacuee camps he tried to join were filling up fast and running short on resources.
"It was such a hassle that I decided to come back," he said. "That's when I realized that our animals were still waiting to be fed."
Matsumura now cares for and feeds all the animals he can in the region. But at first, he was only thinking of his own animals — his precious pets.
"Our dogs didn't get fed for the first few days," he said. "When I did eventually feed them, the neighbors' dogs started going crazy. I went over to check on them and found that they were all still tied up. Everyone in town left thinking they would be back home in a week or so, I guess."
He continued, "From then on, I fed all the cats and dogs every day. They couldn't stand the wait, so they'd all gather around barking up a storm as soon as they heard my truck. Everywhere I went there was always barking. Like, 'We're thirsty' or, 'We don't have any food.' So I just kept making the rounds."
While Matsumura acted as quickly as he could, it didn't take long for the scene inside the Exclusion Zone to turn grim. In Tomioka alone, more than 1,000 cattle perished from starvation inside barns in the area. One of those barns was not far from Matsumura's house.
"You can still smell it a bit," he said. "All of them died and rotted away, leaving just the bones and horns. There were tons of flies and maggots on the corpses at first. It was so silent in town that the only thing you could hear was the buzzing of the flies. The stench was so horrible back then that if you stayed for more than five minutes, it would stick to you."
He added, "Now that it's all bones, it's easier to look at, but back then it was really gruesome, like a scene out of hell."
Naoto Matsumura, A Champion Of Radiation
As far as we know, Matsumura is the only human living inside the 12-mile radius of Fukushima's Exclusion Zone.
Research has shown that he has been exposed to 17 times the amount of radiation that someone living a normal life would experience. That's why researchers at the Japan Aerospace Exploration Agency wanted to test his health in the first place.
"When I went down and let them look me over, they told me I was the 'champion,'" he said. That meant that he had the highest level of radiation exposure in the whole country of Japan.
That's not surprising, especially since he was still eating vegetables, meat, and fish that had been contaminated when he first returned to the town.
Nowadays, Matsumura mostly eats relief food delivered from the outside, and drinks spring water that has been checked for contamination. He has no electricity and no running water. However, he does have solar panels, which he uses to power his computer and cell phone.
He also enjoys smoking cigarettes, according to the Japan Subculture Research Center. "I buy cigarettes when I go out of the forbidden zone from time to time. I like smoking," he said. "If I quit smoking now, I may get ill!"
The One Thing That Angers Matsumura
Matsumura has managed to keep his sense of humor despite his risky situation. But he does get upset when he thinks about certain decisions about Fukushima made by the Japanese government, as well as TEPCO, the power company in charge of the nuclear plant.
"The citizens of Fukushima protest very little," Matsumura said. "TEPCO took their houses, their land, the air, and the water, and they accept it! No one was angry. Before the construction of the nuclear power plant, TEPCO said, 'Problems will never occur, never.' Everyone has been cheated."
As for the government, certain officials have been directly responsible for some of the deaths of cattle in the Exclusion Zone. In May 2011, they reportedly euthanized cattle en masse in the region.
"If they were going to be used for meat it wouldn't bother me," Matsumura said. "That's just the way life is. But why just slaughter them all and bury them? Animals and humans are the same. I wonder if they could kill people just as indiscreetly."
It's no wonder why he'd want to do whatever he could to prevent that from happening again. Perhaps that's part of the reason why he's refused to vacate the area in spite of the government's recommendations.
"We have all been abandoned by the government," he told filmmaker Mayu Nakamura. "So the animals and I are staying here."
---
Next, read more about what's happening to the wildlife of Fukushima. Then, find out what the Japanese government wants to do with Fukushima's radioactive water.