Whether it's goats in Wales or coyotes in San Francisco, wildlife is thriving during the pandemic even though the human world has been brought to a standstill.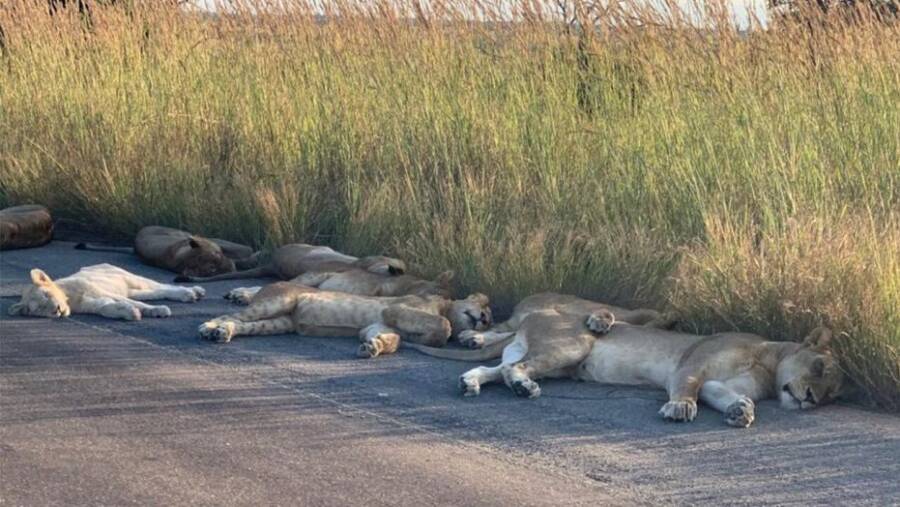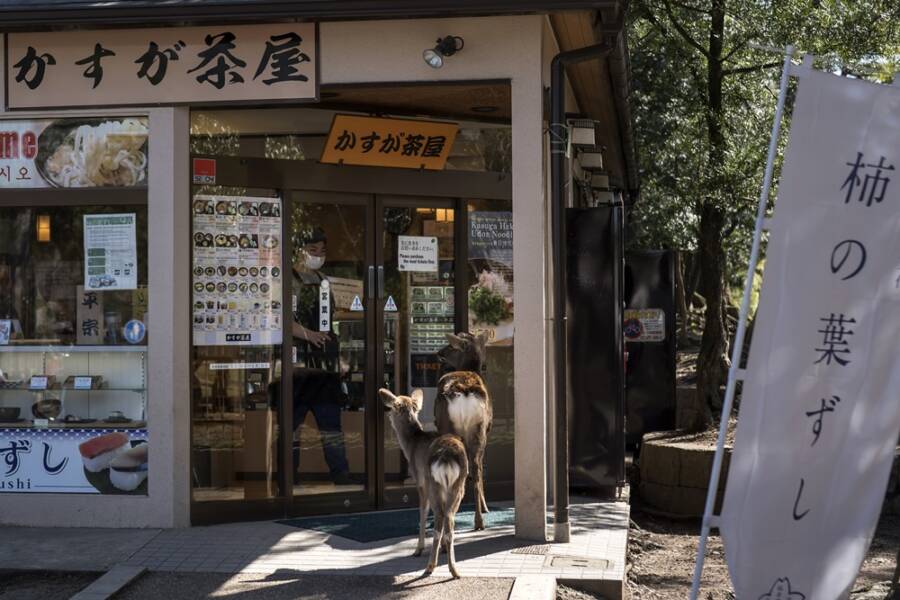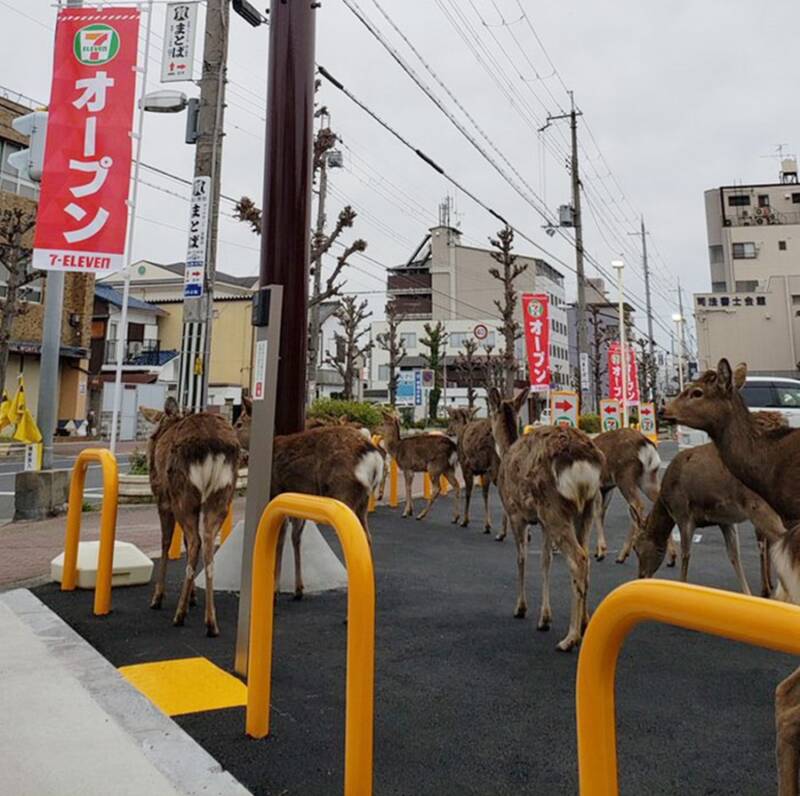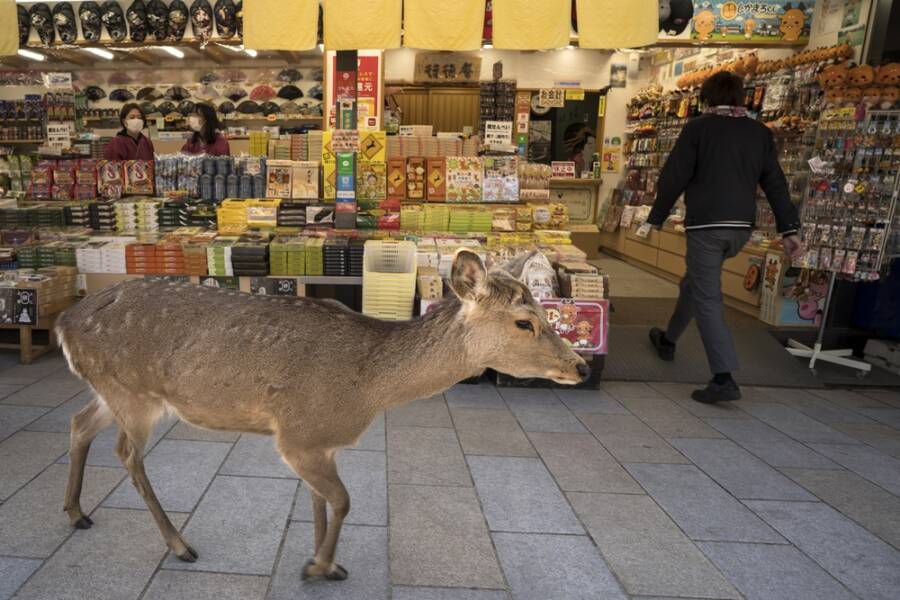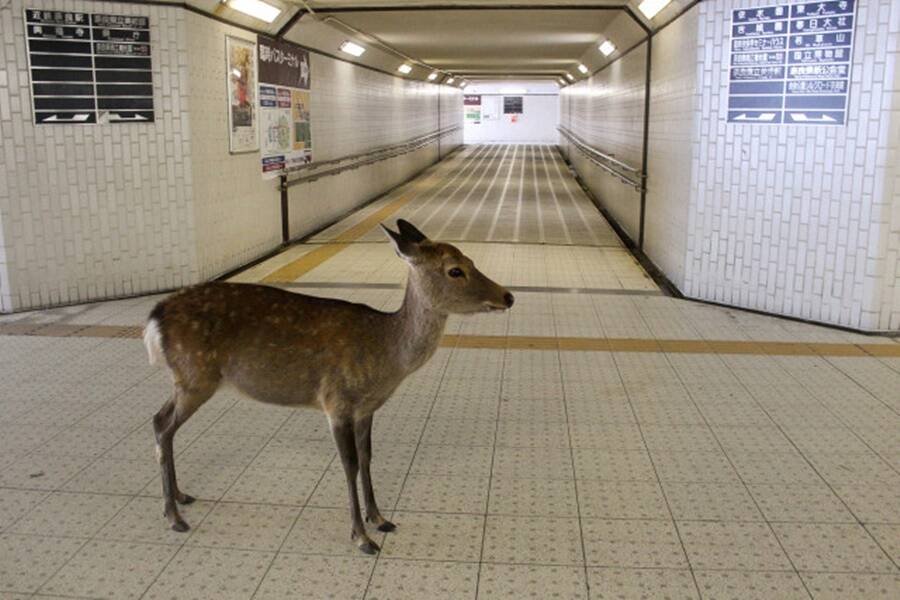 Richard Sowry/Kruger National Park
Tomohiro Ohsumi/Getty Images
Tomohiro Ohsumi/Getty Images
MARA SOSTI/AFP via Getty Images
SAM PANTHAKY/AFP via Getty Images
Ollie Millington/Getty Images
South Australia Police / Twitter
Christopher Furlong/Getty Images
Christopher Furlong/Getty Images
Christopher Furlong/Getty Images
Screengrab from Yosemite National Park/Instagram
Yosemite National Park/Instagram
Sasaluk Rattanachai/ Facebook
The COVID-19 outbreak may be causing devastation around the world, but in some places, the slowdown of human activity has led to a reemergence of wildlife taking over once-crowded public spaces.
A Wild Resurgence During Lockdown
Since the first case of COVID-19 was identified in November 2019, the outbreak — which has infected at least 177 countries and sickened more than one million people worldwide — has seemingly brought the entire world to a standstill.
But a closer look proves that while human life has been disrupted by the pandemic, for the animals it's a different story.
Things have mostly remained the same for the wild inhabitants of our planet — in fact, some of them may be doing even better than before. Since the wave of public lockdowns began to sweep continents between February and March of 2020, reports of unusual wildlife activity have risen.
Sightings of wild animals such as bears, big cats, coyotes, and deer — which normally remain hidden from nearby humans — have now increased.
Animals haven't just come out of their natural hiding places. They have also taken over bustling urban areas now devoid of human presence.
One of the first unique wildlife resurgences was a pack of mountain goats that had overrun the seaside town of Llandudno in Wales. The sight of these goats was so bizarre that resident Andrew Stuart, who spotted them outside his pub window, called the cops on the wandering herd.
"I'm sorry if the goats got arrested. But they were being very naughty," Stuart said of his panicked reaction.
The goats were believed to have come down from the nearby Great Orme to look for food. They enjoyed brief fame as photographs of the funny-looking goats strutting in front of shuttered stores made global news.
Other amazing wildlife resurgences captured on film have taken place around the world and can be viewed in the gallery above.
Public Spaces Reclaimed By Nature
These wildlife sightings are certainly fascinating. But there have also been a few instances where supposed sightings turned out to be inaccurate or fake. It's a consequence of social media reporting, which is how a lot of first-hand sightings first come to light.
Reports of wild dolphins swimming through the now-clear waters of the Venice canals — which many took as a symbol of the harm humans have done to the environment — turned out to be a pod spotted at a port in Sardinia, hundreds of miles away from the canal city.
Another wildlife report that turned out to be false was the story of a herd of elephants getting drunk on corn wine and passing out in an unguarded farming patch in China.
Although a few of the viral sightings were proven false, the majority of wildlife sightings are still true.
Wildlife thriving as humans put their lives on hold is a testament to the extent of human influence; as human activity quiets down, nature has become more lively.
Kruger visitors that tourists do not normally see. #SALockdown This lion pride are usually resident on Kempiana Contractual Park, an area Kruger tourists do not see. This afternoon they were lying on the tar road just outside of Orpen Rest Camp.
📸Section Ranger Richard Sowry pic.twitter.com/jFUBAWvmsA

— Kruger National Park (@SANParksKNP) April 15, 2020
Most remarkably, levels of air pollution have also severely declined.
Researchers in New York told the BBC that early measurements of air quality since the global slowdown showed carbon monoxide from vehicle emissions had been reduced by nearly 50 percent compared to the same period last year.
The resurgence of wildlife in unexpected places, particularly major urban areas, is a poignant reflection of how much human encroachment has affected wildlife.
"One of the hallmarks of species that live near or within human settlements is that they are very behaviorally flexible and responsive to these kinds of changes," Joanna Lambert, a wildlife biologist at the University of Colorado-Boulder, told Popular Science of the recent reemergence of animals.
"They are paying attention, and certainly things have quieted down."
An extreme example of this speedy adaptation is how quickly wildlife living around abandoned toxic sites like the Fukushima and Chernobyl nuclear disasters have bounced back and even thrived over the years since.
In addition to the obvious changes in the environment, experts believe that the isolated humans currently stuck in lockdown could also be contributing to the appearance of wildlife resurgence, even when things may be the same as usual.
"People are just at home noticing more things," explained Niamh Quinn, a human-wildlife interactions advisor with the University of California. "Especially in California, we're not all spending five hours a day on the freeway [now], you know?"
---
Now that you've taken a peek at the seemingly unusual abundance of wildlife activity following the coronavirus lockdowns, learn how conservation efforts are pushing large predators into new territories. Next, check out 27 animals that don't think you can see them.