Believed to have inspired "The Great Gatsby," Oheka Castle was one of the most opulent party mansions on Long Island in the 1920s. Today, it's a historic hotel — and a popular filming location.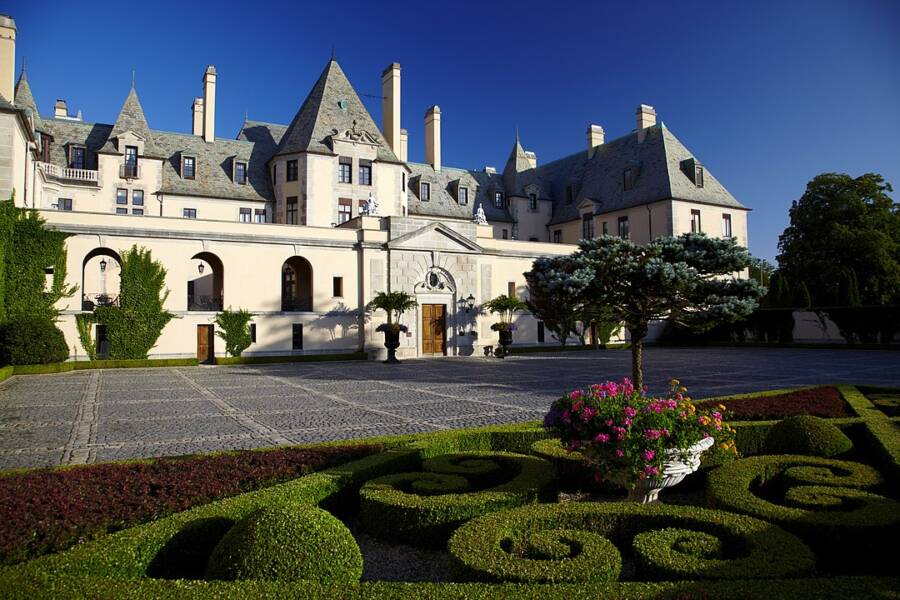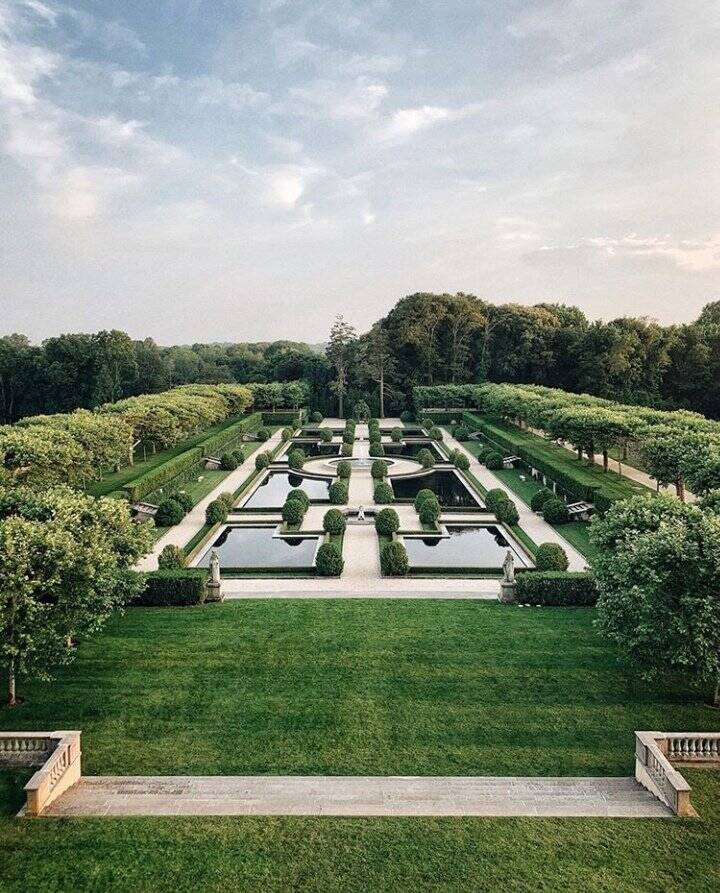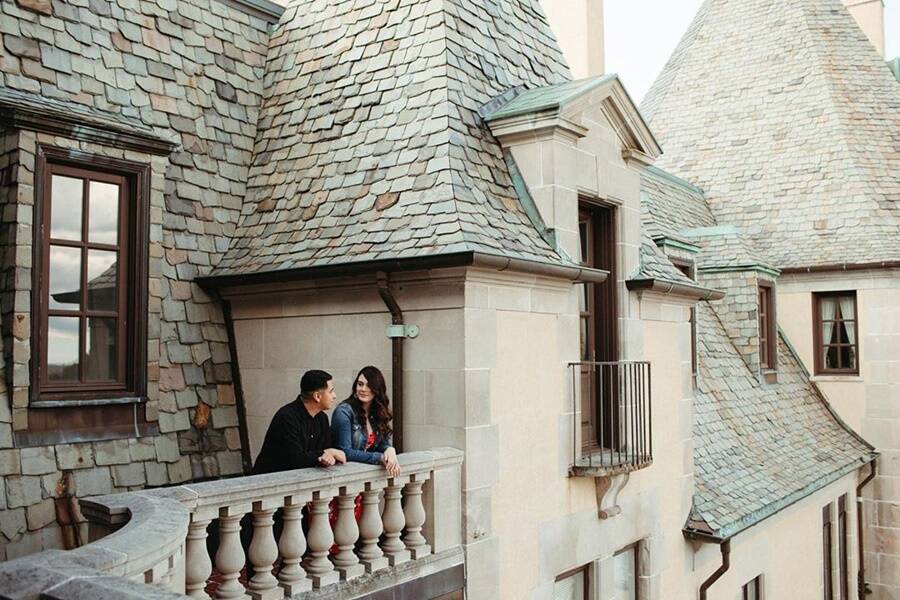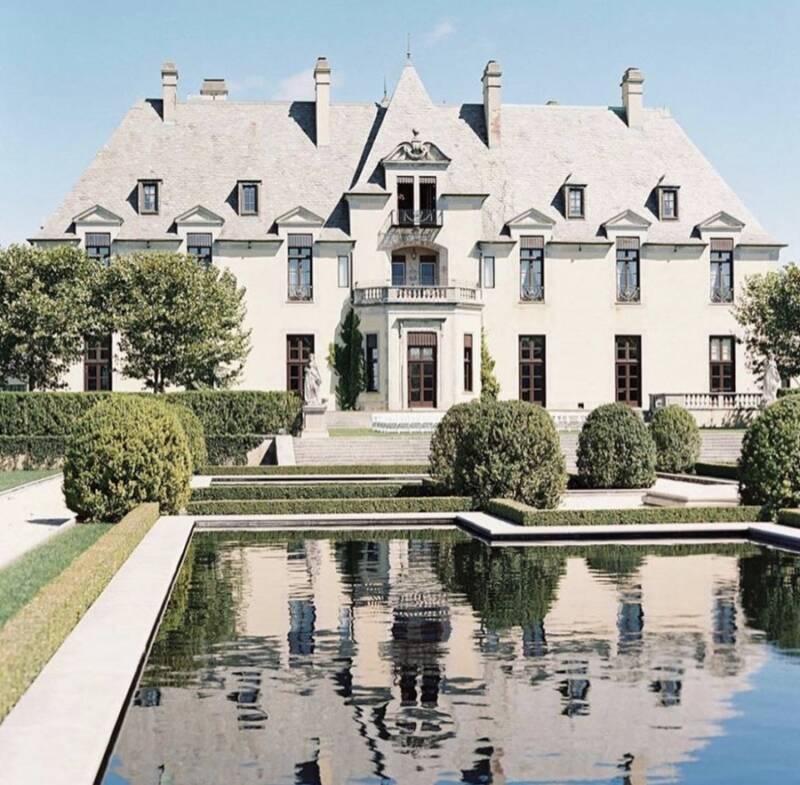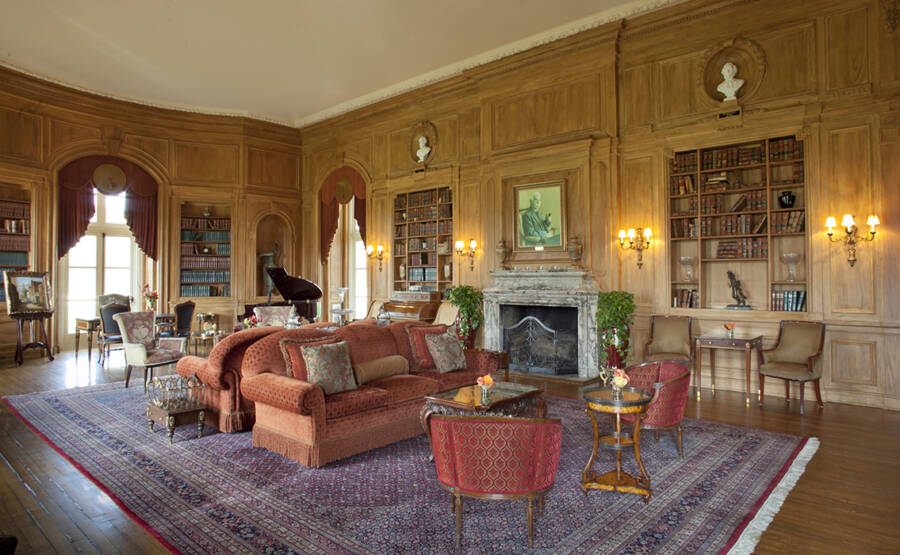 Brett Matthews via The Glass Magazine
Elliott Kaufman via The Glass Magazine
Thirty-four miles outside of bustling New York City stands the luxurious Oheka Castle, a century-old mansion that was once the second-largest private residence in the United States.
For years, Oheka Castle was the site of the hottest parties on the East Coast. The who's who of high-society, international politicians, and, of course, famous Hollywood movie stars were regularly spotted at the residence.
The castle's parties were so famous that they allegedly inspired F. Scott Fitzgerald's novel The Great Gatsby, which features opulent fêtes at a lavish estate.
Its later years were, unfortunately, less glamourous. After its original owner died, Oheka Castle was used as a retirement home and then a military academy until it was eventually abandoned.
Eventually, the historic property was bought by a local developer who invested millions of dollars to return it to its once-lavish state and convert it into a hotel. Now, Oheka Castle is once again among the most famous estates in all of Long Island.
It's especially popular as a wedding venue and a filming location for a number of movies and TV shows including the hit HBO series Succession. Dive into this mega-mansion's history and find out what makes it so special.
Oheka Castle's History From The Late 19th Century To The Roaring Twenties
Otto Hermann Kahn was a German Jewish immigrant who made his name as a financier and businessman after coming to the U.S. in 1893. He was most famous for reorganizing the Union Pacific Railroad alongside railroad tycoon E. H. Harriman.
With all his success, Kahn had some hard times too. In 1905, his country home burned to the ground in a devastating fire. So when he began work on his next palatial dream home, he had his architects design a fire-proof home built entirely of steel and concrete.
In 1914, he purchased 443 acres of land in Cold Spring Harbor, which is the highest point in Long Island, for a cool $1 million. Then, to build his dream home, Kahn would spend a total of $11 million — roughly $158 million today.
The construction of Oheka Castle began in 1917 and was completed two years later. It was the largest private residence in the United States, second only to the Biltmore Estate in North Carolina.
Kahn's dream house was a 109,000-square-foot French-style mansion with a grand staircase in the entryway foyer modeled after the Chateau de Fontainebleau in France. It became known as Oheka Castle, an acronym taken from his full name.
Oheka Castle's splendor was immediately visible upon entrance. Visitors were greeted by a long driveway lined with manicured red cedar trees that led you into the property. The grounds also featured a beautiful grand lawn with a reflective pool and fountains interwoven into its design as well as an 18-hole golf course.
Tennis courts, stables, orchards, a landing strip, and a large private greenhouse were also on the property.
Inside the "house" were 127 rooms, a grand library housing a secret passageway behind one of the bookcases, and 39 working fireplaces. Oheka Castle's entirety was kept in tip-top shape by a team of 126 full-time servants.
Otto Hermann Kahn used Oheka Castle as his family's summer home where they famously threw the most extravagant parties on the East Coast. Everyone from highly-esteemed diplomats to famous film stars attended the lavish events.
The property was also the site of Kahn's daughter's wedding, which became the first of many wedding ceremonies hosted at Oheka Castle.
It's believed that during this time Oheka Castle provided inspiration for F. Scott Fitzgerald's famed novel The Great Gatsby which depicts opulent parties at an estate very similar to Kahn's summer home.
The Great Gatsby Mansion Today
After Otto Hermann Kahn's death in 1934, Oheka Castle moved between multiple ownerships. In 1939, the family sold the sprawling property to the Welfare Fund of the Sanitation Workers and Oheka Castle became a retirement home for the sanitation workers of New York City.
During World War II, Oheka Castle became a radio operator's school for the Merchant Marines. Then, from 1948 to 1979 it was occupied by the Eastern Military Academy until it closed. The academy bulldozed the mansion's gardens and divided its luxurious rooms into smaller classrooms and dorms.
It was finally abandoned in 1980 and stood forgotten for years. During that time, over 100 cases of attempted arson were reported at the mansion, but none ever caught flame thanks to Kahn's fireproof design.
Oheka Castle was bought up in 1984 by developer Gary Melius who purchased the destroyed property and its remaining 23-acre plot for $1.5 million. But the estate was no longer the playground for the rich and famous it once was.
"When I first bought the property, it looked like something from a horror movie," Melius said. "But I saw what it needed, that it could become something great."
Restoring Oheka Castle was a huge investment. It began with hauling out 300 trailer trucks worth of trash over the first six months of repairs. Then, 222 new windows and doors were purchased to reseal the property as well as 4,000 new roof slates to fix the damaged roof.
It was a big gamble, but it paid off. Oheka Castle hosted its first wedding after reopening on May 7, 1987. It has since been converted into a 32-bedroom luxury hotel featuring a grand ballroom, restaurant and bar, a swimming pool, and more.
The cost of restorations and improvements to Oheka Castle over 20 years reportedly cost about $37 million, making it the largest restoration project in U.S. history, according to the estate's website. It is also listed on the National Register of Historic Places.
These days, Oheka Castle hosts daily tours of its gorgeous property. It is a popular venue for weddings, parties, and serves as a frequent backdrop for music videos, such as Taylor Swift's "Blank Space," and TV shows like Gossip Girl, Succession, Madam Secretary, and The Americans.
The famous Gatsby mansion has also hosted 1920s-style parties, where the wealthy once again sip champagne while dressed in period-garb. Perhaps Fitzgerald might have described these nostalgic revelers with this fitting passage from Gatsby — "boats against the current, borne back ceaselessly into the past."
---
Now that you've learned about the multimillion-dollar Oheka Castle in Long Island, go inside nine abandoned castles that are now haunting shells of their former glory. Then, read about the European fugitive who faked his own death and was found living in his lavish French castle.