The list of the most polluted cities in the world has Onitsha, Nigeria at the top, followed by many others whose air can literally kill.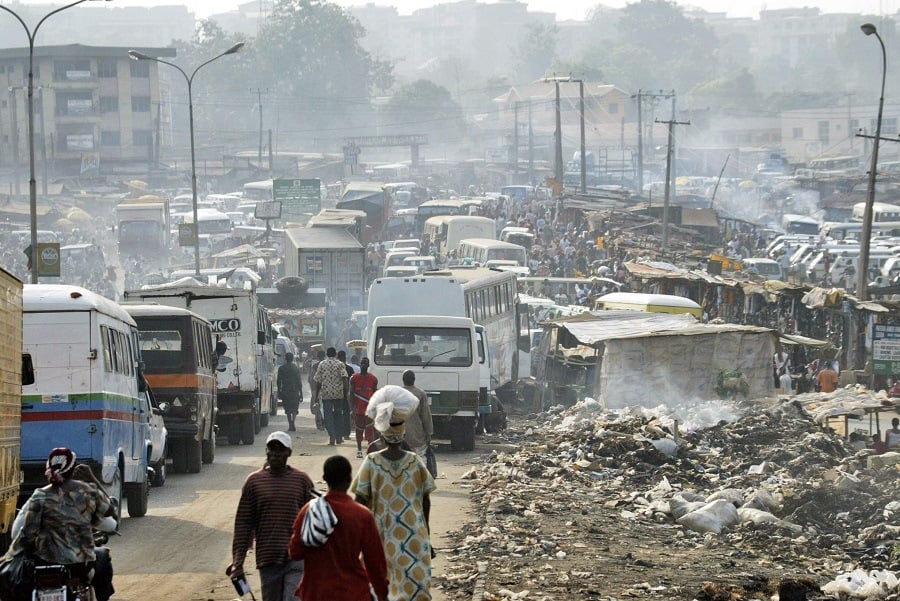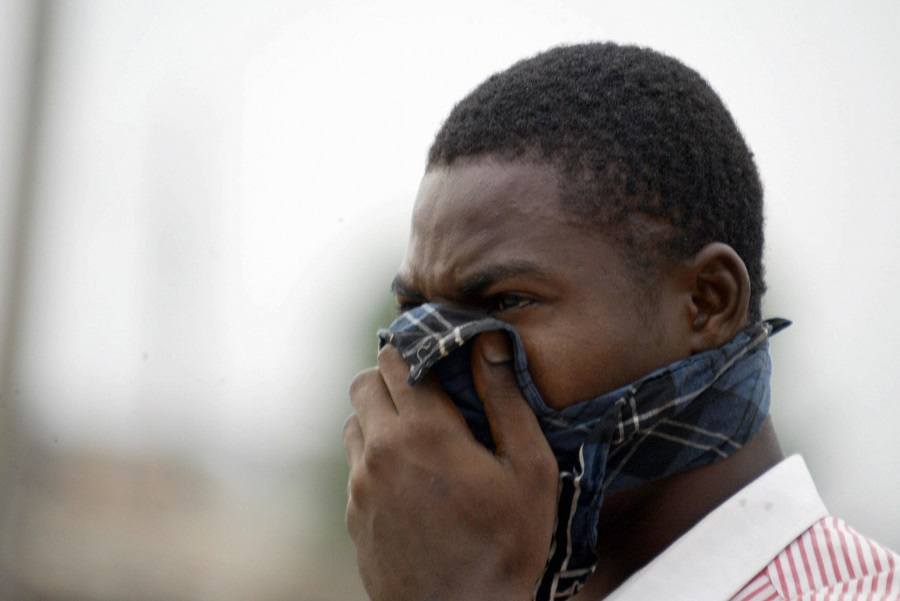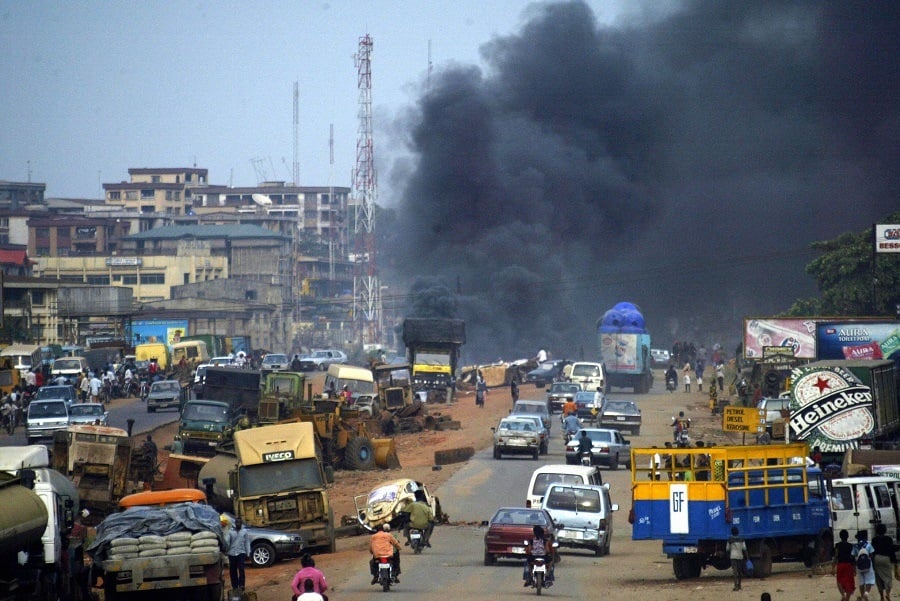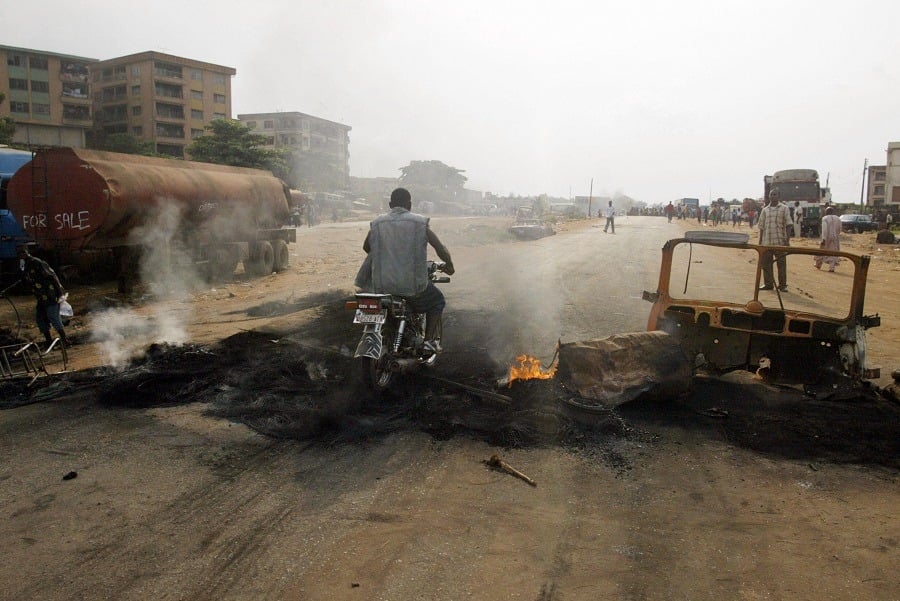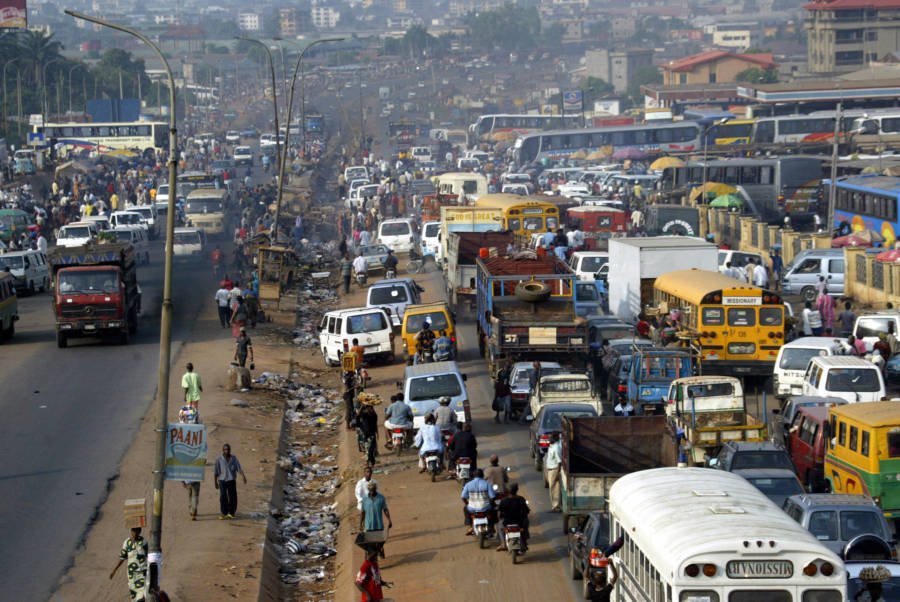 PIUS UTOMI EKPEI/AFP/Getty Images
PIUS UTOMI EKPEI/AFP/Getty Images
PIUS UTOMI EKPEI/AFP/Getty Images
PIUS UTOMI EKPEI/AFP/Getty Images
PIUS UTOMI EKPEI/AFP/Getty Images
PIUS UTOMI EKPEI/AFP/Getty Images
PIUS UTOMI EKPEI/AFP/Getty Images
DAVE CLARK/AFP/Getty Images
PIUS UTOMI EKPEI/AFP/Getty Images
The World Health Organization has just released appalling new air quality data revealing the most polluted cities in the world.
Between 2008 and 2015, WHO measured pollutants -- particulate matter between 2.5 and 10 microns in diameter -- in the air across 3,000 settlements in 103 countries.
What's most shocking -- and alarming -- is just how poor the world's air quality is across the board. Worldwide, WHO reports that air pollution has increased by eight percent since 2008 and that more than 80 percent of people living in urban areas (discounting the ones that don't even monitor air pollution) are currently breathing air considered to be dangerous by WHO standards.
Sadly, and all too predictably, that problem is even worse in low- and middle-income countries. In those countries -- largely in southeast Asia, the Middle East, and Africa -- a staggering 98 percent of cities with more than 100,000 inhabitants have air that falls below WHO guidelines (that percentage drops to 56 in high-income countries).
Exactly how destructive all this pollution is varies from estimate to estimate, but, no matter how you look at it, the results are terrifying. A study published late last year claimed air pollution causes three million deaths per year. Research released this February claimed just under six million. A WHO report from 2014 put the number at seven million.
And as last year's WHO study claimed, by 2050, without government intervention, those numbers could double.
What's almost as shocking as the worldwide air pollution problem is that the most polluted city in the world is not any of the few we'd all likely guess (Delhi, Beijing, Shanghai). Instead, it's Onitsha, Nigeria.
The air in this fast-growing city in southeastern Nigeria contained nearly 600 micrograms of PM10s (particles measuring 10 microns in diameter, less than one-seventh the diameter of a strand of your hair) per cubic meter, a figure that's 30 times higher than WHO standards.
Although air pollution monitoring in Africa is notoriously unreliable, a recent study of the city corroborates and brings to life WHO's startling numbers. That study found, as recounted by The Guardian, that Onitsha contains:
"More than 100 petrol stations in the city, often selling low-quality fuel, dozens of unregulated rubbish dumps, major fuel spills and high levels of arsenic, mercury, lead, copper and iron in its water. The city's many metal industries, private hospitals and workshops were all said to be heavy polluters emitting chemical, hospital and household waste and sewage."
How did we get here? Onitsha's story isn't tragic in any kind of dramatic way: It was once a small city in a low-income country that urbanized rapidly starting in the mid-late 20th century, which caused its population to balloon by as much as fivefold in mere decades.
In fact, that sounds like an impressive story of growth. But that's just the kind of story that so often leads to lethal air. And, sadly, around much of the world today, that story is far from uncommon.
---
After this look inside Onitsha, first among the most polluted cities in the world, take a look at these surreal photographs of pollution in China. Then, see why Delhi recently held the title of most polluted city in the world.