Samuel Little's murderous spree spanned over three decades and was largely comprised of killing single women in their 20s. This is how he remembers them.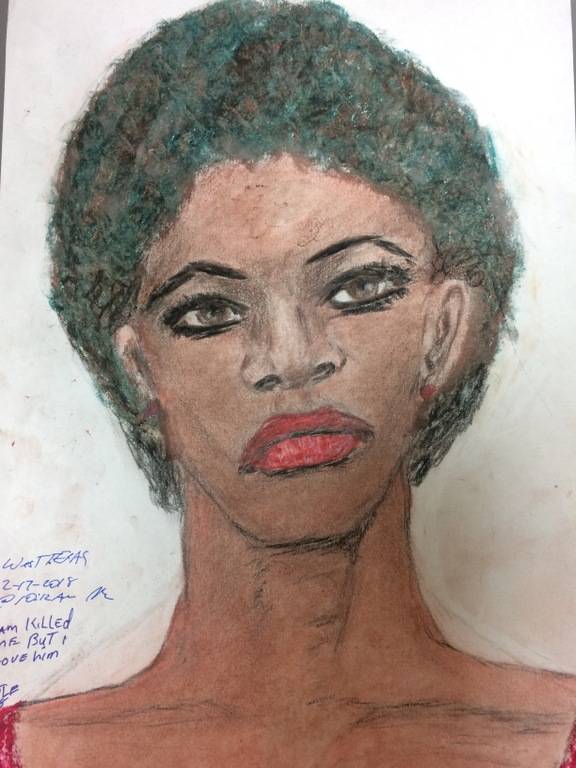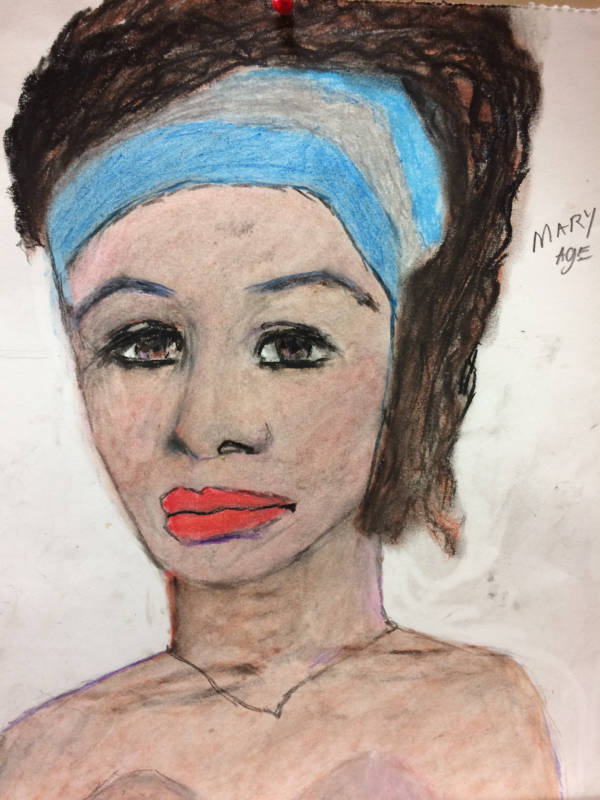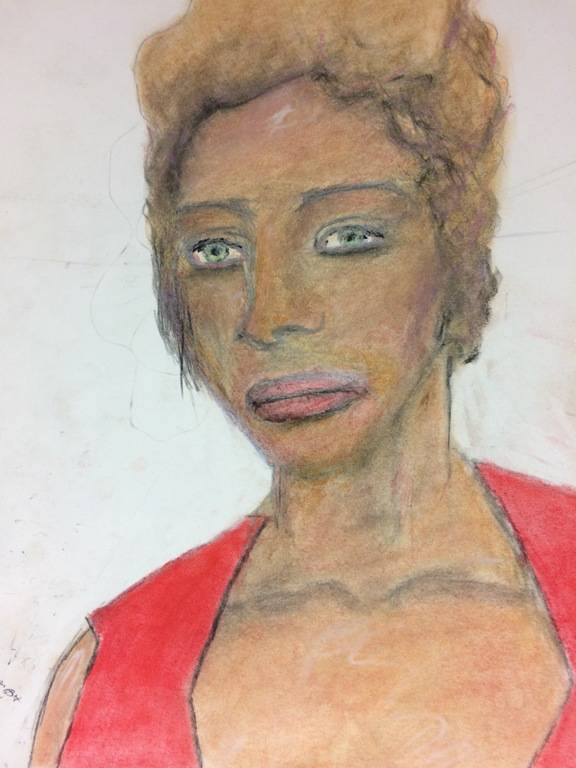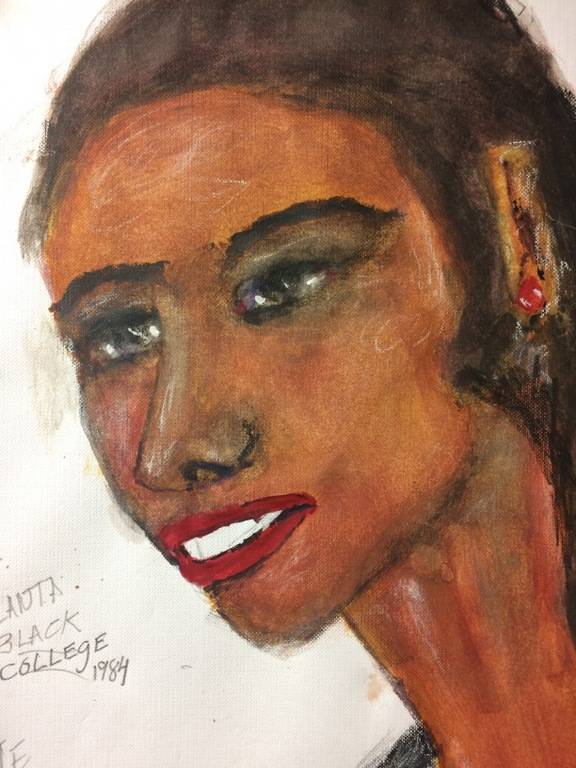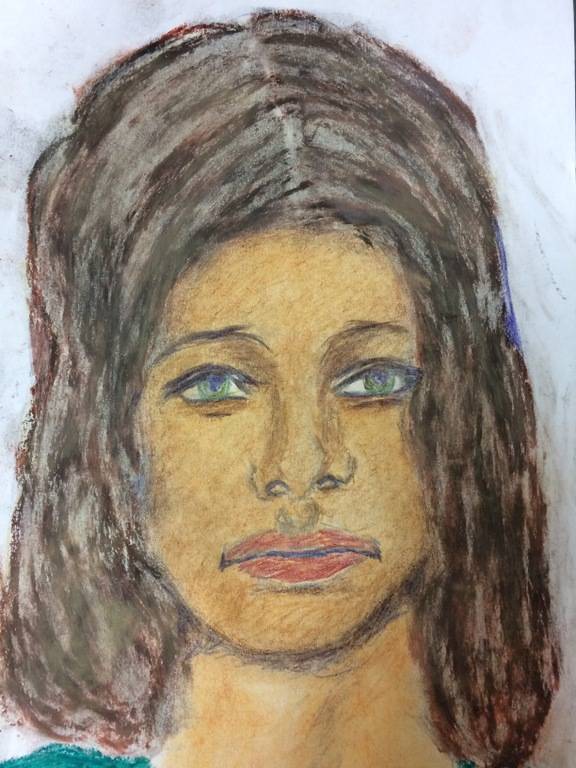 Samuel Little is the most prolific American serial killer you've never heard of — that is, if his confessions are true. The 78-year-old convict already serving three life sentences has recently confessed to actually killing as many as 90 people across more than a dozen states between 1970 and 2005.
The FBI and Texas Rangers have already been able to confirm 34 of those killings in part with portraits of the victims drawn by Little from memory. While dozens of unsolved "Jane Does" remain, these drawings have thus far helped to reopen and eventually close dozens of cold cases.
Drawing Connections
Little is currently serving life in prison for three homicide charges and has been shockingly transparent of late with authorities about his cross-country rampage, CNN reported.
Little was hoping to move prisons when he was approached by the FBI's Violent Criminal Apprehension Program (ViCAP) last spring. Little appeared to have information regarding a killing in Odessa, Texas, that caught the attention of Texas Ranger James Holland and two FBI crime analysts. They then approached Little with an offer: give us some information and we'll switch you into a new prison. Little turned out to be more than willing to talk.
"Over the course of that interview in May, he went through each city and state and gave Ranger Holland the number of people he killed in each place," said ViCAP crime analyst Christina Palazzolo. "Jackson, Mississippi — one; Cincinnati, Ohio — one; Phoenix, Arizona — three; Las Vegas, Nevada — one."
Ector County District Attorney Bobby Bland said that Little assisted authorities diligently for months and ultimately admitted to having killed around 90 people from California's beaches on the Pacific Ocean to the deserts of New Mexico and the midwest, down to Florida's southern tip and back up to Washington D.C. — all between 1970 and 2005.
While 34 of these confessions could be corroborated thus far and, at last, provide the families of those victims with some closure, most of Little's confessions are still pending verification.
Little has no rational reason to lie as he'll already be in prison until he dies, but Little is, of course, not a very rational person. Nonetheless, his statements have thus far proven to be accurate. According to Bland, if the rest of his story adds up, Little could become the most prolific serial killer in the country's history.
"There's been a lot of cooperation for law enforcement across the country as Texas Rangers are in the process of verifying the murders," said Bland.
Little remembered everything about his crimes, according to Palazzolo, including the car he was driving, where he was, and whom he picked up. Little's memory is apparently so reliable, in fact, that the drawings he made of his victims are actually practical pieces of evidence for the investigators attempting to close decades-old unsolved murders. He may not recall the exact dates of certain incidents — but he can still recollect the faces of the women he killed who can then be identified by their friends or families.
Since the majority of his crimes remained unsolved or unknown at the time of his arrest, Little is currently only serving three consecutive life sentences — a pittance, compared to the staggering term he'd face if his total crimes were successfully presented in court.
The Murders Of Samuel Little
Little's victims were largely women unprotected from society's social norms, either prostitutes or drug addicts too incapacitated to realize how dire their straits had become, or whose addictions could easily have qualified as a cause of death. Little, who was once a competitive boxer, would typically dump the bodies of his victims wherever he could — alleys, dumpsters, or a garage — after first knocking them out, beating, and strangling them.
Perhaps most shocking — besides Little's exorbitant streak of victims — was how long it took for him to be apprehended. Richard Nixon had just finished his first year in office when Little began beating and strangling women to death, while Barack Obama was entering his second term when he was finally caught.
But with "no stab marks or bullet wounds, many of these deaths were not classified as homicides but attributed to drug overdoses, accidents, or natural causes," the FBI said in its initial report in November last year.
Little's relationship with the law stems back to 1956 when he was apprehended on a slew of shoplifting, fraud, drug, solicitation, and breaking and entering charges.
It was not until September 2012 when Little's streak finally came to an end. A narcotics-related warrant for Little's arrest caught the attention of an officer which led him to Little in a homeless shelter in Kentucky. After his subsequent extradition to Los Angeles, DNA samples were taken — and finally matched to victims in three unsolved murders from 1987 to 1989.
He pleaded not guilty to all three homicide charges despite witness testimonies from various women who narrowly escaped his clutches. He was consequently convicted in 2014 and received three consecutive life sentences.
The Most Prolific Serial Killer In U.S. History?
Fortunately, the LAPD decided to share Little's DNA samples with the FBI who let the ViCAP program run a trace on them. Little's DNA was matched to the killing of Denise Christie Brothers in Odessa, Texas, who was found dead from strangulation in an empty parking lot in January 1994 a few blocks from a motel. This match led to the cooperative efforts between the FBI and Texas Rangers.
Bland said Samuel Little provided them with such detailed, minute statements that only Brothers' real killer would've known and was subsequently indicted by a grand jury on July 16 of last year. He was then sent to Texas to face the newfound charges for which he pleaded guilty this time and received a further life sentence. Little is currently being held in Odessa and is reportedly in bad health.
Last December, the FBI's ViCAP program and Carolyn Nunn of the KSP Central Forensic Laboratory found a match between Little and the murder of 23-year-old Linda Sue Boards who was found in a field on May 15, 1981, and last seen alive four days earlier on her way to a nightclub in Bowling Green. A Warren County grand jury in Kentucky was subsequently able to indict Little of this crime too, Bowling Green Daily News reported.
"We've had a lot of luck through the years on some cold cases and any time you can hopefully give some measure of closure to a victim's family, especially in a violent crime, it means a lot to everybody involved in law enforcement," said Warren County Commonwealth's Attorney Chris Cohron.
Samuel Little was also connected to the death of a Knoxville woman, named Martha Cunningham, previously thought to have died of natural causes, Knox News reported.
"I never believed my sister died of natural causes — none of us did," said Jessie Lane Downs. "But now we know, thank the Lord." Cunningham's death was a mystery to her family for nearly 44 years since she was found by two hunters on Jan. 18, 1975 — bruised and dumped in the woods.
Fortunately, the FBI's collaboration with law enforcement all over the country continues to close cases such as these, and provide the families of Little's victims with some semblance of peace.
---
After you read about the murders of Samuel Little and the drawings he made of his victims, read about Robert Hansen, the serial killer who hunted his victims like animals. Then learn about the disturbing crimes of serial killer Sean Vincent Gillis and "Night Stalker" Richard Ramirez.