Santa Claus is based on a real man named St. Nicholas who lived in the third century, but the generous monk also spawned countless other legends of Santa-like figures.
Most children in the United States grow up with a very clear idea of who Santa Claus is and what he looks like. Legends of Santa around the world describe him as jolly, rosy-cheeked, and endowed with powers that allow him to visit every house in one night to deliver Christmas presents.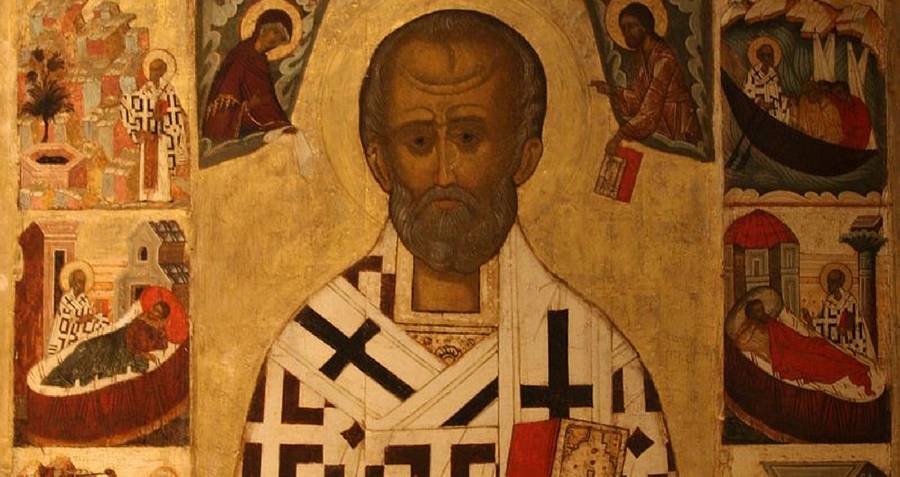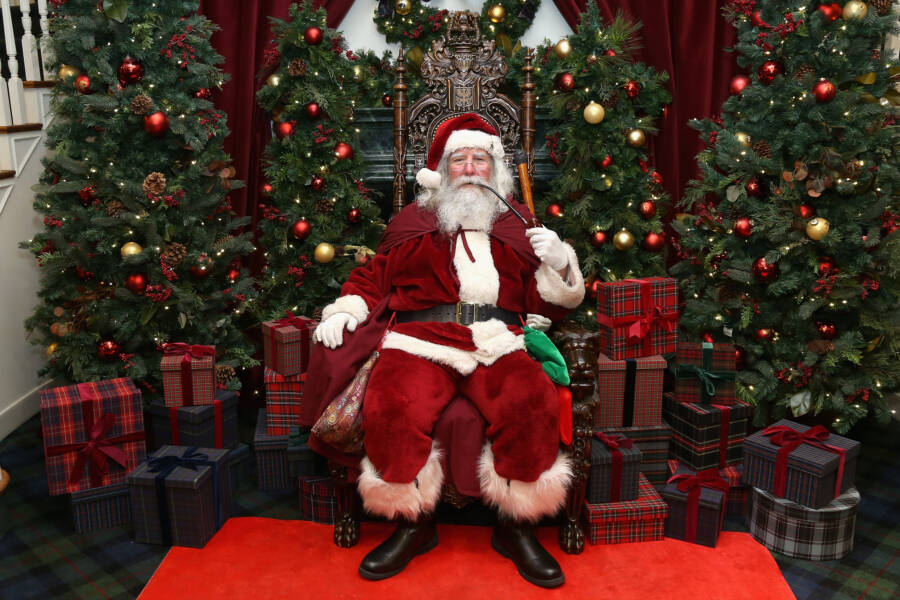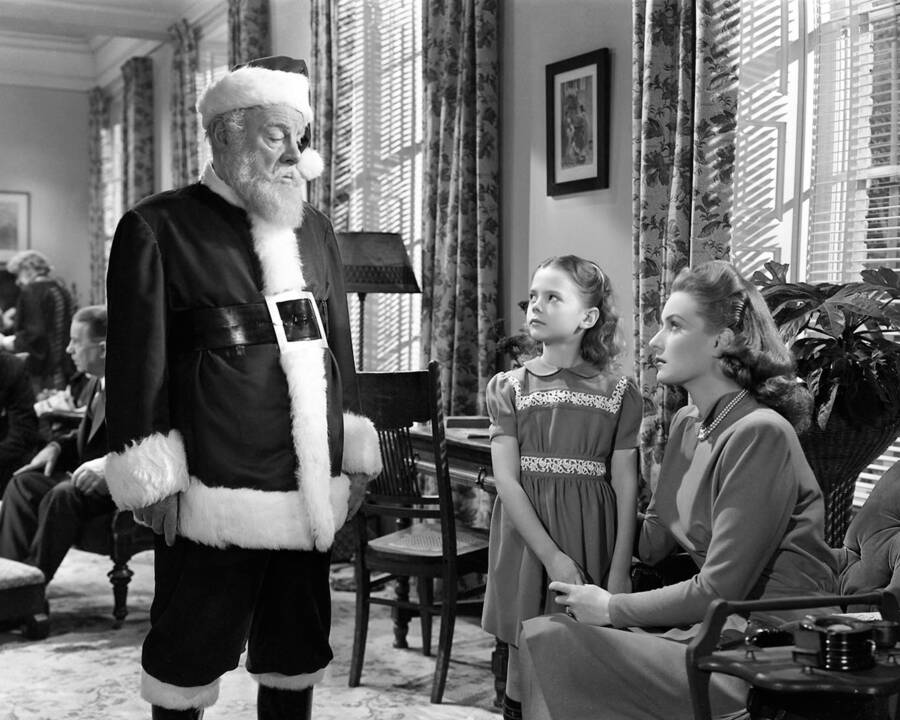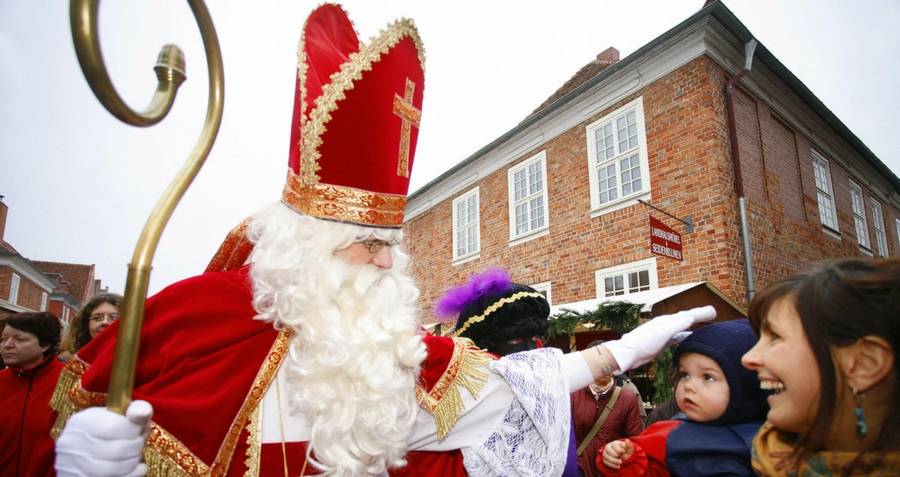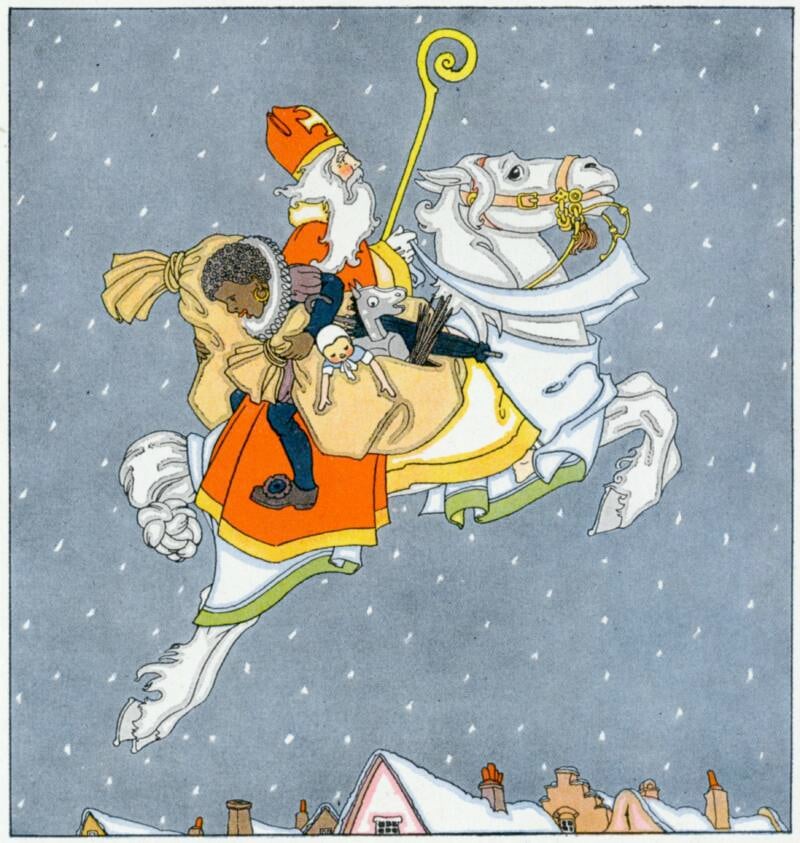 Santa Claus
Bennett Raglin/Getty Images for Brooks Brothers
Kris Kringle
Silver Screen Collection/Getty Images
Zwarte Piet
Transcendental Graphics/Getty Image
Father Christmas
Transcendental Graphics/Getty Images
Ded Moroz and Snegurochka
VYACHESLAV OSELEDKO/AFP via Getty Images
Szent Miklós
MICHAL CIZEK/AFP via Getty Images
Père Noël
Guy CHARNEAU/Gamma-Rapho via Getty Images
Père Fouettard
JEAN-CHRISTOPHE VERHAEGEN/AFP via Getty Images
La Befana
Franco Origlia/Getty Images
Christkind
Nicolas Armer/picture alliance via Getty Images
Olentzero
Ander Gillenea/Getty Images
Hotei
Heritage Art/Heritage Images via Getty Images
Święty Mikołaj 
Artur Widak/NurPhoto via Getty Images
Papai Noel
MICHAEL DANTAS/AFP via Getty Images
Noel Baba
Chris McGrath/Getty Images
Amu Nowruz
Chris Maddaloni/CQ Roll Call
But some of those households might greet the American Santa Claus with confusion. After all, different countries celebrate Christmas in different ways, and they often have very different concepts of Santa Claus — if the jolly old man is part of their holiday culture at all.
Below, see how the legend of Santa Claus first began, and learn more about Santa Claus legends in different countries around the world.
How Did The Legend Of Santa Claus Begin?
According to HISTORY, modern-day Santa Claus legends stem from a third-century monk named St. Nicholas. Born into wealth, St. Nicholas gave away his inheritance to the needy, suffering, and sick. In one famous anecdote, he even left gold in the shoes or stockings of three sisters so that they could escape prostitution. This is perhaps why children await Christmas gifts in their shoes or stockings.
St. Nicholas later became the Bishop of Myra and established a reputation for his generosity and his affection for children. After his death on Dec. 6, 343 C.E., HISTORY notes that he became known as the protector of sailors and children. Around the 13th century, Catholics began celebrating his feast day on the anniversary of his death, and eventually children started receiving gifts to mark the occasion.
A popular saint through the ages, St. Nicholas was called Sint Nikolaas in Holland and nicknamed Sinterklaas. As Dutch immigrants arrived in the United States in the 18th century, they brought the Sinterklaas legend with them — and soon, Sinterklaas turned into "Santa Claus."
The Legend Of Santa Claus In The United States
Santa Claus legends in the United States slowly developed throughout the 19th century. Authors like Washington Irving and Clement Clarke Moore helped develop the American Santa Claus myth. Irving described Santa Claus as "riding jollily" over rooftops in 1809, per the New York Public Library, and Moore's poem "A Visit from St. Nicholas," first published in 1823, described Santa Claus with a "round belly" that jiggled like a "bowlful of jelly."
As Christmas increased in significance during the Civil War (1861-1865), Santa Claus legends in the U.S. began to solidify. Then, political cartoonist and Bavarian immigrant Thomas Nast sketched out the modern-day Santa Claus, complete with a beard, suit, and round stomach.
Since then, Santa Claus has become an integral part of Christmas in America. Salvation Army volunteers dress as Santa and encourage shoppers to give money, children go to malls to sit on Santa's lap, and families across the nation leave out cookies in preparation for his visit each Christmas Eve night.
But there are major differences in Santa around the world. He doesn't always use reindeer to get around, for example — and in some places, he's not especially jolly.
From 'Krampus' To 'Joulupukki,' Meet Santa Around The World
In Europe, Santa Claus legends are a bit different. In Holland, for example, Sinterklaas still helps usher in the holiday season, but he plays a different role than the American version of Santa Claus. He rides a white horse, not a sleigh pulled by eight reindeer, and he knocks on doors instead of squeezing himself down a chimney.
National Geographic notes that Sinterklaas has caused controversy in the Netherlands in recent years because of his "sidekick," Zwarte Piet, or "Black Pete," who usually appears in blackface.
Santa Claus figures in other countries also include Christkind (or Christkindl) in Germany, Austria, and Switzerland, Tió de Nadal in Spain, the Yule Lads in Iceland, and many more. Learn about some of these Santa Claus legends and others in the gallery above, and see how Christmas is celebrated in different ways around the world.
---
After learning more about Santa around the world, discover the story of the "anti-Santa Claus," Krampus. Or, take a look at this letter to Santa that's over a century old.