From her breakthrough role to her rapid rise to superstardom in Old Hollywood, these photos of Italian actress Sophia Loren capture every iconic moment of her illustrious career.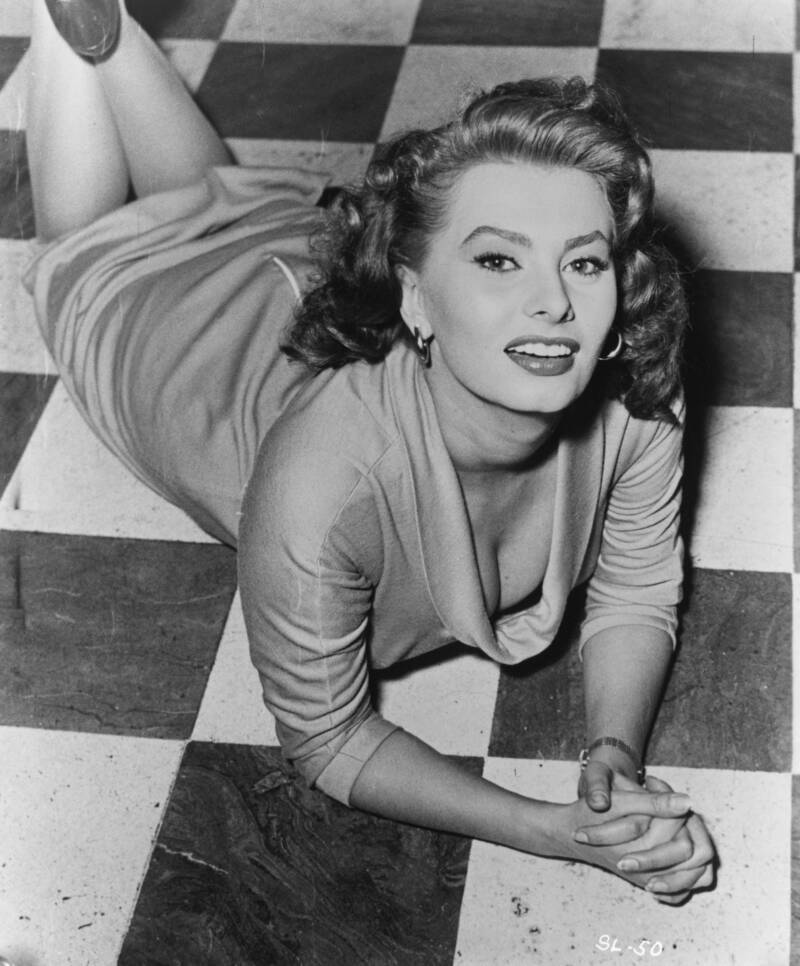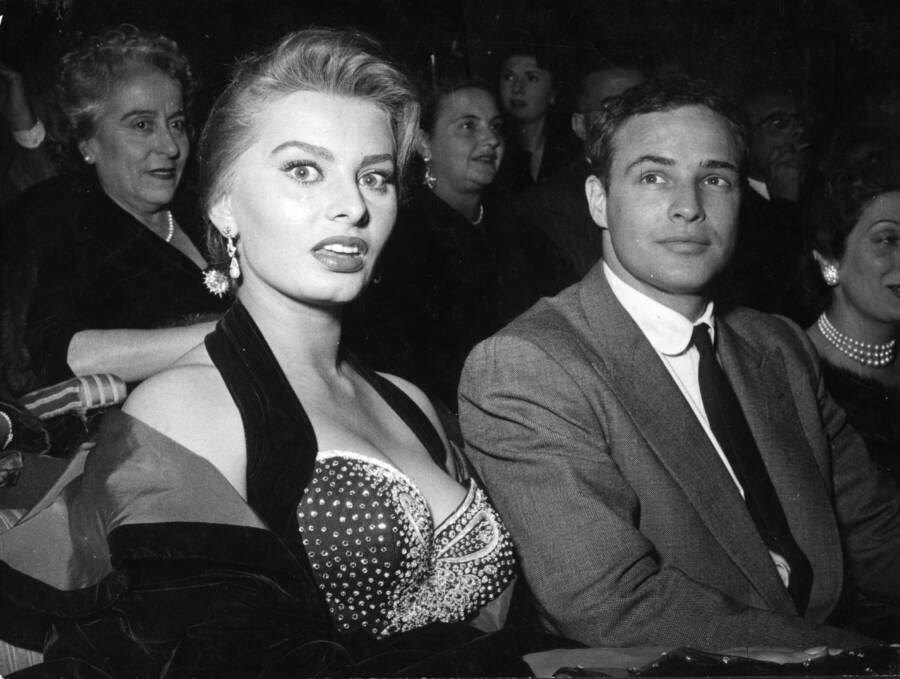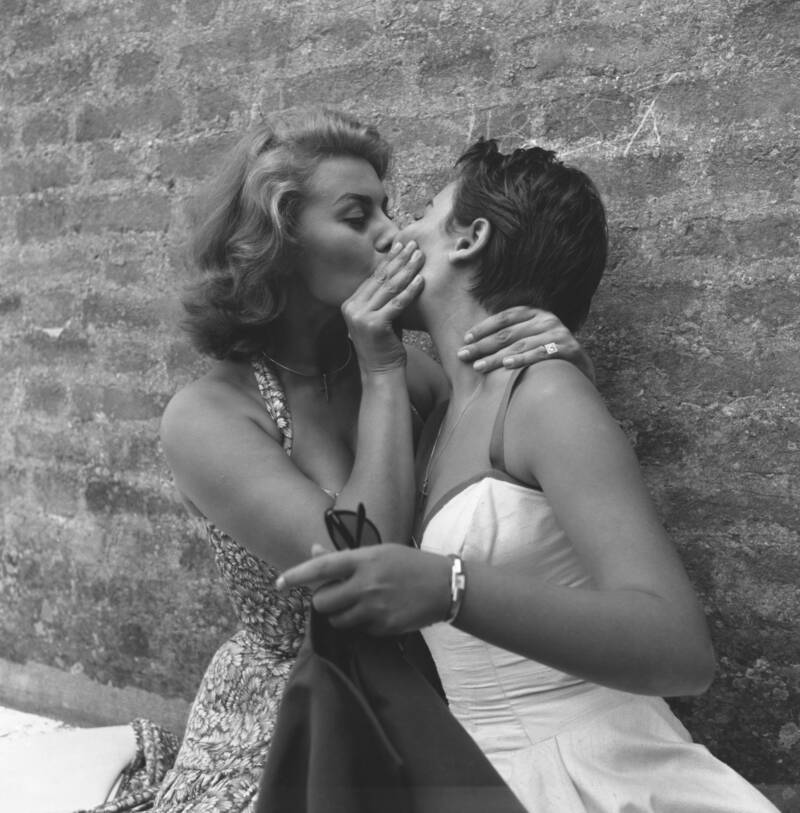 John Springer Collection/CORBIS/Corbis via Getty Images
Archive Photos/Getty Images
Archivio Cameraphoto Epoche/Getty Images
Archivio Cameraphoto Epoche/Getty Images
Tony Vaccaro/Getty Images
REPORTERS ASSOCIES/Gamma-Rapho via Getty Images
Silver Screen Collection/Hulton Archive/Getty Images
Silver Screen Collection/Getty Images
Archive Photos/Getty Images
Silver Screen Collection/Getty Images
Earl Leaf/Michael Ochs Archives/Getty Images
Archive Photos/Getty Images
Paramount Pictures/Archive Photos/Getty Images
Keystone/Hulton Archive/Getty Images
Lee/Central Press/Hulton Archive/Getty Images
Silver Screen Collection/Getty Images
Roger Viollet via Getty Images
Silver Screen Collection/Hulton Archive/Getty Images
Hulton Archive/Getty Images
Archive Photos/Getty Images
Keystone-France/Gamma-Keystone via Getty Images
Mario De Biasi per Mondadori Portfolio/Getty Images
Silver Screen Collection/Getty Images
Silver Screen Collection/Hulton Archive/Getty Images
Silver Screen Collection/Hulton Archive/Getty Images
Tony Vaccaro/Getty Images
Sonia Moskowitz/Images/Getty Images
Ron Galella/Ron Galella Collection via Getty Images
Tom Stoddart/Getty Images
Kevork Djansezian/Getty Images
She is one of the last A-listers of the Golden Era of Hollywood still alive — and she shows no signs of slowing down. In fact, she's still working, starring in a film as recently as 2020. She has a sultry yet effortless glamour, but she is down-to-Earth and driven. She is the one and only Sophia Loren.
Her name sparks a vision of Old Hollywood's seductive, feminine, and classic beauty. However, there is much more behind Loren's attractive visage. She has a natural talent for the screen — and all the awards to prove it.
She won an Academy Award for Best Actress for her performance in Two Women in 1962, according to the official Oscars website. Her win against actresses like Audrey Hepburn in Breakfast at Tiffany's and Natalie Wood in Splendor in the Grass made history, as it was the first time a performer in a foreign language film had won the category.
No one expected such a level of international fame for an impoverished girl born in Italy during the 1930s. Hers is a rags-to-riches story that shows anything is possible.
Sophia Loren's Early Life And Career Beginnings
Sophia Loren was born Sofia Costanza Brigida Villani Scicolone in Rome on September 20, 1934, to single mother Romilda Villani. She grew up poor in the slums of Pozzuoli, Naples during World War II, where bombings were frequent. Loren narrowly escaped one such attack, suffering only a wound on her chin, according to the Austin Chronicle.
Her absent father, construction engineer Riccardo Scicolone, had money, but he did not help support Loren or her mother. In fact, he was married to another woman and largely ignored their dangerous living situation. Loren met him just three times.
Loren's life changed forever when her mother started entering her in beauty pageants. At age 15, she won "Miss Elegance" in the Miss Italia 1950 pageant and caught the attention of Carlo Ponti, a famous film producer.
Ponti took her under his wing, and by 1953 she'd landed her first starring role in Aida. Just two years later, in 1955, Loren was the most-photographed guest at the Cannes Film Festival.
She later recalled the moment, saying, "The public, they were applauding me in the street like they were supposed to do with actresses that have a very important name. And, for that moment, I felt that maybe, maybe I might have a chance to make it in films."
In the following years, Sophia Loren shot to superstardom with roles in The Pride and the Passion in 1957 and The Houseboat in 1958. By the young age of 23, Loren had made it in Hollywood.
Sophia Loren's Growing Career And Her Marriage To Carlo Ponti
After striking up a romance with Cary Grant during the filming of The Pride and the Passion, Sophia Loren turned down a marriage proposal from him. Instead, she wed Carlo Ponti, the film producer who had helped her get her start.
Ponti was 45 years old when he and Loren wed in Mexico just before her 23rd birthday in 1957. He was still legally married to his first wife, however, and five years later he and Loren had their marriage annulled to avoid bigamy charges. They wed again in 1966 and remained together until Ponti's death in 2007.
1957 was also a major year for Sophia Loren professionally. Paramount Studios threw a party in her honor in Beverly Hills to officially welcome her to Hollywood. There, a photographer snapped the famous photo of her and fellow actress Jayne Mansfield.
Loren told Entertainment Weekly in 2014:
"Listen, look at the picture. Where are my eyes? I'm staring at her nipples because I am afraid they are about to come onto my plate. In my face you can see the fear. I'm so frightened that everything in her dress is going to blow — BOOM! — and spill all over the table."
Though Loren's star continued to rise professionally, she desperately wanted something more: a family. She suffered multiple miscarriages before she gave birth to her sons Carlo in 1968 and Edoardo in 1973. After becoming a mother, Loren took a step back from acting to focus on raising her children.
However, she couldn't stay away from the screen for long.
The Later Life Of The 'Italian Marilyn Monroe'
While Loren was raising her boys, she also dabbled in creating perfumes, designing eyeglasses, and writing books. But her passion for the screen never left. After her children were grown, she returned to acting.
In 2010, she played her own mother in the television miniseries My Life Is Full of Mirrors, an autobiographical drama about Loren's life. While presenting the film at a news conference in 2010, Loren tearfully said: "Things stay inside you, you never forget and you can't help it."
She continued, "My life was a wonderful fairytale (but also) a story of war, hunger, and begging, because that's what my mother did for us: she fought to give her daughters a name and a future that would not be poor."
Loren's latest movie, 2020's The Life Ahead, was directed by none other than her son Edoardo. Her illustrious career now consists of more than 90 film credits, and she has won at least 50 international awards for her work.
Throughout her notable life, Sophia Loren went from an impoverished girl who was called "Toothpick" by her classmates because she was so malnourished to an international sex symbol dubbed the "Italian Marilyn Monroe." Today, Loren's star continues to shine as one of the last surviving actresses from the Golden Age of Hollywood.
---
After learning about Sophia Loren, check out these 33 photos of a young Betty White. Then, read about the conspiracy theories revolving around Marilyn Monroe's autopsy.