On August 13th, combustible chemicals in a Tianjin warehouse led to a wave of death, injury and devastation.
On August 13th, a rash of violent explosions tore through Tianjin, China, leaving at least 50 dead and hundreds injured, according to state-run news outlet Xinhua.
Hours later, those alive are coping with massive amounts of destruction: chemical odors penetrate the air; smoke replaces sky, and countless homes and vehicles are in states of colossal disrepair in the Chinese port city. See photos of the explosion and aftermath below: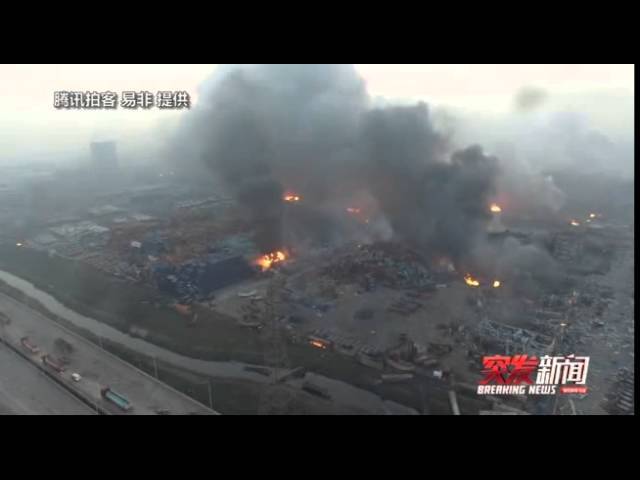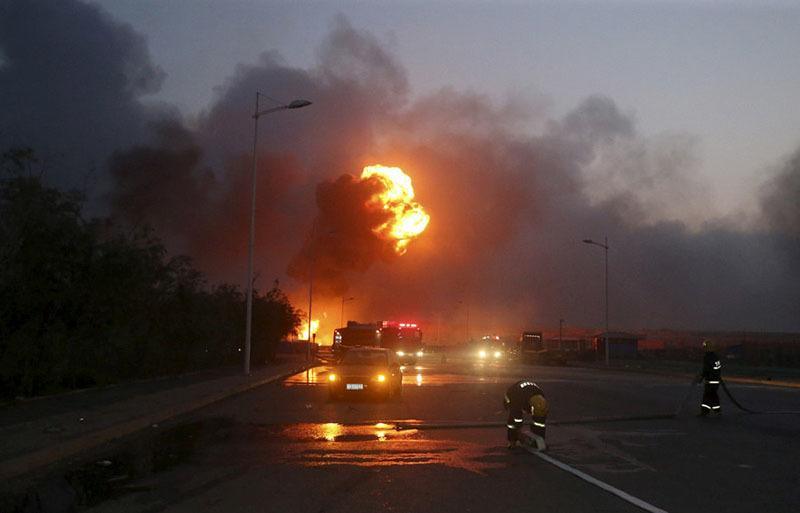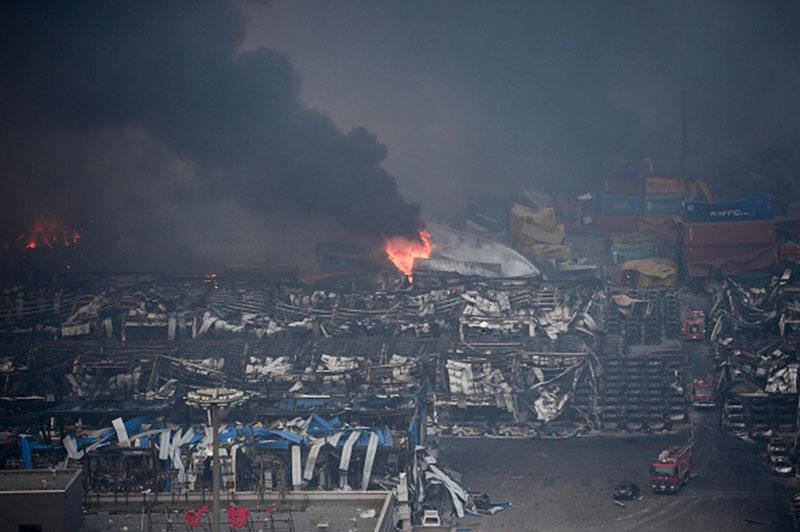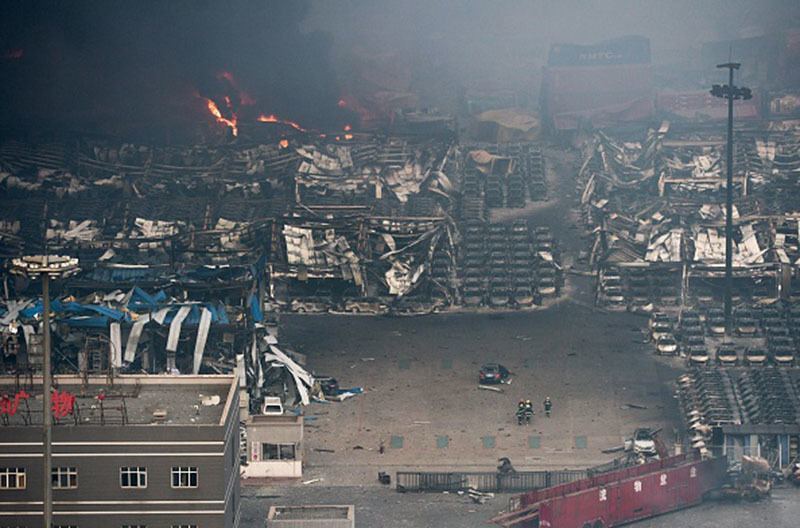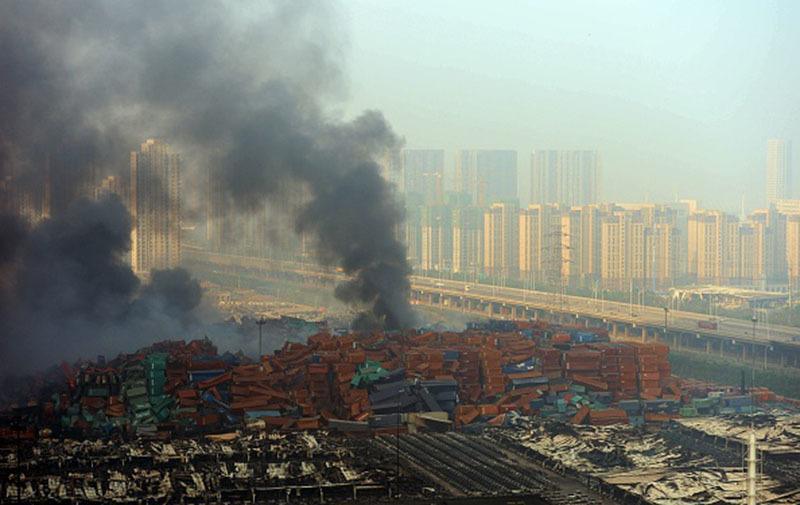 According to state media, the explosions began at a warehouse owned by Tianjin Dongjiang Port Rui Hai International Logistics Co., which stores and transports what have been described as "dangerous chemicals."
Chinese news organization The People's Daily reports that these combustible and explosive goods exploded in Binhai New Area, and led to the sweeping disarray that Tianjin residents now face. The company executives have since been taken into custody, said state media.
Two blasts wreaked havoc on the city of over 13 million just before midnight, with the second explosion so massive that it was equivalent to 21 metric tons of TNT or a 2.9-magnitude earthquake, according to the China Earthquake Networks Center. BBC reports that residents felt shockwaves several miles away.
But after the immediate destruction comes a more pernicious - and indefinite - danger. Said environmental group Greenpeace in a public statement,
"We are concerned that certain chemicals will continue to pose a risk to the residents of Tianjin...According to the Tianjin Tanggu Environmental Monitoring Station, hazardous chemicals stored by the company concerned include sodium cyanide (NaCN), toluene diisocyanate (TDI) and calcium carbide (CaC2), all of which pose direct threats to human health on contact.

NaCN in particular is highly toxic. Ca(C2) and TDI react violently with water and reactive chemicals, with risk of explosion. This will present a challenge for firefighting and, with rain forecast for tomorrow, is a major hazard."
State media reports that President Xi Jinping has urged "all-out efforts" to rescue victims and contain the fire.
For more footage, watch these videos below: