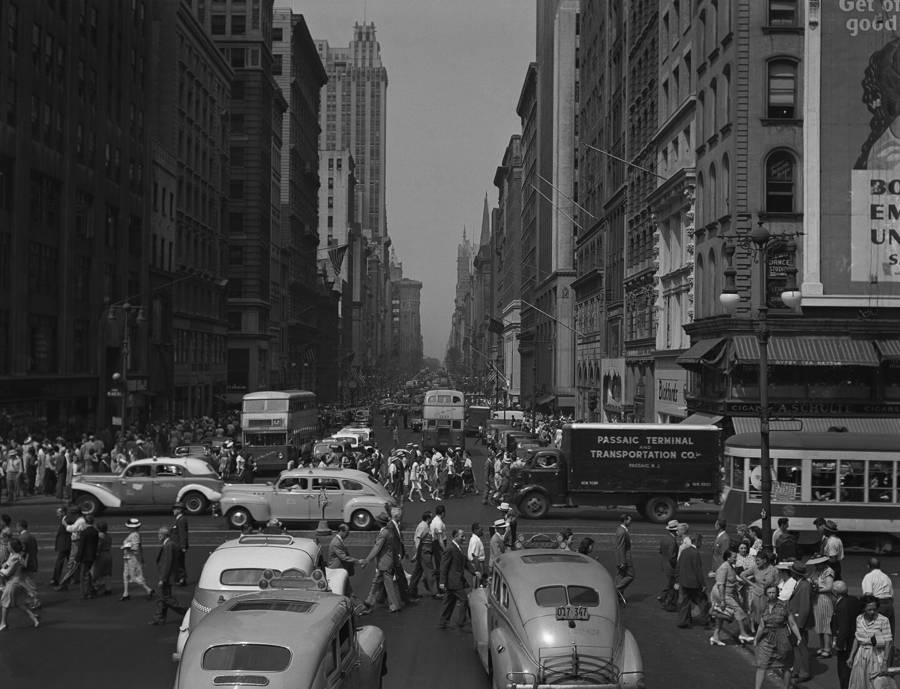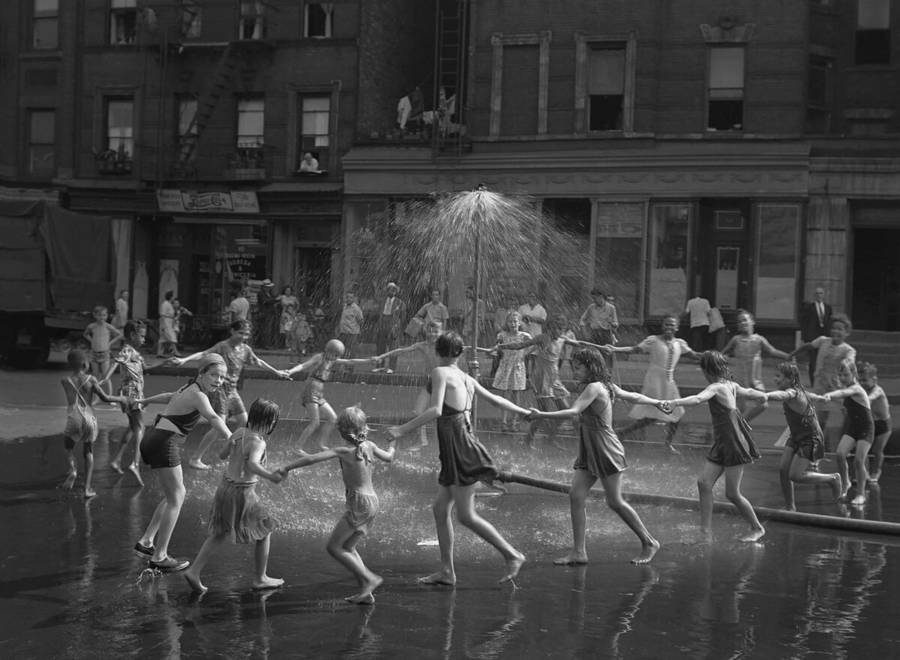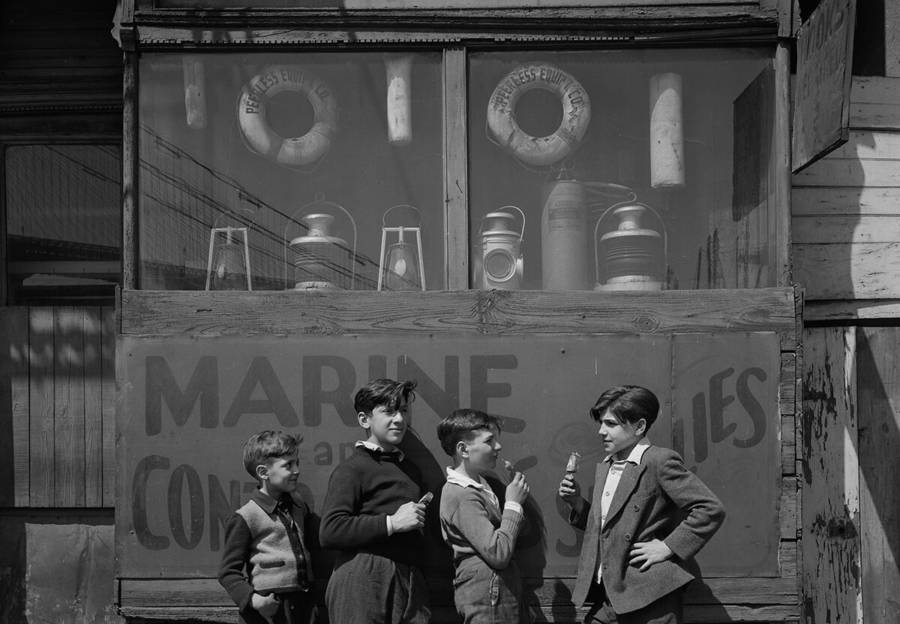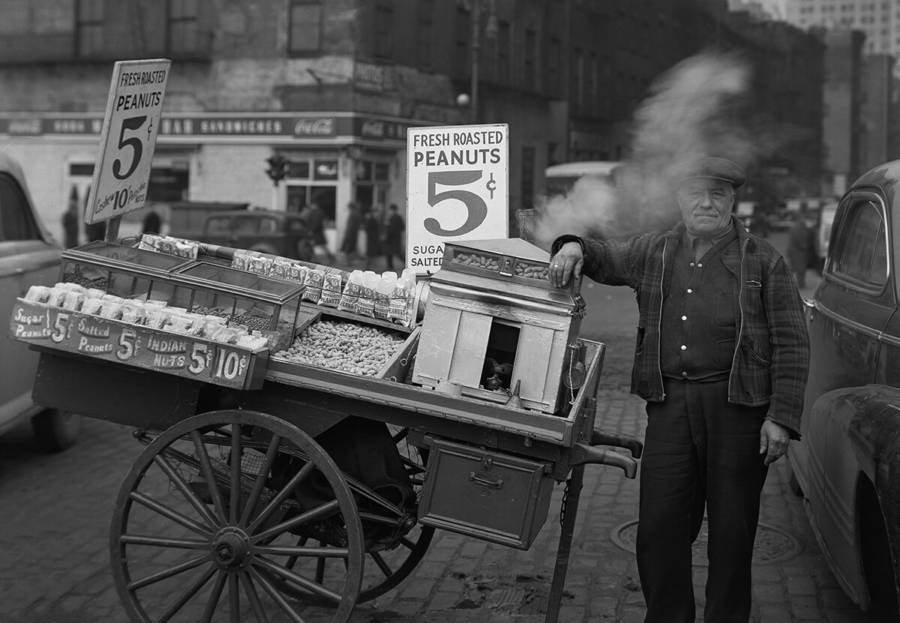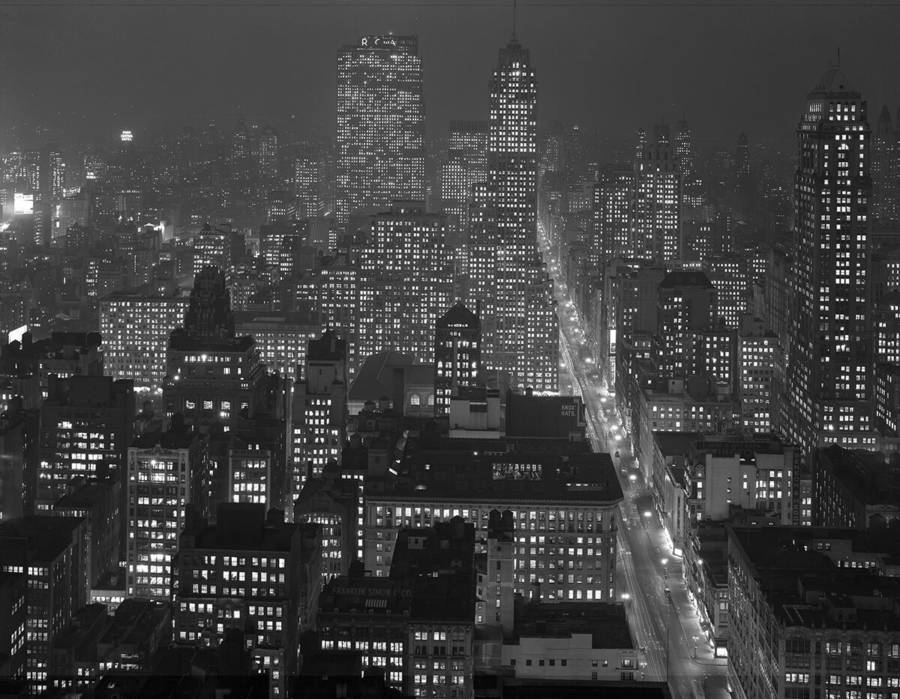 After the stock market crash of 1929, a young Todd Webb was left jobless and broke.
He ventured out in search of gold and dabbled briefly in firefighting before returning, defeated, to Detroit in 1938. That's when the amateur artist bought his first camera. After attending a workshop with photography icon Ansel Adams, Webb was hooked.
He became a Navy photographer during World War II before moving to New York. As the city recovered from wartime, Webb captured the renewed optimism in the American spirit.
Unlike many of the other renowned photographers of the time, Webb focused more on regular street scenes in hopes of bringing out the personal characters of his subjects.
Curator Beaumont Newhall once said that Webb had "seen our city not as a glittering megalopolis, but as a community. His portrait, Newhall went on, "is dignified. It is revealing, it is not always pleasant, but it is a portrait which all New Yorkers will respect and appreciate."
The Museum of the City of New York (MCNY) is honoring that perspective in an exhibit, open until September 4.
Not only do his photos foreground human expressions, but they use their setting and artful framing to create images much more compelling than your everyday portrait.
"He does a really interesting thing," Bill Shapiro, the curator of the MCNY told Vogue, adding:
"His work captures the relationship between the people on the street and the architecture. There's a pic of four men walking towards this row of brownstones. And everything just lines up. The men are all in perfect sync. They're all raising their left foot at the same time; their hands are all in their pockets. You also see all the brownstones, one after another, that look exactly the same. The way he finds an echo between what people are doing and the buildings behind them lend to a very classic, formal moment."
There's a sentimental aspect to this show. It's taking place more than 70 years after Webb's first New York exhibit and in the same museum that gave him his first big break.
There's also a political aspect, the curator admits.
In a time when people take, pose for, and share photographs as naturally as they breathe, it can be easy to forget the humanity and feeling a camera is capable of expressing — and one unlike any other medium.
Webb's vision forces viewers to connect with his subjects in a way we've forgotten to in the barrage of polarizing Internet headlines and snapshots, Shapiro explained.
"At a time when it feels that there's insensitivity and dehumanization running through our culture. When you see his pictures you will see a deeply human, tender, sensitive look of people on the streets."
See Todd Webb's New York of the 1940s and 1950s in the gallery above.
---
Next, have a look at New York City during the Great Depression. Then, step inside the tenements of the city's peak years of immigration.