This "adults-only" sculpture garden boasts a vagina with teeth, a naked woman forcefully separating from her child, and a man with no penis cutting himself in half.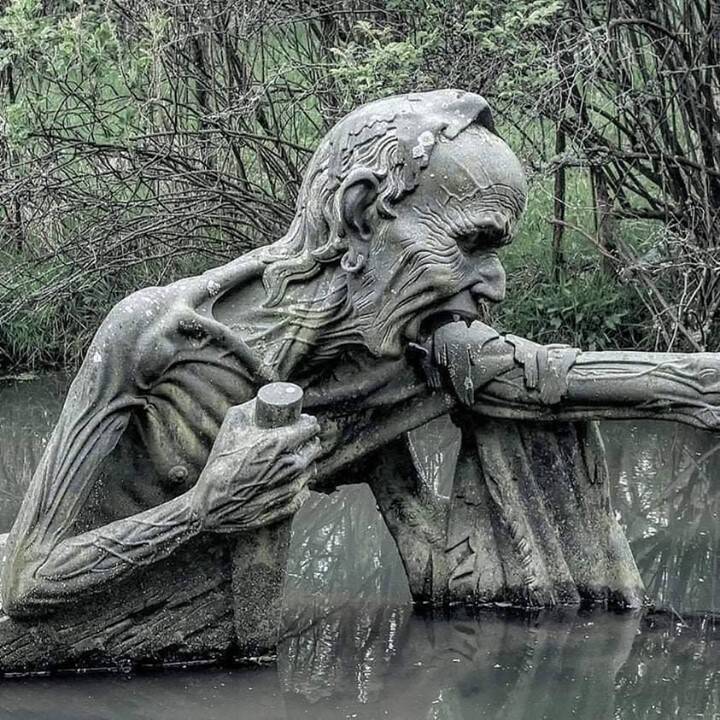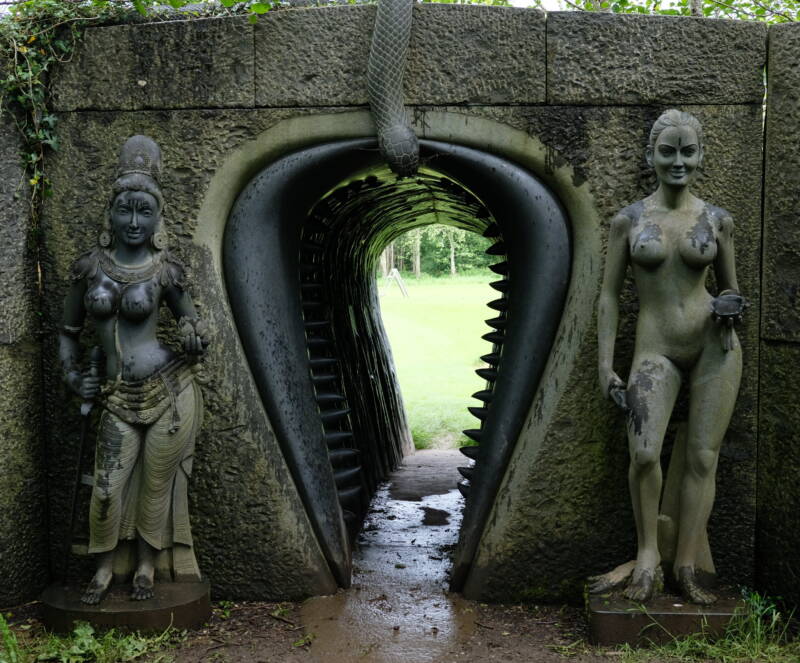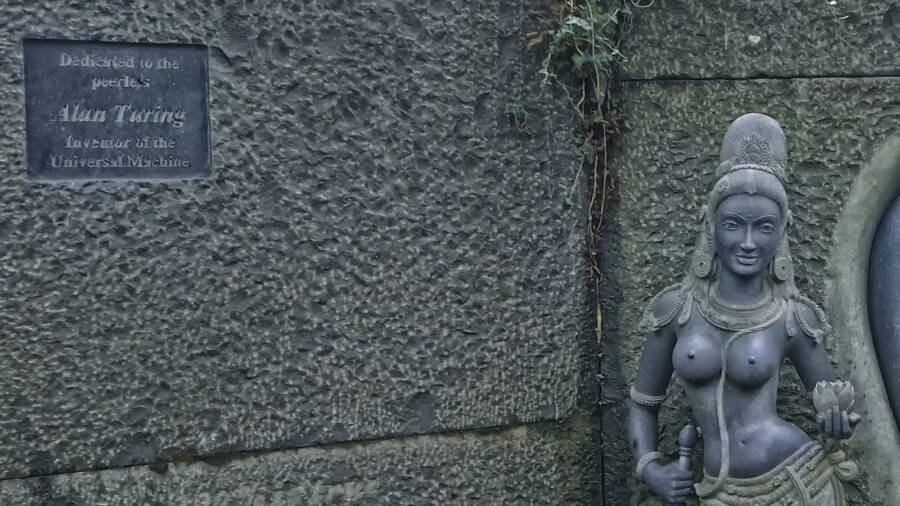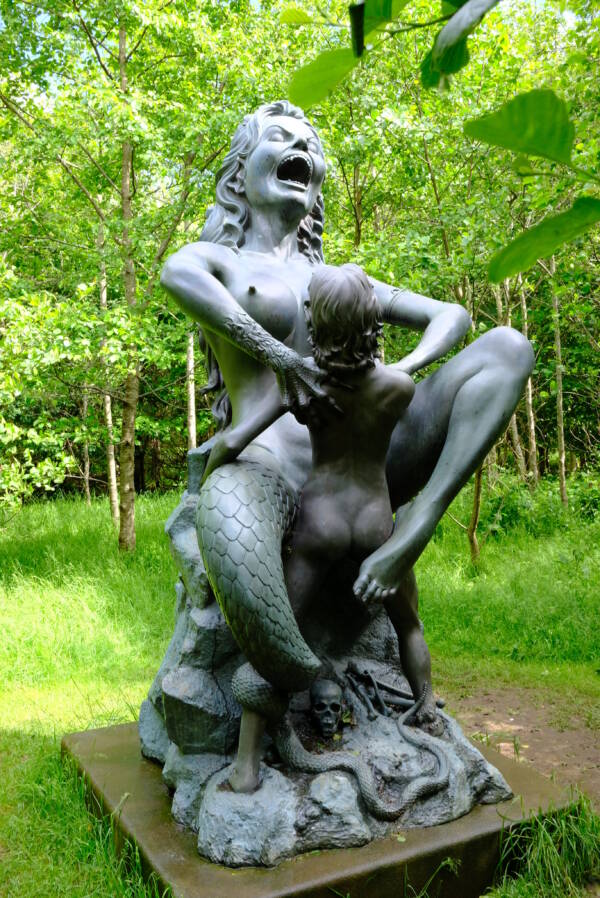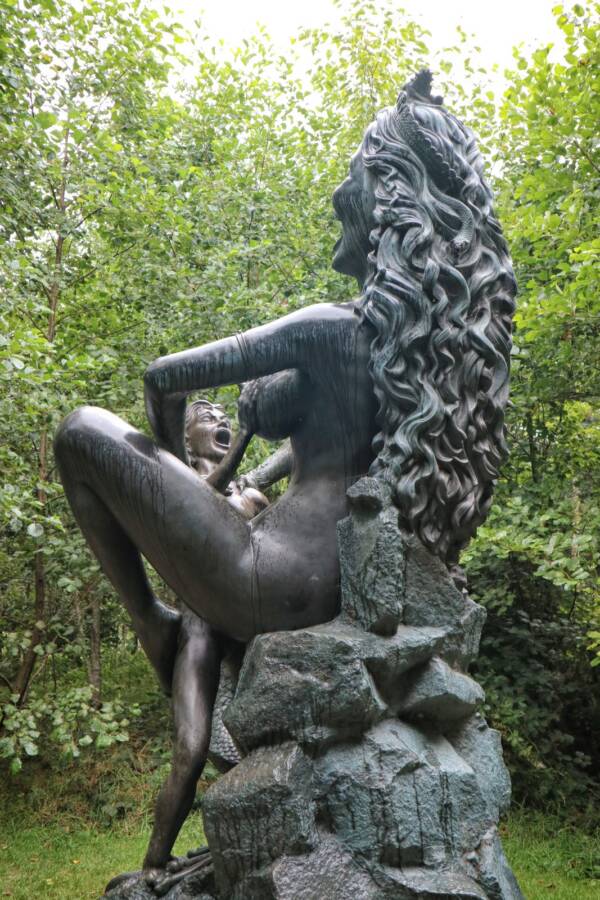 Rob Hurson/Wikimedia Commons
Rob Hurson/Wikimedia Commons
Victor Langheld created a sculpture garden meant for adults only, but it's not exactly what you'd expect. The park, called Victor's Way, contains nudity and somewhat violent sculptures made of black granite. However, it's not supposed to be pornographic. Instead, it's meant for spiritual reorientation and philosophical enlightenment.
Langheld is so serious about this meditative experience that he even briefly closed the garden in 2015 after too many families started treating it like a theme park. But the entrance to the garden, which features a vagina with teeth, should have been people's first clue that this is no Disneyland.
"Victor's Way was not intended to be a commercial mass tourism enterprise," Langheld wrote on the park's website. "Sadly the recently increasing numbers of visitors that crowd the Way on Saturdays and Sundays are beginning to degrade its contemplative ambience."
That said, the park did re-open in 2016 with a firmer set of rules. The sculptures — many representing Hindu icons — are meant to be viewed by those experiencing a midlife crisis or "dysfunction."
A plaque on the gate dedicates the space to the famed mathematician Alan Turing. Langheld summarizes his park as a "Turing machine," and his explanation below attempts to clarify what he means by this.
"A Turing machine is a non-localized (i.e. abstract ≈ universal) set of rules that can simulate, i.e. copy, and so become, any local set of rules (read: boundaries or limits), whereby neither set rules is defined."
The Basics Of Victor's Way
Victor's Way is located in County Wicklow in Ireland, and it spans 22 acres. It is open only during the summer months.
The sculpture garden boasts seven major and 37 minor sculptures, all of which took 25 years to complete. Langheld established the sculpture garden in 1989 after a trip to India where he set out to gain spiritual enlightenment.
Born in Berlin, Langheld has lived with a number of different religious orders throughout Asia. Inspired by his travels, he sponsored and designed most of the entire park himself.
To enter the sculpture garden, you walk through a looming black-granite vagina dentata (Latin for "toothed vagina"), guarded by a stone snake.
Once inside, the main draws of the park are the seven major statues, which were created to bring visitors self-actualization and help them through whatever existential crisis they're going through. They were designed by Langheld, and cast in black granite and bronze by artists in India.
These sculptures are meant to be viewed as you follow a path that leads you to reflection. Benches are plentiful so you can sit and contemplate your process of enlightenment. After you finish with the main statues, there are several more lighthearted Ganesh sculptures for your enjoyment.
It's unknown how many visitors the park gets per year, but it's probably more than Langheld wants. As he explains on the website: "Victor's Way was designed as a contemplation (or meditation) space for lone adults between the approx. ages of 28 and 65 who feel the need to take some quality time out for R&R&R (i.e. rest, recovery &  spiritual reorientation)."
The Evolution Of Victor's Way
When the park opened in 1989, it was under the name Victor's Way. However, at some point Langheld had a sexual encounter that he says gave him a "tantric consummation." (You can read a somewhat personal account of what Langheld means by that here.)
He renamed the park Victoria's Way in response to achieving this salvation.
In the meantime, this sculpture garden became quite the popular family tourist attraction — much to Langheld's dismay. He closed it down in 2015, but re-opened it again in 2016, under the original name Victor's Way.
There were firmer age restrictions this time around. He also doubled down on the intended spiritual purpose of his sculpture park.
Committed To A Purpose
Perhaps most people would be tempted to let anyone who paid admittance come through the gate and visit the park. But Langheld isn't most people.
He keeps the somewhat odd rule that the park is not suitable for teenagers, but kids are welcome. Perhaps it's the notion that teenagers would arrive at the garden unsupervised. There is also a one-dog policy.
Outdoor clothes and water-resistant shoes are recommended, as is traveling the path alone. Mobile phones should be left unattended, except for taking photos of the sculptures. It is also suggested that you walk at a slow pace, and properly sit down and reflect on each piece.
Still wondering if you should check it out? Listen to what Langheld has to say: The park is "suitable for wholly dedicated and death defying spiritual gymnasts, complete with philosophical abseiling, meta-physical white knuckle rides and darkest psychic and somatic potholing."
If this sounds like your wildest dream come true, head straight for Victor's Way — you are definitely who it was built for.
---
After exploring Victor's Way, find out how to get into the secret adult lounge hidden inside Disneyland called Club 33. Then, check out the real-life Shining hotel.