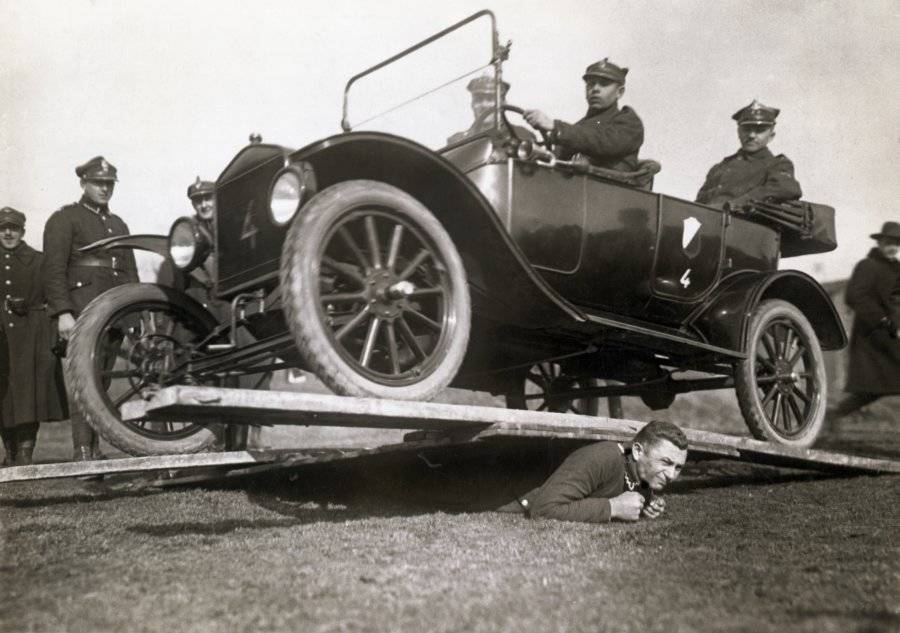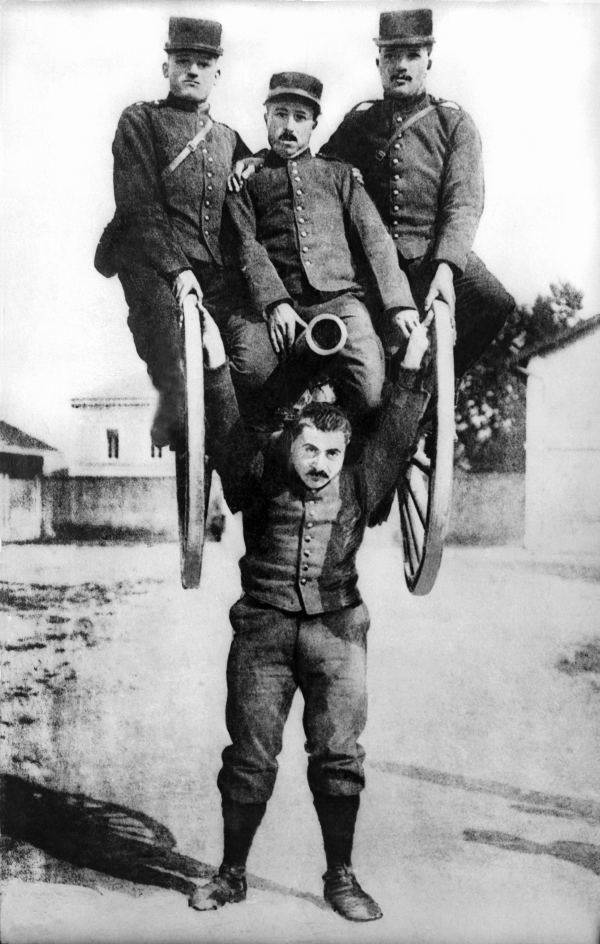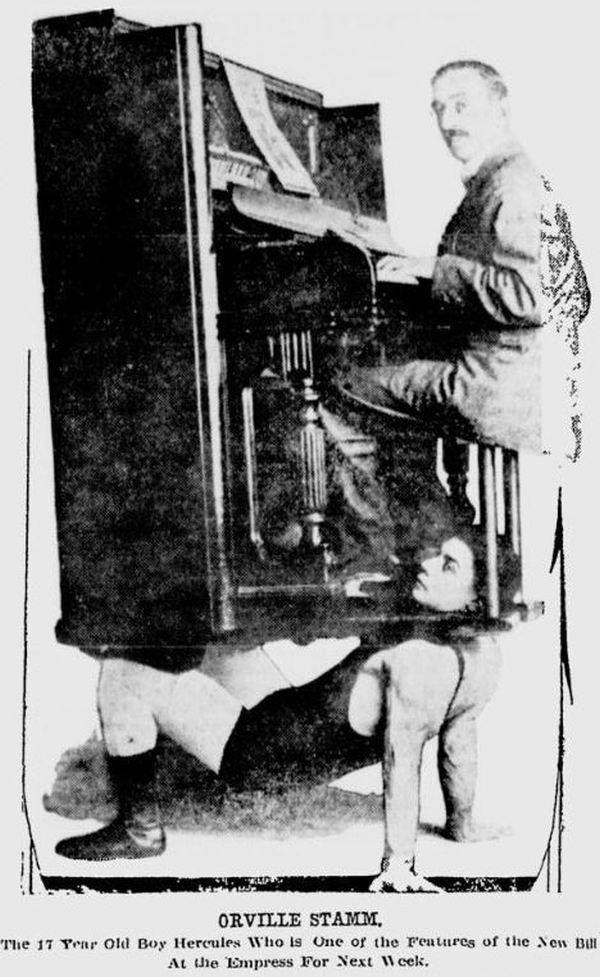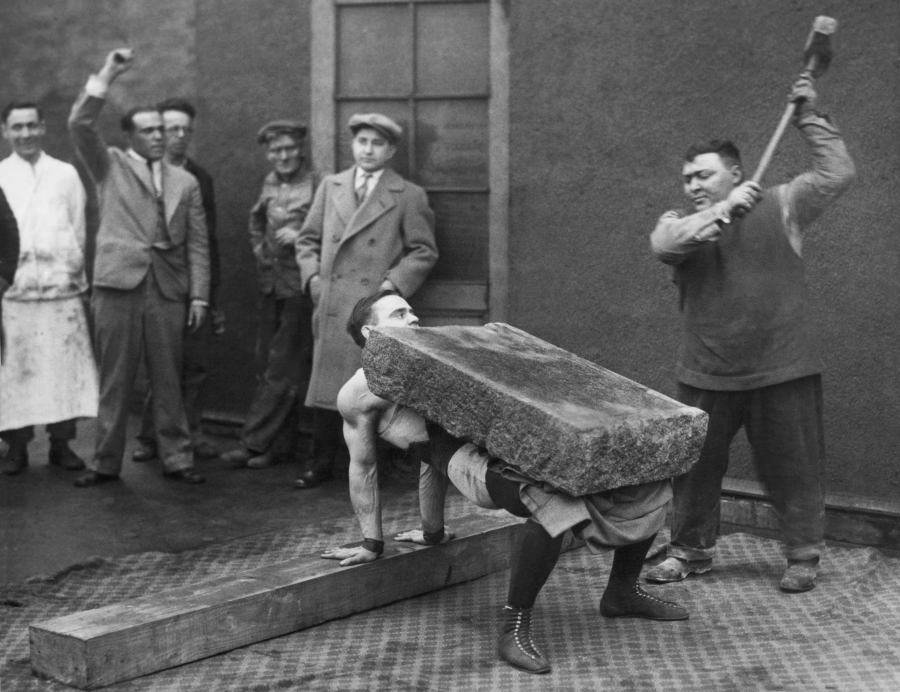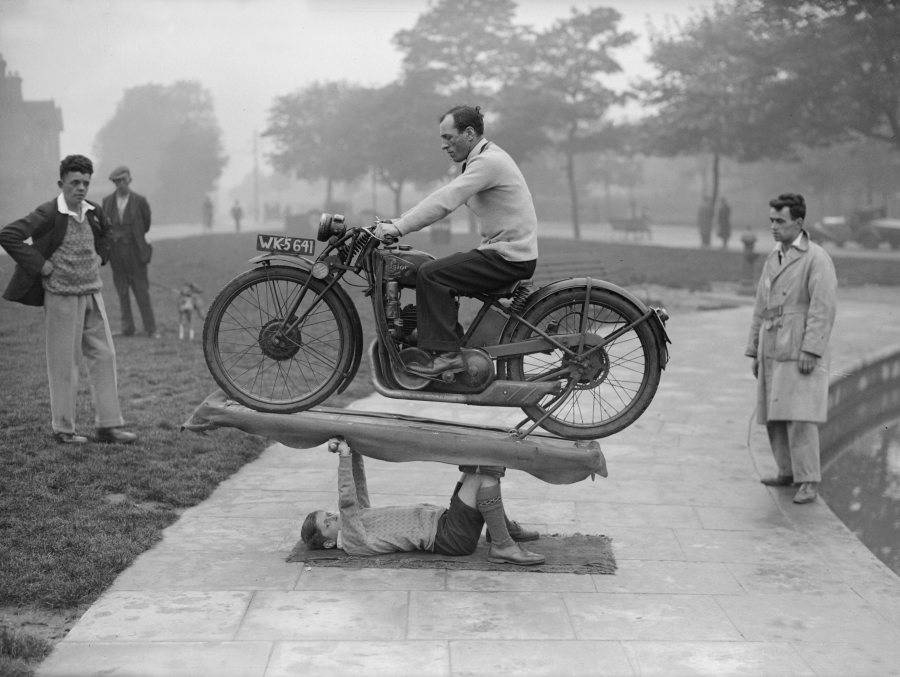 George Rinhart/Corbis via Getty Images
Underwood Archives/Getty Images
The Deseret News/Wikimedia Commons
Underwood Archives/Getty Images
German Federal Archives/Wikimedia Commons
George Rinhart/Corbis via Getty Images
George Rinhart/Corbis via Getty Images
The Queenslander/Getty Images
Hulton-Deutsch Collection/CORBIS/Corbis via Getty Images
Hulton-Deutsch Collection/CORBIS/Corbis via Getty Images
FPG/Hulton Archive/Getty Images
George Rinhart/Corbis via Getty Images
The line between genuine bodybuilding as we know it today and circus "strongman" charlatanism was hopelessly blurry at the turn of the 20th century. But before men like Charles Atlas brought serious strength training out from underneath the big top, dangerous exhibits mixing strength and deception were how the public came to know the sport.
Today, despite the relatively brief grip that such strongmen had on the popular imagination, the images remain fascinating: the barbells with globular ends of an indeterminate weight; the cheetah-print outfit borrowed from Tarzan; the alleged feats of strength that resembled, in pomp and in practice, the large-scale magic acts also popular at the time.
But this kind of act wasn't a fin de siècle innovation, as Burkhard Bilger observes in his 2012 The New Yorker article "The Strongest Man in the World," which, in part, artfully explores the link between these vintage strongmen and the caber-tossing ESPN strongmen of more recent vintage (and far more imposing girth).
As Bilger notes:
"In the sixth century B.C., Milo of Croton, the greatest of Greek strongmen, is said to have lugged a four-year-old heifer the length of the Olympic arena... The Vikings tossed logs, the Scots threw sheaves of straw, the ancestors of the Inuit are rumored to have carried walruses around. Even a man as brilliant as Leonardo da Vinci felt the need to bend horseshoes and iron door knockers, just to show that he could."
But the beginnings of strongman theatricality displayed in the gallery above were, perhaps, pioneered by an Englishman named Thomas Topham in the 1730s. The photographs of the 20th-century performers above — some anonymous or forgotten, others legendary — are impressive, if likely staged or faked in some way. But, allegedly, they had nothing on Topham. According to one playbill from 1736:
"He lays the back Part of his Head on one Chair, and his Heels on another, and suffers four corpulent men to stand on his Body and heaves them up and down. At the same time, with Pleasure, he heaves up a large Table of Six Foot long by the Strength of his Teeth, with half a hundred Weight hanging at the farthest end; and dances two corpulent Men, one in each Arm, and snaps his fingers all the time."
But claims like this, or titles such as "World's Strongest Man," as Bilger notes, were "of cheap coinage in those days." After all, "no circus ever made a shilling claiming to have the second strongest."
---
Next, check out these vintage circus photos from the glory days of the big top. Then, explore some truly weird Olympic sports of decades past.