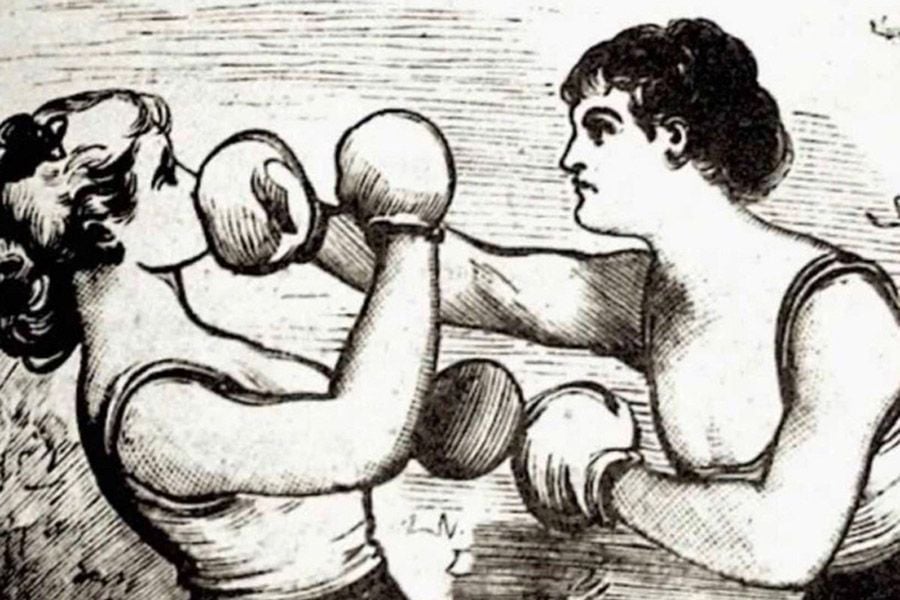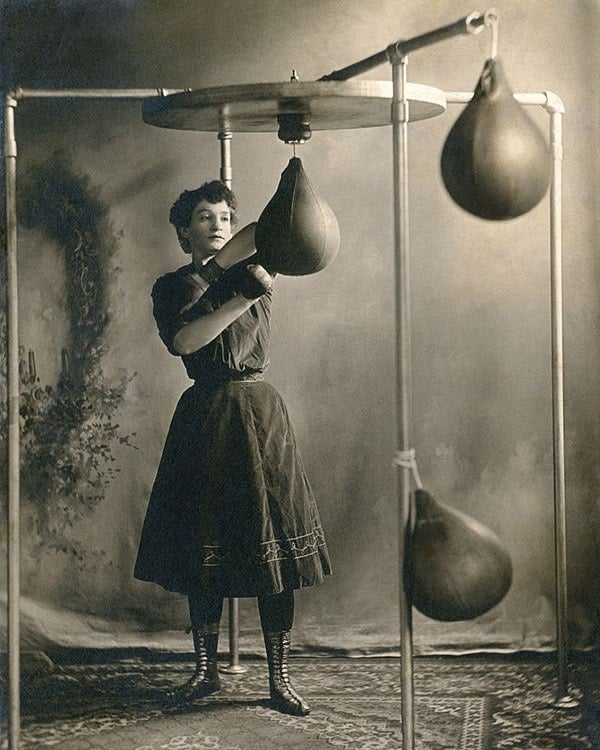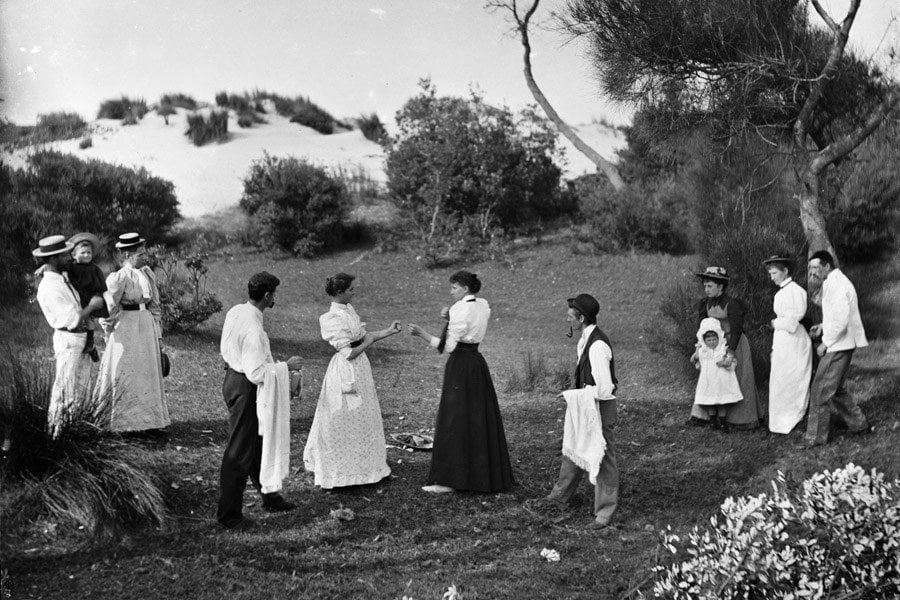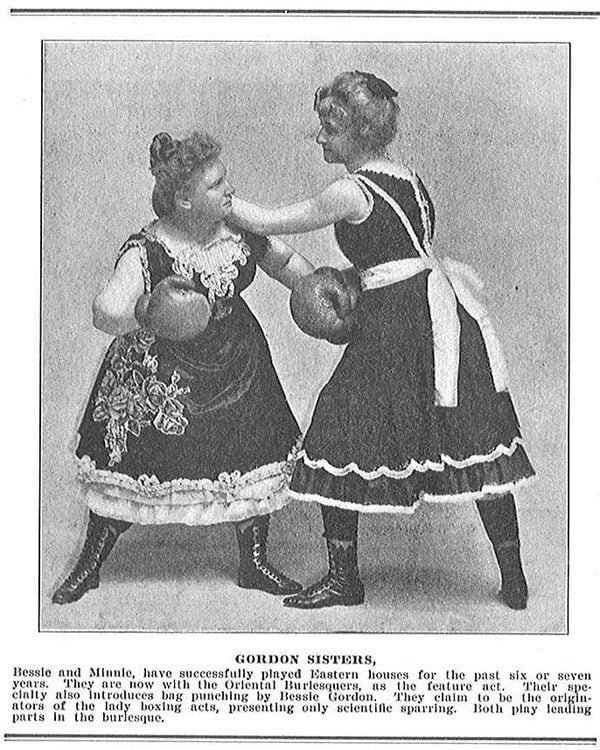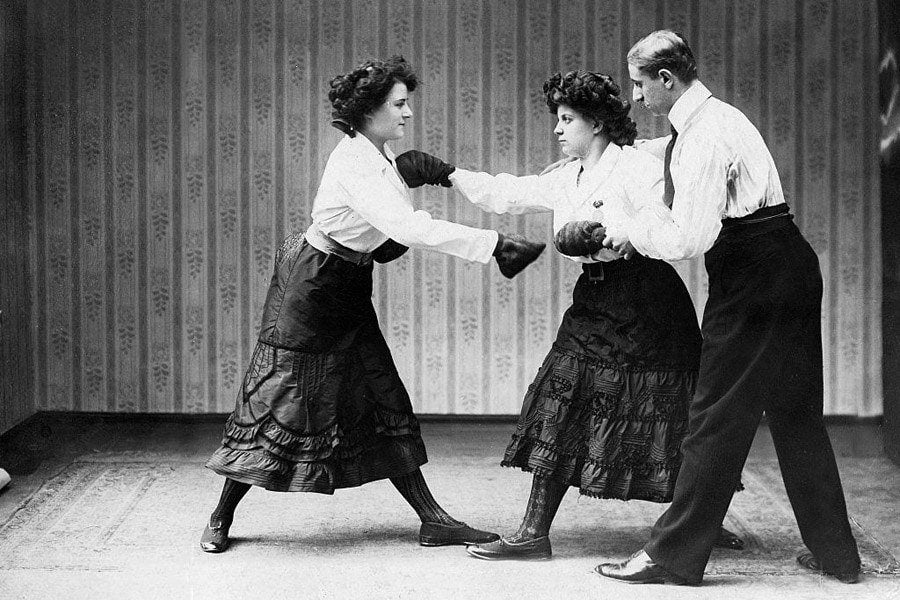 Underwood Archives/Getty Images
ullstein bild/ullstein bild via Getty Images
Library of Congress/Corbis/VCG via Getty Images
Topical Press Agency/Getty Images
Topical Press Agency/Getty Images
Topical Press Agency/Getty Images
General Photographic Agency/Hulton Archive/Getty Images
ullstein bild/ullstein bild via Getty Images
Keystone-France/Gamma-Keystone via Getty Images
Allsport Hulton/Archive/Getty Images
Underwood Archives/Getty Images
Al Bello/Allsport/Getty Images
Al Bello/Allsport/Getty Images
Though women's boxing still struggles to break into the mainstream, there is a long and storied history of female involvement in the sport.
The evolution of gender equality in boxing went way backward before its slow climb forward. The early 1700s had raw British female fighters like Elizabeth Wilkinson boxing other women (and even men) in bare-chested, bare-knuckle style brawls. There were no "rounds," weight classes, or low blows. There were essentially no rules at all. Women engaged in bloody prize fights, mixed pair boxing, and even matches involving cudgels or small swords.
It wasn't until the early 1800s that boxing — though illegal through most of the 19th century — gained respectability and popularity in Europe. Unfortunately, this coincided with the British Evangelical Christian movement, which labeled women's involvement in the sport an abomination. Relegated to sideshow "performances" and nightclub acts, the female athletes now existed to entertain men on a sensationalist level.
Women's boxing as a sport thus continued under the radar — to a point. In the United States, the first women's world championship match occurred in 1888 in New York. Fighters Hattie Leslie and Alice Leary endured a brutal fight that ended in black eyes. They also endured limitless disdain and ridicule from the press. The New York Herald vilified and objectified the boxers in the coverage of the event.
Such uproar occurred that both Leary and Leslie (the champion), Leslie's husband, and several other men involved were arrested and indicted. The charges included "aiding and abetting a prize fight" — though a fight like this between men was commonplace.
Not long after, women's boxing did appear at the 1904 Olympic Games in St. Louis — but only as a demonstration bout.
Women fighters battled for equality in the sport for years. It wasn't until 1975 that Caroline Svendsen became the first woman to receive a boxing license in the United States.
Even now, however, women's boxing does not enjoy the respect that the men's division receives or the popularity of modern MMA matches. The Olympic committee didn't reinstate women's boxing as an Olympic sport again until 2012.
Here's to the women — past and present — who continue to step into the ring.
---
Next, meet the suffragettes who defended women's rights with jujutsu. Then, discover the five most bad ass women of the Civil War.