These abandoned houses and mansions from Ohio to Ukraine are eerie time capsules — and some of them might be haunted.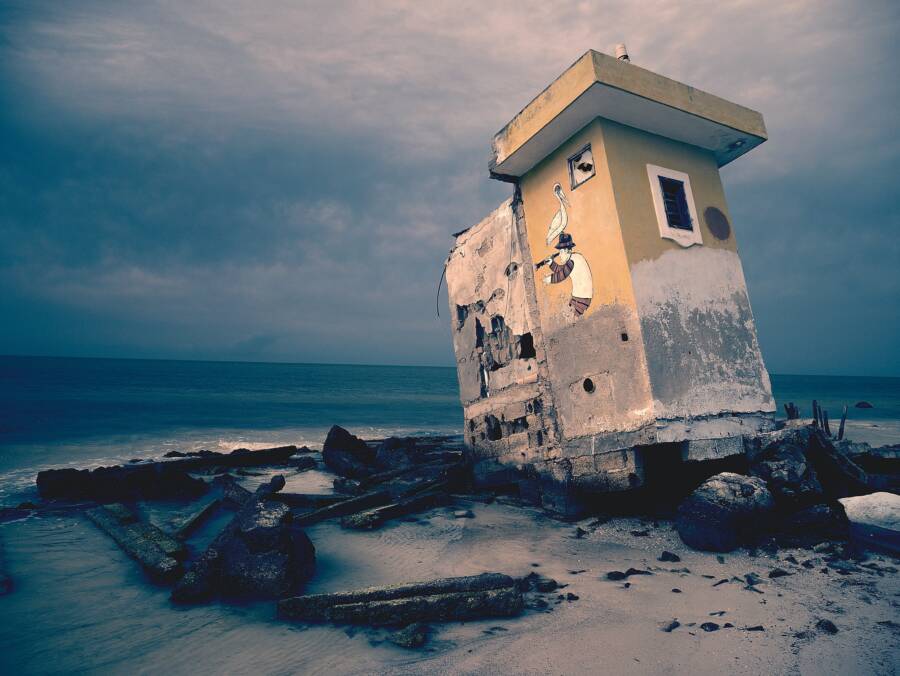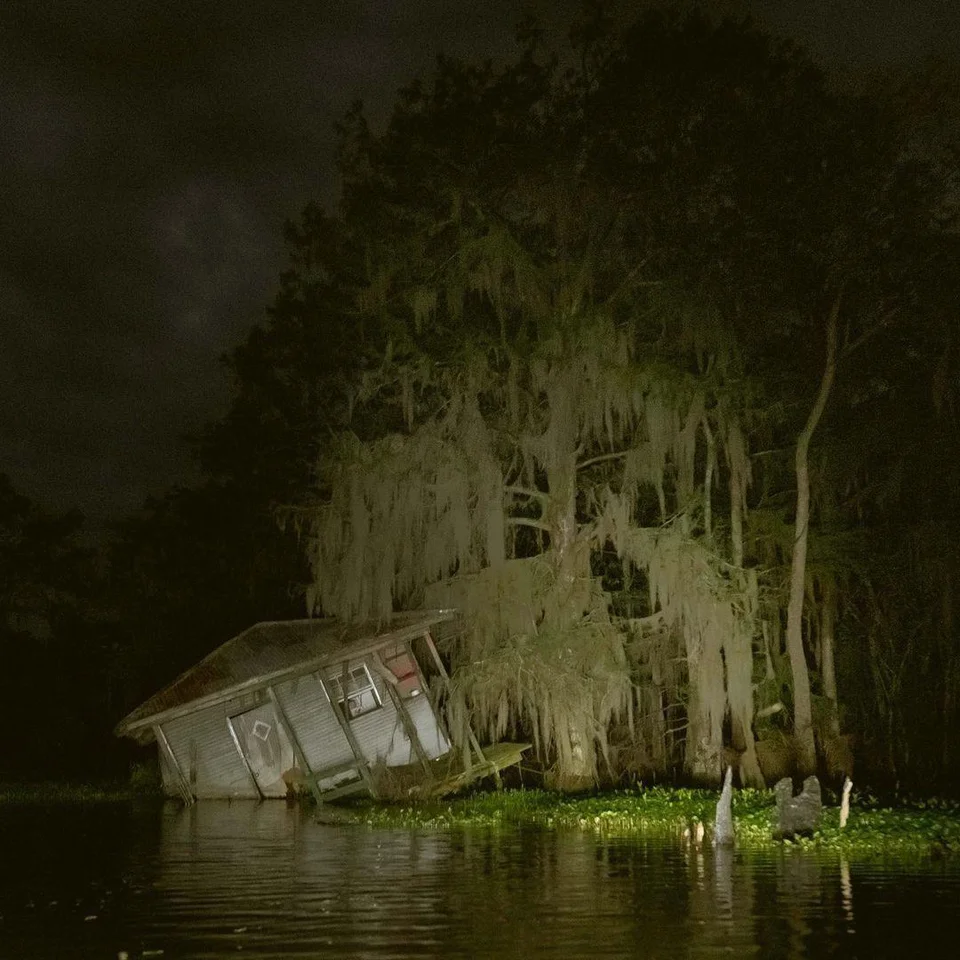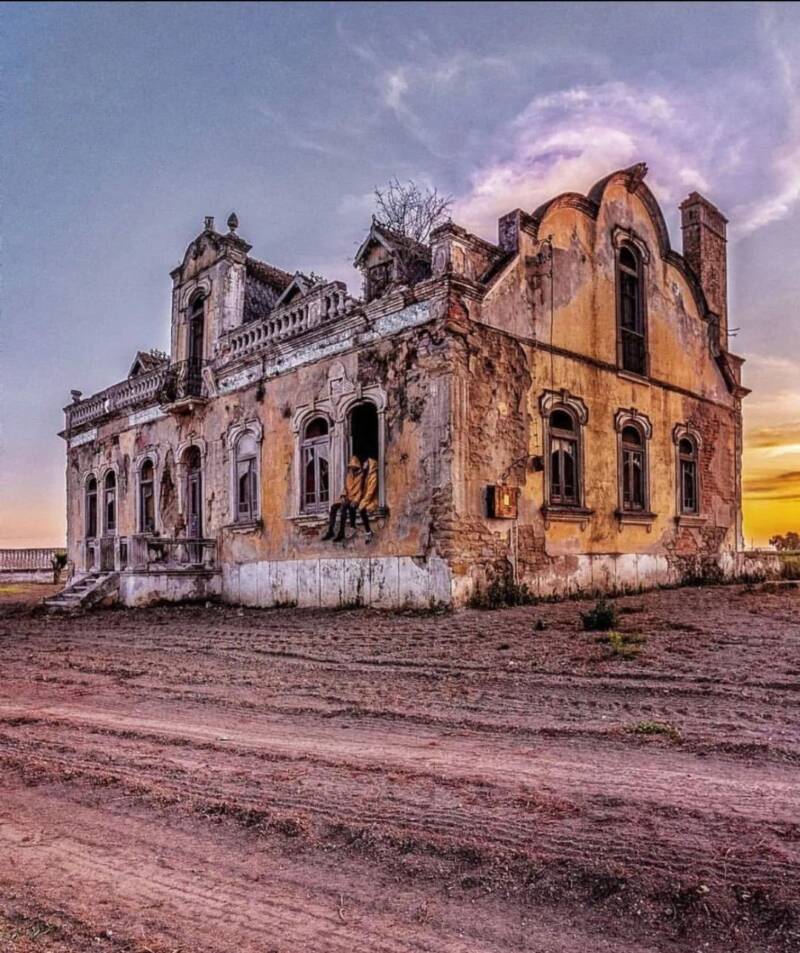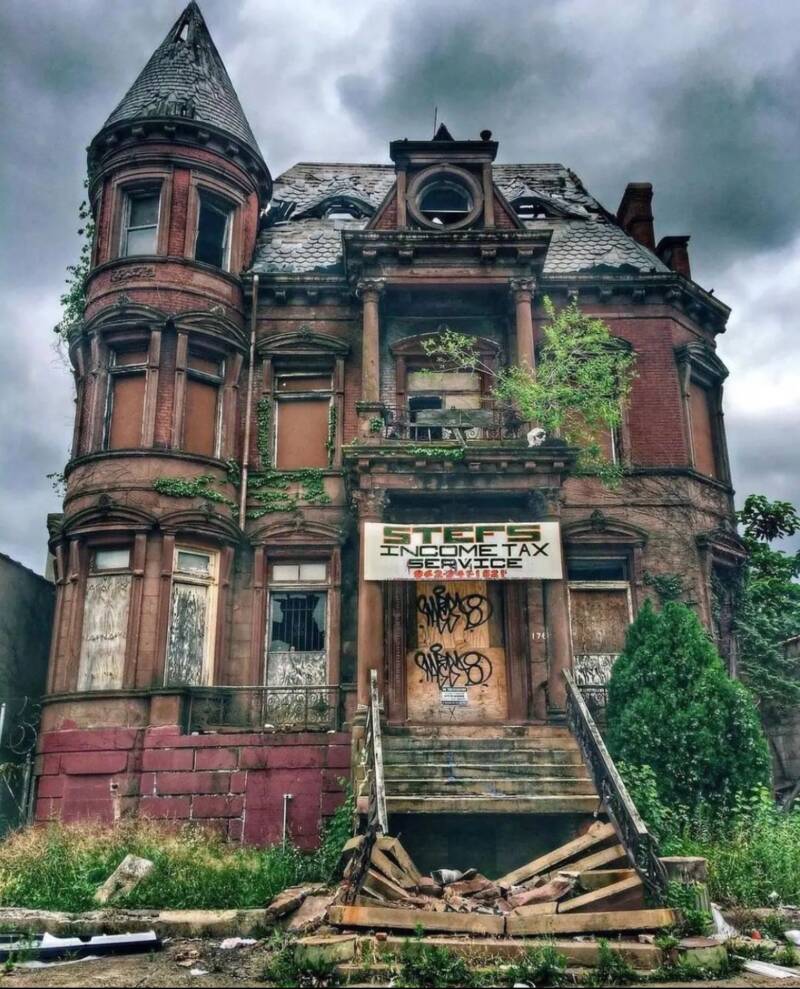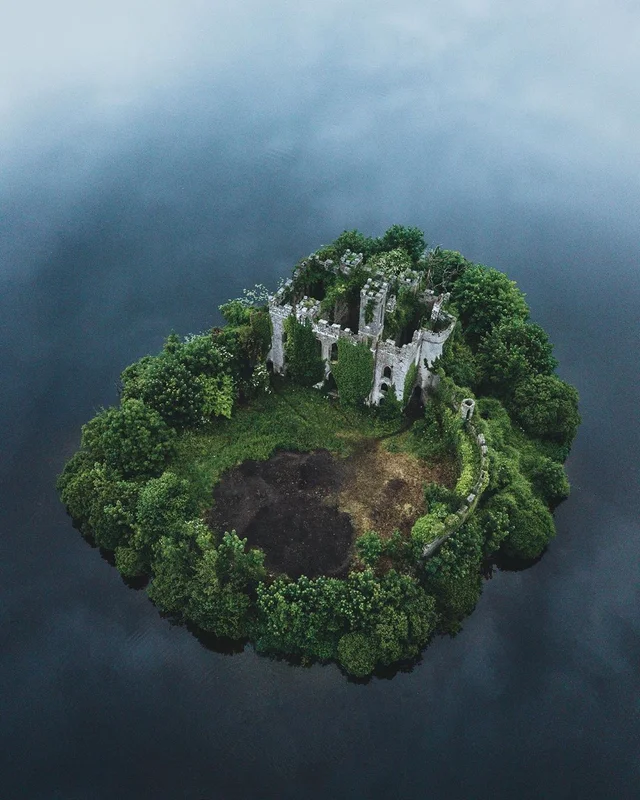 simonnorfolkstudio/Instagram
abandoned_nordic/Instagram
Yuriko Nakao/Getty Images
Timothy Fadek/Corbis via Getty Images
Chris Gorman/Getty Images
Barthelemy de Mazenod/Unsplash
explorationofdecay/Reddit
MellifluousMongoose/Reddit
Jess Mann/Wikimedia Commons
JOHANNES EISELE/AFP via Getty Images
There's nothing quite as haunting as an abandoned house. Amid the dirt and decay, they often bear clear signs of happier days, like cheery wallpaper, elegant stained-glass windows, and even items left behind by their former occupants. It makes you wonder — what happened?
Two Eerily Abandoned Houses In Italy And China
In some cases, the answer is well-documented. One of the most heartbreaking abandoned houses featured in the gallery above is Villa de Vecchi, a palatial building in Cortenova, Italy, that's sometimes referred to as the country's most haunted house.
According to Atlas Obscura, the mansion was built between 1854 and 1857 by Count Felix De Vecchi, a war hero and the head of the Italian National Guard. But shortly after he and his family moved in, De Vecchi came home one day in 1862 to find his wife brutally murdered — and his daughter gone.
When his desperate search turned up nothing but dead ends, de Vecchi took his own life. Though his grand house was taken over by his brother, it wasn't long before the Villa de Vecchi fell into disrepair. At one point in the 1920s, the mansion was allegedly briefly occupied by occultist Aleister Crowley.
Other abandoned houses in the gallery above have similar stories. The Minxiong Ghost House in Taiwan, for example, was allegedly so fiercely haunted by a former maid that its occupants fled in terror. Round Taiwan Round notes that while there may be nothing to the haunting but rumors, the mansion has sat empty for decades. Now, it's covered in gnarled trees.
Are These Abandoned Mansions Prettier In Their Decay?
But the stories of other abandoned mansions have been lost to time. In the gallery above, you'll see photos of elegant Victorian mansions tagged with graffiti, half-submerged houseboats, lonely island castles, entire communities overgrown with vines, and plenty of boarded-up windows.
Some are clearly dilapidated. They have trees growing through the roof and window or are mere skeletons of their former selves. Some have been overtaken by nature entirely. Yet others look like their owners merely stepped out and, despite the disrepair, could return at any moment.
Some houses, like those in Detroit, Michigan, or Gary, Indiana, are one of the hundreds of homes that were tragically abandoned in each city over the years. Now, their empty husks are a poignant symbol of a city's rise — and ultimate, devastating fall.
What happened to these homes? Sometimes, a few scant details are known. Other times, the stories of the abandoned mansions above are simply a mystery. Whether it was a haunting, a tragedy, or the passage of time, most of the houses in the gallery above are mere ghosts of their former selves.
In the gallery above, look through 44 photos of abandoned mansions from the United States, France, England, Russia, and beyond. Learn their stories — or try to imagine what led to their tragic abandonment.
---
After looking through these photos of abandoned houses and abandoned mansions, check out what Chernobyl today is like, decades after its infamous nuclear meltdown. Or, discover the stories behind nine "real" haunted houses in the United States.