Before plastic surgery became mainstream, Anna Coleman Ladd used her artistic talents to help improve the lives of disfigured French and American veterans.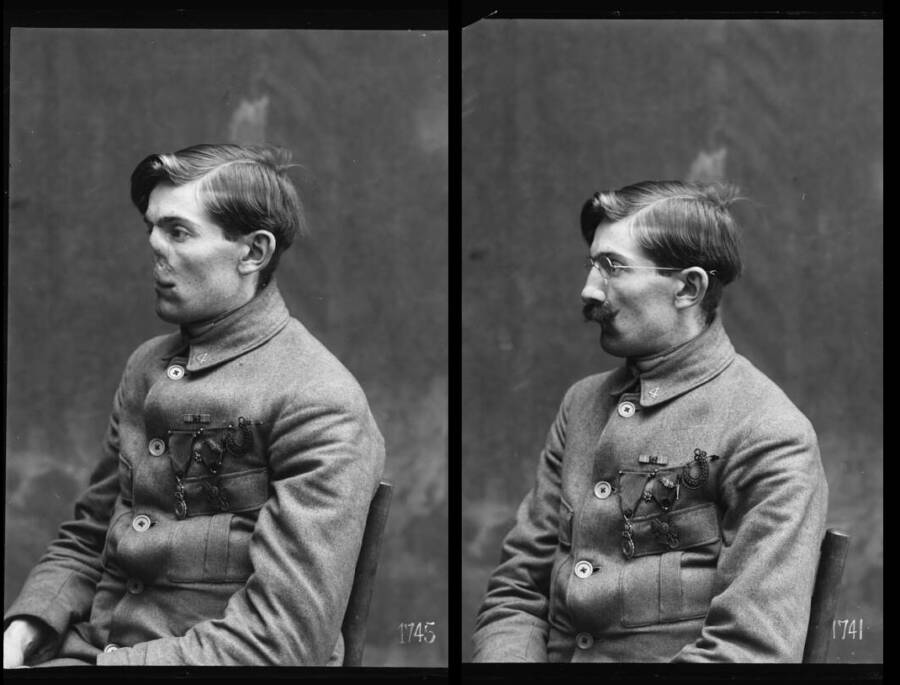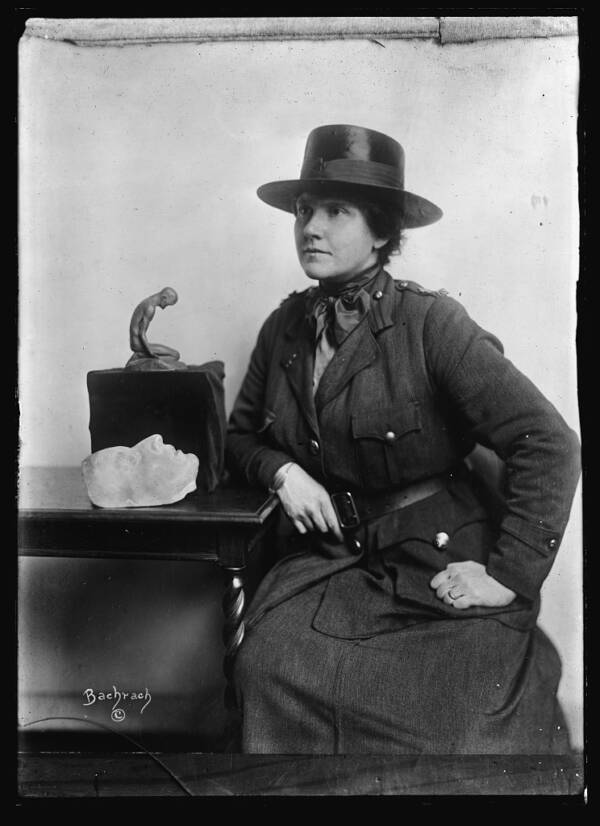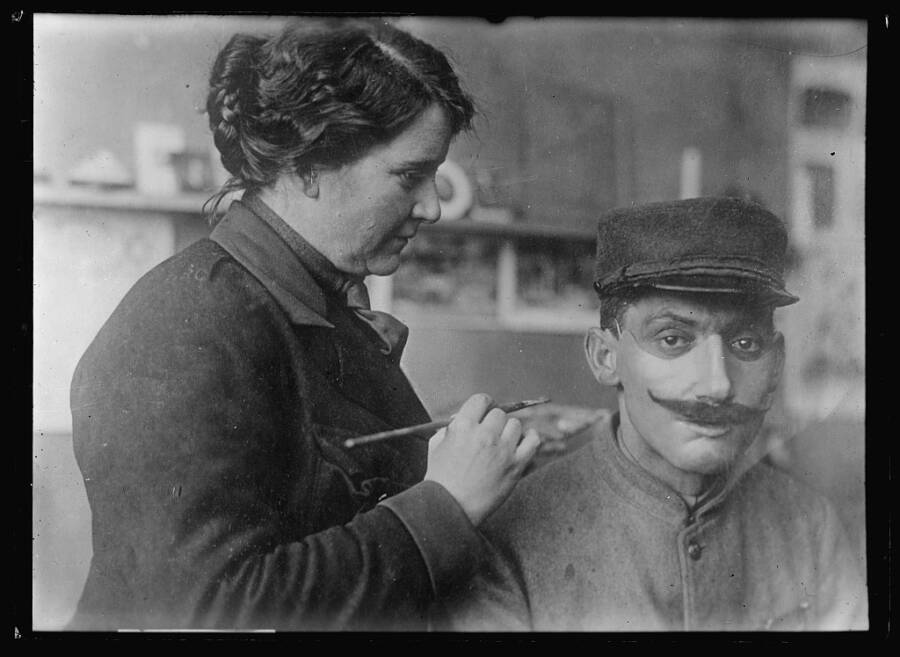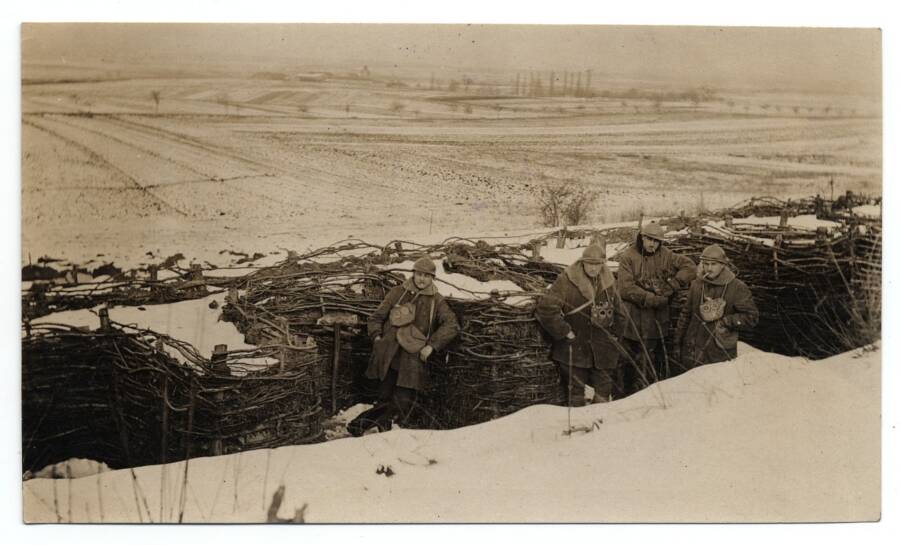 Archives of American Art, Smithsonian Institution
Smithsonian Archives of American Art
Smithsonian Institution, Archives of American Art
Smithsonian Institution, Archives of American Art
Smithsonian Institution Archives of American Art
About 21 million troops were wounded in World War I — a staggering sum at the time. Military strategies such as artillery weapons disfigured young soldiers in ways never seen before.
These men were often forced to carry grotesque scars for the rest of their lives. However, the sculptor Anna Coleman Ladd used her artistic talents to try to reintegrate the wounded veterans into society.
Who Was Anna Coleman Ladd?
Ladd was born Anna Coleman Watts in Bryn Mawr, Pennsylvania in 1878 and received her early artistic education in Paris and Rome. In 1905, she relocated to Boston and set up a studio.
By the time of World War I, she had achieved respect for her sculpture work, which focused on portrait busts and fountain pieces.
In addition to her artistic creations, she also authored two novels, Hieronymus Rides in 1912 and The Candid Adventurer in 1913.
During the war, her husband Dr. Maynard Ladd became the director of the Children's Bureau of the American Red Cross in Toul. So in 1917, the couple relocated to France.
The Horrors Of World War I
Ladd was struck by the horrors of the battlefield and its ability to mangle human flesh. Although medical technology had advanced enough to save men from what would have been mortal wounds decades earlier, cosmetic surgery to mend lingering scars was a very new concept.
According to the Journal of Design History, "The conditions of the First World War infamously produced more survivable facial injuries than previous conflicts." Trench warfare met the inescapable hellfire of artillery.
The results were horrifying. Victims of facial injuries, called mutilés for "mutilated" or gueules cassées for "broken faces," had a great deal of trouble returning to society after fighting in the war.
Sir Arbuthnot Lane, the director of the Cambridge Military Hospital, said, "It's the poor devils without noses and jaws, the unfortunates of the trenches who come back without the faces of men that form the most depressing part of the work... The race is only human, and people who look like some of these creatures haven't much of a chance."
One scholar recorded that "some park benches were painted blue; a code that warned the townspeople that any man sitting on one would be distressful to view" in the town of Sidcup, England, where many gueules cassées were treated.
These veterans were constantly worried that their wounds would elicit shock and horror from passersby. But Ladd was filled with compassion for them. She was also very inspired by the work of Francis Derwent Wood.
Wood was an artist who had joined the Royal Army Medical Corps and established the Masks for Facial Disfigurement Department — also known as the Tin Noses Shop — in the Third London General Hospital.
The Tin Noses Shop supplied basic masks for the mutilés. Ladd decided to use her own artistic talents the same way, hoping to do even better.
After consulting with Wood, Ladd was able to open her own Studio for Portrait Masks in Paris. It was administered by the American Red Cross, and it opened in late 1917.
In order to use Ladd's services, a mutilé required a letter of recommendation from the Red Cross. During Ladd's one-year tenure at the studio, she and her team worked tirelessly to create as many masks as possible. Final estimates have ranged from 97 to 185 total masks.
How Anna Coleman Ladd Made Her Masks
Ladd mutilés as comfortable as possible. Her staff took them into a comfortable room and never spoke about their disfigurements. Ladd would then apply a plaster to the patient's face, which later dried and provided a hardened cast.
Using these casts, she crafted appliances using gutta-percha, a rubber-like substance, which was later electroplated in copper. Ladd then transformed these materials into masks by referencing photographs of the patients before their mutilation to fill in the blanks where needed.
Filling in the disfigured areas was the most challenging and artistic part of the job. Ladd was tasked with making sure the mask fit the patient's features and matched his skin tone. Actual human hair was often used for eyebrows, eyelashes, and mustaches as needed.
Ladd's goal was to make the masks as natural as possible. In reality, this had mixed results as the materials never quite blended seamlessly with a man's face. Often, mask recipients had to wear eyeglasses to hold them in place — especially since the masks weighed between four and nine ounces.
Ultimately, the masks also lacked animation and emotion, which in some cases lent a disconcerting or unsettling look. However, mutilés were reportedly very grateful for the service.
American medical services noted the benefits of the masks: "The method has a wide field of usefulness in rendering more tolerable the existence of these unfortunate people, and is worthy of employment in our own army."
The Legacy Of The Masks
One grateful mask recipient wrote to Ladd, "Thanks to you I will have a home... The woman I love no longer finds me repulsive, as she had a right to do... She will be my wife."
Ladd herself wrote in November 1918:
"The letters of gratitude from the soldiers and their families hurt, they are so grateful. My men with new faces were presented to the French Surgical Society twice; and I heard (I refused to appear, as it is the work, not the artist, I wanted presented) they received votes of thanks from the 60 surgeons present."
Although Ladd's masks seemed to be very well received by soldiers during her time, there is some ambivalence today about what the masks say about the advancement of mechanized war and the human condition itself.
One scholar wrote in the Journal of Design History, "It is in this convergence — the intersections of medicine, weapons, the body and craft — that the true uncanniness of the masks comes to light, as objects which memorialize by inadequately concealing the unsettling, unresolved and horrific consequences of the first modern war."
Anna Coleman Ladd left Paris in December 1918. The work of the studio, however, continued under the direction of others. She died on June 3, 1939, in Santa Barbara, California.
Her death came just a few months before the outbreak of World War II. What she would have made of that conflict will never be known.
---
After reading about Anna Coleman Ladd, learn about Walter Yeo, a World War I soldier who underwent one of history's earliest cosmetic surgeries. Then learn about some of the creepiest treatments from medical history.