China is pushing a new progressive sexual education curriculum and some parents are not too happy about it.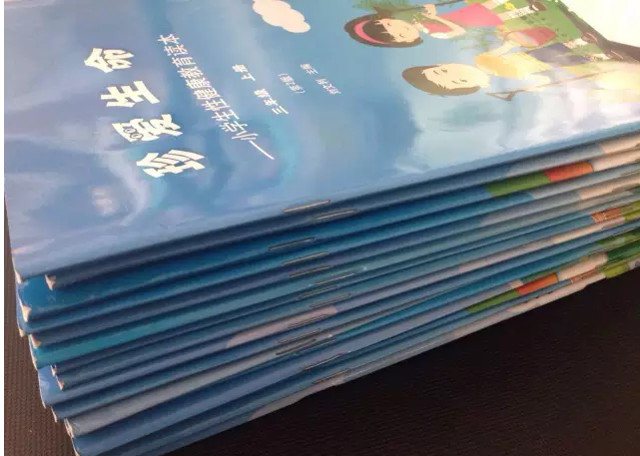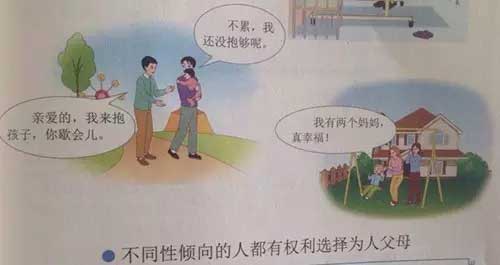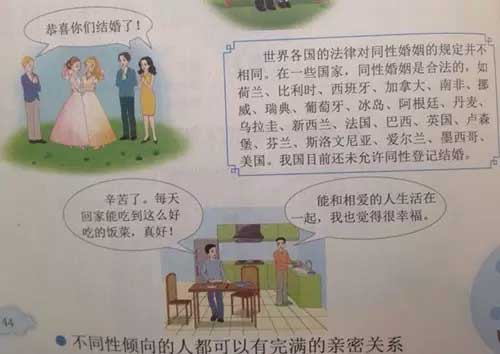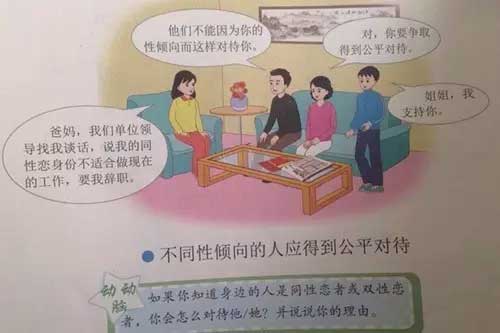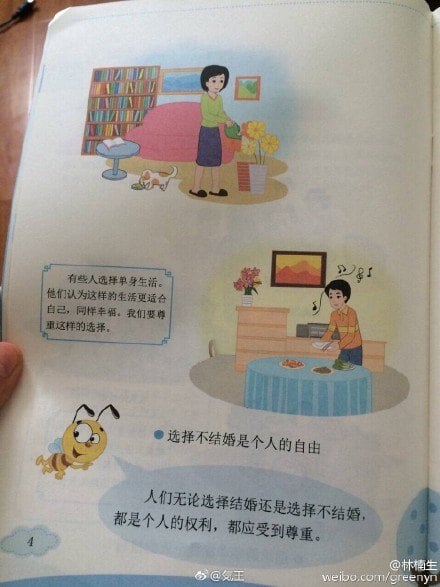 China has introduced a series of progressive sexual education textbooks that are shocking some Chinese parents.
The textbooks, which are for primary or elementary school students, teach children a variety of values, such as gender equality in the workplace, acceptance of homosexuality, the importance of reporting sexual abuse and other basic knowledge about the birds and the bees.
According to the Shanghaiist, a national debate erupted this past weekend when a mother posted pictures of her young child's textbook to Weibo, the Chinese version of Twitter.
"[Are these] fake textbooks?" the mother wrote alongside the pictures, according to the Shanghaiist. "Is it reasonable for a textbook to be compiled like this? I myself blush just looking at [it]."
While some people agreed with the mother, writing comments such as, "The picture showing the man and woman having sex is absolutely unacceptable," a vocal swelling of support on the Chinese internet out-shouted the naysayers.
One doctor wrote a viral post that read, according to the Shanghaiist:
"Abortion ads are now everywhere, and if the adults are now saying these textbooks have gone too far, it can only be said that their own sexuality education has been a big failure... Sexuality education protects children from sexual abuse, and it can only be effective if we go straight to the point and do not hide anything. Those who say the textbooks have gone too far mistake ignorance for purity."
Chinese LGBTQ groups have also come out in favor of the measure, with one organization writing a viral article titled: "China, finally you recognize homosexuality," reports the Shanghaiist.
This broad display of support may have something to do with Chinese state media supporting the effort. According to the Shanghaiist, both the Global Times and the People's Daily argued in support of the progressive sexual education curriculum.
This measure comes after years of calls for reform in the ways China teaches sex ed.
Just last year for example, a middle school sexual education textbook caused a national scandal by calling women who have sex before marriage "degenerates."
Meanwhile, STD rates in China have skyrocketed, and some say that a lack of knowledge about reproductive health has led many Chinese women to rely on abortions as a primary form of contraception.
Indeed, the Shanghaiist reports that a survey last year discovered that 10 percent of "female Chinese college students admitted to having at least one abortion."
---
Next, check out how China is growing a vertical forest to gobble up CO2, before finding out about the internet troll armies governments create to shape public opinion.