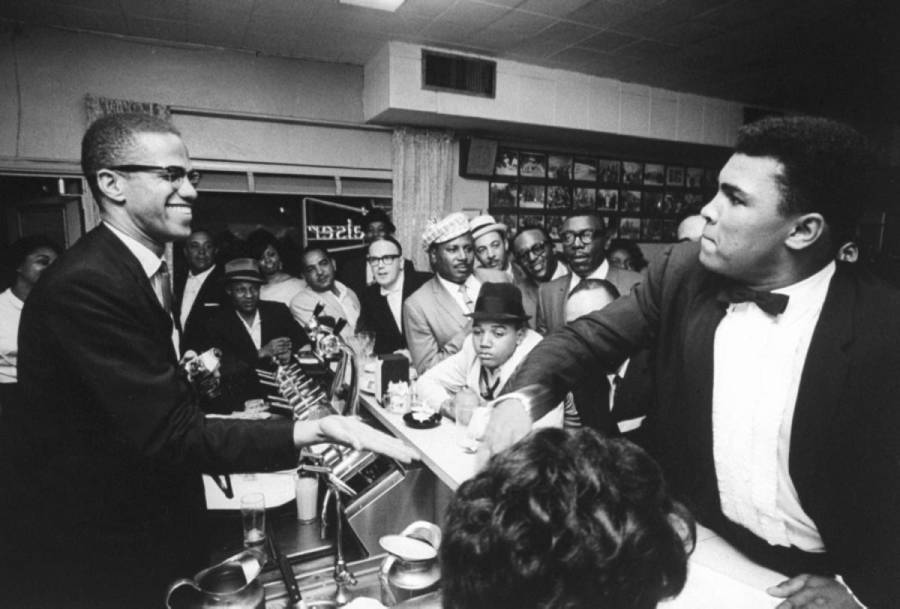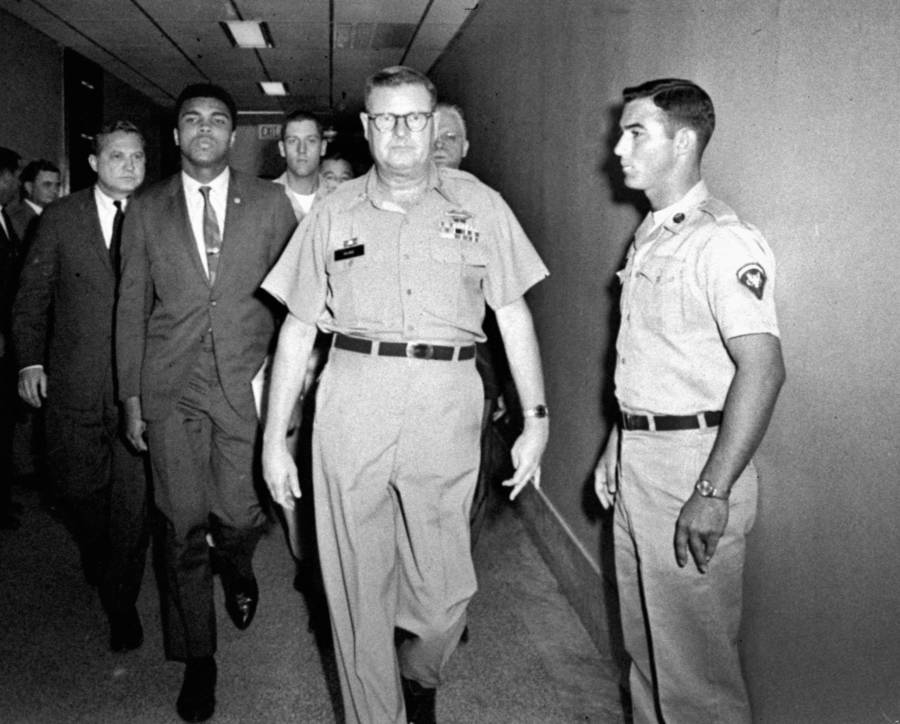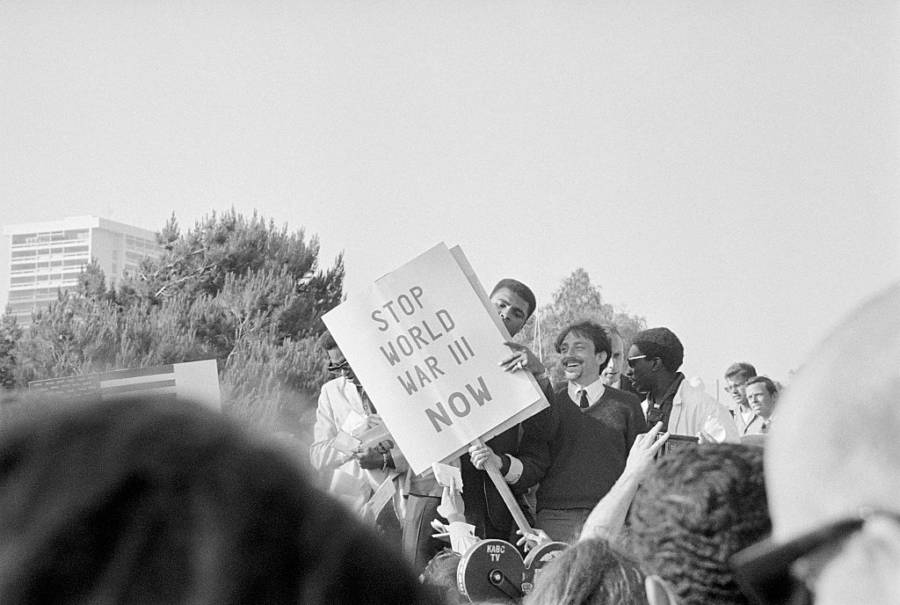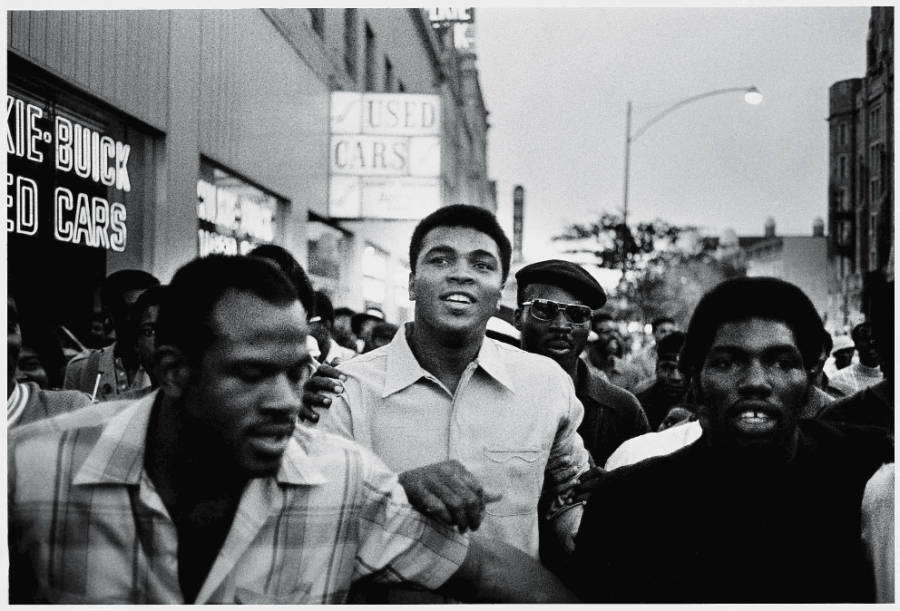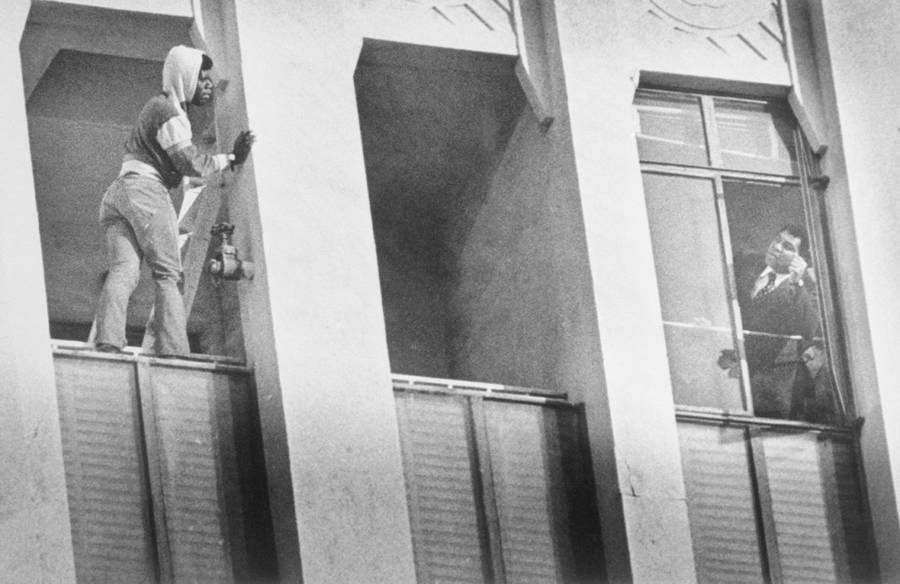 YouTube/Sons of Malcolm TV
Library of Congress/New York World-Telegram & Sun
David Fenton/Getty Images
MARIA BASTONE/AFP/Getty Images
Library of Congress/New York World-Telegram & Sun
Library of Congress/New York World-Telegram & Sun
Los Angeles Public Library
Los Angeles Public Library
Los Angeles Public Library
JEAN-PHILIPPE KSIAZEK/AFP/Getty Images
Library of Congress/New York World-Telegram & Sun
Library of Congress/New York World-Telegram & Sun
Library of Congress/New York World-Telegram & Sun
RABIH MOGHRABI/AFP/Getty Images
Library of Congress/New York World-Telegram & Sun
Los Angeles Public Library
Los Angeles Public Library
Library of Congress/New York World-Telegram & Sun
Los Angeles Public Library
Muhammad Ali's life forever changed when he won the heavyweight title from Sonny Liston in 1964 – not just because Ali had proven himself to be a champion inside the ring, but because that was when the world found out who the man that they knew as Cassius Clay was outside of the ring. He was, among other things, a Black Muslim, a friend to Malcolm X, and a man who would not stay silent about the things he believed in.
Over the ensuing years, Muhammad Ali's life would be full of strife and controversy. Within two years of the Liston match, he would receive a draft notice calling him to fight in the Vietnam War. Ali refused, calling the government hypocrites for asking African-Americans who were still fighting for their rights at home to instead go and fight for freedom overseas.
"Man, I ain't got no quarrel with them Viet Cong," Ali famously said, later adding: "Why should they ask me to put on a uniform and go ten thousand miles from home and drop bombs and bullets on brown people in Vietnam while so-called Negro people in Louisville are treated like dogs and denied simple human rights?"
His refusal to fight would cost him everything. He was stripped of his heavyweight title, he was barred from fighting in the ring, and he was sentenced to five years in prison. Though he would avoid that time behind bars, it took him the length of his whole sentence to fight it. Ali had to take his case all the way to the Supreme Court in 1971 amid revelations that the FBI had been tapping his phone calls.
After the Supreme Court gave Ali his freedom and the right to step inside the ring once more, Ali still kept fighting outside of the ring as well. As various conflicts in the Middle East continued to bubble over, Ali -- as an American, a Muslim, and a celebrated public figure -- had a unique role to play.
In 1980, he led protests against the Soviet invasion of Afghanistan, even managing to convince the government of Kenya to boycott that year's Moscow Olympics in protest. A year later, he would talk a suicidal veteran of the war he'd refused to serve in down from a ledge and see firsthand the effects of the draft he'd fought against.
In 1990, as the pieces of the Gulf War were falling into place and the Iraqi Army took 15 Americans hostage, Muhammad Ali – without permission from the government – flew to Iraq and negotiated their freedom with Saddam Hussein himself. It worked, and Ali brought the Americans back home safely.
He organized famine reliefs, he helped refugees, and, in his later years, he fought his own personal battles with Parkinson's Disease. This, however, was one fight that he ultimately couldn't win. Ali died on June 3, 2016 – but not before helping change the face of America forever.
Through his life, Ali showed the world what he meant when he said, "I am America. I am the part you won't recognize. But get used to me. Black, confident, cocky; my name, not yours; my religion, not yours; my goals, my own. Get used to me."
---
Next, take a look at the most unforgettable Muhammad Ali quotes. Then, check out footage of Ali's most awe-inspiring knockouts.