Local entrepreneurial families, including the Duponts, Rockefellers, and Goulds, built castles that are monolithic representations of America's redefined royalty.
If you want proof as to how much Americans still love European architecture, just visit some New York Castles. As beautiful as they are to look at, their histories are often more riveting than the structures themselves.
The best part? No need to time travel back to medieval Europe! Unique and noble castles exist all over the United States, and you'll find some of the most breathtaking examples right here in the Empire State.
Most of these castles are open to the public. Whether it's for a day trip or a whole weekend getaway, a visit to one or more of these places won't disappoint.
However, if you live outside the area, like most of us do, don't fret. Here are ten of New York's most resplendent castles, and their storied histories, in a nutshell.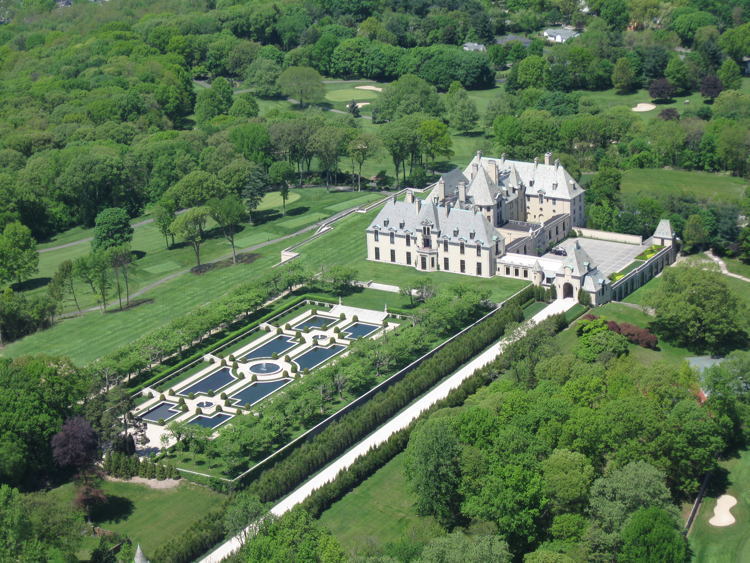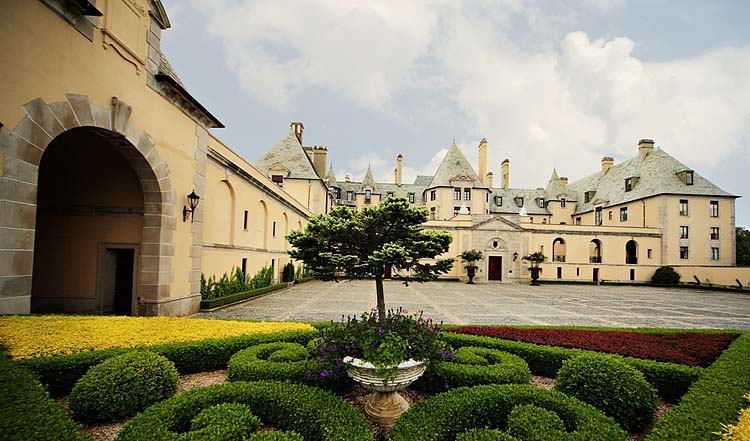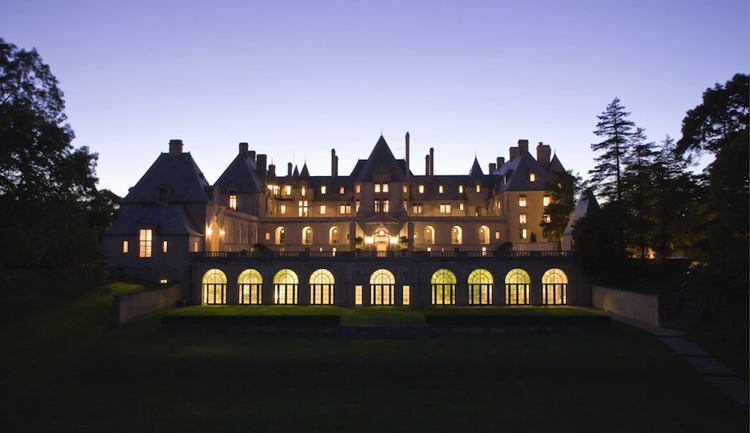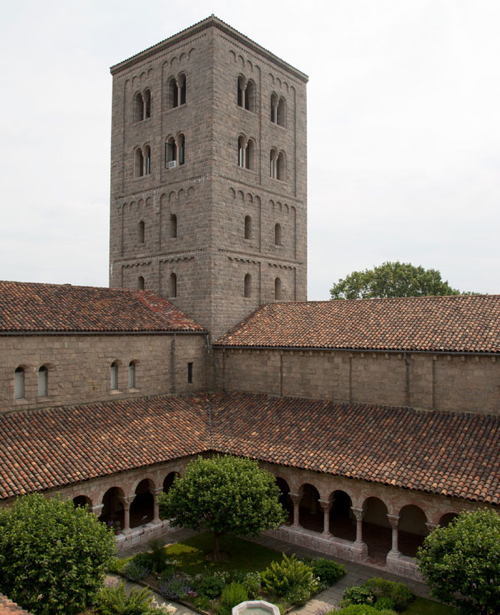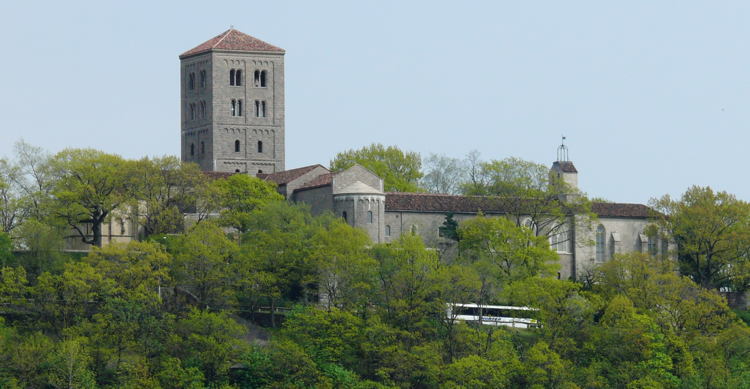 Huntington's Oheka Castle is a French Chateau style castle on a massive 443-acre plot.
History Of New York Castles
As history books so often explain, the United States is the product of a relentless desire for self-governance and a retreat from the European monarchy. Yet, new concentrations of dynastic power would soon emerge in the U.S. — generating much of the nation's wealth (and absorbing most of its resources and influence).
Business tycoons started erecting their own versions of European-style castles in the United States during the Industrial Revolution. This time in history bolstered the wealth of already prosperous people. Their new castles displayed wealth, importance, and circumstance.
Appropriately, no state in the U.S. has as many impressive tributes to the architectural genre as the Empire State. Local entrepreneurial families, including the Duponts, Rockefellers, and Goulds, built castles that are monolithic representations of America's redefined royalty.
Visiting these grand castles, you get to immerse yourself in a different time and place. Back when 'old money' was still new. When the well-off were literally building their empires from stone and mortar.
From the bustling city to picaresque islands, even into the rural mountains — New York castles appear almost everywhere. That is if you know where to look. A few are tucked away on a small upstate region called the Thousand Islands region. In its day, this isle was a playground for the famous and wealthy.
The Hudson River and highlands also host a fair number of castles. It's also regarded for its historic vineyards and orchards. Is there a better setting for a large chateau than one overlooking sprawling acres of fertile farmland?
There are many, many examples of wonderful old architecture in the state, but some of these structures rise above the rest.
New York's Standout Castles
Oheka Castle in Huntington is the second largest residence in the U.S. at 109,000 square feet. You may recognize it as Xanadu in the opening montage of the film Citizen Kane. The Cloisters, constructed by John D. Rockefeller, is now a branch of the Metropolitan Museum of Art devoted to medieval Europe. Wings Castle is a unique and rustic bed and breakfast in Millbrook. What makes it special is that it's made from 80% recycled or repurposed materials.
Boldt Castle may take the award for most tragic; George Boldt built it as a Valentine's gift to his beloved wife. Unfortunately, something unexpected happened before the big reveal. Singer Castle was the home of the sewing company president, and its location on the border boasts a Canadian sunset and an American Sunrise. The gorgeous Olana Mansion was the vision of famed Hudson Valley landscape painter Frederic Edwin Church.
Bannerman Castle in Beacon looms as an imposing fortress that was once a giant military surplus storage unit. Castle Gould in Sands Point is a striking replica of Ireland's Kilkenny Castle, and the lady of this house had a questionable relationship with Buffalo Bill.
The owner of the New York Tribune, Whitelaw Reid rebuilt the stately Reid Castle in Purchase, New York after an unfortunate fire. Lastly, Belvedere Castle was erected to solely be a façade with no other purpose than to be a pretty lookout spot. Now, it's so much more.
The stories behind these New York castles make for some fascinating historic reading — even if you can't visit.
---
After you see some of the best castles in New York state, see some of the most amazing castles in America, then look at life in the tenements of New York City.