From her sharpshooting to her activism, these Annie Oakley facts reveal how she defied the odds to rule the Wild West.
Throughout the often violent history of the Wild West, few women are remembered as the stars of the show. That is, with the exception of professional sharpshooter Annie Oakley.
Presenting herself as harmless and coy (when she could probably shoot your eye out from miles away), Annie Oakley was "America's Sweetheart" with a big gun and deadly aim.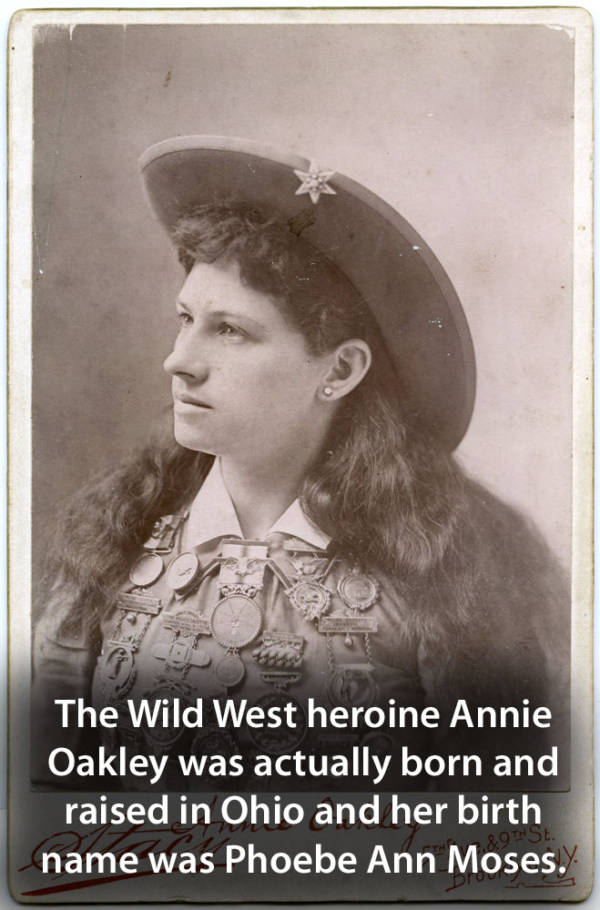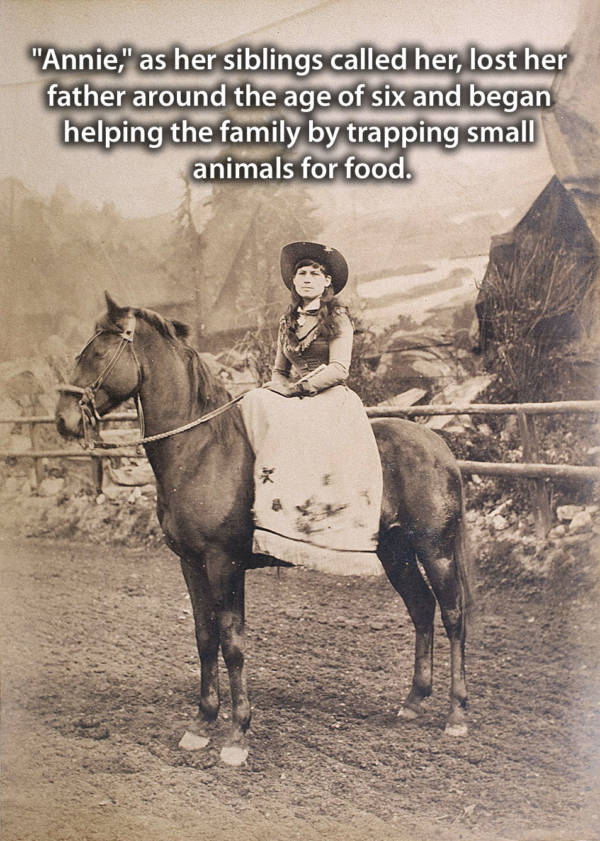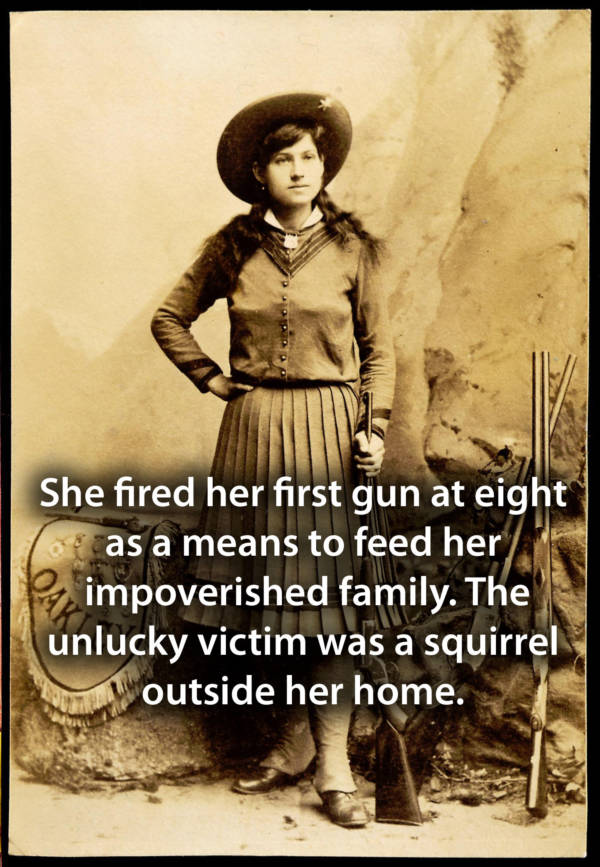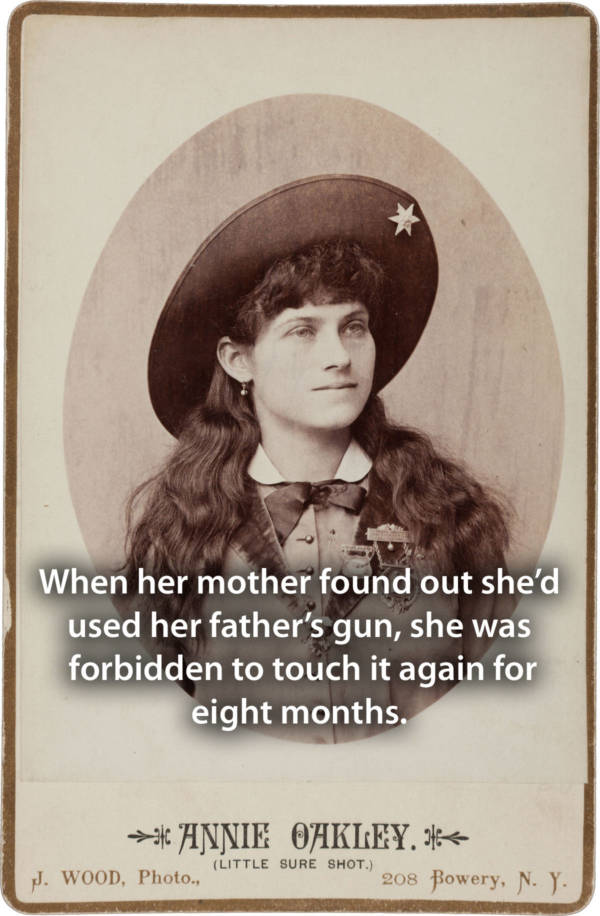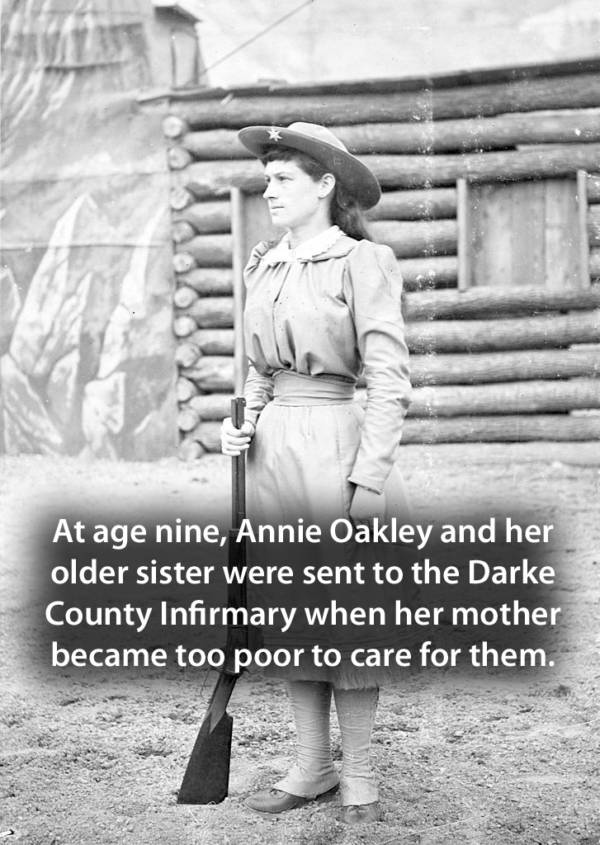 American Stock/Getty Images
Photo12/UIG via Getty Images
ullstein bild/ullstein bild via Getty Images
Born Phoebe Ann Mosey to Quakers in rural Ohio on August 13, 1860, Oakley endured a rough childhood in which her father died of pneumonia, leaving her mother then unable to support the children financially. Oakley was then sent to the Darke County Infirmary for the poor before being shipped to an abusive family she later referred to as "the wolves."
The family treated Oakley as if she were a slave and even reportedly locked her out of the house during snowstorms. However, at the age of 12, she ran away and landed back in the infirmary for a short time before reuniting with her mother.
All the while, Annie Oakley's rough childhood put her in a position to fend for herself and learn how to trap and, moreover, how to shoot. Oakley's reputation for astounding feats of marksmanship soon spread throughout the region and she was able to earn money killing game. She even claimed she was able to earn enough to pay off the family farm.
Soon, Oakley's reputation attracted the attention of traveling sharpshooting acts. On Thanksviging Day 1875 (although some dispute that date), Oakley bested famous marksman Frank Butler in a shooting match, cementing her lofty status.
Butler and Oakley married not long after and eventually joined Buffalo Bill's Wild West show (alongside the likes of Lakota leader Sitting Bull). Oakley, as she was now calling herself, then saw her shooting career grow to even greater heights, and the rest is history (and included in the gallery above).
All in all, Oakley (a.k.a. "Little Sure Shot") parlayed her gift for handling and firing guns into a career while serving as an inspiration for women who scoffed (either inwardly or outwardly) at traditional pioneer roles. Today, Annie Oakley's legacy as a cultural icon lives on, with films, books, and even a well-known Broadway musical all dedicated to the huge impression that she left on United States history.
---
Next, see rare footage of Annie Oakley in action thanks to this Edison Manufacturing Co. film from 1894:
After this look at Annie Oakley, check out some captivating photos of life in the Wild West. Then, read up on the era's largely-forgotten black cowboys.