Some people believe in Bigfoot. And some people believe in him so much that they build large, elaborate Bigfoot traps for him.
Some people believe in Bigfoot. Some people believe enough to search for him in the forest. And some people believe in him so much that they build large, elaborate traps for him, requiring hours of work and a team of enthusiastic volunteers to build. Such people can be found amongst the Appalachian Investigators of Mysterious Sightings (AIMS), who built the following Bigfoot traps.
Sadly, we will likely never know just how effective these devices are at snaring a sasquatch, since — spoiler alert — none of them have yet captured their intended target. Nevertheless, the traps themselves are pretty impressive: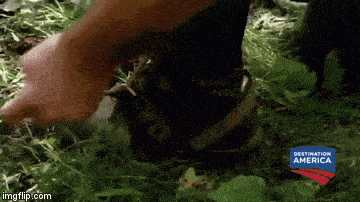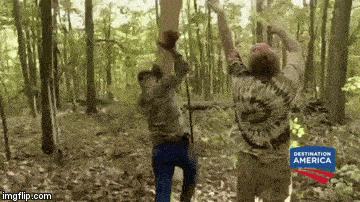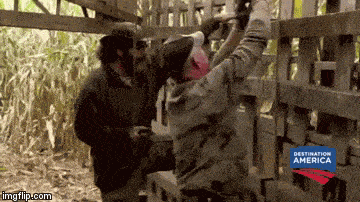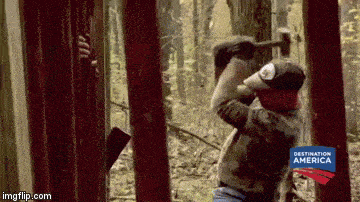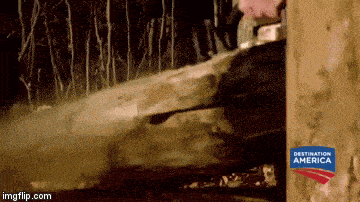 The Midnight Whistler Trap
This trap was custom built to capture one of the most feared and sizeable species of Bigfoot, the nocturnal Midnight Whistler.
The Wildman Trap
Thought to be the most dangerous and aggressive Bigfoot species in Eastern Kentucky, the Wildman is a close relative of the Midnight Whistler, only meaner. This was the team's biggest, strongest trap thus far.
The Hellhound Trap
Here, the team prepares a trap for a deadly canine known as "the Hellhound," which they believe has been traveling with Bigfoot.
The Yahoo Trap
Having previously tried to capture a Bigfoot called a "Yahoo," only to have their trap be destroyed by the rampaging beast (or so they claim), the team constructs a steel trap designed to administer an electric shock to its unwilling guest.
The Stonish Giant Trap
This trap was built to secure a "Stonish Giant" Bigfoot in Ohio, which a local hunter claimed to have shot and wounded.
---
Liked this? See 10 terrifying prehistoric creatures (that weren't dinosaurs) or discover seven cryptids way cooler than Bigfoot.