From money to murder and everything in between, these are the most outrageous facts about Joaquín Guzmán's life, better known as "El Chapo."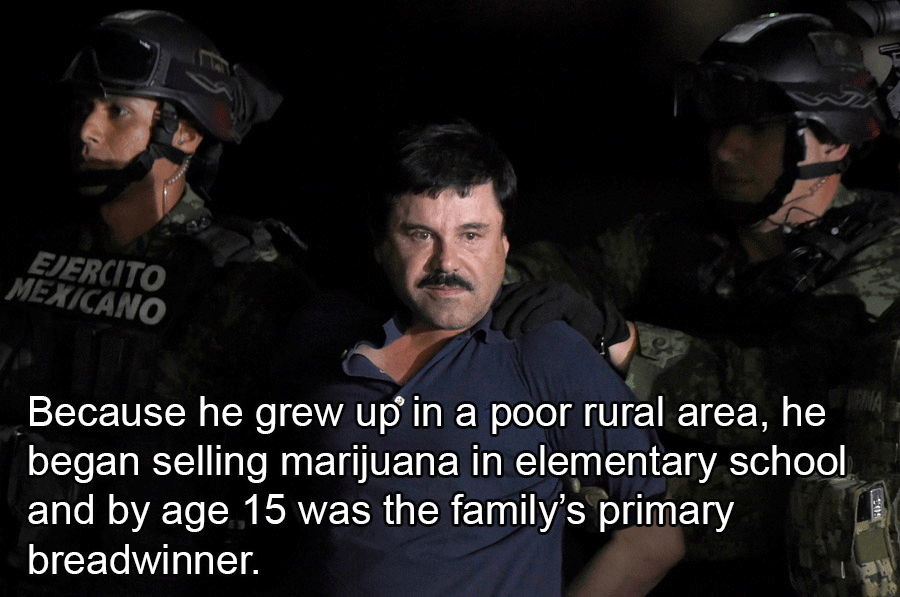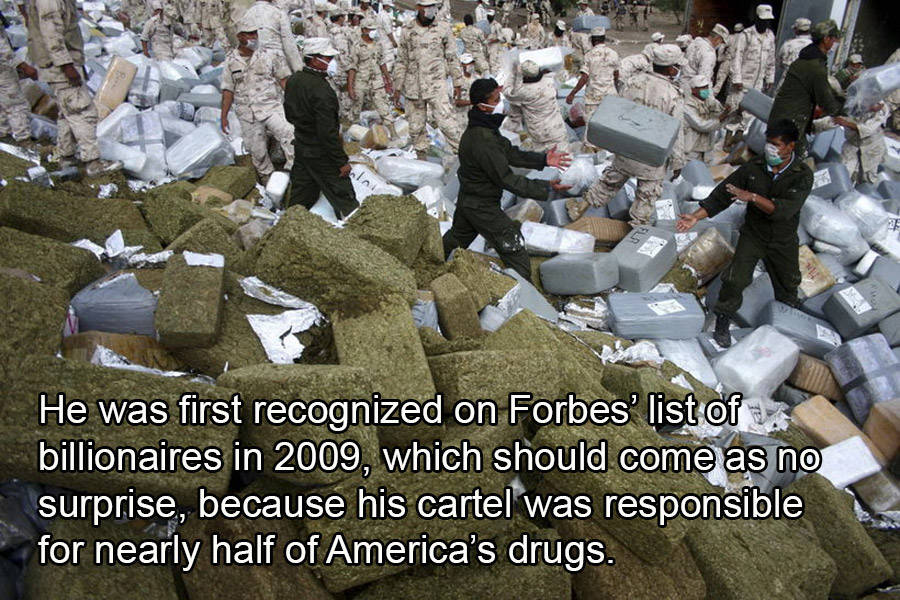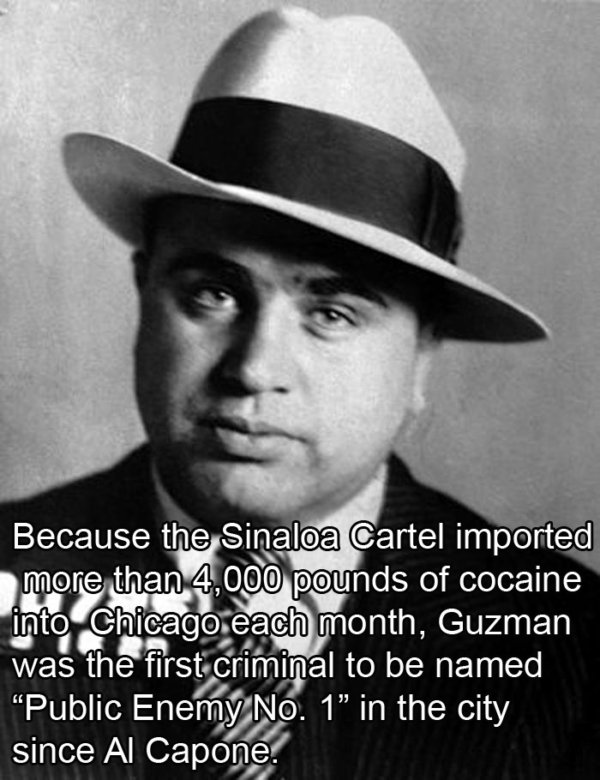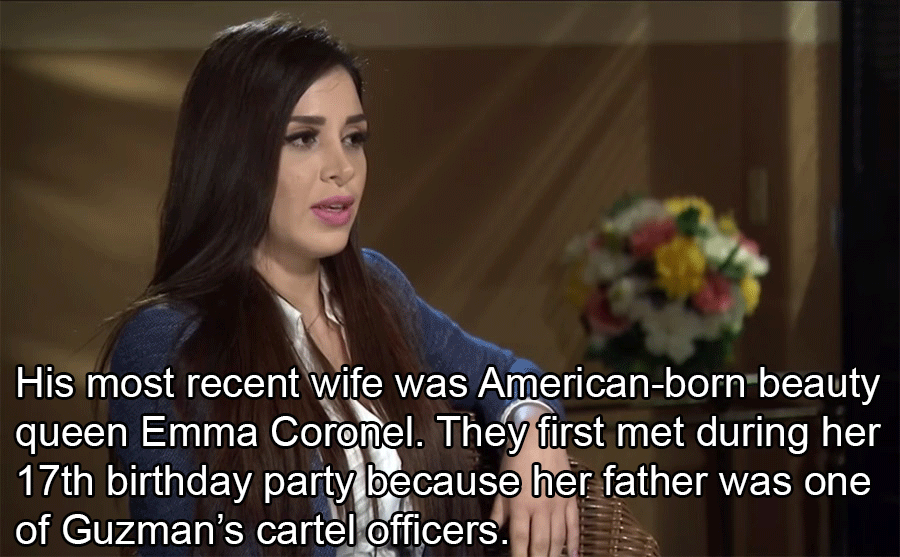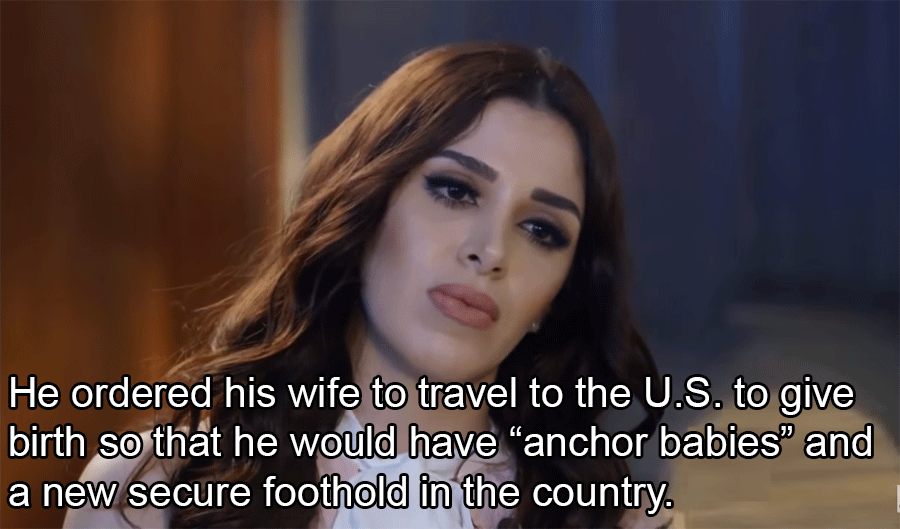 ALFREDO ESTRELLA/AFP/Getty Images
Mexico National Security Commission
Manuel Velasquez/LatinContent/Getty Images
ALFREDO ESTRELLA/AFP/Getty Images
YURI CORTEZ/AFP/Getty Images
Manuel Velasquez/Anadolu Agency/Getty Images
ALFREDO ESTRELLA/AFP/Getty Images
RONALDO SCHEMIDT/AFP/Getty Images
HECTOR GUERRERO/AFP/Getty Images
ALFREDO ESTRELLA/AFP/Getty Images
ALFREDO ESTRELLA/AFP/Getty Images
If you were to lay out the facts of Joaquín Guzmán's life, you'd think it was ripped from the pages of a Hollywood movie script: assassination attempts, worldwide domination of the illegal drug trade, daring prison escapes, and encounters with movie stars deep in the jungle.
It would all be a little hard to believe if there wasn't hard evidence to back it up. But the fact is that Joaquín Guzmán's life has been far from ordinary, even by drug lord standards.
Nicknamed "El Chapo" ("shorty" in Spanish) for his 5'6" frame, Joaquín Archivaldo Guzmán Loera began his path to the top of the drug world in his early teens as a highly profitable marijuana dealer.
He eventually moved up to cocaine dealing in western Mexico under the guidance of drug kingpin Miguel Ángel Félix Gallardo. It was after Gallardo's murder in the mid-1980s that Guzmán truly stepped up to the big leagues of international drug-trafficking and founded the notorious Sinaloa cartel.
It wasn't long before Joaquín Guzmán was making a name for himself as one of the country's most powerful drug dealers — and putting himself on the radar of both Mexican and U.S. law enforcement agencies in the process.
Soon, Guzmán would spend eight years in prison during the 1990s before escaping in 2001, but even behind bars, his cartel continued to grow in power. In the decade following his escape, he would rise to the infamy of historic criminal kingpins like Pablo Escobar and Al Capone and eventually be responsible for trafficking nearly a quarter of the world's illegal drugs.
But he fell from that perch upon being captured by police in 2014, only to escape again and be recaptured in 2016, from which point onward he has remained in custody in the United States.
Yet even though Joaquín Guzmán has now been caught, his astounding legacy will not soon fade away. Discover the most unbelievable facts about his life in the gallery above.
---
After checking out these facts about Joaquín Guzmán ("El Chapo"), have a look at absurd Pablo Escobar facts that will absolutely blow your mind. Then, peek behind the curtain of the cartels with these narco Instagram photos.