From "napalm girl" to "tank man," we've all seen these powerful photos, but how many of us actually know the true stories behind them?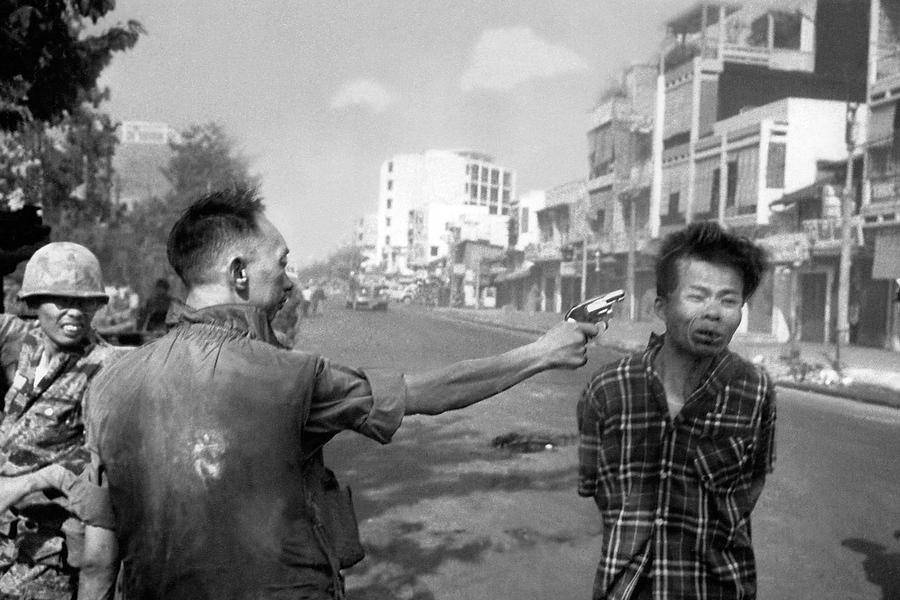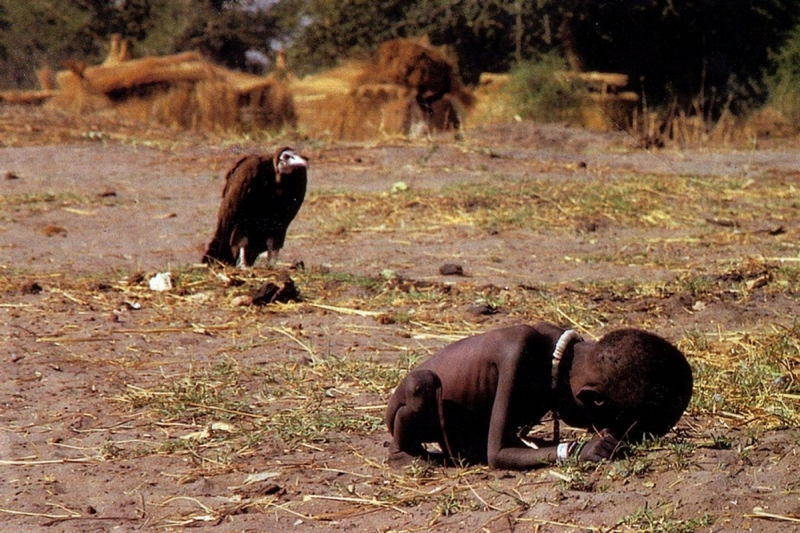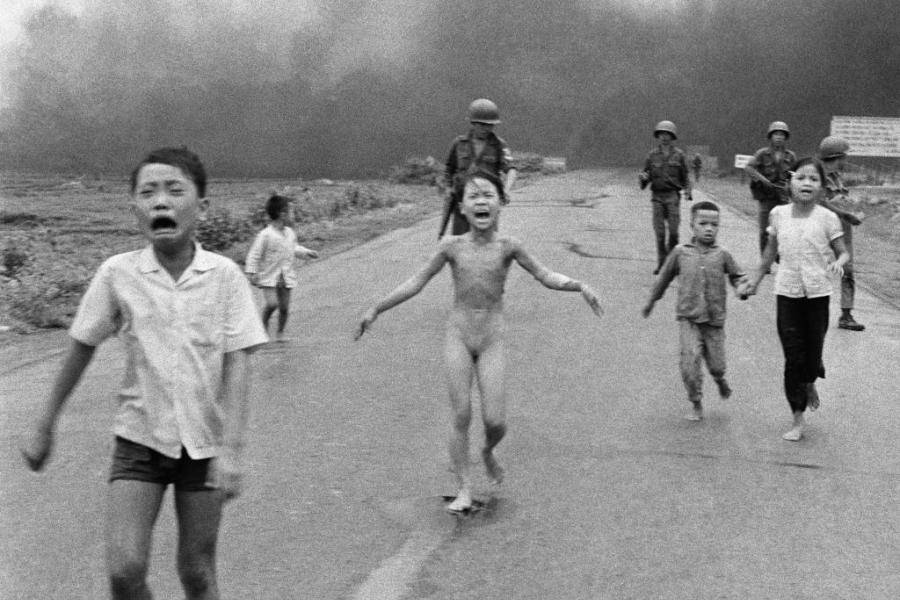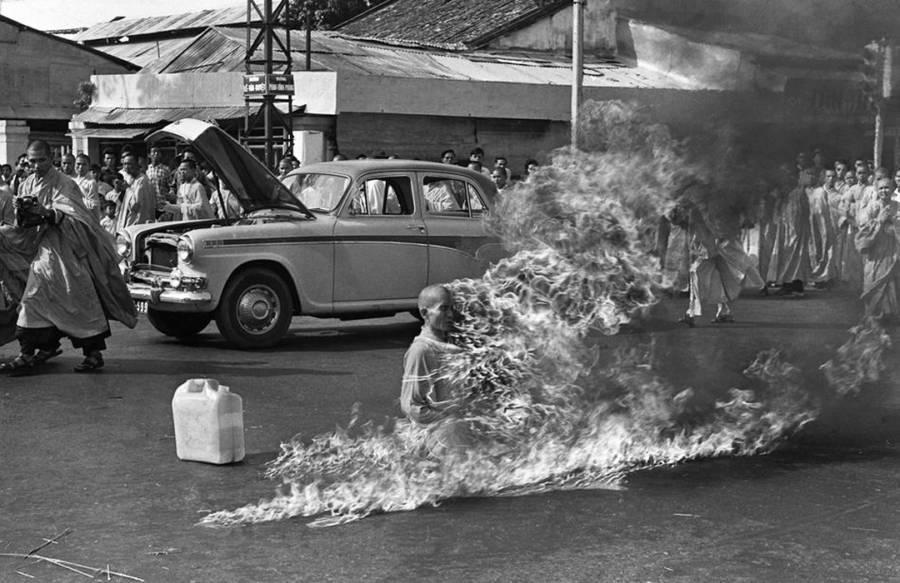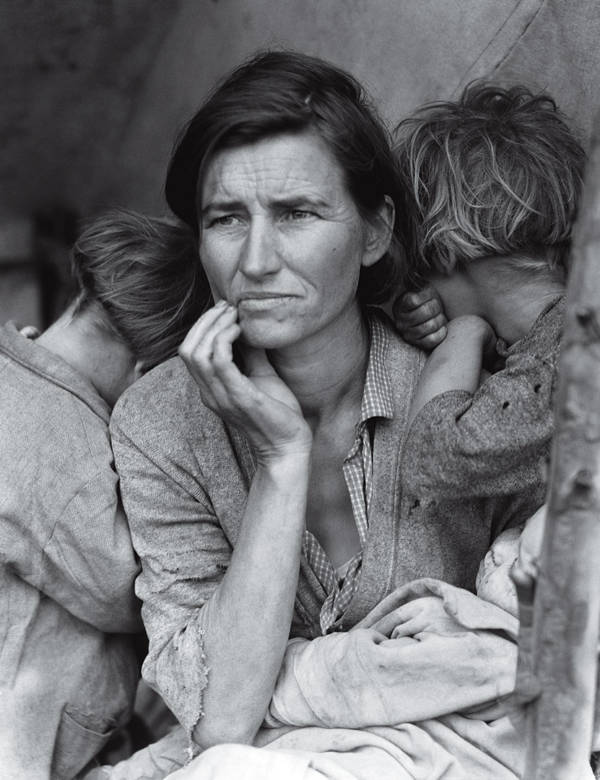 Eddie Adams/Associated Press/Library of Congress
Nick Ut/Associated Press/Library of Congress
Malcolm Browne/Library of Congress
Dorothea Lange/Library of Congress
Joe Rosenthal/Associated Press/National Archives
Matty Zimmerman/Corpus Christi Caller-Times/Associated Press/Wikimedia Commons
Alberto Korda/Wikimedia Commons
Hulton Archive/Getty Images
Will Counts/Bettmann/Getty Images
Neil Armstrong/NASA/Wikimedia Commons
Cecil Stoughton/National Archives
Philippe Halsman/Library of Congress
John Paul Filo/Library of Congress
Universal History Archive/UIG via Getty Images
Alfred Eisenstaedt/LIFE Magazine/Wikimedia
Robert Capa/Magnum Photos/Wikimedia
Peter Leibing/Library of Congress
Yevgeny Khaldei/Library of Congress
Yousuf Karsh/Wikimedia Commons
Ollie Atkins/National Archives
On June 8, 1972, a nine-year-old Vietnamese girl named Phan Thi Kim Phuc ran screaming through Trang Bang as napalm burned through her clothes and then her skin. Because photographer Nick Ut was there to capture the event, Phuc will forever be known colloquially as "napalm girl," thanks to what has become one of the most powerful photos ever taken.
Of course, it has become one of history's most powerful photos not only because of what it depicts, but what it represents: the senseless horror of U.S. involvement in the Vietnam War. This has allowed the photo to remain utterly indelible decades after it was taken and helped hasten, as many now suggest, the withdrawal of American troops from Vietnam.
Upon the 40th anniversary of the event, NPR recounted the harrowing story in a way that aptly summarizes its impact for most people:
Whatever your age, you've probably seen this photo. It's a hard image to forget. A young girl, naked, runs screaming toward the camera in agony after a napalm attack incinerated her village, her clothes, and then, her skin.

That girl is Kim Phuc. She was 9 years old in 1972 when she was photographed, screaming in pain, after a U.S. commander ordered South Vietnamese planes to drop napalm near her village.
However, that summary simply isn't true. And as haunting as the photo remains, the fact is that many people don't know the actual story behind it.
Despite what NPR as well as countless others (including USA Today) have written, the truth is that the pilot that dropped the napalm on Trang Bang on June 8, 1972 was South Vietnamese, not acting under any orders from U.S. personnel, and was targeting North Vietnamese military targets in the area, only dropping napalm on civilians by mistake.
Everyone from TIME to the Guardian has recounted the truth of the story — and have been since it first happened — but the myths nevertheless persist.
And this is hardly the only universally-known historical image to remain mired in myth and misunderstanding. In fact, many of recent history's most powerful photos have fallen victim to this.
See those photos, and discover the truth behind them, in the gallery above.
---
After this look at the surprising stories behind some of history's most powerful photos, see some other influential photographs that changed our world. Then, see some of the most iconic images of the 1940s, 1950s, 1960s, 1970s, 1980s, 1990s, and 2000s.