From Japan's Kanamara Matsuri penis celebration to the gigantic La Tomatina food fight in Spain, experience some weird holidays and bizarre festivals from around the world.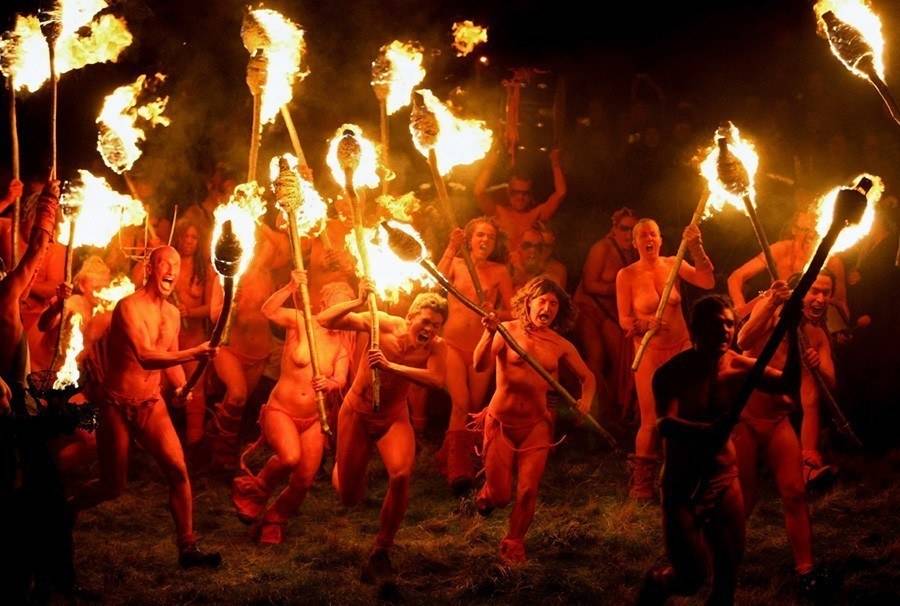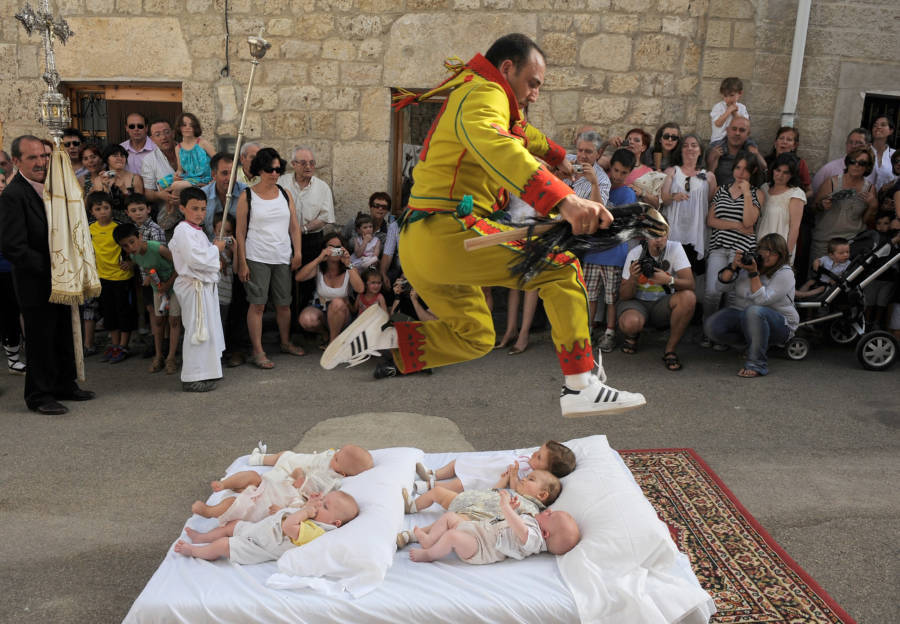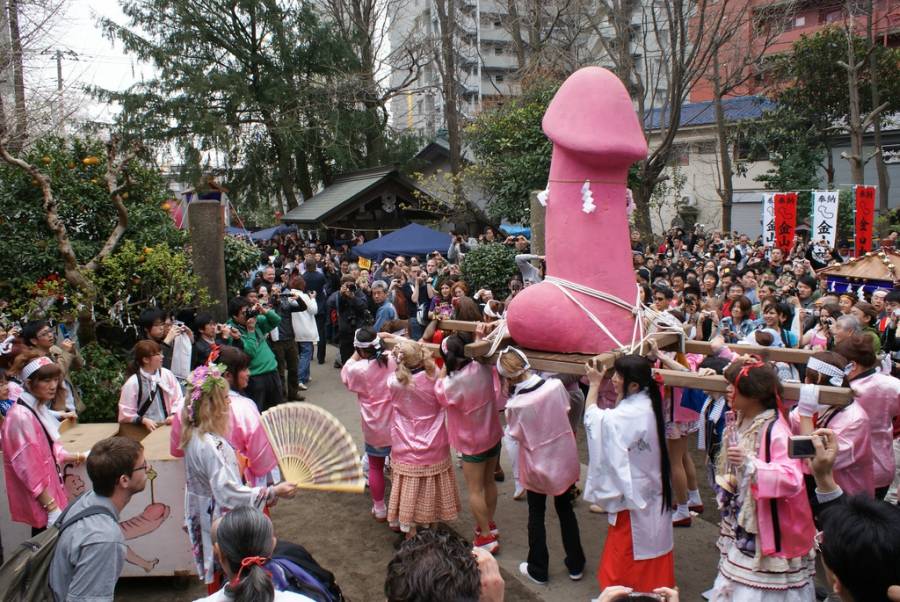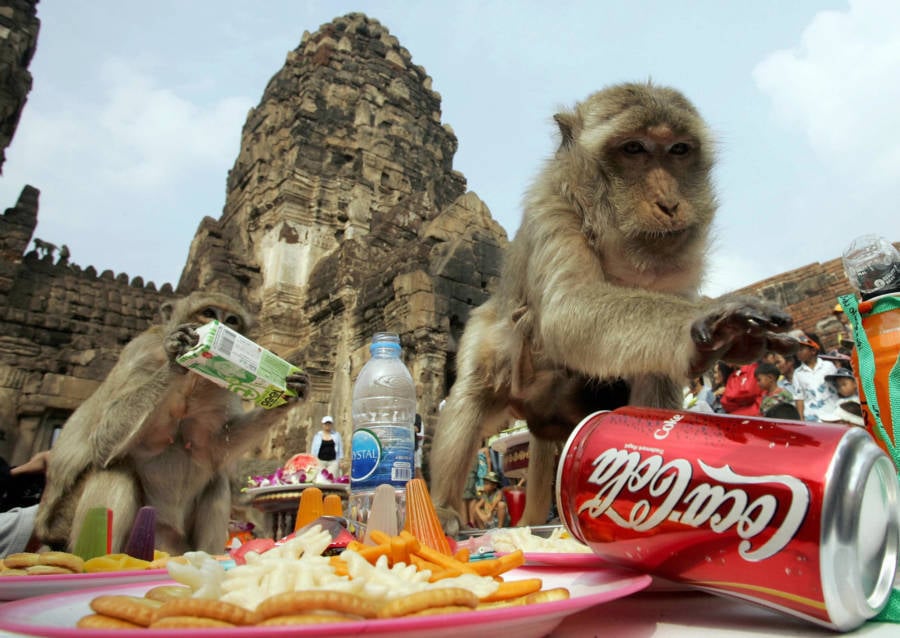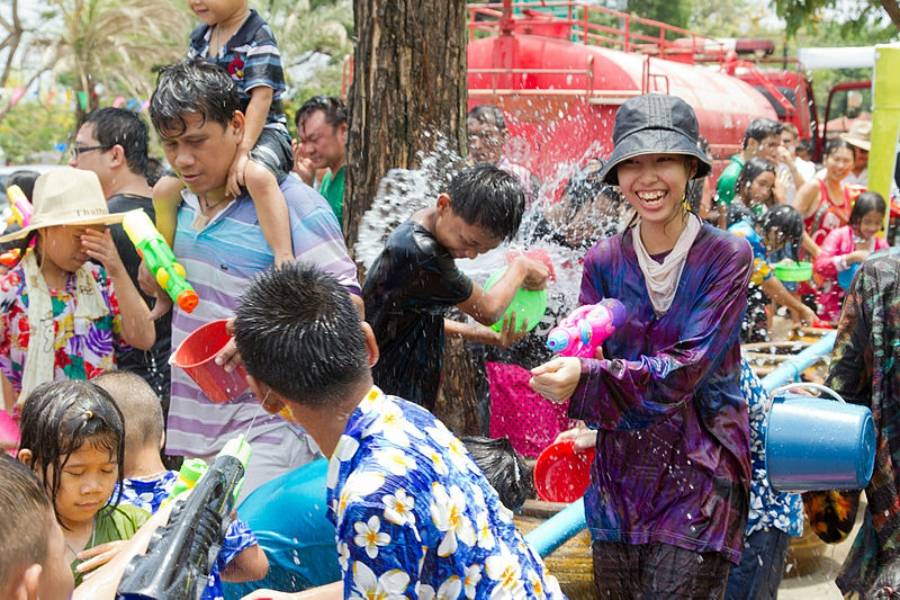 El Colacho Baby Jumping Festival
Kanamara Matsuri, "Festival Of The Steel Phallus"
Monkey Buffet Festival
Porchai Kittiwongsakul/AFP/Getty Images
Kumbh Mela
Daniel BerehulakGetty Images
Bolas De Fuego, "Balls Of Fire"
Yadnya Kasada
Ulet Ifansasti/Getty Images
La Tomatina
GUILLERMO LEGARIA/AFP/Getty Images
Day Of The Dead
Chris Jackson/Getty Images
Frozen Dead Guy Days
Kent Kanouse/Flickr Commons
Jarramplas Festival
Pablo Blazquez Dominguez/Getty Images
Nyepi, "Day Of Silence"
Windi Eka Setiawan/Flickr
Quema Del Diablo, "The Burning Of The Devil"
Straw Bear Festival
Richard Humphrey/Geograph.org.uk
In most cases, holidays mean a day off and an excuse to celebrate, two things that human beings generally love. So it comes as no surprise that we all look forward to holidays immensely as we mark them in our calendars and make our holiday plans with friends and family.
But while we all love holidays, these festivals and celebrations look rather different depending on where you happen to be on planet Earth. In fact, every corner of the globe celebrates some truly weird holidays, festivals, and celebrations year in and year out.
Some of these holidays stem from cultural and religious traditions. Others were created for commercial purposes — when else are you going to buy ridiculously tacky greeting cards and heart-shaped candy if not on Valentine's Day? Business is slow at that time of year but for one day, restaurants and shopping centers rejoice as people queue to let their loved ones know that they do love them after all.
If you're feeling like your life could do with a little more celebration — and bizarre festivals at that — why not try exploring the world's various customs by experiencing some of the weird holidays that this planet has to offer?
Watch naked men struggle to get a hold of a sacred charm that will guarantee them good luck for the year at the Hadaka Matsuri Festival in Japan. Eat blini while you look upon dancing bears and organized fistfights at the Maslenitsa celebration in Russia. Or enjoy a day of silence during Nyepi in Bali where both work and pleasure are prohibited for one whole day.
From Japan's penis festivities to the baby-jumping revelry in Spain, experience some weird holidays and bizarre festivals from around the world in the gallery above.
---
After this look at weird holidays and bizarre festivals from around the world, see what it's like at the world's most fascinating nude festivals and events. Then, read up on China's controversial Yulin Festival, which includes the killing and eating of dogs.