Once called "America's Playground," Atlantic City has become engulfed with crime and corruption — and the seeming death spiral of its casinos.
A century ago, Atlantic City was a booming tourist destination — a rare location in America where you could gamble and drink to your heart's desire. Prohibition never seemed to make it to the small New Jersey metropolis, and the lavish hotels and beachfront properties made the vacation spot a perfect place for pre-Depression wealth to be flaunted.
But then, something started to change. By the 1950s, tourists had begun to lose interest in Atlantic City. The town, which had long been infamous for its corruption, began seeing even more mob activity than it had in previous years, as well as other criminal enterprises. Before long, many local landmarks were being torn down and replaced with massive, gaudy casinos.
The casinos initially brought business, but Atlantic City failed to capture the same magic found in its Western counterpart, Las Vegas.
And the issues of corruption and crime continued. Now, as of 2020, the poverty rate in Atlantic City is 35.2 percent, which is more than triple the national poverty rate in America. And the city seems to teeter on the edge of economic collapse.
So, what exactly caused the decline of the former "Boardwalk Empire?" See some of the most compelling photos from the city's history below, then learn why this place has changed so dramatically throughout the decades.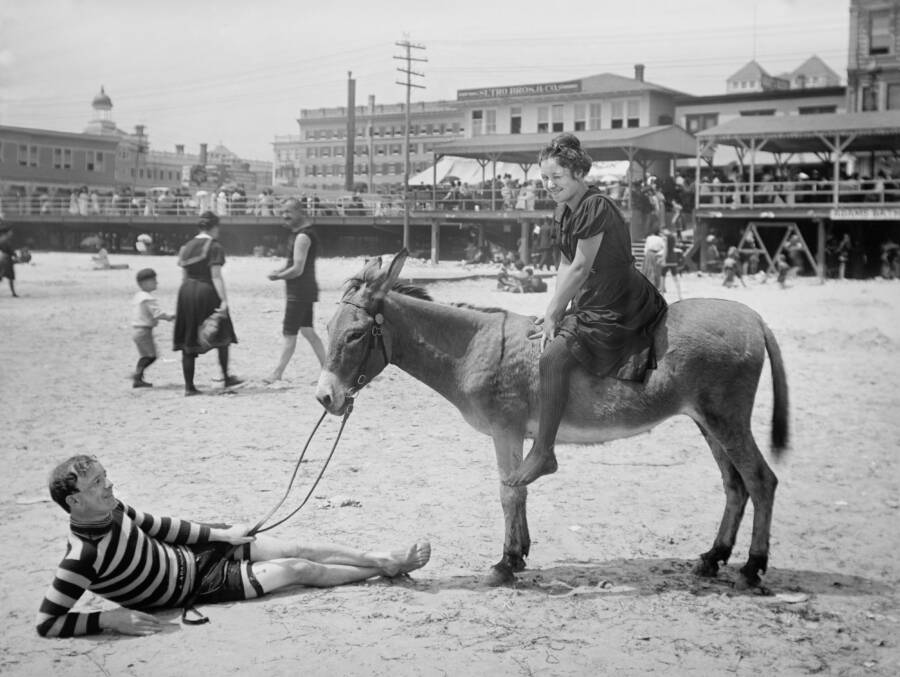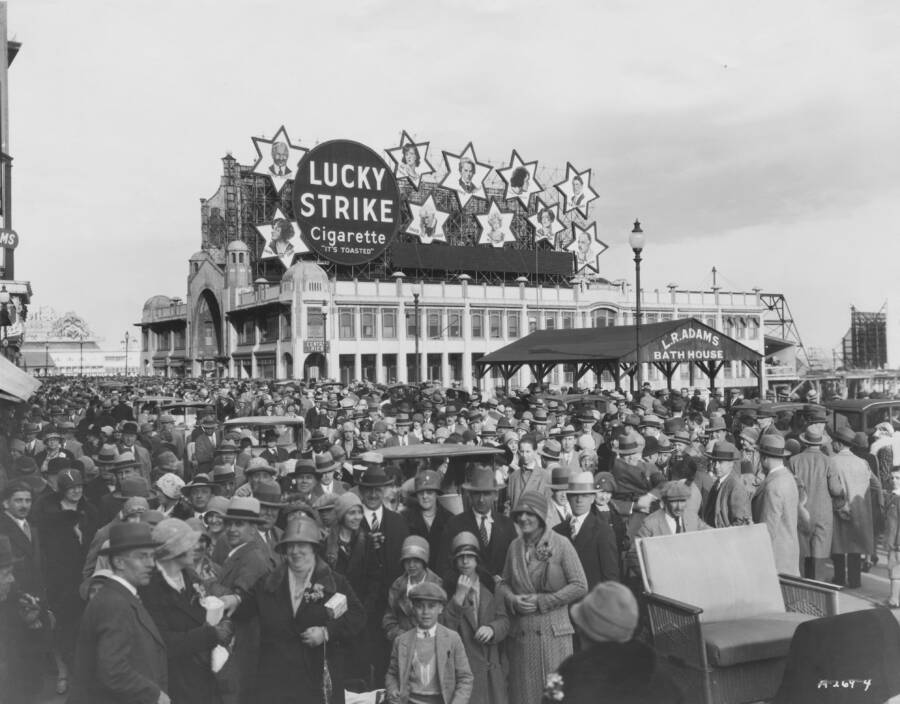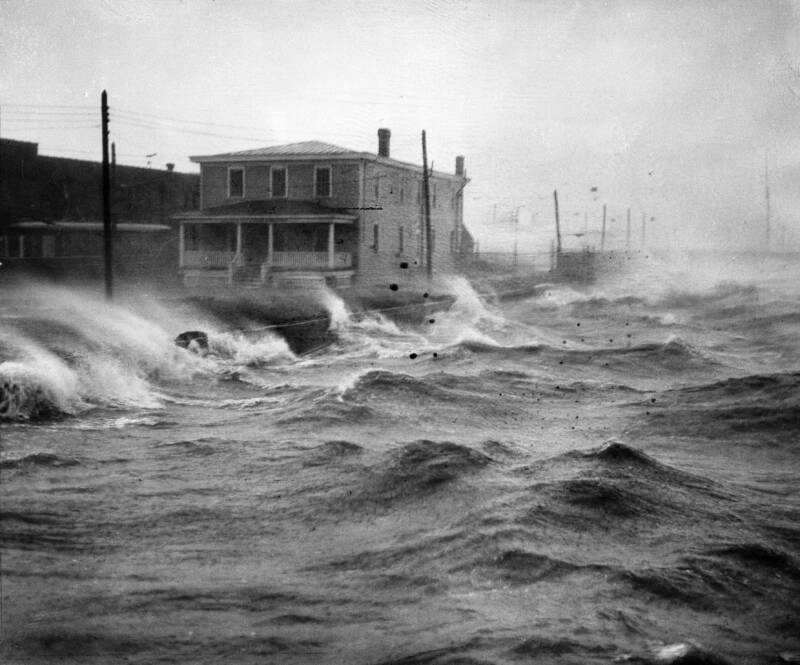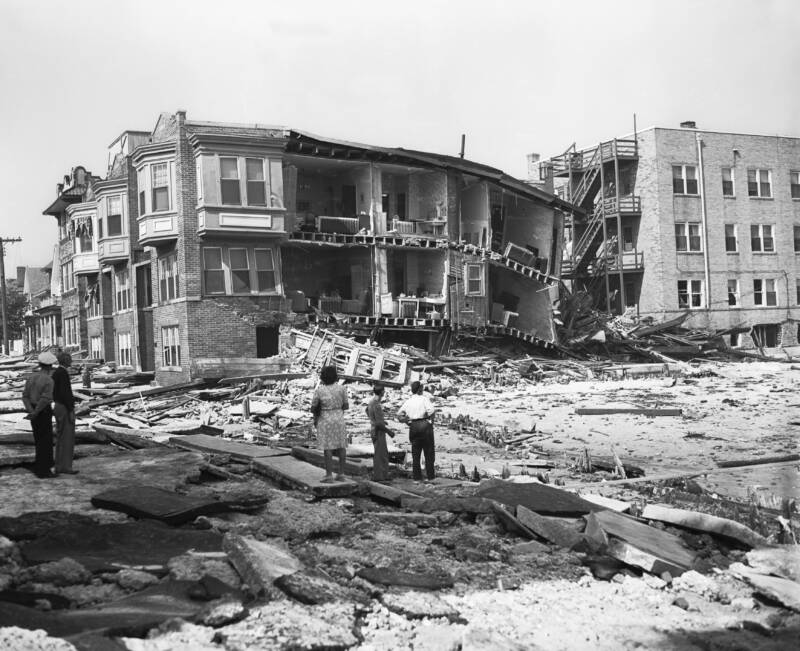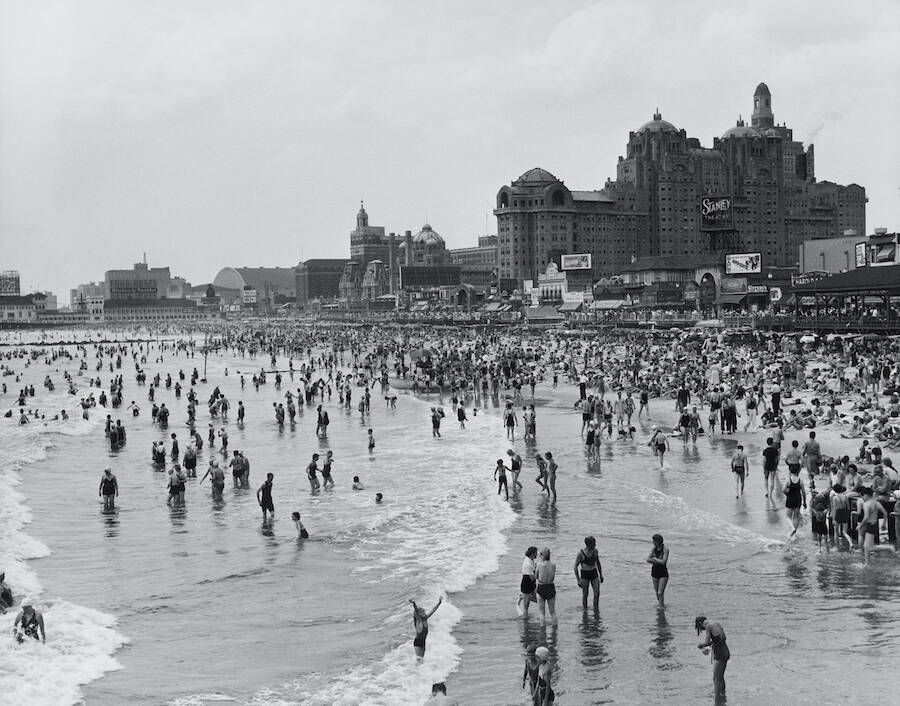 GHI/Universal Images Group via Getty Images
ullstein bild/ullstein bild via Getty Images
Archive Photos/Getty Images
Peter Keegan/Keystone/Getty Images
PL Gould/IMAGES/Getty Images
Universal History Archive/Getty Images
Derek Hudson/Getty Images
Jeffrey Asher/Getty Images
Douglas Graham/Congressional Quarterly/Getty Images
Amy Toensing/Getty Images
Amy Toensing/Getty Images
Photo by Spencer Platt/Getty Images
Spencer Platt/Getty Images
John Greim/LightRocket via Getty Images
Murat Nazarov/EyeEm/Getty Images
Michael S. Williamson/The Washington Post via Getty Images
Michael S. Williamson/The Washington Post via Getty Images
Eduardo Munoz Alvarez/Getty Images
Bruce Bennett/Getty Images
The Early Years Of Atlantic City
Long before it was nationally famous as Atlantic City, the region of land in southern New Jersey was known as Further Island, and it piqued the interest of an early 19th-century doctor named Jonathan Pitney.
According to City Journal, Pitney got the idea to turn Further Island into a health resort for wealthy clients. His critics called it "Pitney's Folly."
However, the doctor managed to convince investors to construct a rail line from Camden to the island, where he also used investors' money to construct a 600-bedroom hotel. Soon after, Atlantic City was officially born. By the mid-1800s, Atlantic City was receiving around 3,000 visitors each year. About half a century later, that number climbed to 3 million.
And during its heyday in the 1930s, nearly 16 million tourists visited the small metropolis dubbed "America's Playground" every summer.
Perhaps most popular was the iconic Boardwalk, which was filled with entertainment for people of all ages and stunning views of the Atlantic Ocean. Naturally, though, with the large number of people visiting Atlantic City each year, there were bound to be visitors of the less savory fashion.
As Nelson Johnson wrote in his book Boardwalk Empire: The Birth, High Times and Corruption of Atlantic City, the city was also filled with "gambling parlors, speakeasies, and brothels," all operating "as if they were legal." Johnson added, "The only time the local police clamped down on anyone was if they were late with their payments" to politicians.
This seedy underbelly was both a blessing and a curse. When the U.S. government prohibited the sale of alcohol from 1920 to 1933, the news never seemed to reach Atlantic City. Well, it did, but Prohibition was ignored there.
In fact, in 1923, a Justice Department representative called Atlantic City "the most corrupt city in the country" after local officials threw a Prohibition agent in jail for three days and refused to let him contact Washington.
Illegal boozing certainly brought a lot of tourism — and money — to Atlantic City, but it also brought in some other controversial guests.
In 1929, Atlantic City became infamous as a mob hotspot when Lucky Luciano decided that it was the perfect place to hold a "national convention" of mob bosses. This convention was hosted by Enoch "Nucky" Johnson and attended by the likes of Al Capone, Frank Costello, and Meyer Lansky.
Johnson, the mob boss of Atlantic City, was eventually thrown in jail for tax evasion in 1941, but that did little to stop mob activity, as his political machine passed to state legislator Frank Farley, known among mobsters as "the man to see." He would stay in power for about three decades.
When World War II broke out, Atlantic City became a training center for U.S. Army recruits, which helped to drive tourists — and money — away from the city. Meanwhile, the mob continued its operations in the background.
The Fight For Legalized Casino Gambling
Between the 1940s and the 1970s, the reputation of Atlantic City worsened. Though federal and state governments attempted to crack down on mob activity, mobsters were still purchasing prominent property in the city.
Though some tourists still enjoyed visiting the area, the rise of suburbia, the widespread availability of cars, and the introduction of commercial air travel drove many former visitors to other vacation spots across America.
As tourism declined, so did the availability of jobs. Crime rose throughout the city, and many homes and businesses were abandoned, giving the metropolis a blighted, unsettling appearance. Then, in the 1970s, Farley and the mob came up with a new idea to bring the tourists back: legal gambling.
Though the proposition seemed improbable, it actually worked in 1976. Voters approved the legalization of casino gambling in the city in an attempt to redevelop crime-ridden areas. And at first, the experiment seemed to be a success, as this opened the doors for new jobs to be created.
"The first casinos opened [in the] late '70s and there were crowds of people waiting to get into them," Heather Pérez, an archivist at the Atlantic City Free Public Library, told Marketplace. "The boardwalk was filled with these lines and, one by one, the casinos popped up along the beach."
The success of casinos continued in the 1980s and 1990s. Future U.S. President Donald Trump even built three casinos there: Trump Plaza, Trump Taj Mahal, and Trump's Castle. All of these businesses attracted attention, especially when Trump Plaza hosted boxer Mike Tyson's fights.
Celebrities like Jack Nicholson, Warren Beatty, and Madonna flocked to the city to watch the fights. But despite all the stars and bright lights, the casinos in Atlantic City weren't enough to fully revive the embattled town.
For one thing, the success of the casinos didn't seem to improve the rest of the city or its lingering issues, as reported by The New York Times. In 1986, one local retailer named Murray Raphel complained, "People look at Atlantic City and say, 'It was once a slum. Now it is a slum with casinos.'"
Indeed, the town was still plagued with poverty, crime, government corruption, and abandoned buildings. As local NAACP leader Pierre Hollingsworth put it: "We're a small city, but... we have big-city problems."
And the fact that the city relied so much on the gambling industry — with no clear Plan B in sight — certainly didn't help. Unlike other famous gambling cities like Las Vegas, Atlantic City didn't seem to make a name for itself for other perks (like Vegas' stunning architecture and high-end shopping).
Though many visitors have expressed their sympathy for the city's troubles, few of them stick around for long — leaving locals largely on their own.
The Modern Challenges Of Moving Forward
By the early 2000s, many of Atlantic City's ornate buildings had been demolished and replaced with boring, uninspired structures. Even the Trump Taj Mahal, which was a very costly investment, managed to go bankrupt. According to The Guardian, the closure of the Trump Taj Mahal and the former president's other businesses led to thousands of job losses.
But of course, Trump's casinos weren't the only ones that shut down. The Revel Casino Hotel shuttered in 2014 after operating for only two years. And Sands Casino Hotel, which had a far longer run, closed down in 2006 after operating since 1980. As of 2022, there are nine casinos currently operating in Atlantic City, some of which reportedly require tax aid to stay open.
Perhaps most worrying to casino workers in the city is that there are other places on the East Coast where people can legally gamble now, likely making potential visitors less inclined to travel to Atlantic City.
Sadly, the appearance of the city itself may also be driving some people away. In 2016, the city reported an estimated 500 abandoned buildings that had been left to rot, according to The Press of Atlantic City.
Along with the visible blight, the issue of poverty remains widespread. According to the 2020 U.S. census, the poverty rate in the city stands at 35.2 percent, which is more than three times the national poverty rate. Another ongoing problem is government corruption. The city has also faced embarrassing scandals as recently as 2006 and 2007 — when three city council members were found guilty of accepting bribes.
One bright piece of news is that the city's violent crime rate has actually been dropping in recent years, but many residents and casino employees are skeptical of these reports and say they still feel unsafe there.
Overall, it's tough to imagine that this embattled city was once known as "America's Playground." For years, the gambling industry helped keep Atlantic City afloat, but politicians and entrepreneurs put all their eggs into one basket, and that basket eventually broke. Add the consistent damage from hurricanes, a largely impoverished population, and a reputation for crime, and it's not too shocking that Atlantic City is still struggling.
But not everyone is giving up on the town. A number of ambitious projects took off in 2022, some of which involved adding new amenities to casinos, like theaters. And others had nothing to do with casinos at all — but instead family entertainment, the offshore wind industry, and education.
Though the city may never return to its glory days of the early 20th century, many are hopeful that diversifying the local economy will improve the lives of the people who live there. The question now is this: What's next?
---
After reading about the rise and fall of Atlantic City, go inside the unparalleled death spiral of St. Louis. Then, learn how Gary, Indiana went from the "Magic City" to "the most miserable city in America."