Instagram artist Becca Saladin transforms famous names from the past into modern-day people — and the results are stunning.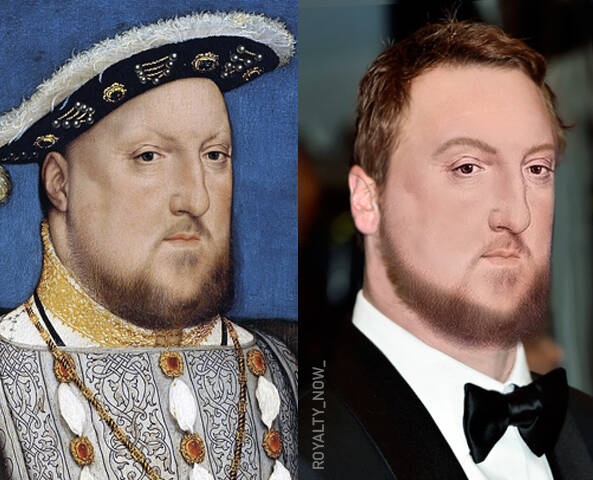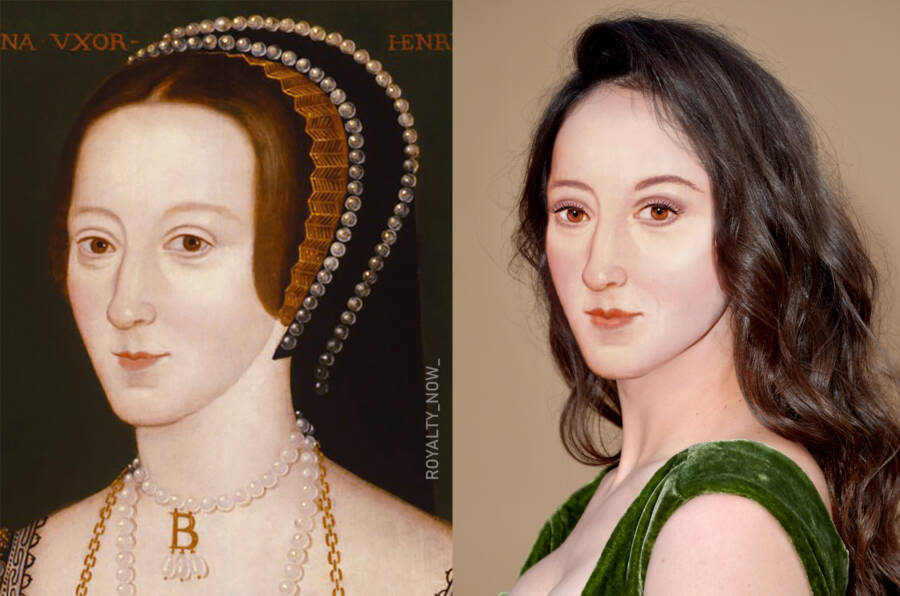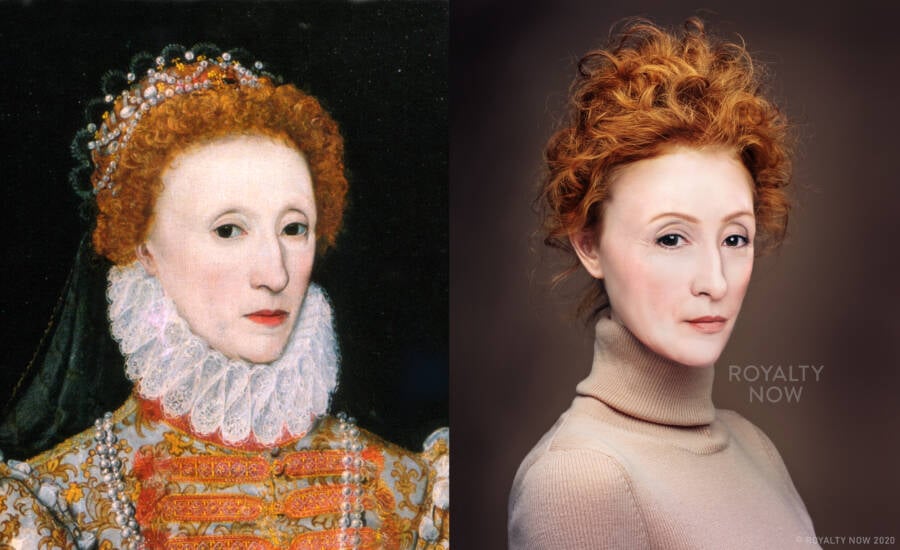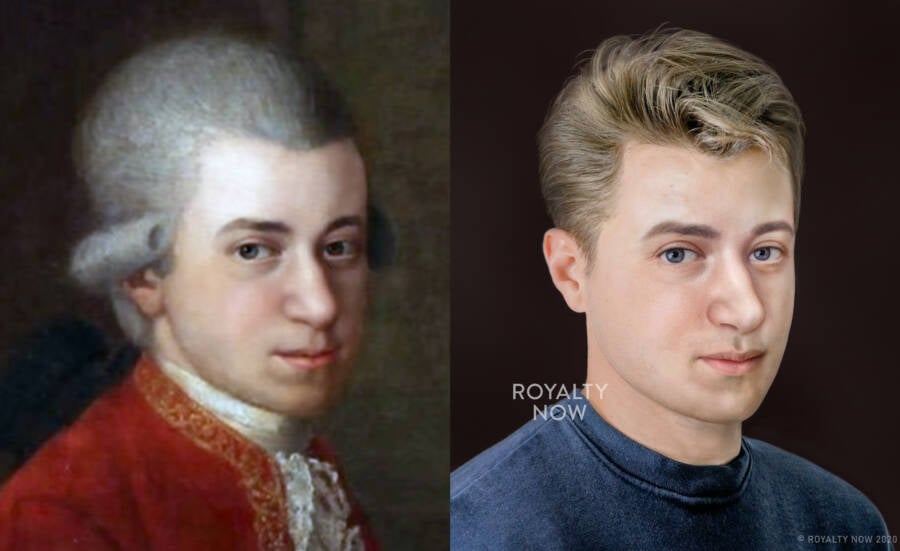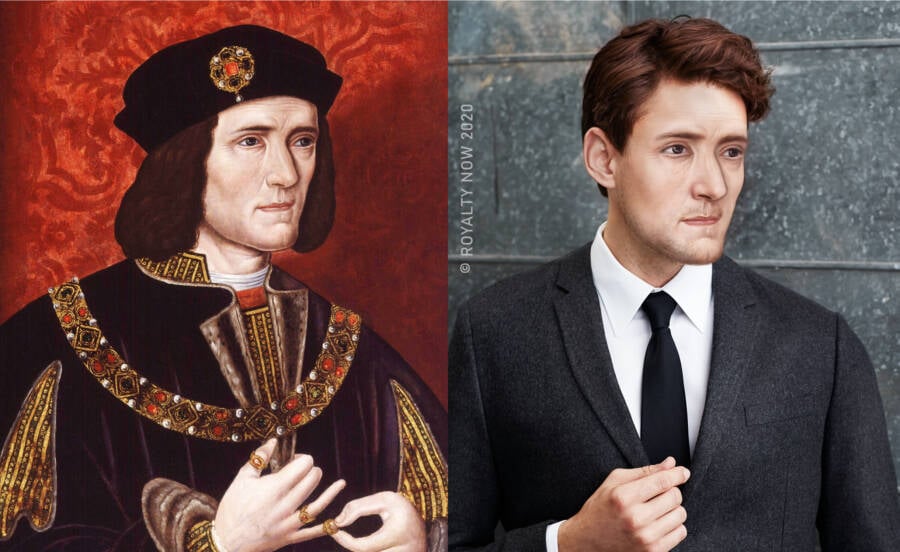 'Girl with a Pearl Earring'
Joseph Bologne, Chevalier de Saint Georges
Queen Catherine de' Medici
Empress Elizabeth of Austria
Bull "Mahta Tatanka" Bear
Royals of the past often conjure an image of stuffy paintings, hollow facial expressions, and painfully stiff poses. But artist Becca Saladin is hoping to change that.
By way of her Instagram account, @royalty_now_, Saladin is blending history with modern style by artfully bringing ancient royals, iconic politicians, and other famous figures from the past into the 21st century. Gone are the lace collars, pallid complexions, and dated costumes.
In their place, Saladin adorns the historic figures with couture and gives them blowouts, making them nearly unrecognizable were they not pictured side-by-side with their historically accurate counterparts.
While the Instagram account that houses Saladin's images is an enjoyable trip through history, the photos are much more than a delight for Saladin; they're a passion project come to life.
How "Royalty Now" Started
In an interview with All That's Interesting, Saladin explained how she began the stunning project. "I'm passionate about both art and history," Saladin said. "Art and graphic design are my professions, but history has always been my hobby. It's the perfect [combination] of those two passions."
For Saladin, that passion started out of curiosity and a little time on Photoshop.
"My favorite historical person is Anne Boleyn. Everyone who is a fan of Tudor-era history knows that Anne was known for her charm and wit, yet the historical portraits we have of her are flat and lifeless," Saladin said.
"I was bored one day with access to Photoshop (a dangerous thing) and I decided to see what she looked like with modern hair and makeup. It gave so much more life to her, and I was able to relate to her better as a human instead of just as a historical figure. After that, I decided to start the Instagram to share that work."
Her account has already amassed more than 300,000 followers. "It's been an interesting journey because the Instagram was fairly small, still growing at a steady pace, and then a few weeks ago it kind of skyrocketed. It's nice to know that people are really interested in my work and now they are finding it and being able to access it."
How The Account Is Evolving
When diving into a new project, Saladin enlists help from her followers for some inspiration.
"The first step is choosing a subject — first that was entirely decided by me and now it's kind of a group effort between my followers and I," Saladin said.
"I do draw some inspiration from current figures, but my goal is to make the images immersive (and I'm getting better at that as I continue) so it's not just a guessing game of who that figure 'looks like,' but more of an immersive experience."
Saladin also loves when people suggest new material for her, as she views it as a learning experience and an exercise in inclusivity.
She said, "I think that's great because I'm American, and in American schools, we learn a lot about British and other European figures, but not as much about the rest of the world. I'm now endeavoring to create more rulers from other cultures, which I think is really important."
Rather than draw on similarities between modern-day figures and the historical greats she likens them to, Saladin hopes her followers can see the new life that she breathes into history.
As for being recognized for her fame, perhaps by a member of modern-day royalty, that hasn't happened yet. And, as far as Saladin is concerned, that's just fine.
She said, "The goal for a while has been to make them more and more immersive so I would actually be disappointed if this happened now."
Though she hasn't had any shoutouts from real royalty, the number of people who share her passions are enough for Saladin, and an indication that she's nowhere near finished. Hopefully, she'll be publishing her creations for years to come.
"I'm thankful for all the support and excitement surrounding it," she said of the attention her account is receiving. "I can't wait to continue to create!"
---
Next, check out some historical photos brought to life in stunning color. Then, take a look at what your favorite dead rockstars would look like today if they hadn't died young.